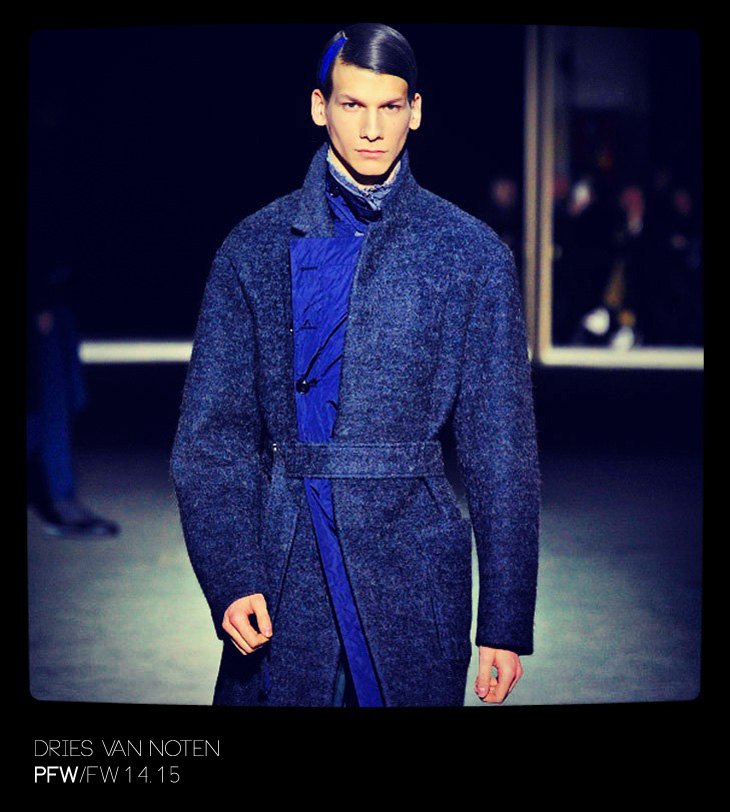 Belgian designer Dries Van Noten challenged menswear once again with his complex AW14 show, full of self-reference and popping color.
Set in a derelict space beneath the Grand Palais, the show had none of the usual Van Noten signatures. No print, no embroidery. Instead there was a spectacular array of neon colors, such as magenta pinks, cobalt blues and acrid yellows. Show notes cited that he found inspiration in the nineties collectives of rave, punk and techno.
There were numerous fabric mixes and riffs on sporty street wear throughout, in the form of patched trousers, loose tie-dye shorts, lightweight parkas and faded corduroy bombers. Opulent furs in scarlet, emerald and yellow wrapped around necks. An eye-catching maroon coat was cut through with lines of pink and grey.
For the finale, models appeared in troops of single colour – yellow, blue, pink and green. There's more to look forward to next month when an exhibition of Dries Van Noten's work opens on February 28 at the Musee des Arts Decoratifs in Paris.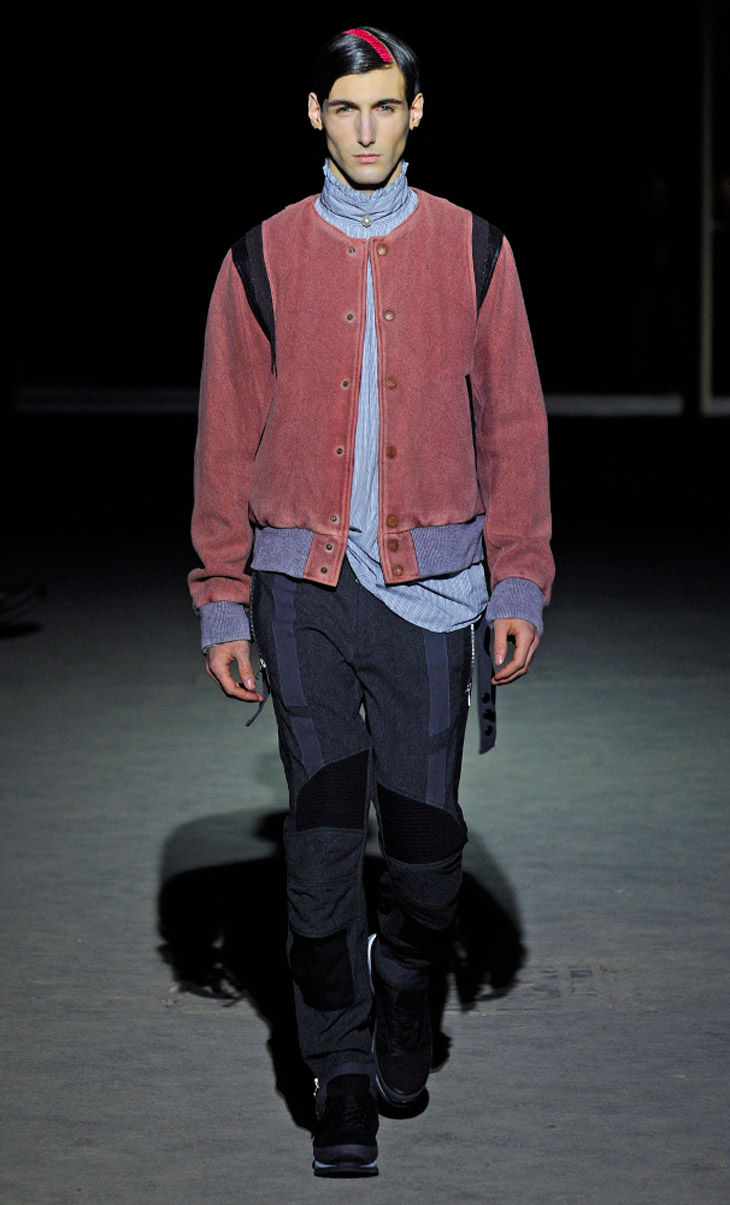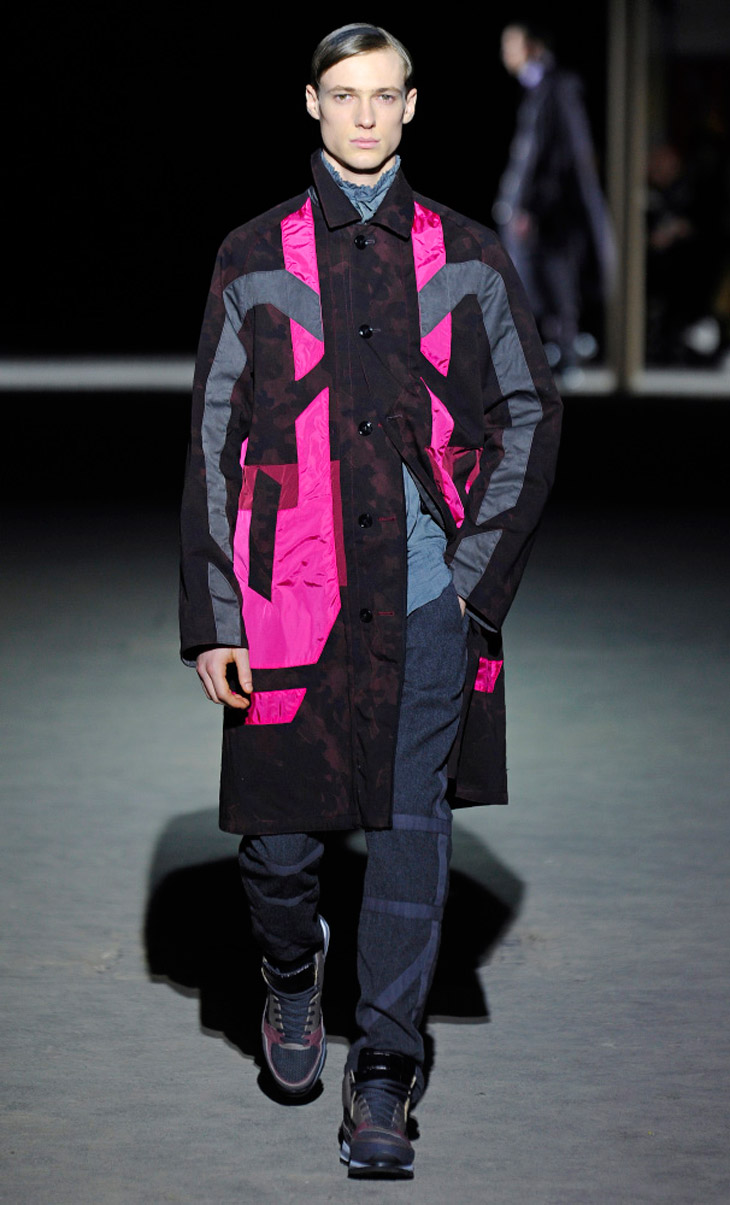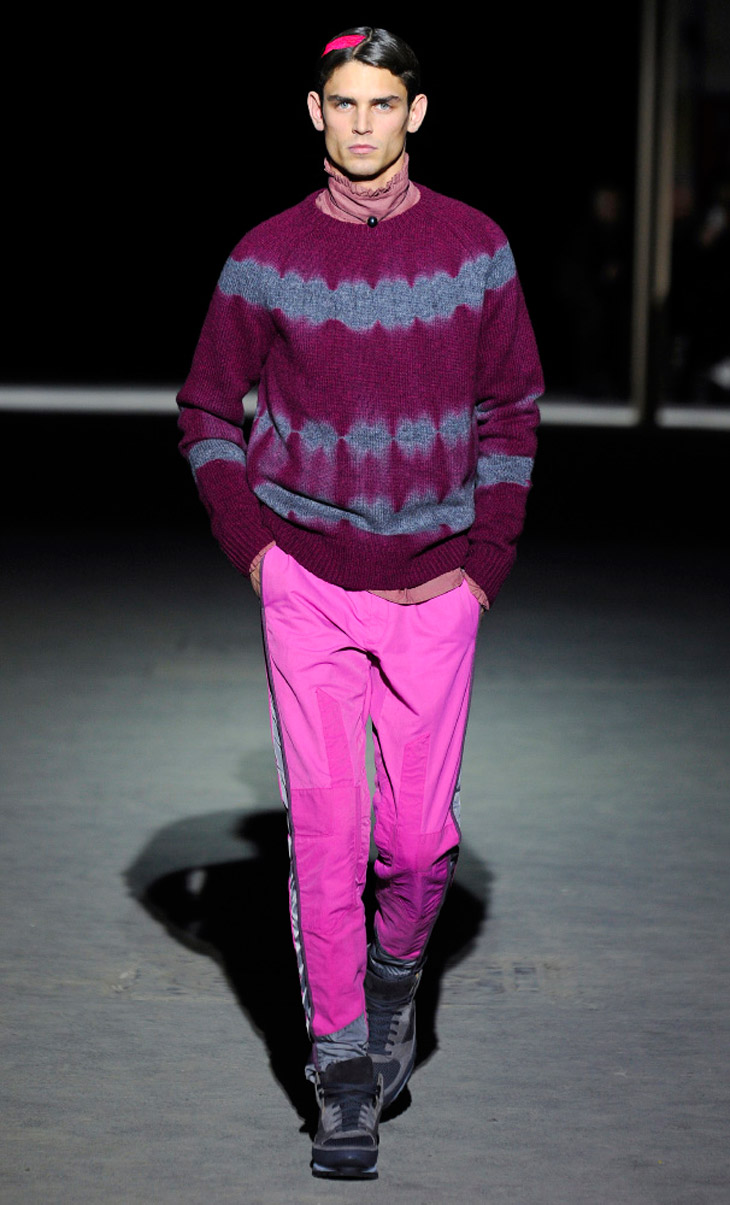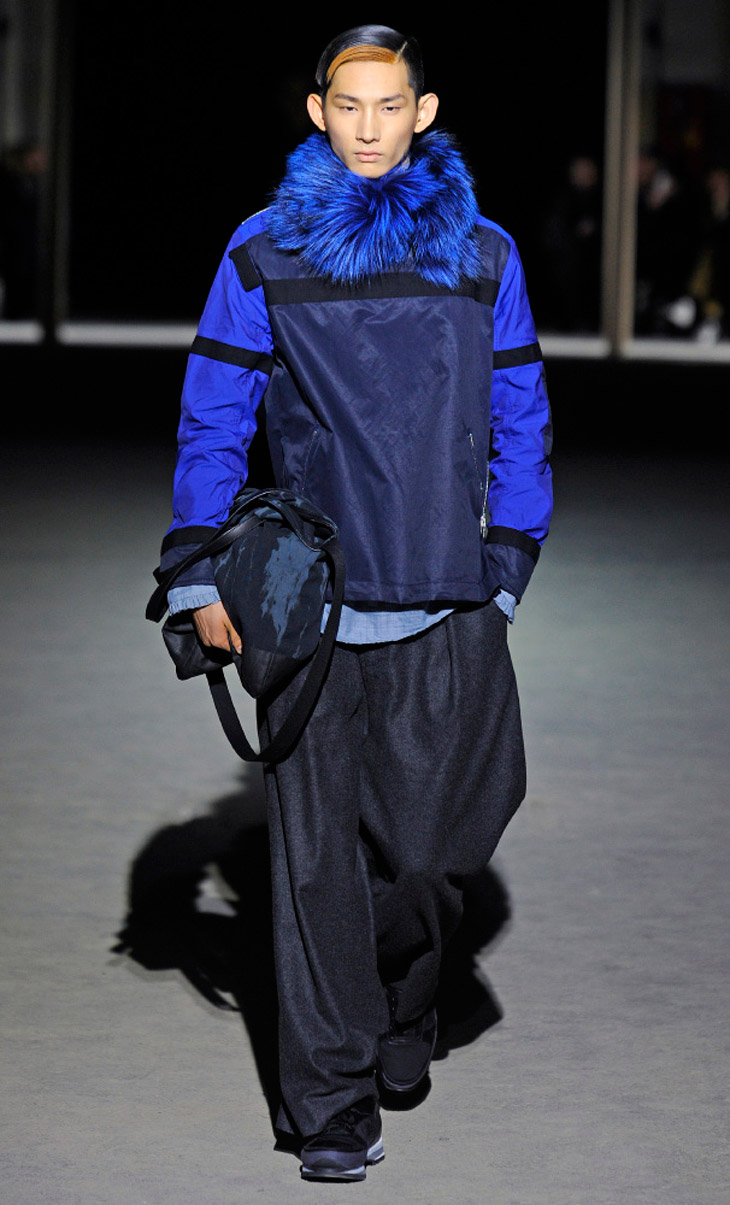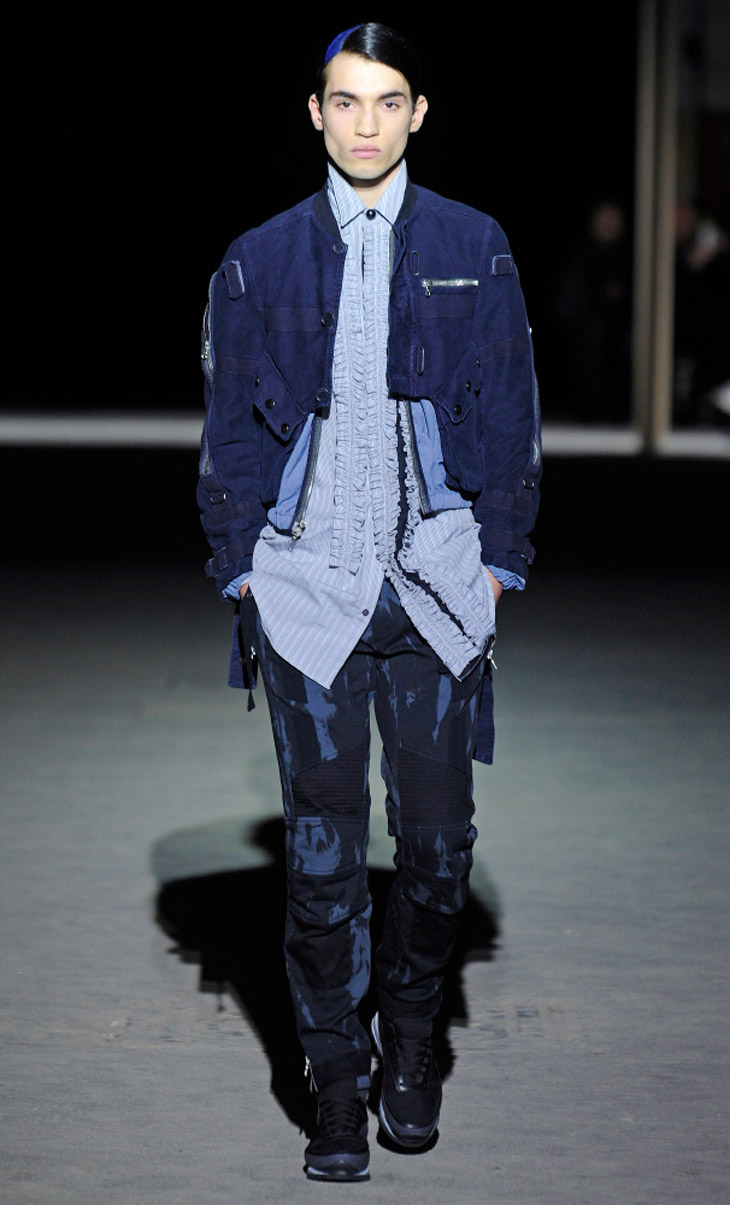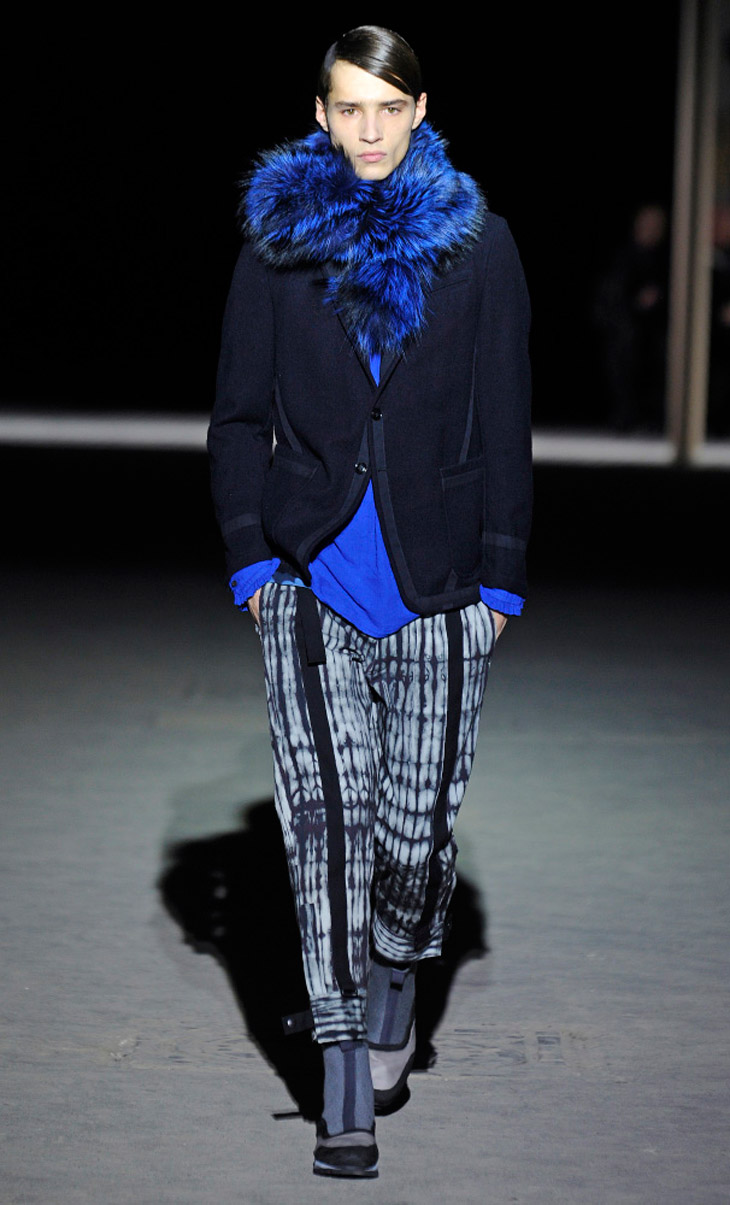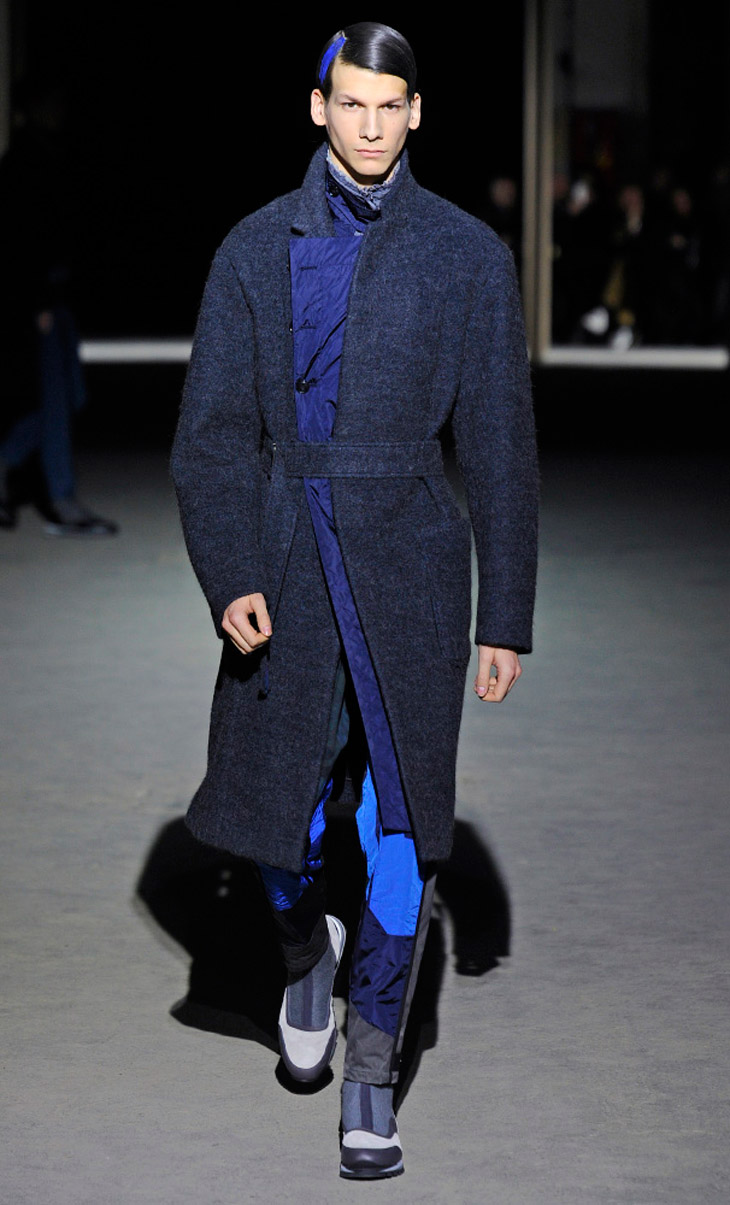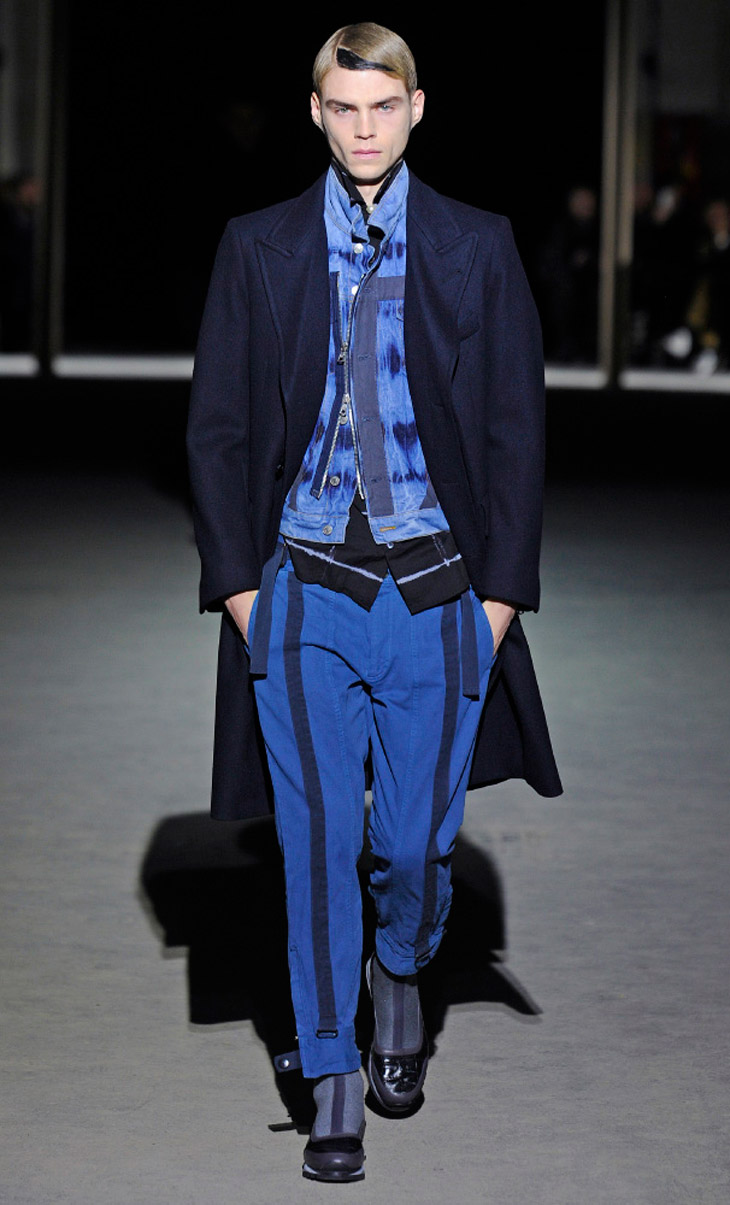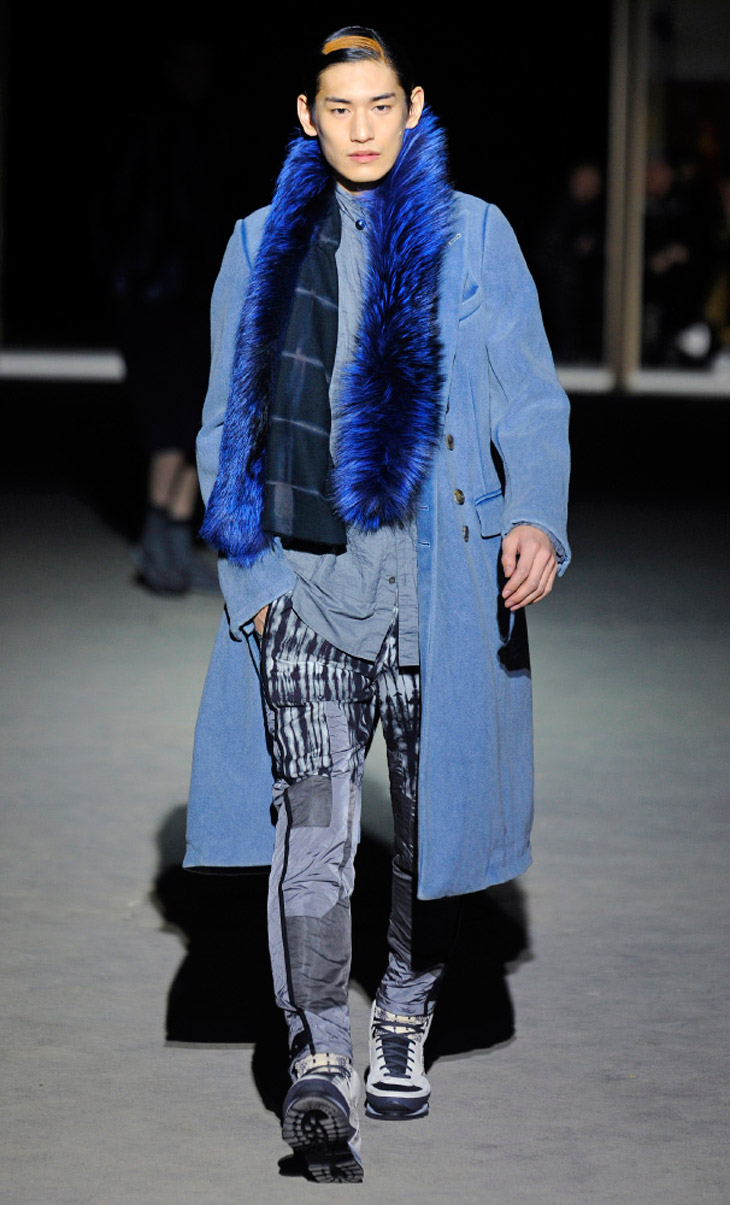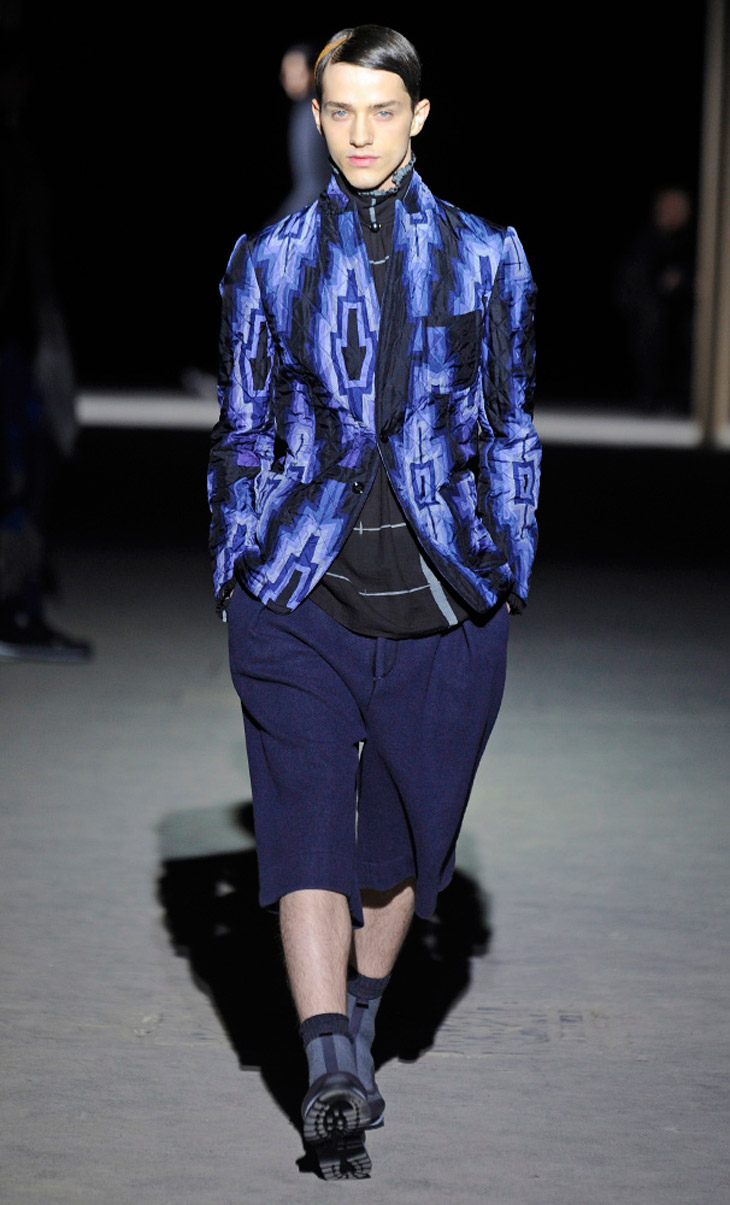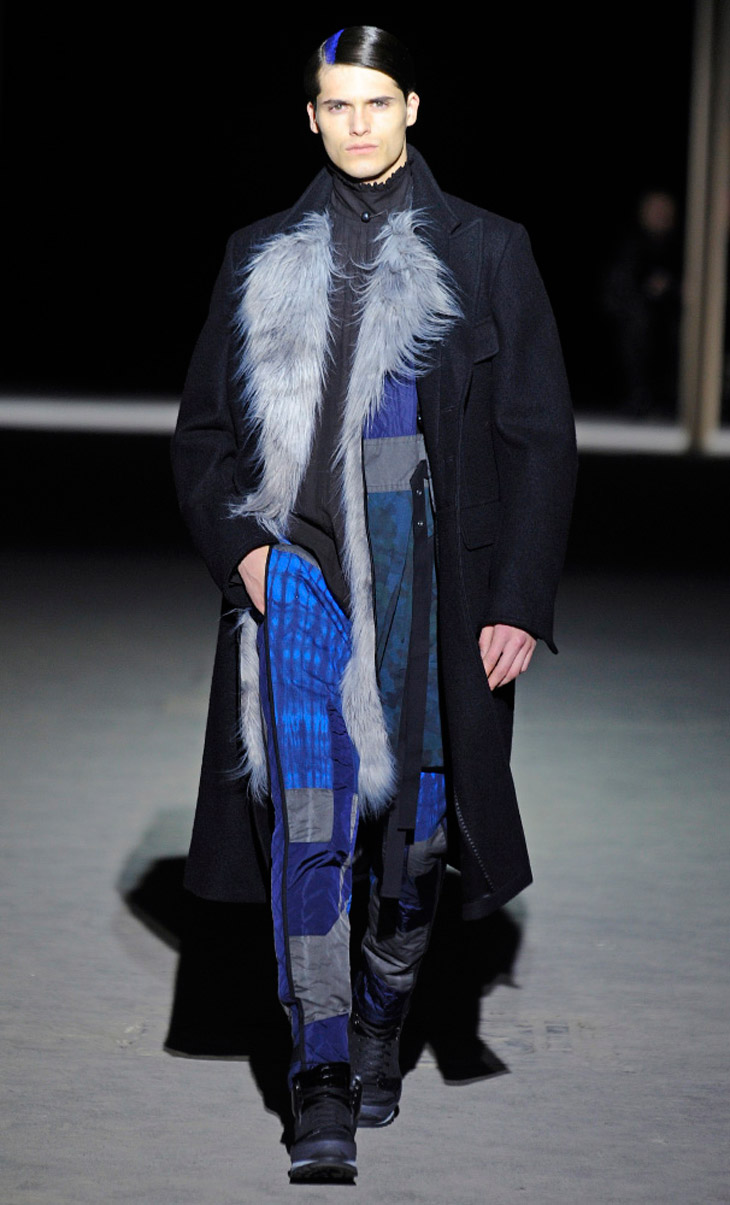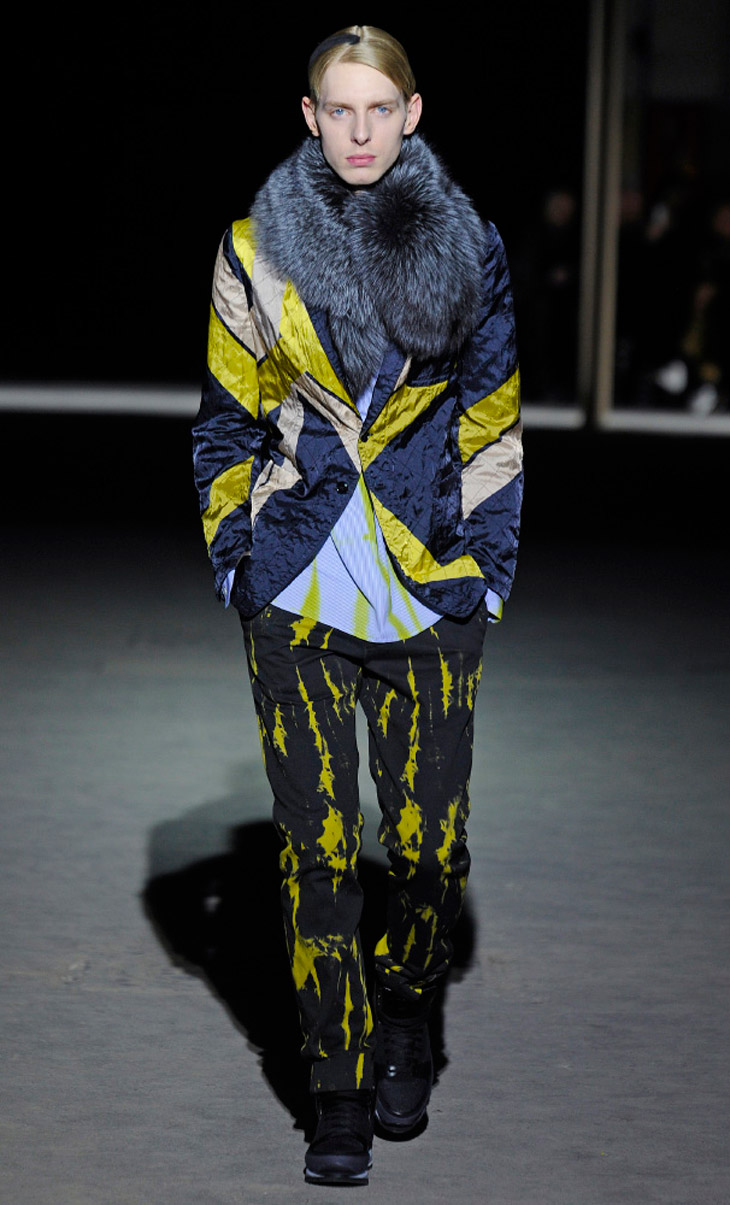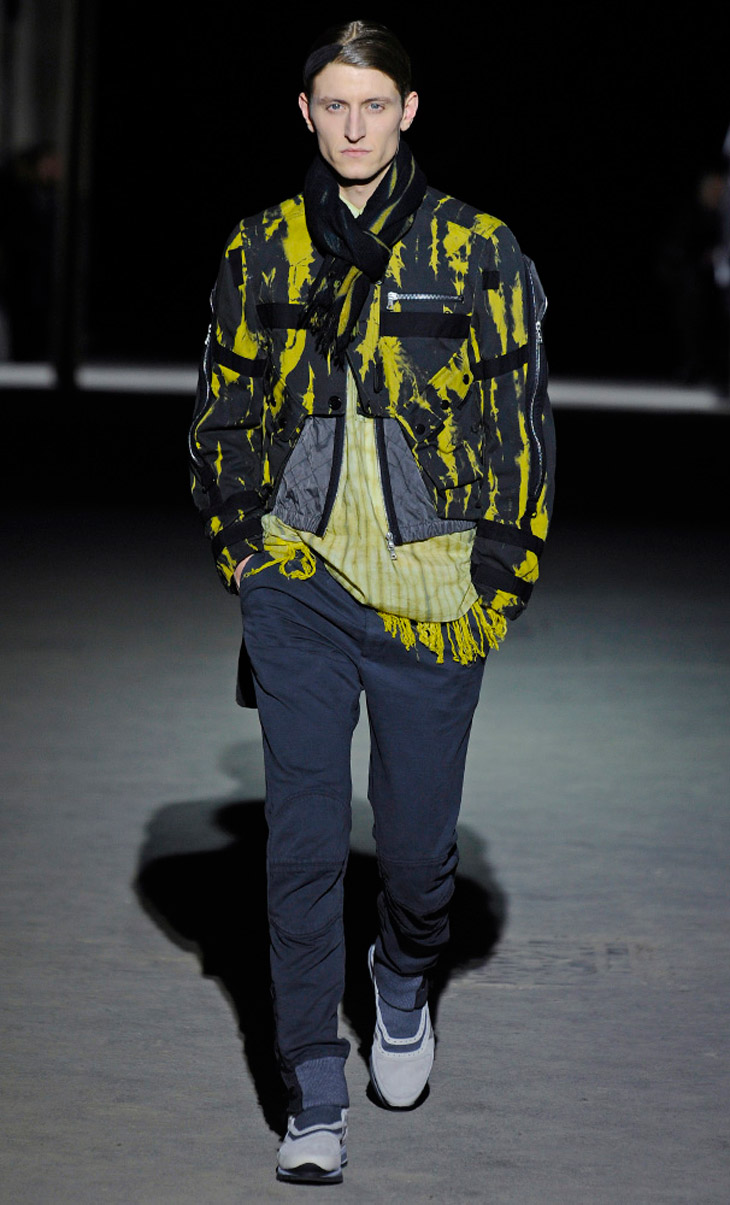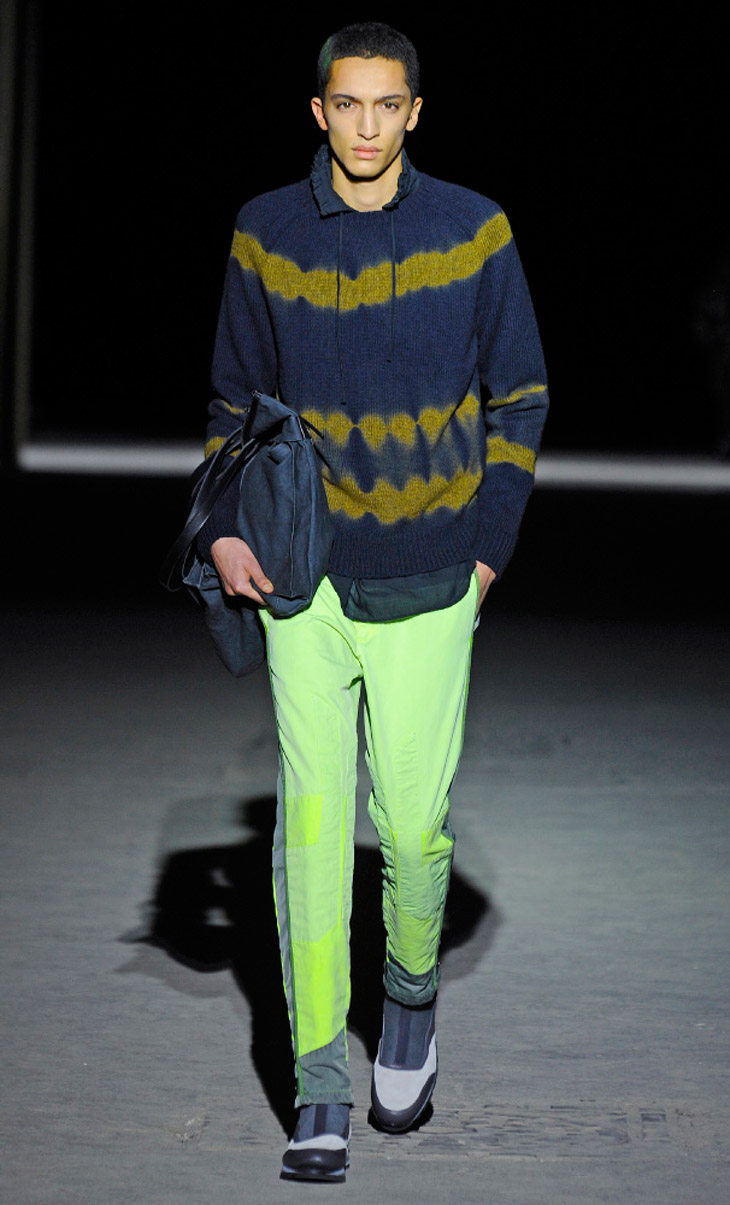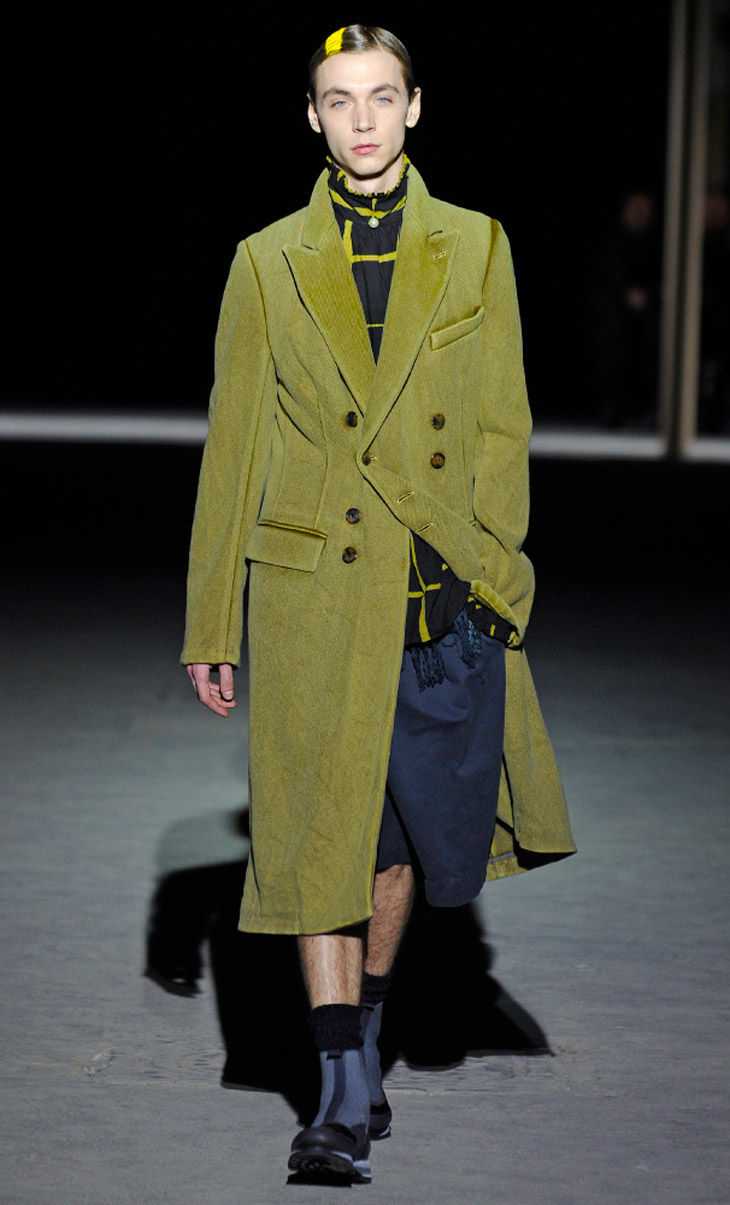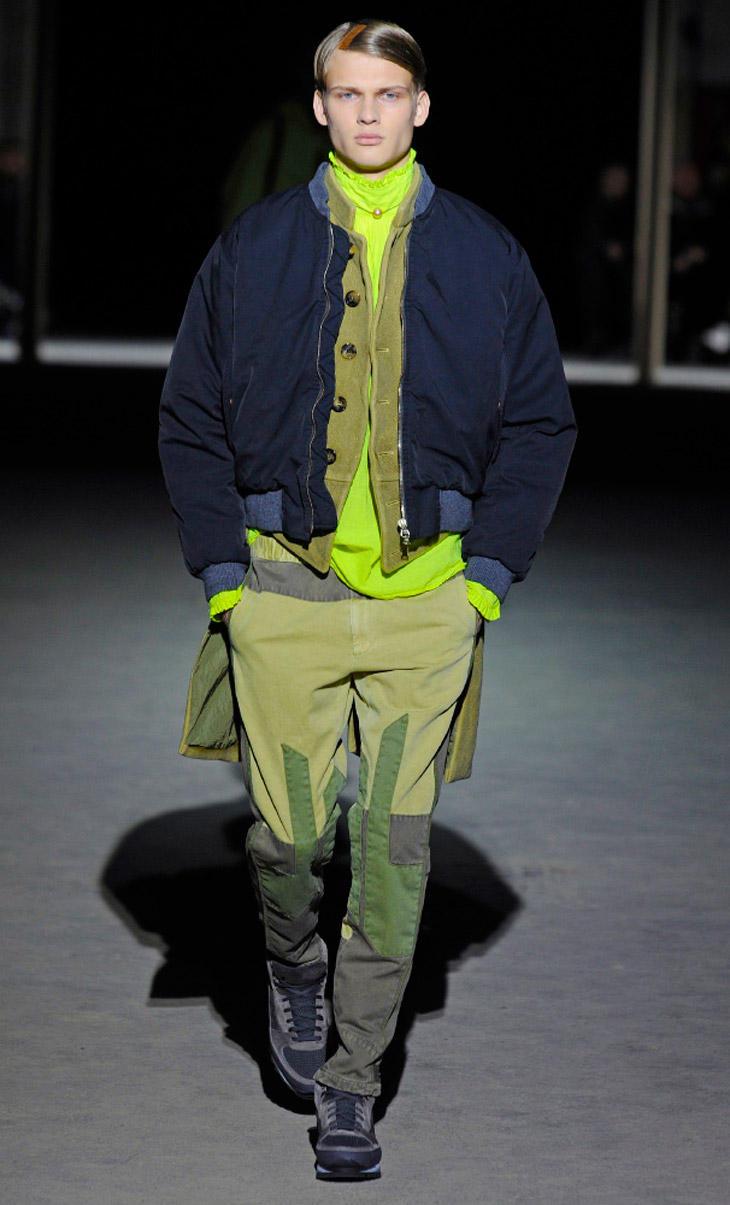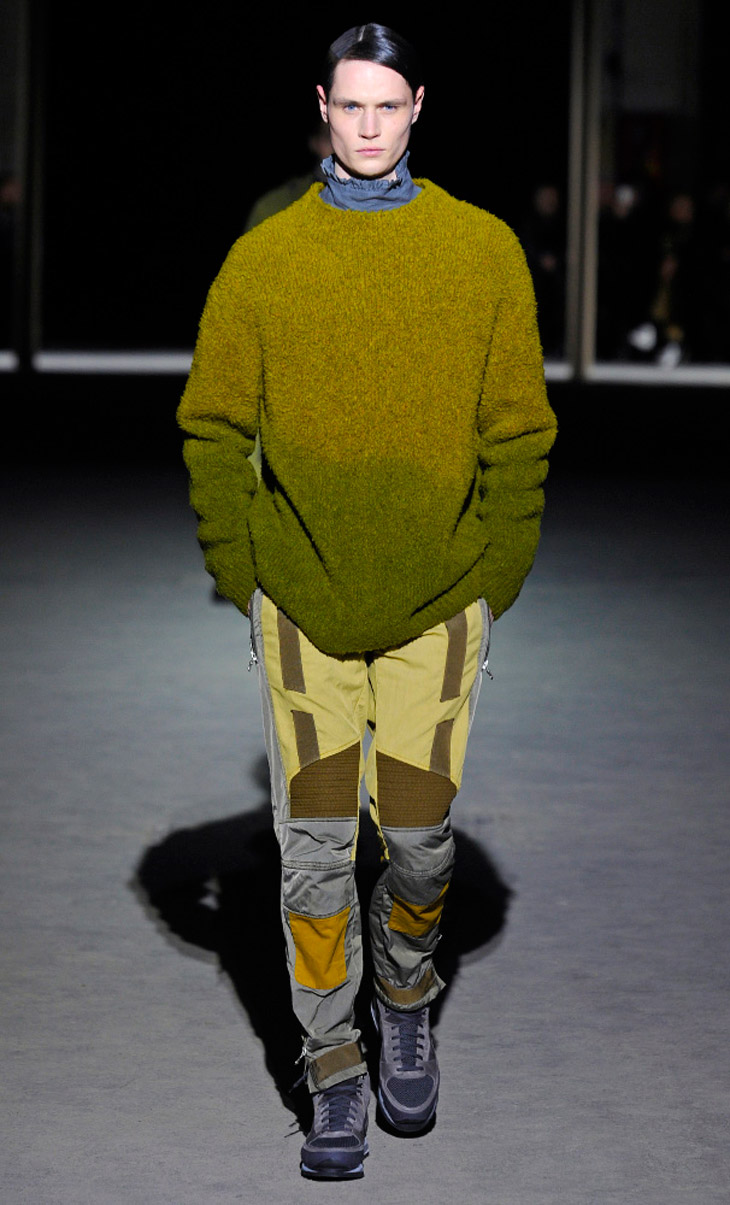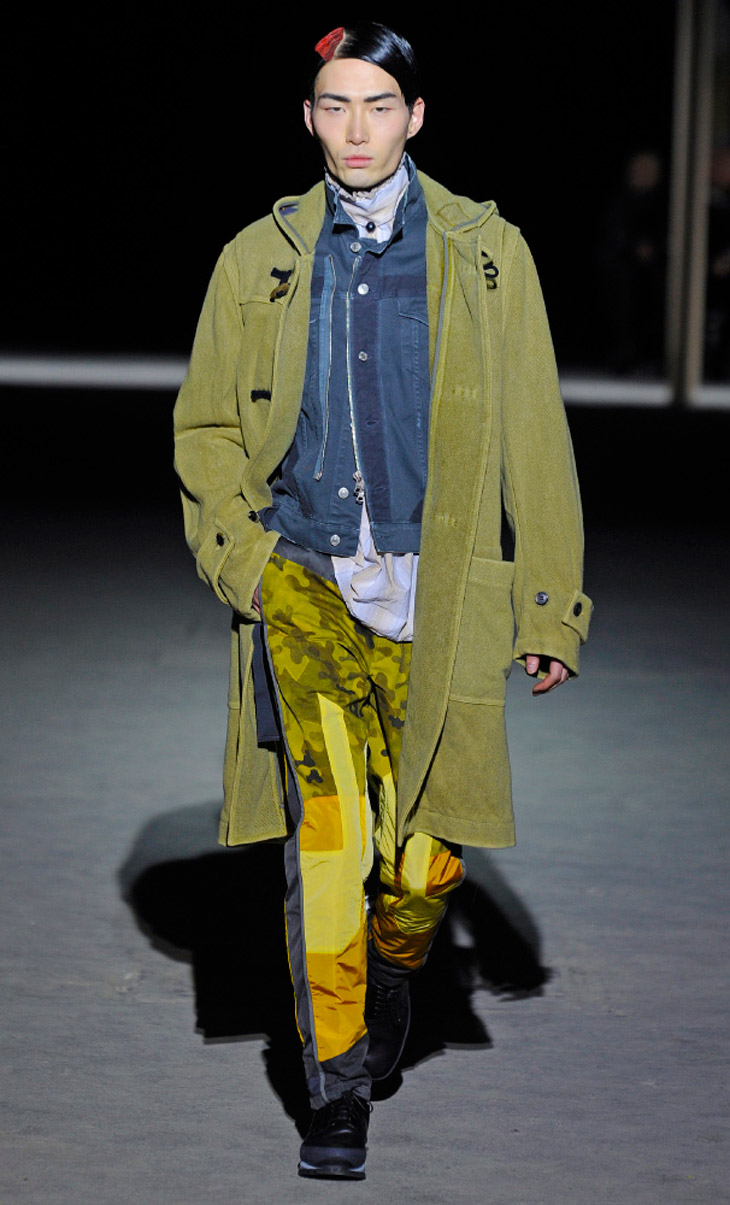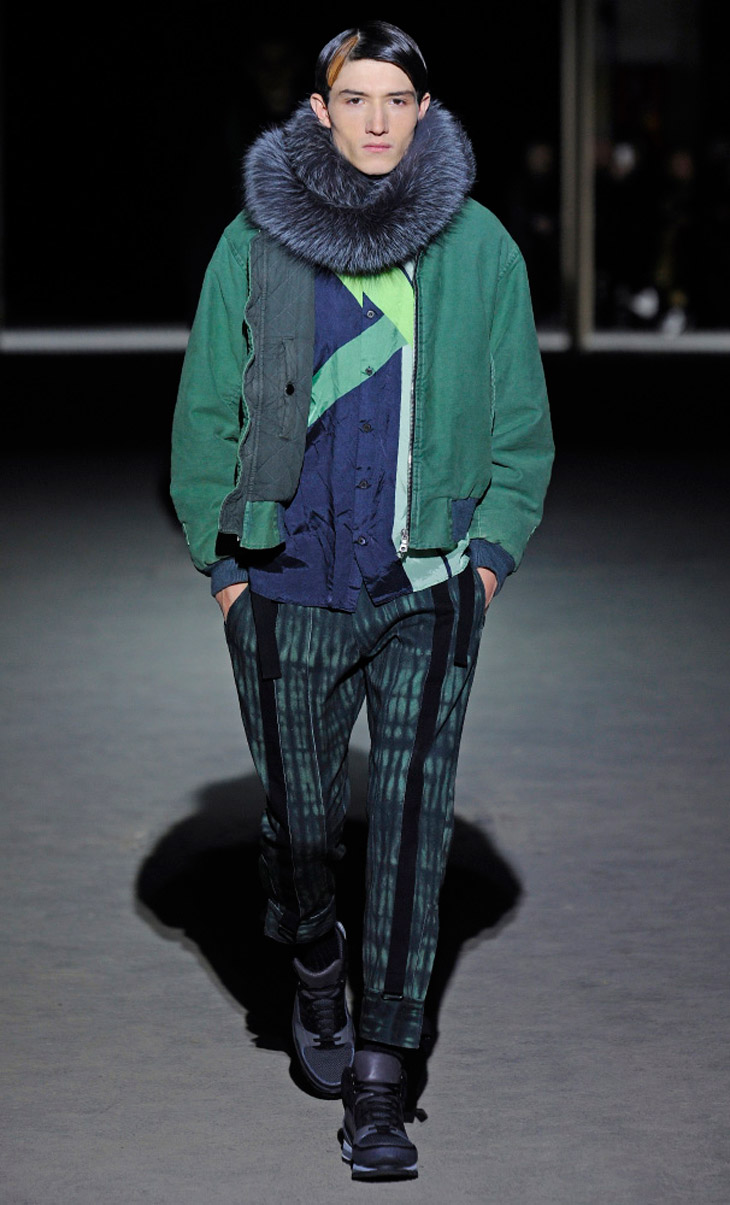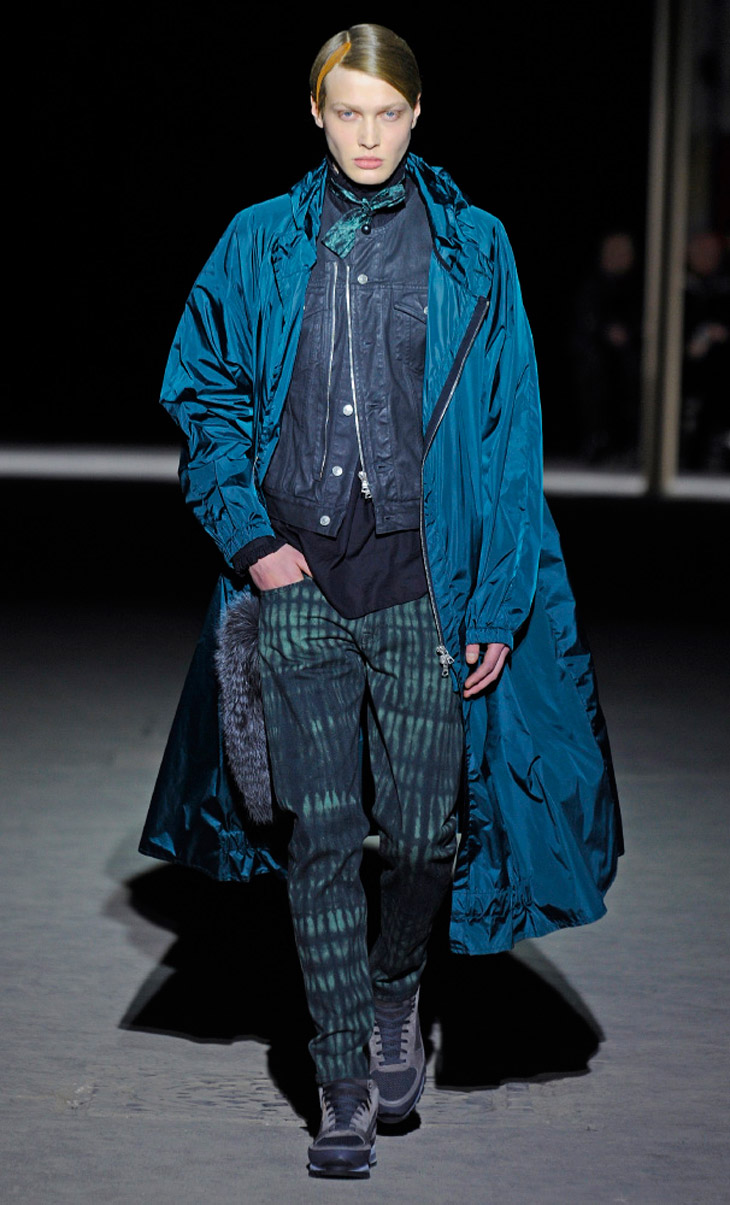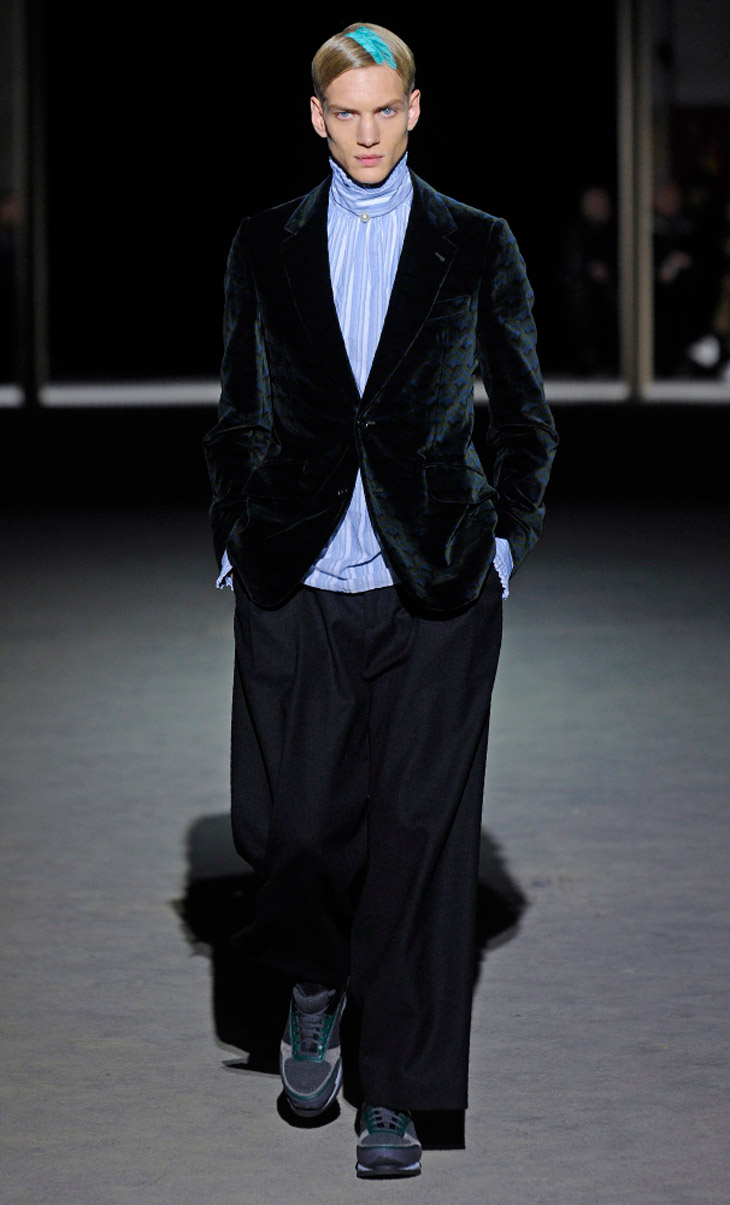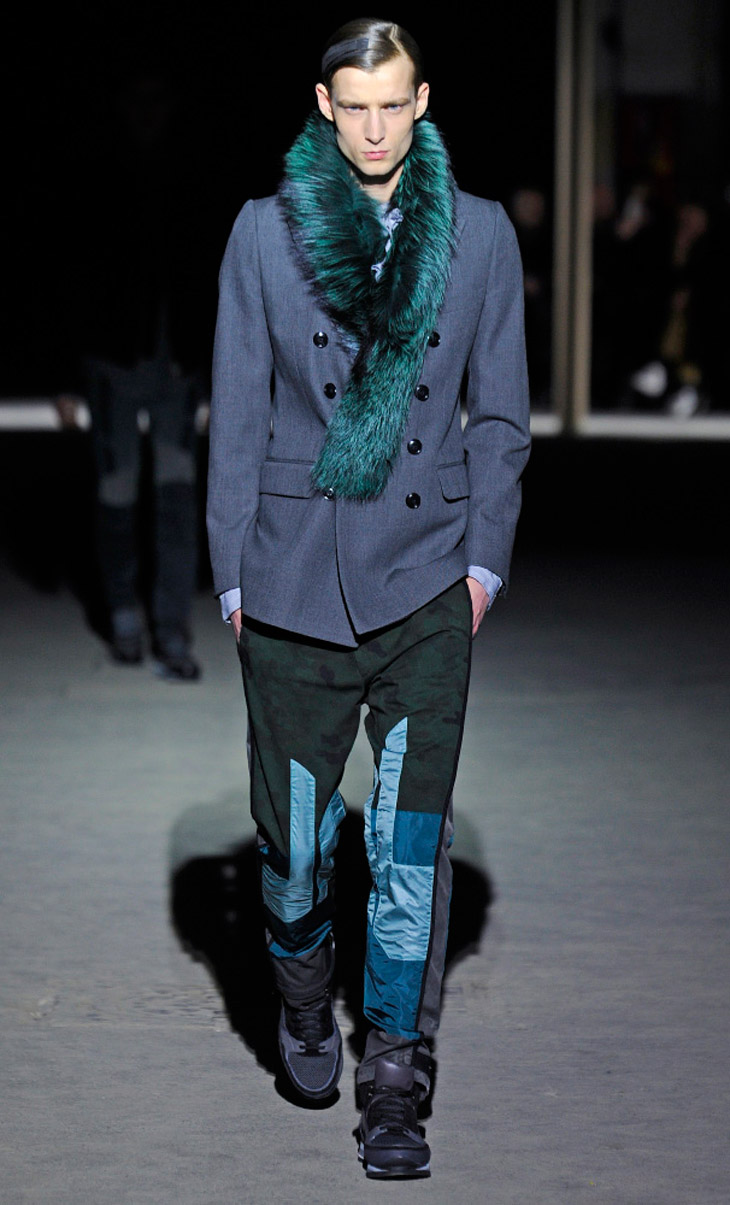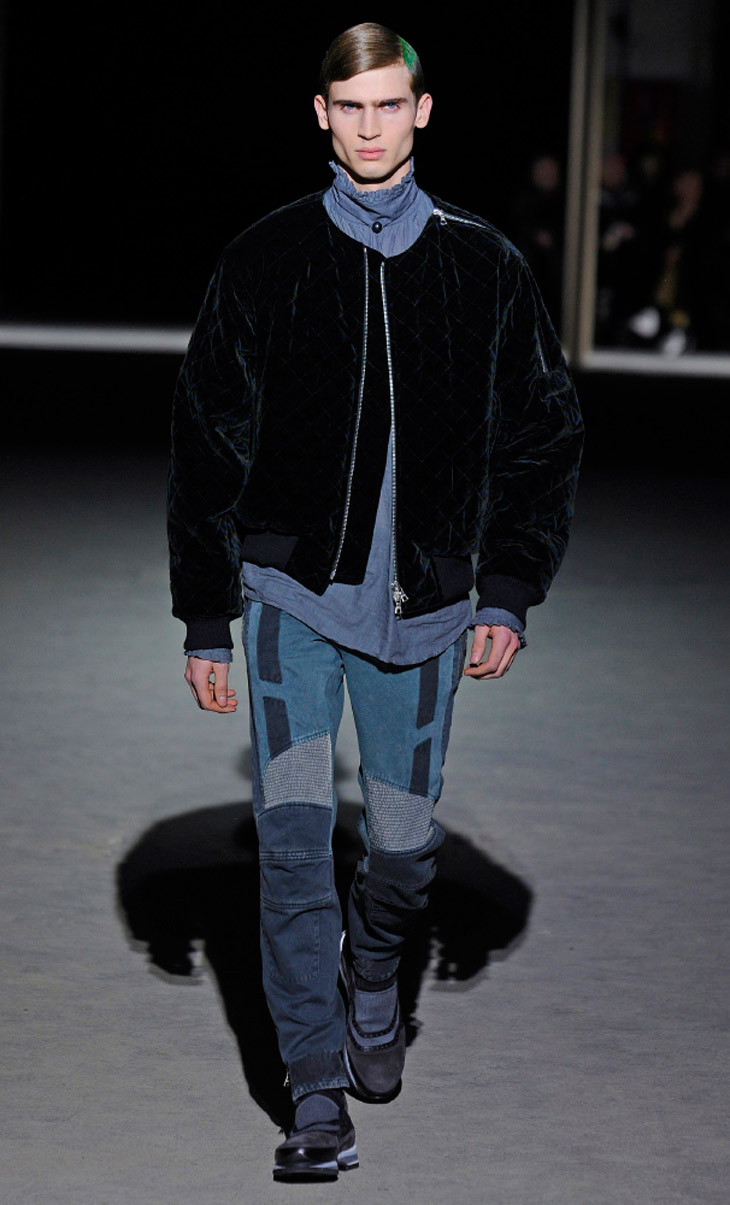 Models: Abiah Hostvedt, Adrien Sahores, Alexander Murphy, Andrew Westermann, Andrey Kupchenko, Arthur Daniyarov, Arthur Gosse, Baptiste Radufe, Bastian Thiery, Bogdan Tudor, Chris Beek, Cole Mohr, Douglas Neitzke, Elvis Jankus, Eric Sakai, Erik F, Frans Hagson, Harvey James, Hideki Asahina, Jack Chambers, James Gatenby, Jester White, Kaan Tilki, Karl Morrall, Karlis Adlers, Kim Taehwan, Kristoffer Hasslevall, Laurie Harding, Leo Mel, Luca Fixy, Martin Conte, Martin Lekic, Matthias Bex, Maxim Mitrofanov, Mayrone Herry, Nemanja Maksic, Noma Han, Park Hyeong Seop, Paul Boche, Sam Maouchi, Sebastian Ahman, Simon Kotyk, Thomas Penfound, Tommaso de Benedictis, Vic van der Well, Wojtek Czerski, Yannick Abrath, Yuri Pleskun
Review written by Kati Chitrakorn Follow @kchiox
Official Website: www.driesvannoten.be