Five Architectural Triumphs of The Modern World
|
Whether you prefer your buildings minimal and perfunctory or elaborate and eccentric, to future generations they will be the crumbling monuments on which we are judged. Given the diversity, ambition and creativity poured into these five examples, long may we continue to define ourselves by spaces which defy definition.Even a small holiday trip to one of these cities is an eye opener and gives you the time to appreciate the experience visiting any of these places. Here are five of the most exulted buildings in the world today.
SagradaFamilia, Barcelona

Antoni Gaudi's curvaceous hybrid of Art Nouveau and Gothic architecture draws design pilgrims from all over to experience Barcelona. This city is rich in culture and dappled with Gaudi's organic, fluid works, but nothing comes close to the sprawling, incomplete Basilica. Building work began on it in the late 1800s; today the trouble-beset construction is just over halfway finished, and scheduled for 2026 completion.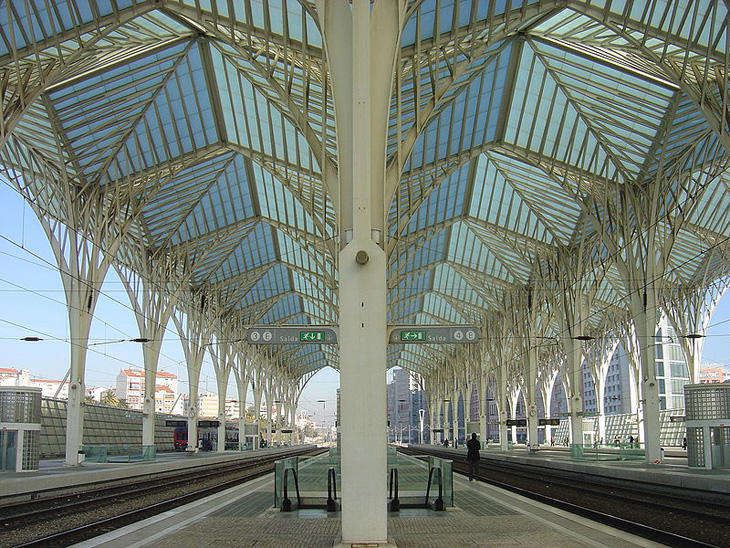 Garo do Oriente, Lisbon
Flexing its fibrous, spiderweb-fine rooftops like wings about to lift off across the Lisbon skyline, this elegant train station was designed by Santiago Calatrava. One of the Portugal's major transport hubs, Garo do Oriente welcomes 75 million weary travellers each year into its airy embrace and sends them on to the sunny shores of the Algarve and beyond.
Solomon R. Guggenheim Museum, New York City
Famous for its cylindrical stacks and minimal, gunite exterior, this Frank Lloyd Wright-designed art museum in New York's Upper East Side is a must-visit for any design lover's itinerary. When first opened in the 1950s, its reception was mixed, with one critic describing it as 'a war between architecture and painting, in which both come out badly maimed' but over 50 years on, it endures as one of the most debated, and visited, architectural works in the world.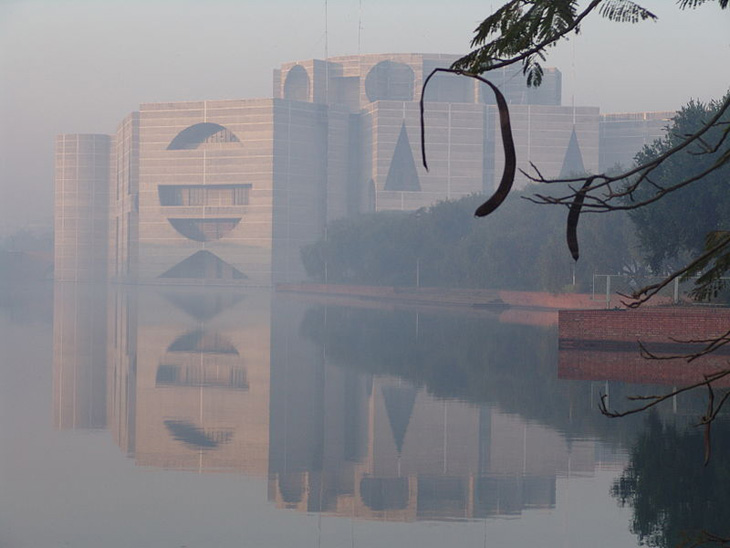 National Assembly Building, Dhaka
Seeming to float gently on the surface of the reflective waters surrounding its base, the Bangladeshi parliamentary complex filters natural light and air through colossal, circular oculi framed by bold columns and striking shadow. Its designer, Louis Khan, created this symmetrical beauty from local resources and construction techniques, striking a fine balance between tradition and progress to render a building of unique magnificence.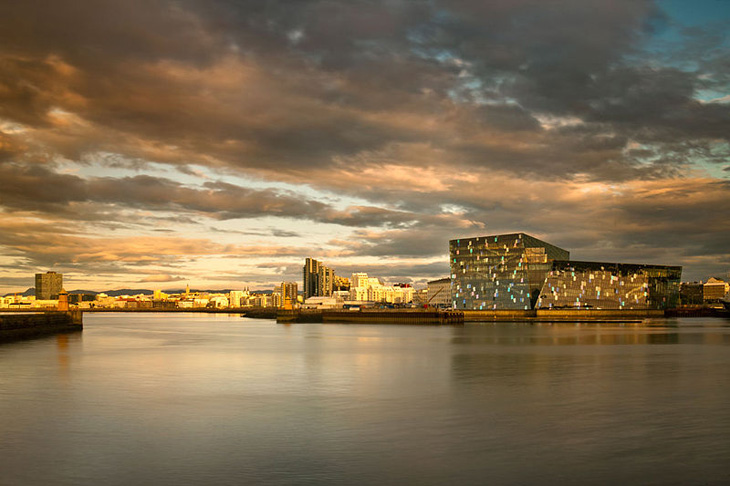 Harpa Concert Hall and Conference Centre, Reykjavik
The most recently completed work on this list, the gleaming, jagged façade of Harpa Concert Hall seems to bounce playfully around when struck by the light which glances from its every tilting, reflective surface. Those on holiday in Iceland should strike out for the city's once quiet harbour area to attend a concert in the venue's unlikely, plush interior.
Images by Bernard Gagnon, Husond, WestportWiki, Lykantrop and NicLehoux.