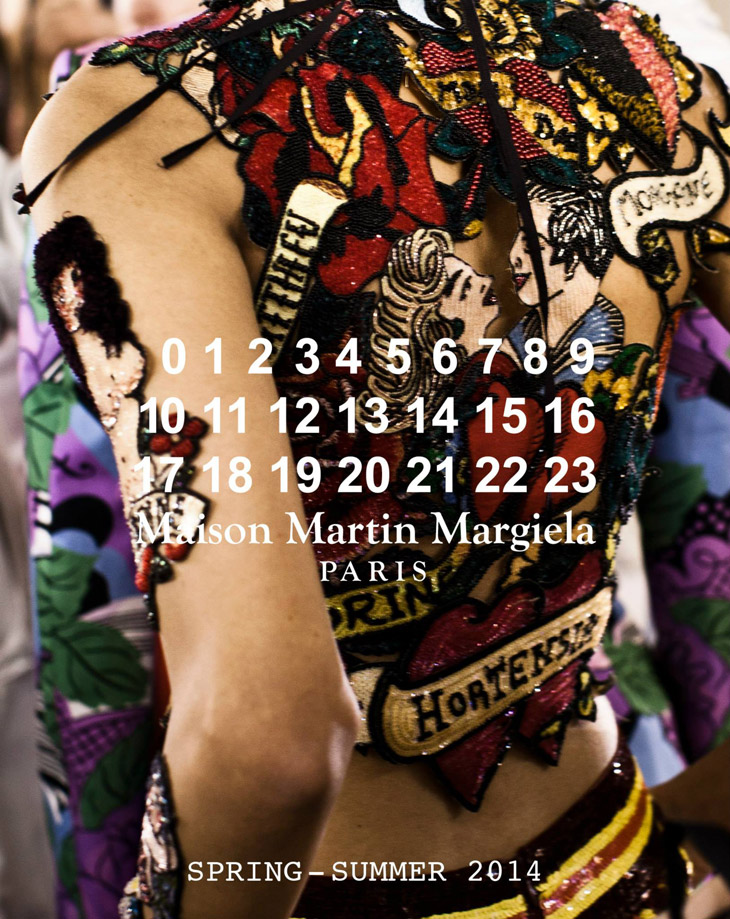 One man's trash is another man's treasure, and it certainly felt so at the Maison Martin Margiela couture show. For spring, the design team breathed life back into a trove of vintage fabrics, most of which were collector's items from private estates.
This included textiles designed by Frank Lloyd Wright from the Fifties and fabric scraps from Mariano Fortuny. There was an ensemble cut from the "Les Violons" prints designed by Fauvist painter Raoul Dufy, while coats crafted from thick tapestry featured Paul Gauguin's work,"La Femme Du Roi."
White t-shirts printed with a square brocade, with rolled-up sleeves,were opening looks, then followed by kimonofloral print pyjamas and tops made from tattoo-motif embroideries, based on designs by Sailor Jerry.
Best of the show was the mini sparkly dress that was encrusted with thousands of discarded jewels and trinkets, including pearls, buttons, paperclips and tabs from tin cans. As is to be expected, the models' faces were covered with black stockings and embroidered eyes, and they walked the runway wearing the brand's signature sliced shoes.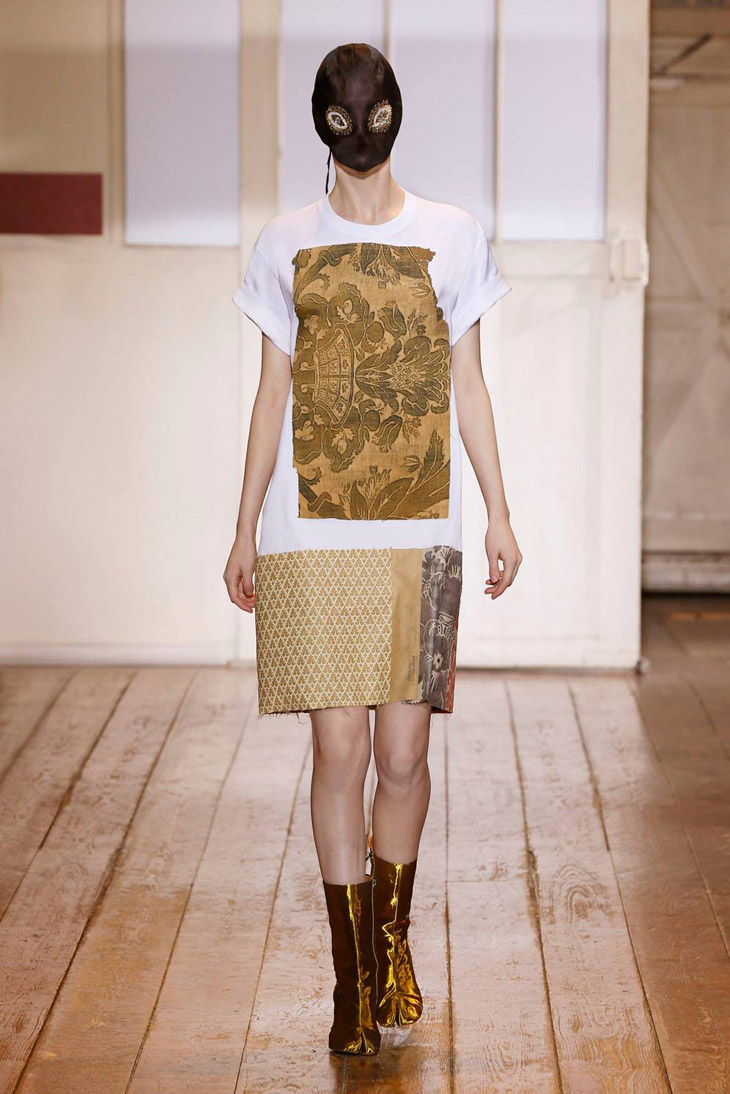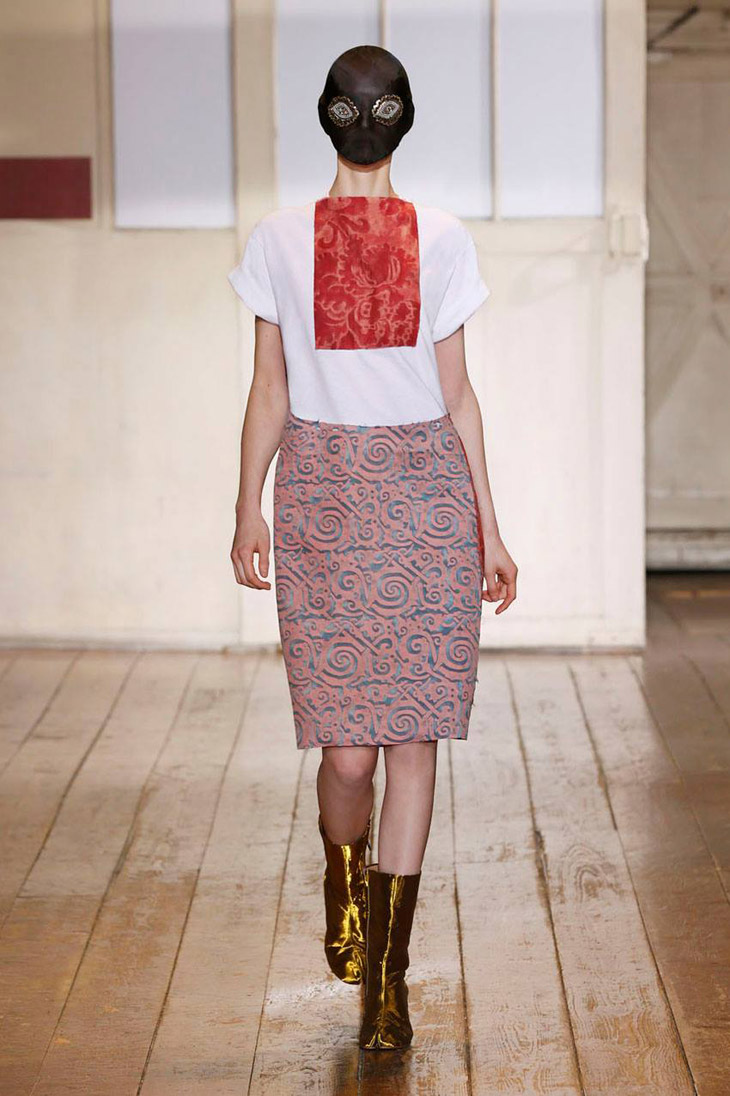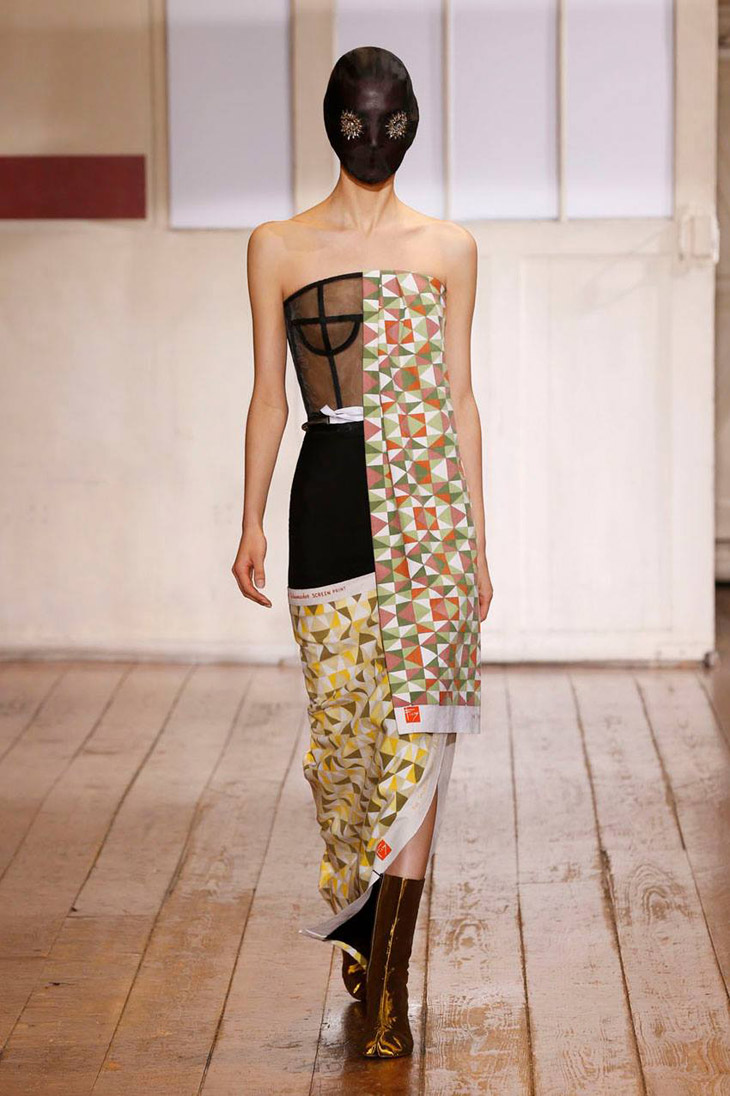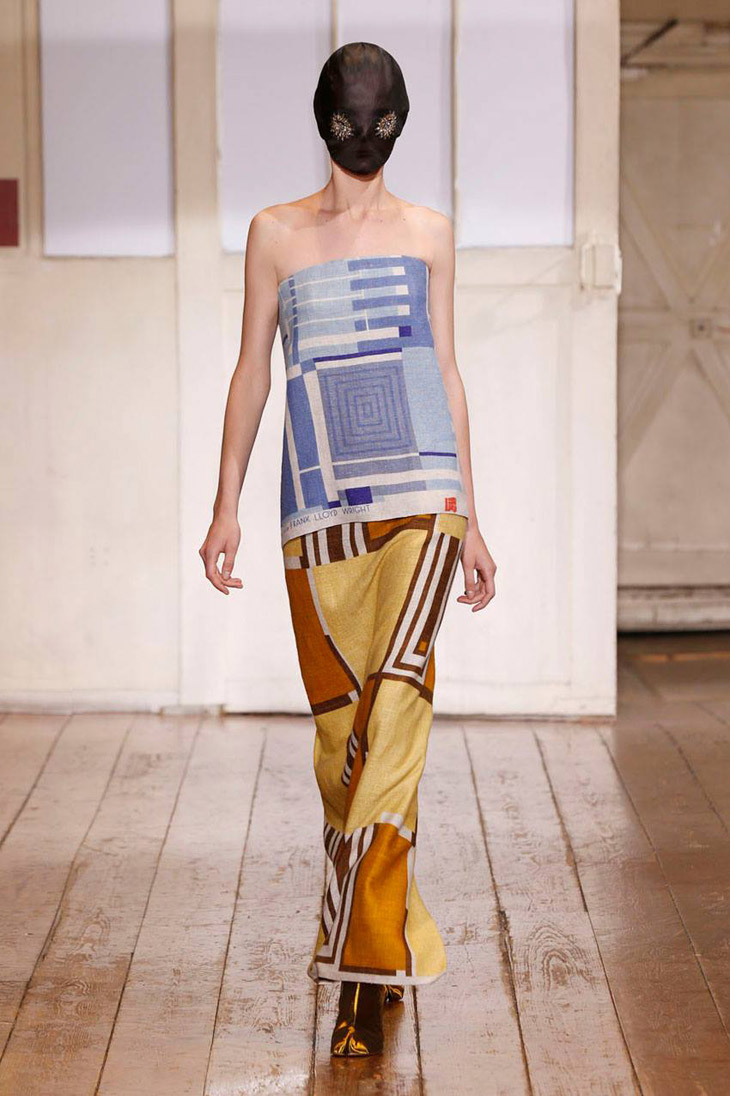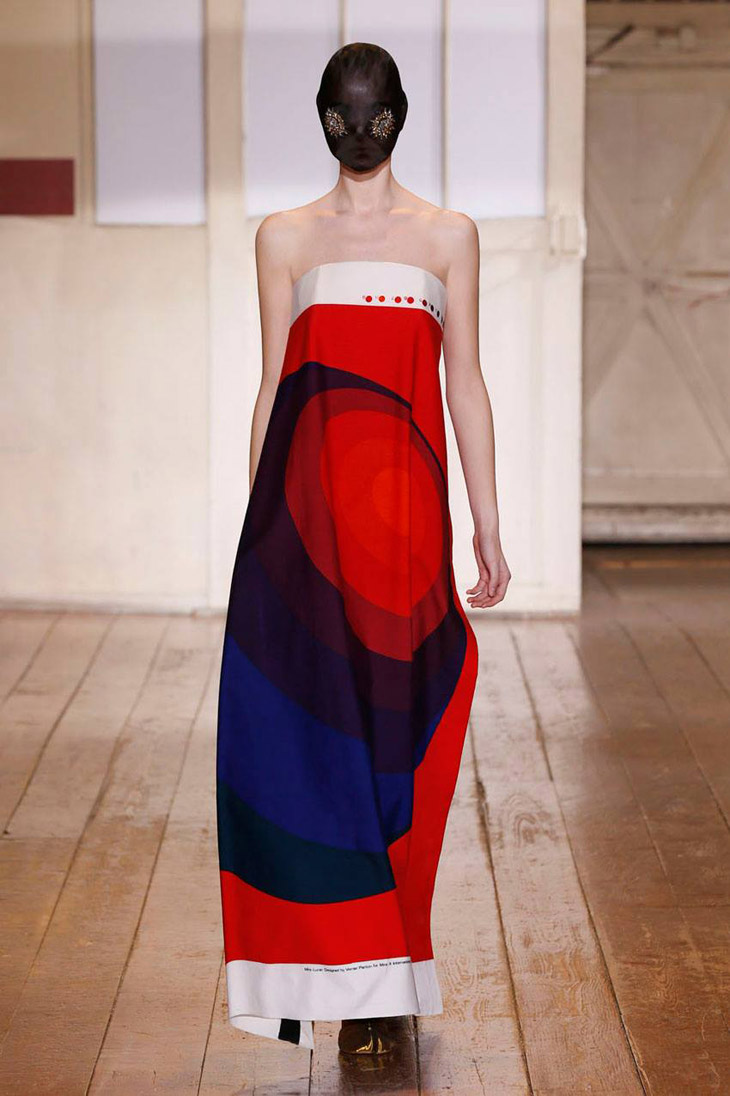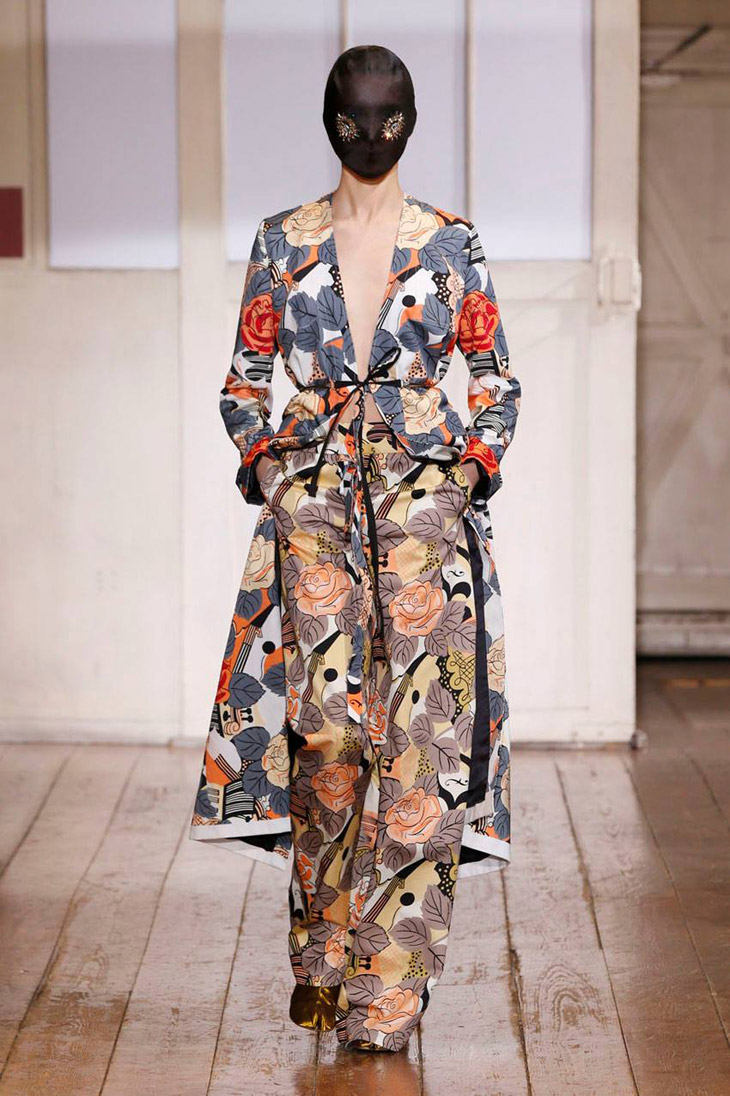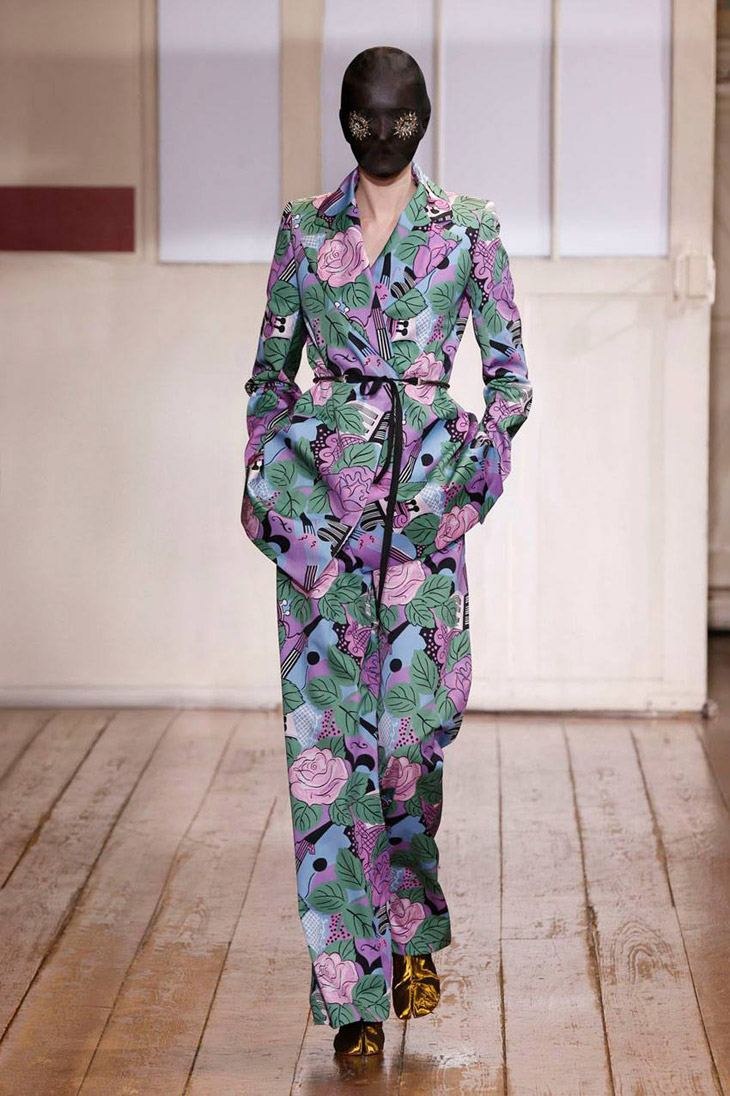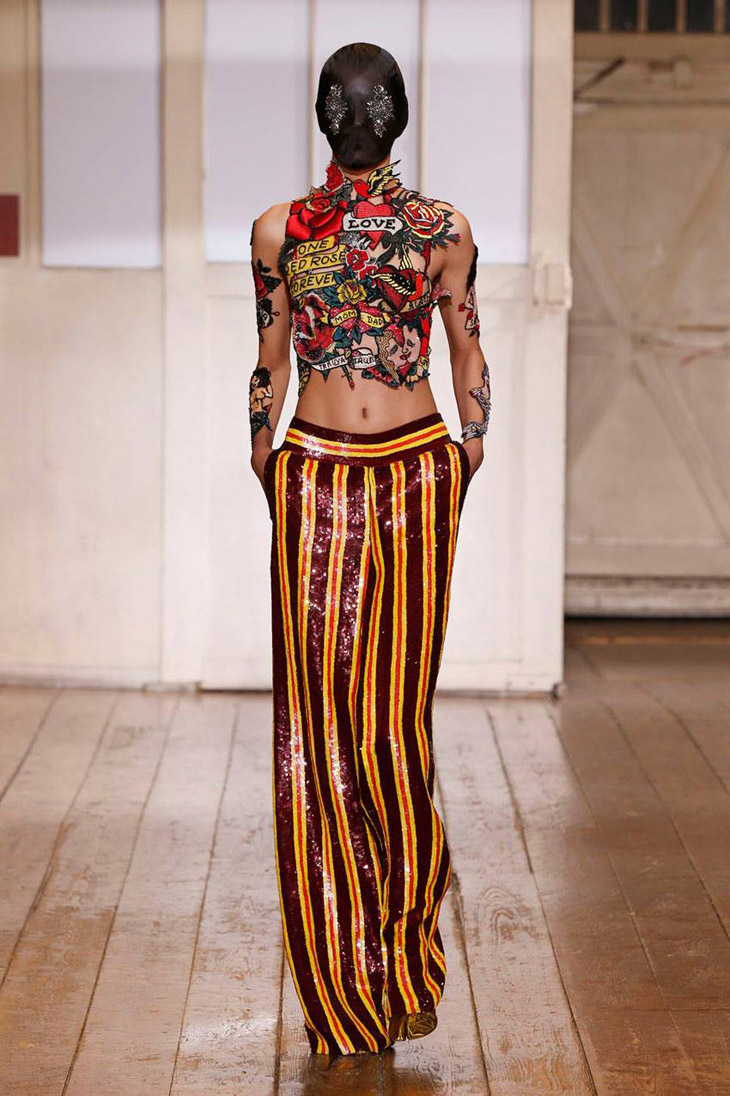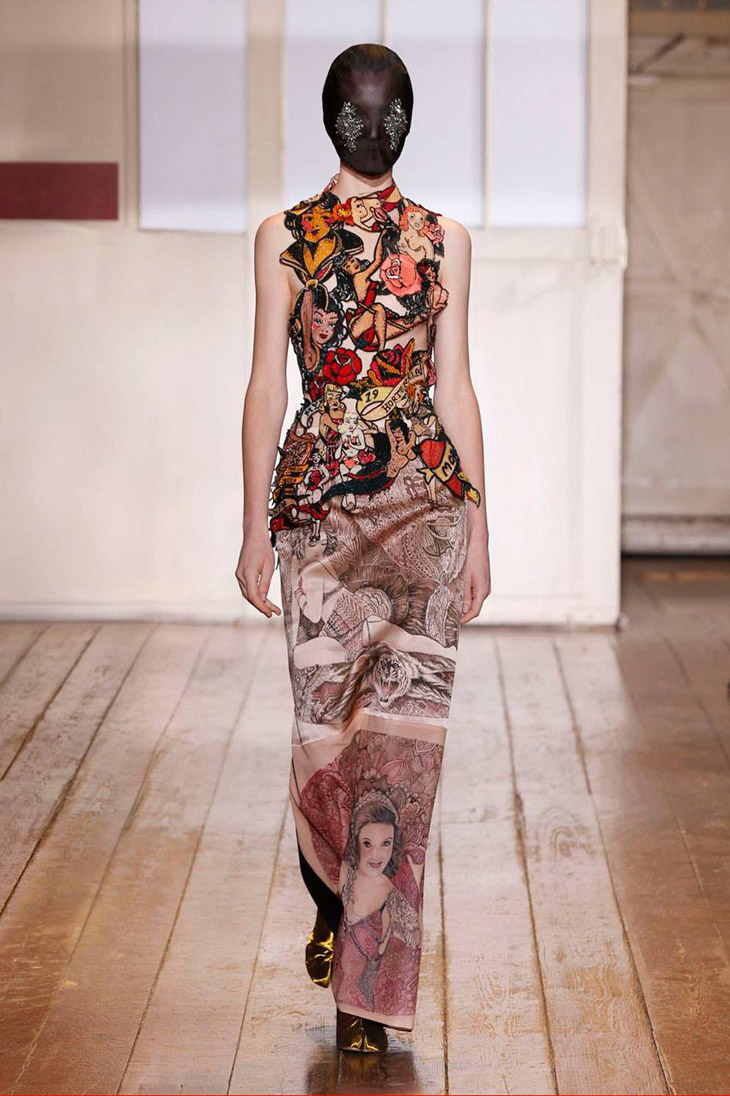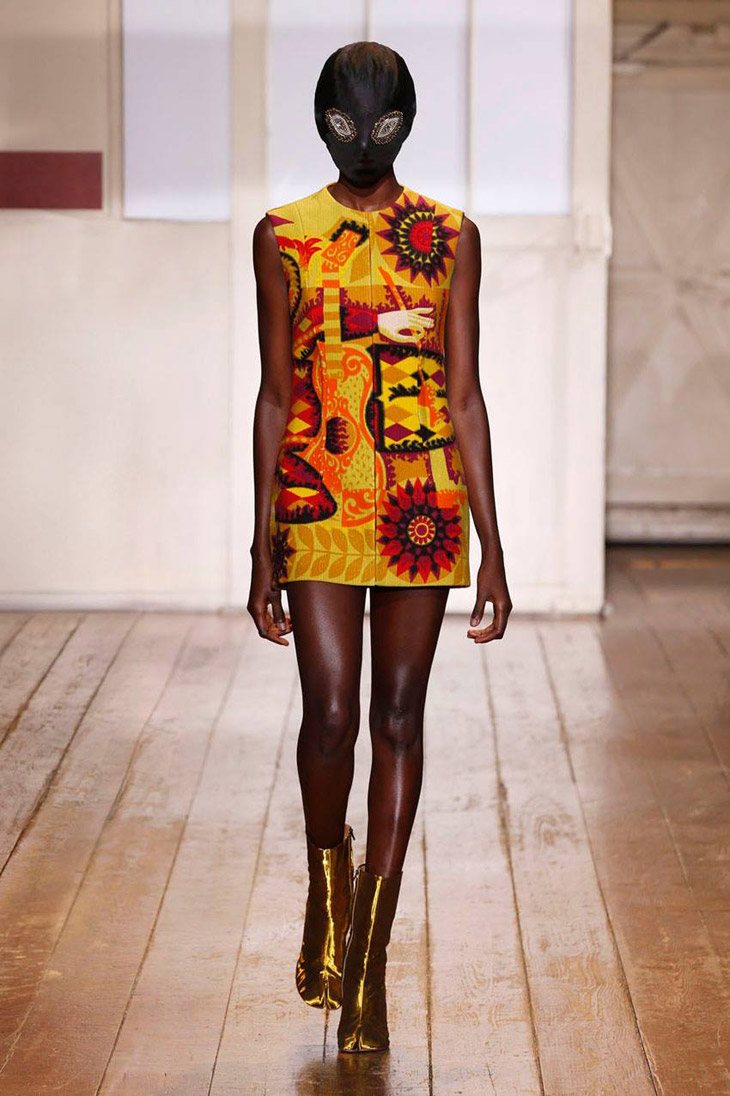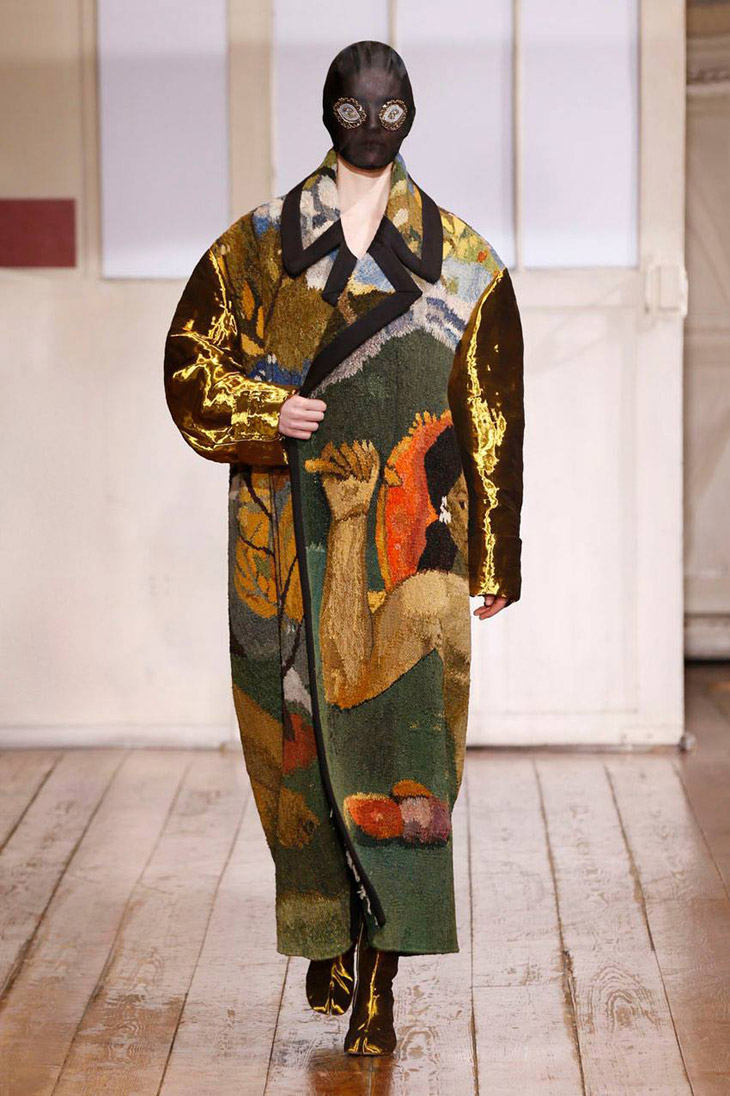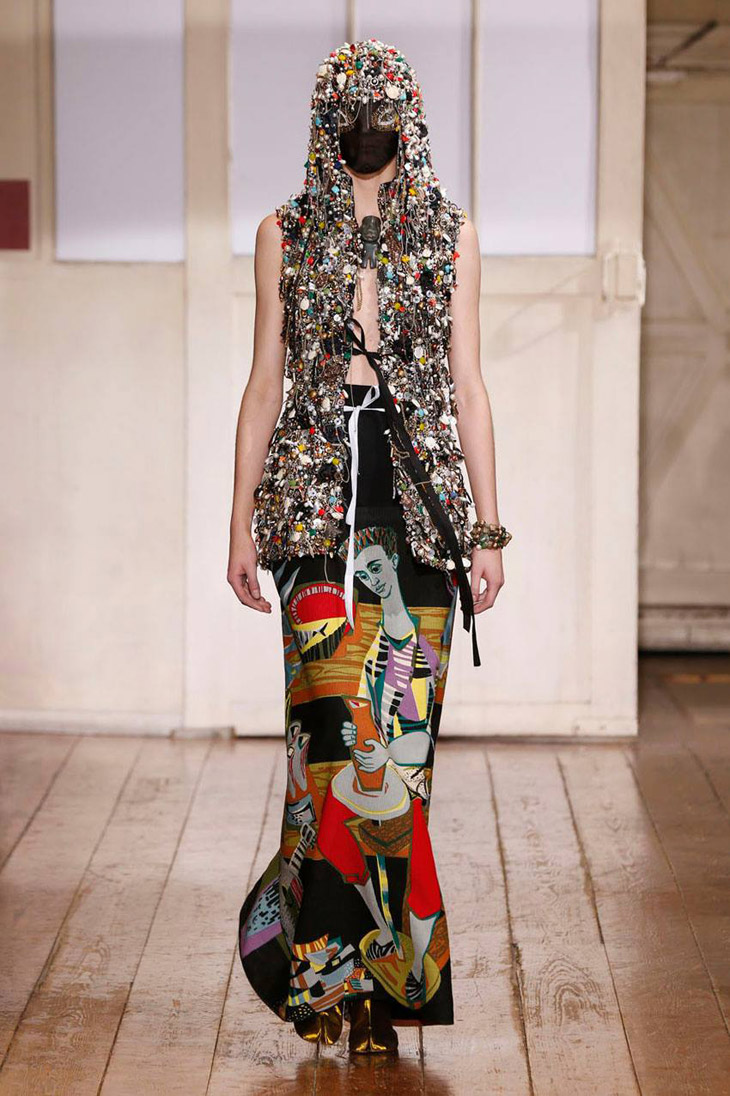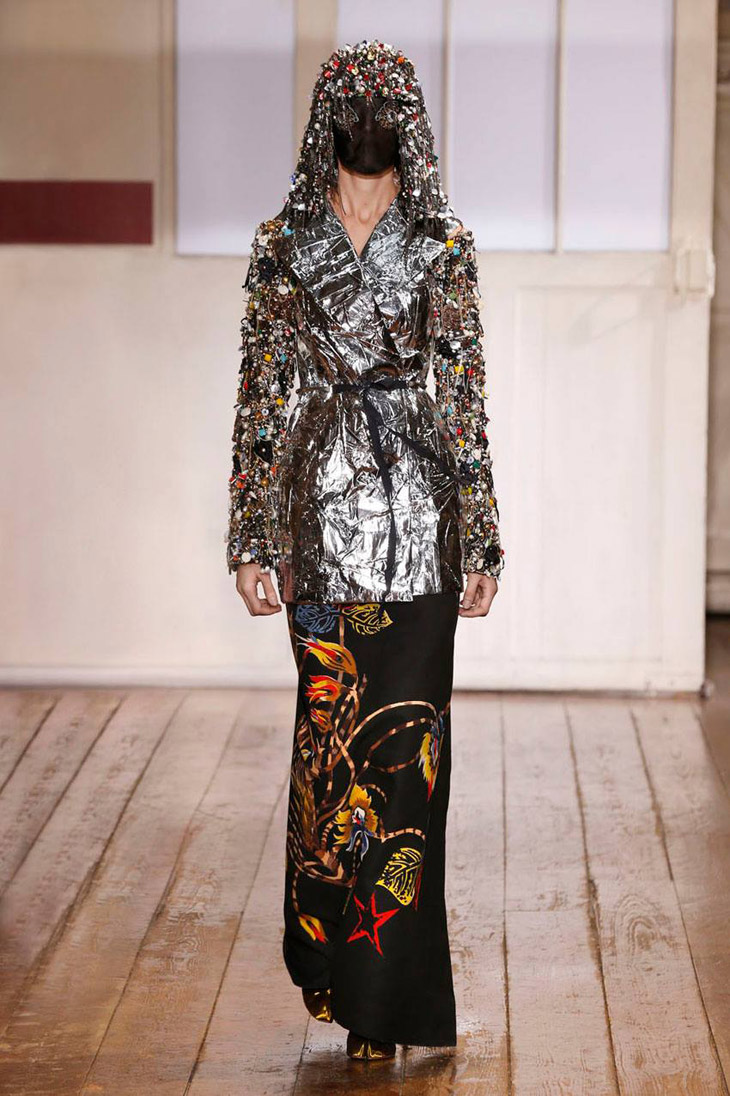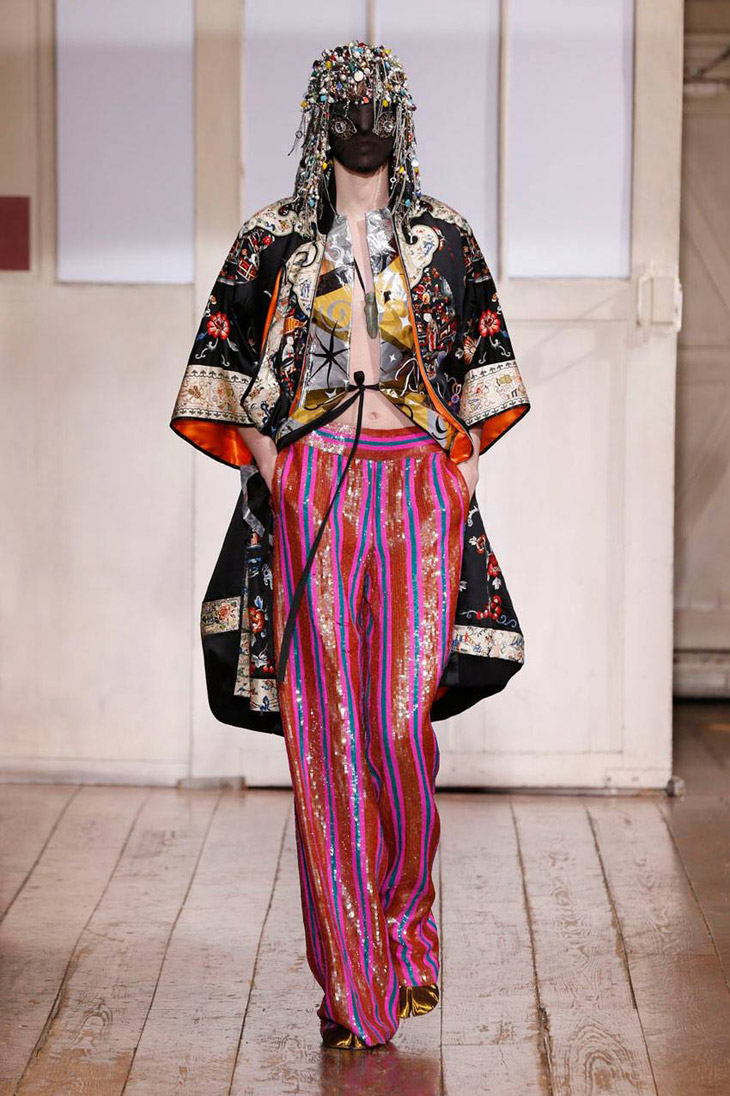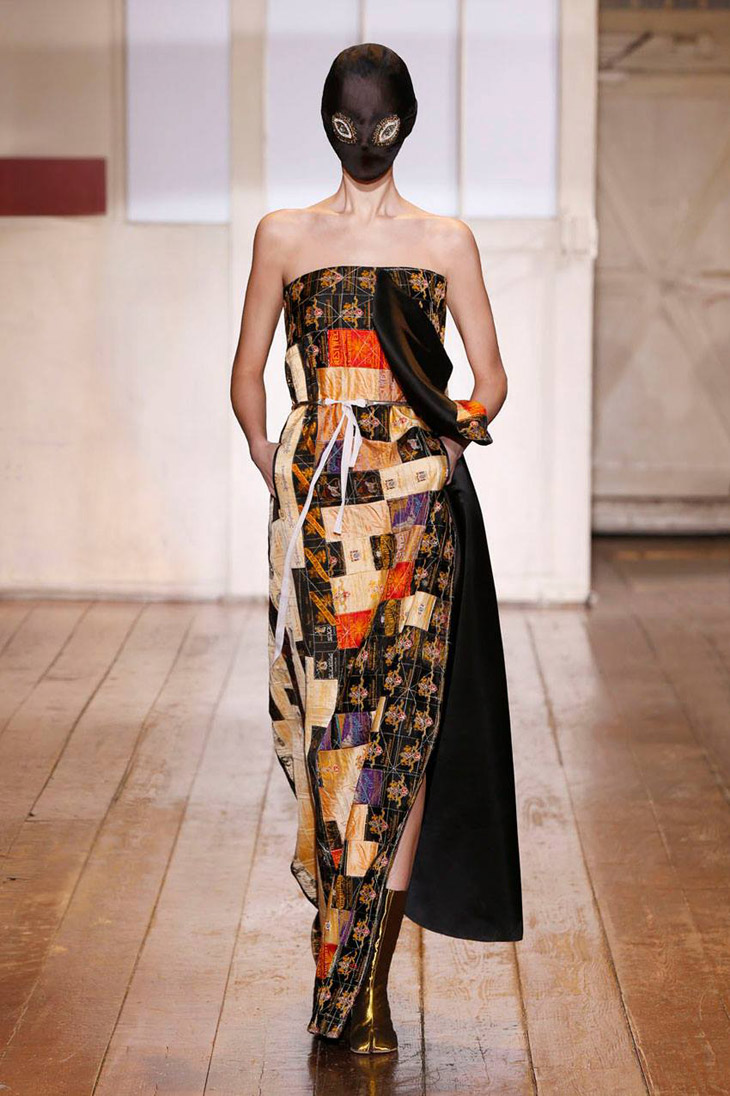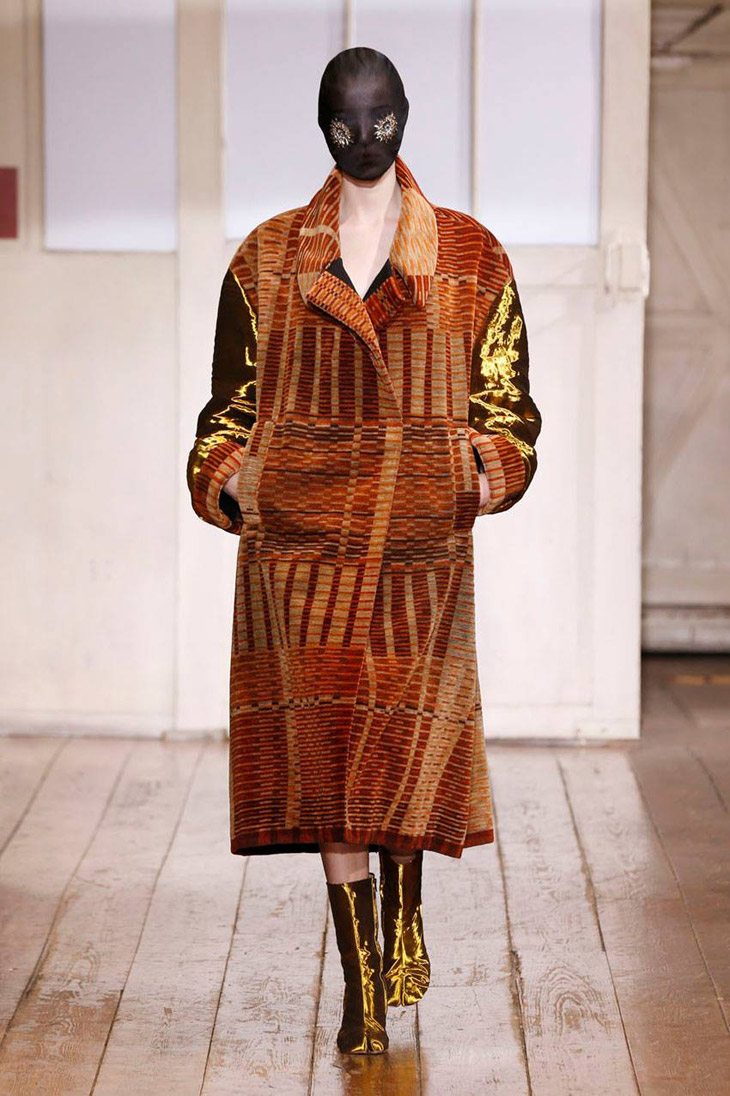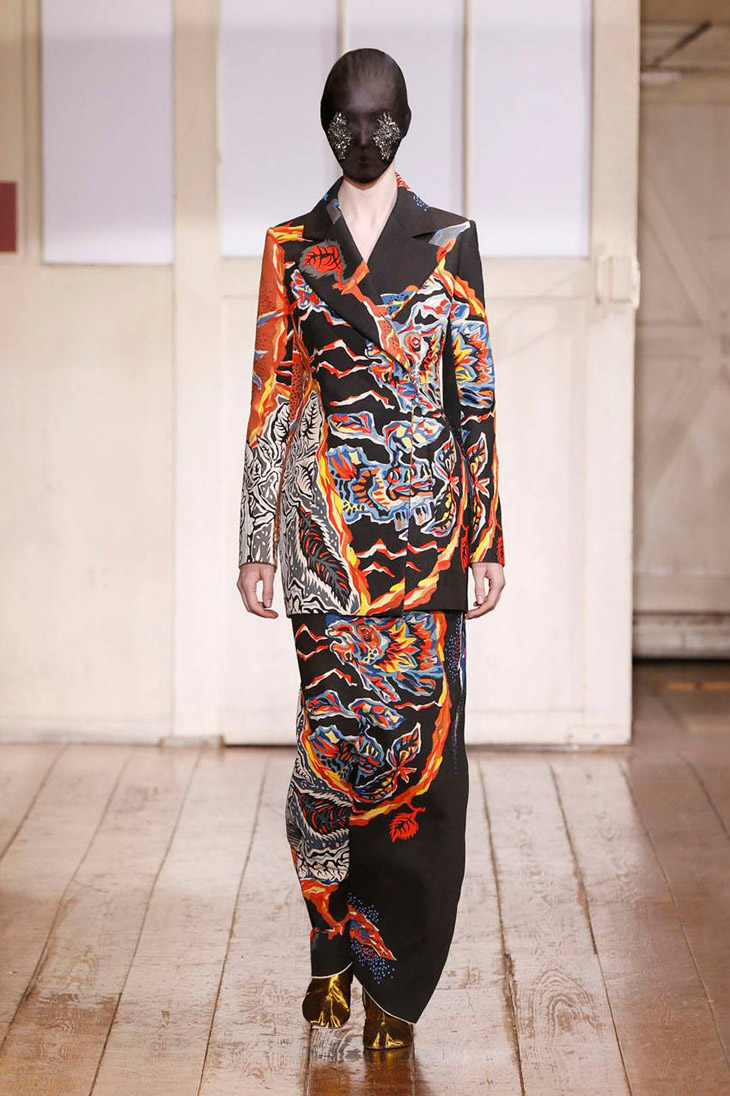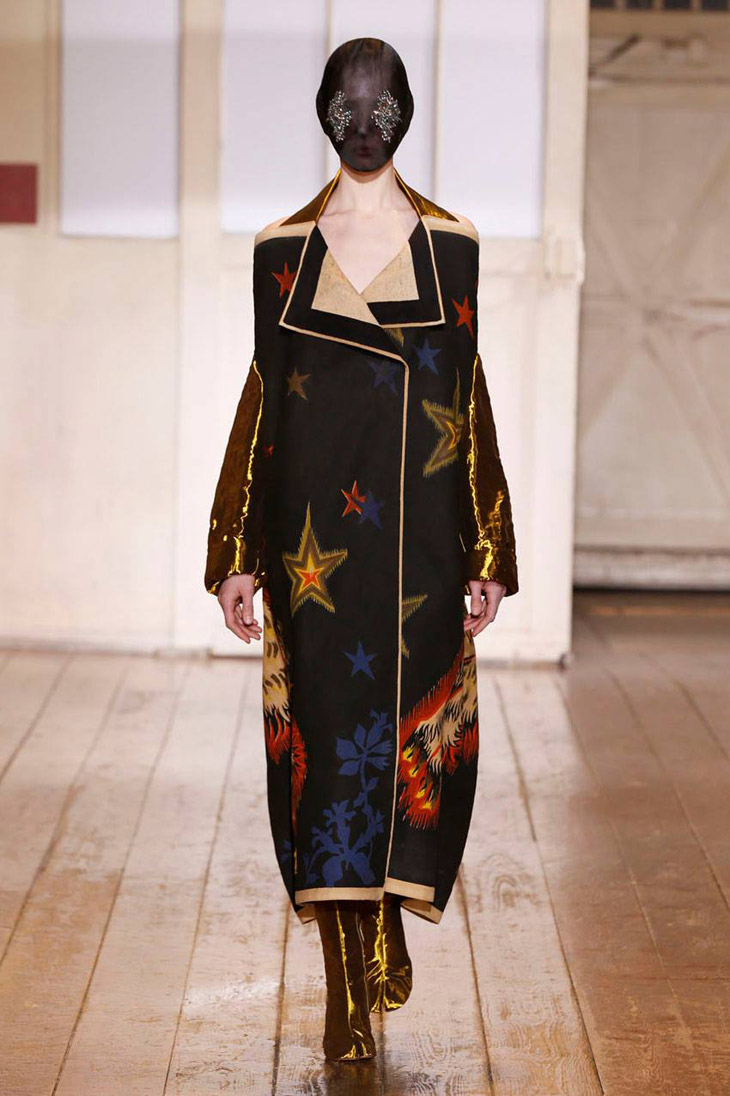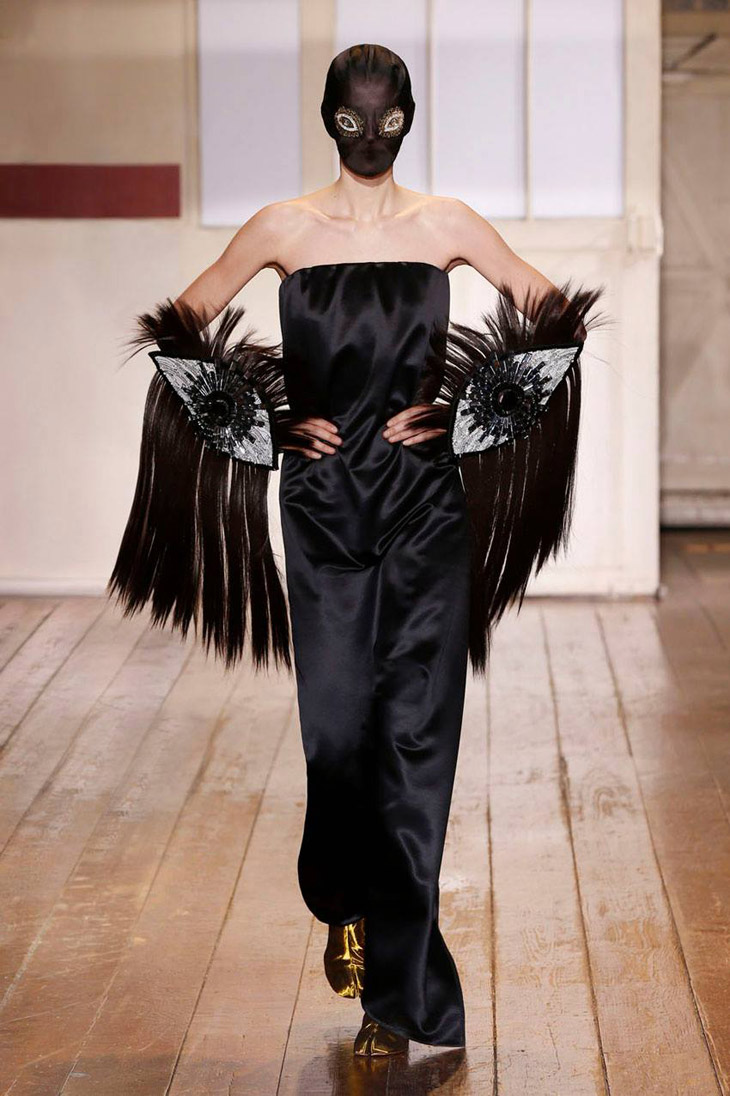 Models: Agata Rudko, Amanda Brandao Wellsh, Anastasia Ivanova, Anmari Botha, Anna-Maria Nemetz, Carolina Sjöstrand, Cristina Mantas, Daphne Velghe, Dauphine McKee, Estella Brons, Frances Coombe, Franziska "Franzi" Mueller, Jane Grybennikova, Lera Tribel, Lieve Dannau, Mila "Mijo" Mihaljcic, Nika Cole, Simone Carvalho, Tabea Weyrauch
Review written by Kati Chitrakorn Follow @kchiox
Website: www.maisonmartinmargiela.com