Atelier Reza Aliabadi designs a modern yet warm solution for the Toronto house which is the Birthplace of Beatrice Lillie known as Lady Peel. The house itself is over a century old.
The reformation of the house takes a responsible approach towards the neighborhood and the adjacent buildings by focusing the transformation on the interior spaces and minimizing it on the exterior façade. The exterior alterations are limited to the careful enlargement of the windows and the exposure of the brick structure underneath the previous cladding. The long, broken, and dark Victorian interior spaces on the ground level are now contemporary white and airy continuous spaces with just enough exposed brick wall in the kitchen and dining room to remind us of the origins of the house. The enclosed long and linear staircase used to be both a physical and a visual barrier between the interior rooms on the ground level. Now it is transformed into a light, and open structure circulating around voids and creating a dynamic connection between not just the ground floor spaces, but also all the levels. – from The Archtiects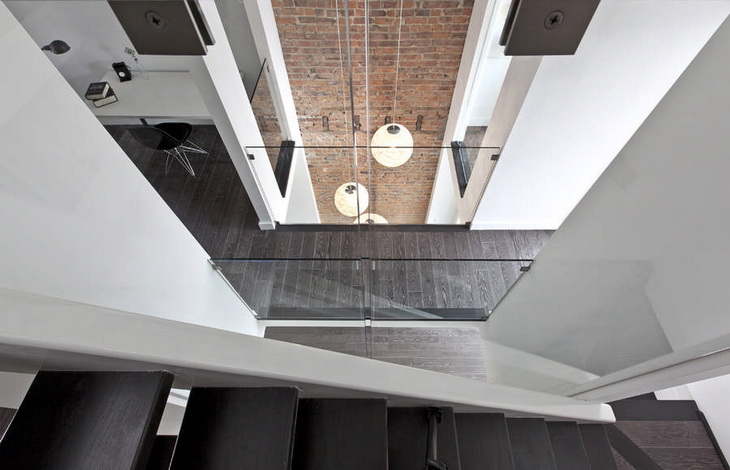 For more log on to our ARCHISCENE.net.