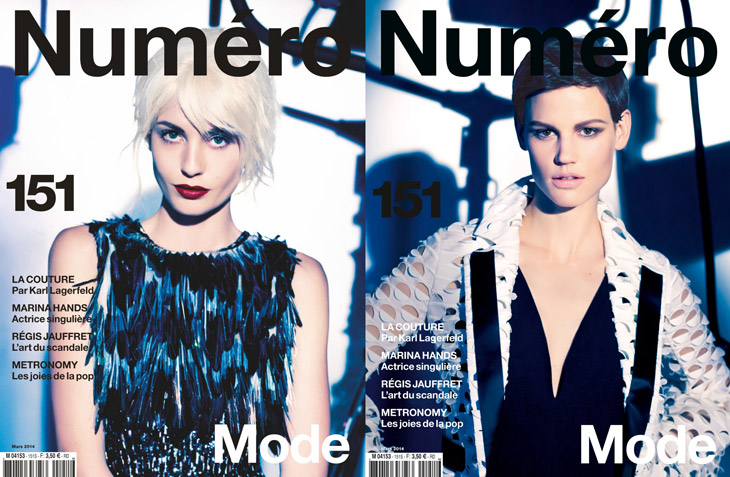 Numéro Magazine heads once again to the ever prolific Karl Lagerfeld for the cover story of magazine's #151 March 2014 edition starring top models Nadja Bender & Saskia De Brauw, styling for the session is courtesy of fashion stylist Vanessa Metz. Hair styling by hair stylist David Mallett. Makeup artist in the team was Tom Pecheux, while manicure was courtesy of nail artist Anny Errandonea.
"I think couture has a real reason to exist in a limited way, like Chanel or Dior, because they have a real couture house organization. Small designers who don't have a real organization should do expensive RTW, because couture is not just the same dresses made-to-order, but it's also the presentation, the fittings, the whole thing that goes with it. There is something mythical about it that cannot be improvised. You can make very good clothes at home on a limited scale but a real couture organization…there are very few left." – Karl Lagerfeld talking about Haute Couture for WWD
For Lagerfeld's shoot the girls are clad in the spring summer 2014 haute couture pieces from Chanel, Dior, Schiaparelli, Armani Prive, and Gaultier among other.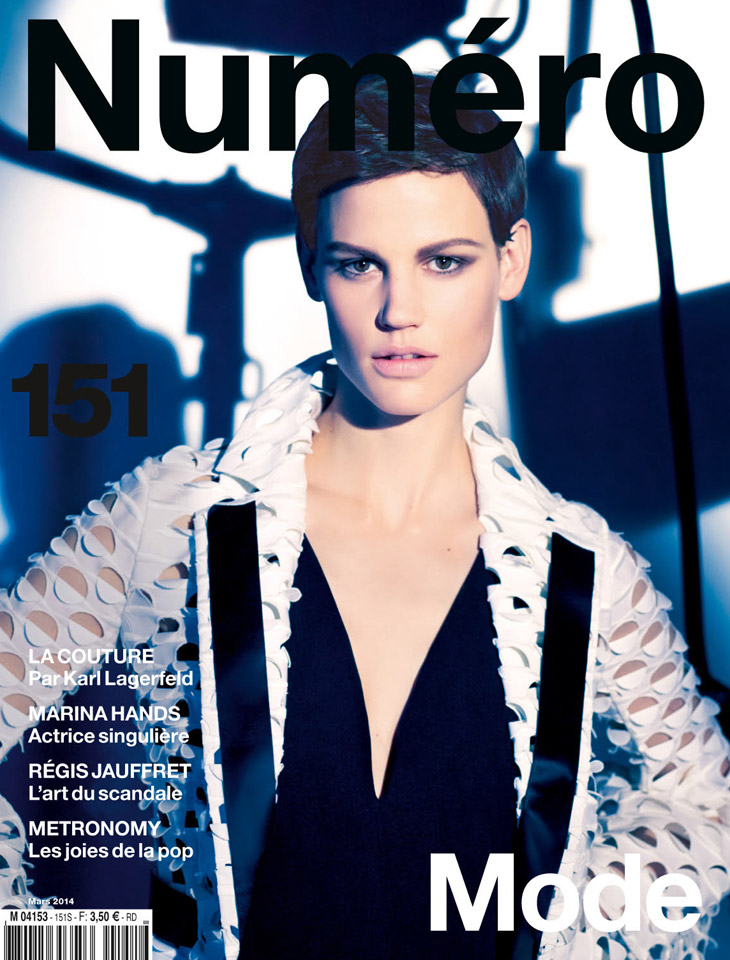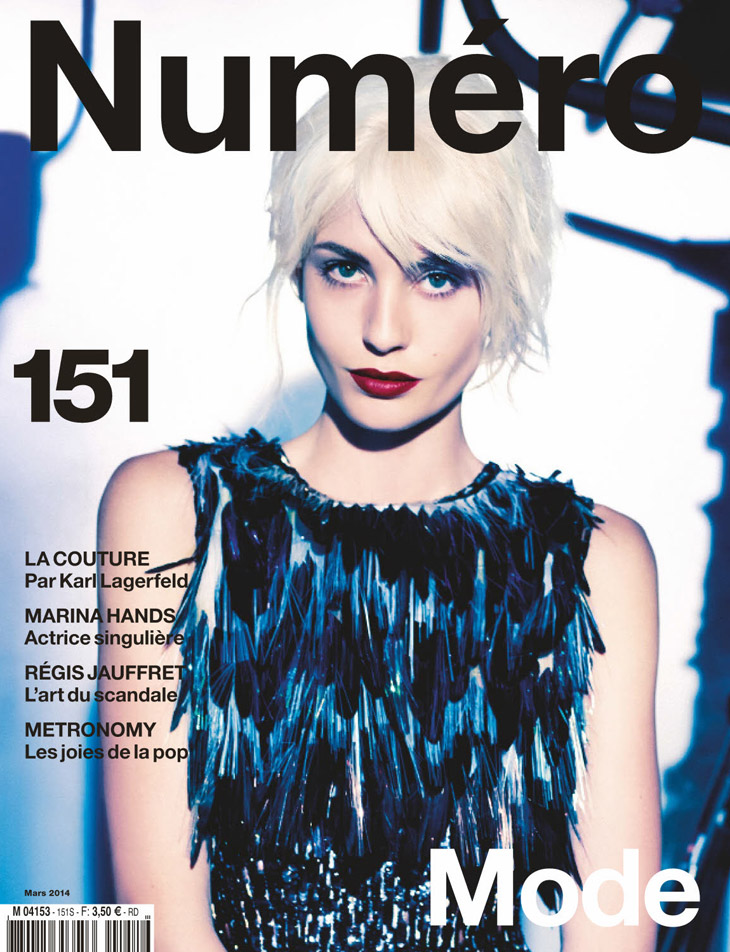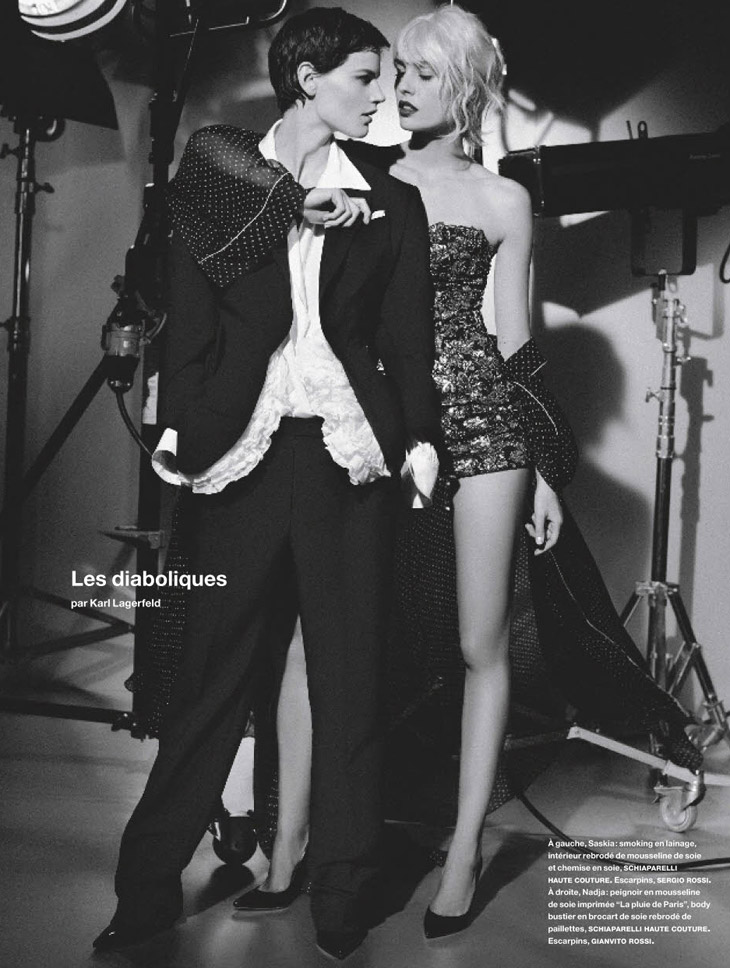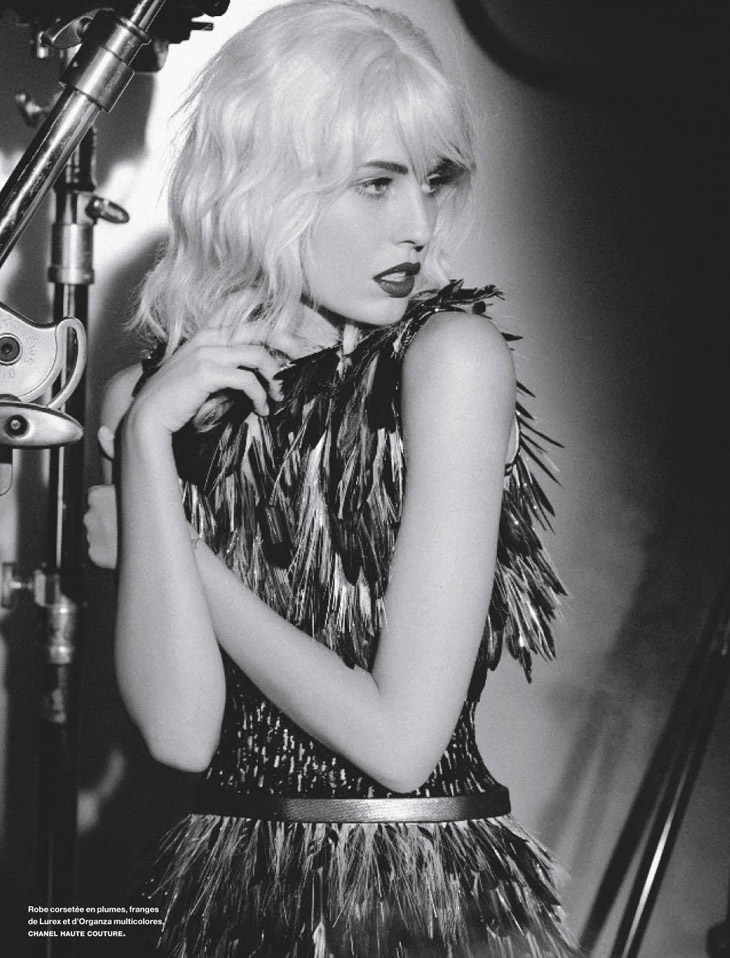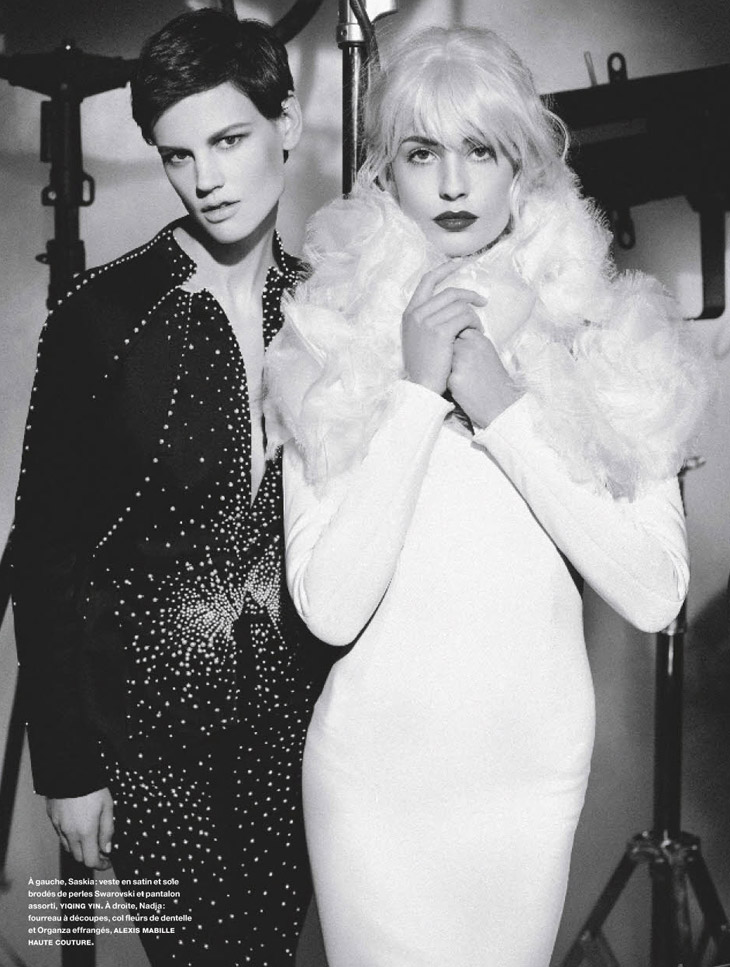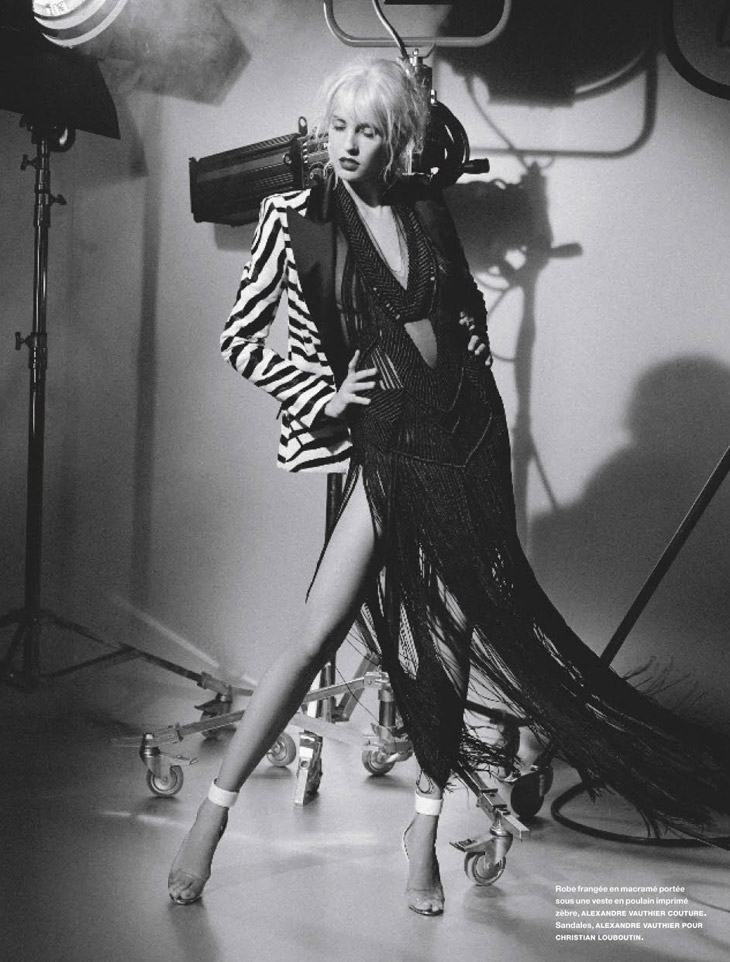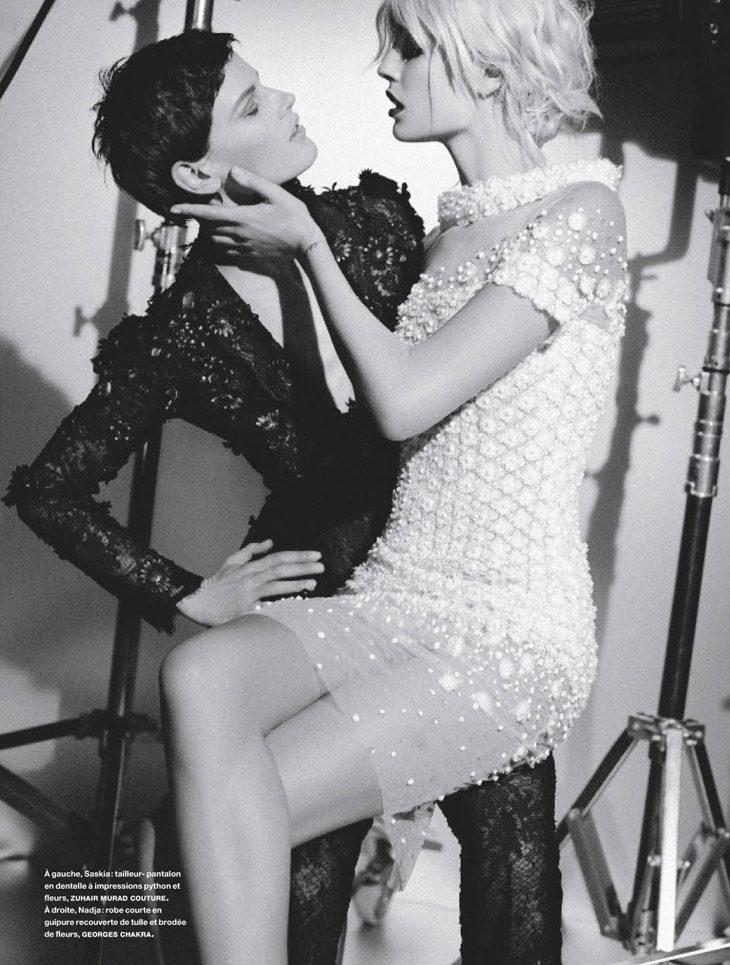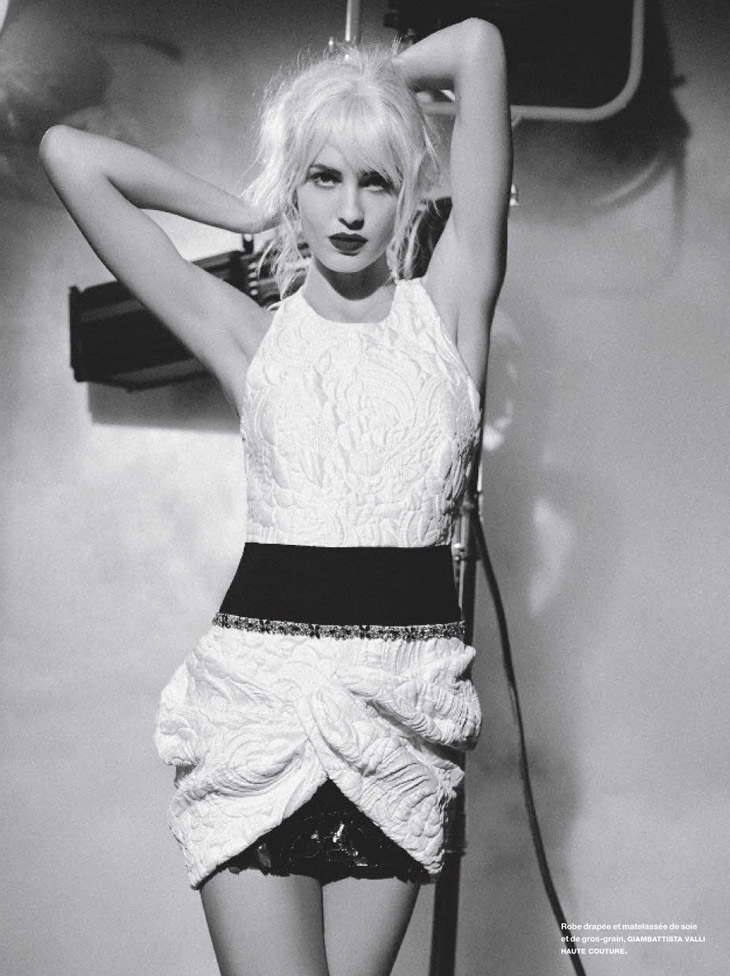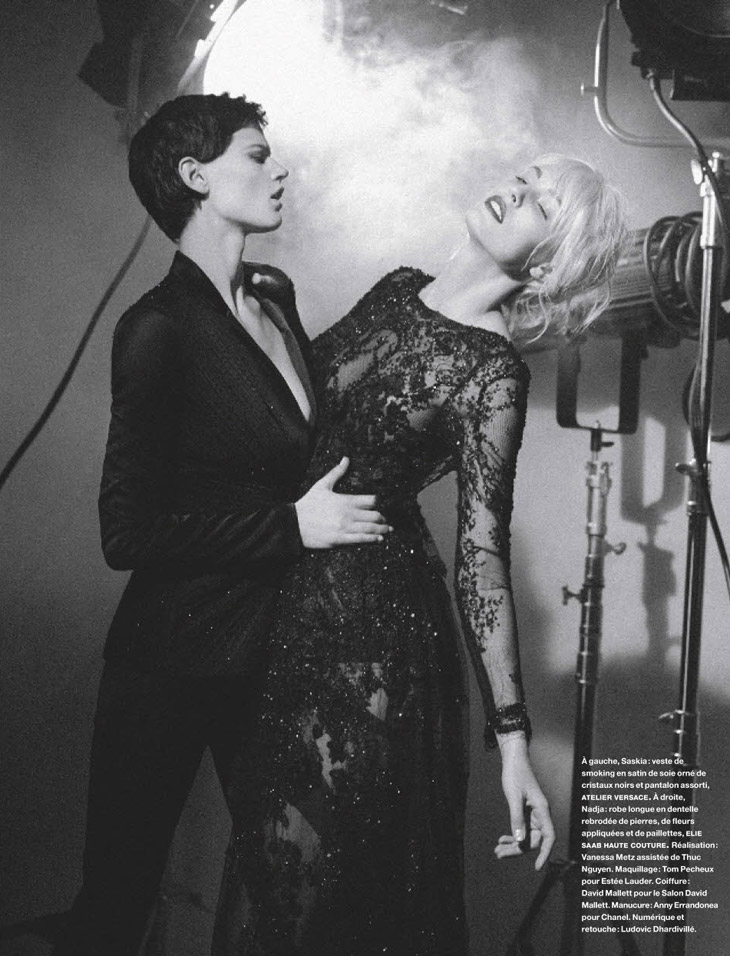 Website: www.numero-magazine.com