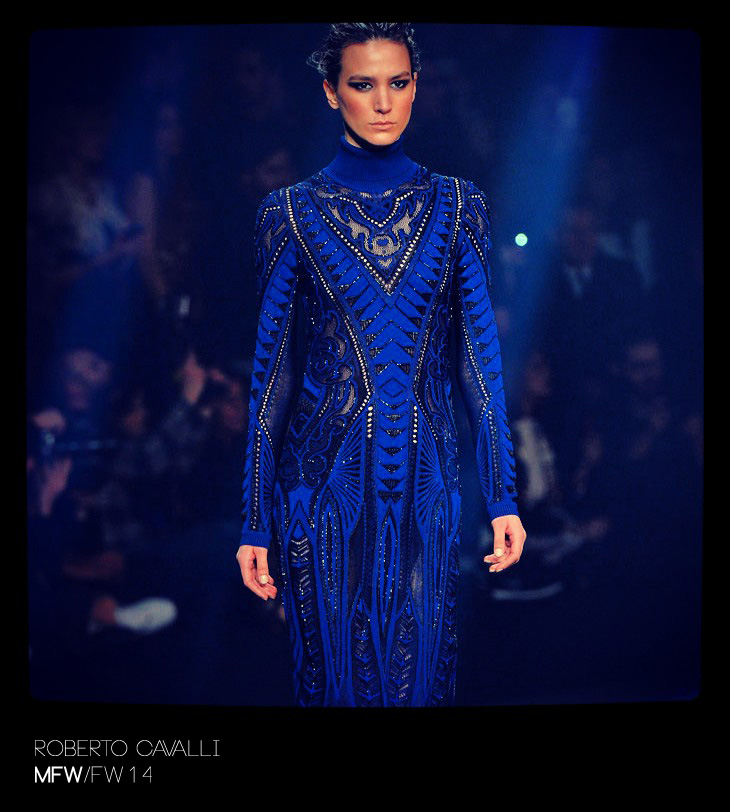 The fall winter 2014 womenswear Roberto Cavalli collection comes as a true celebration of label's distinct sentiment. The attention to detail never forgotten by Cavalli team brings a couture value to these ready to wear pieces.
A parade of tweed, Donegal, leather, military shapes and enveloping blanket coats makes a powerful entrance: like a modern day hunting party that blends with the symbols of the Maison. A show of classics – the uniform coat, the python trench lined in leather and the white mink trench, a pant with side stripes and the new Chivalry pant are cut with sartorial precision in the Roberto Cavalli tradition, but animated with sanguine details. Lion and horse heads, straps and riding crops, foulards that become dresses. Leather and fringe inserts, fur with animal stripe inlays, all signs of the Cavalli military Neo Chivalry. The dance intensifies when the Cavalli woman reveals flashes of light and movement in the flapper dress: this woman who takes shape among the prints, the intarsias, the lace and the embroidery is a modern Lee Miller, the muse of Man Ray and of the most hypnotic debut du siècle. A time of sinuous outrageousness, revisited today by Roberto Cavalli with complex workmanship. – from Roberto Cavalli
The famed Italian designer sent 50 showstopping look down the Milanese runway, see them all below: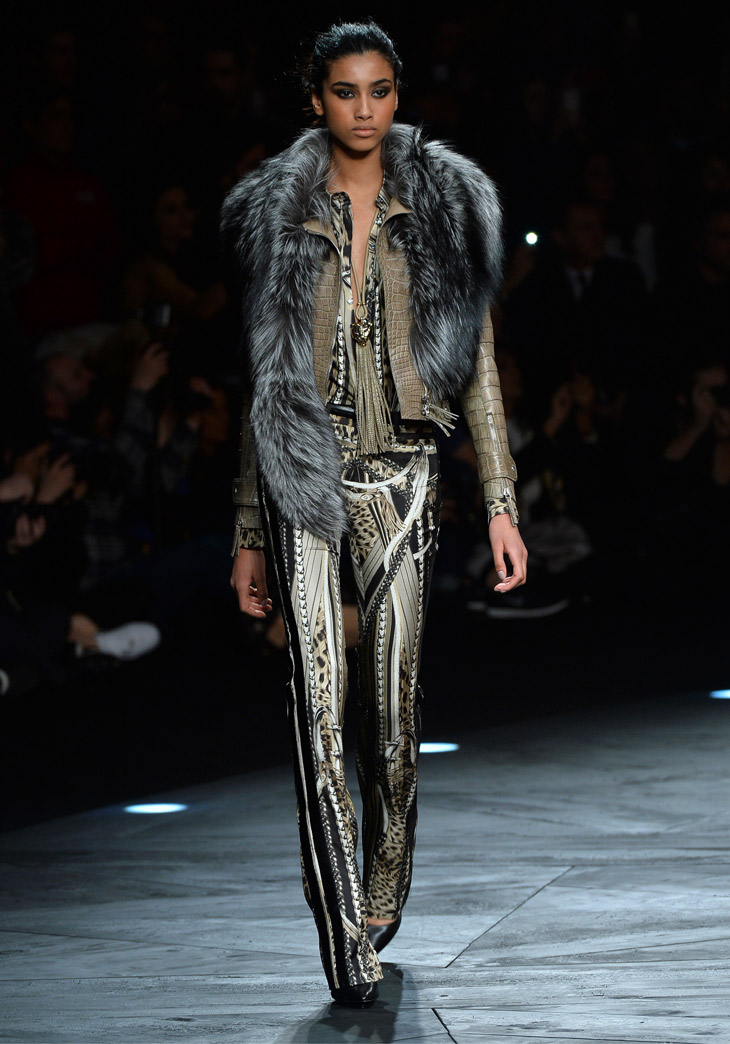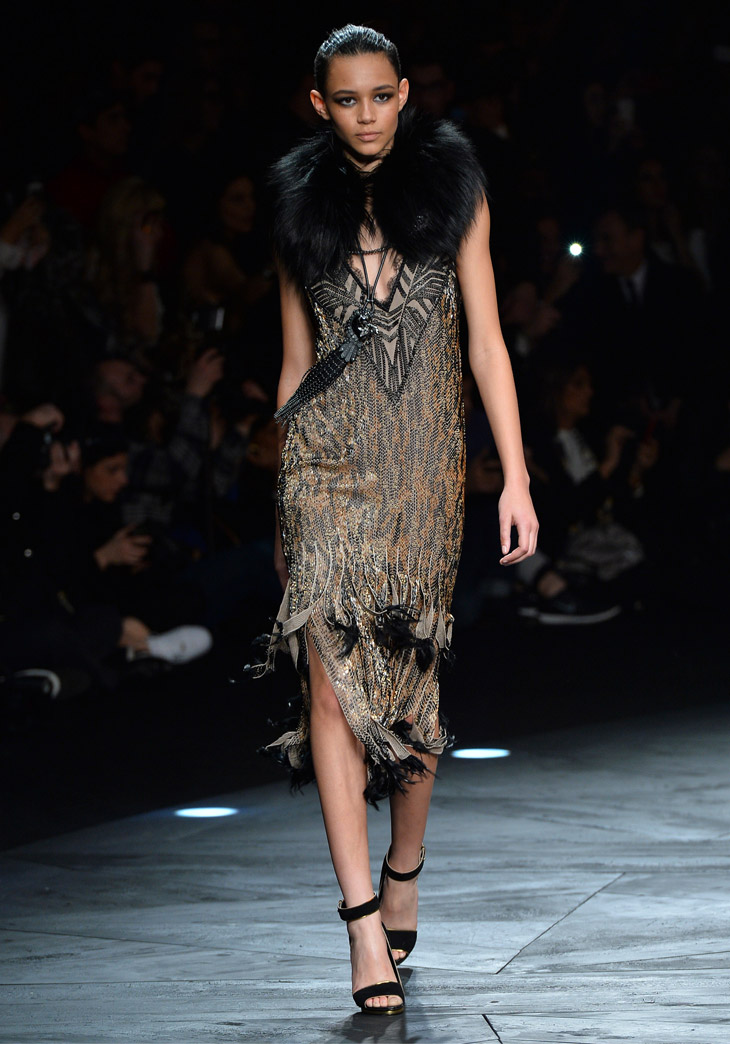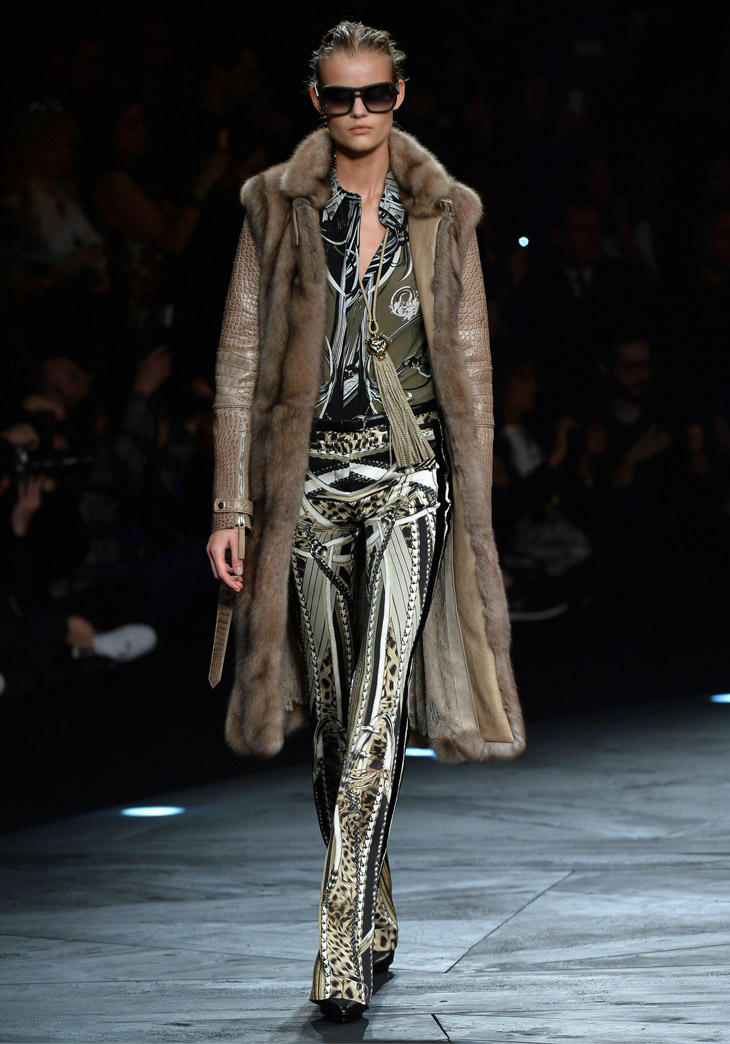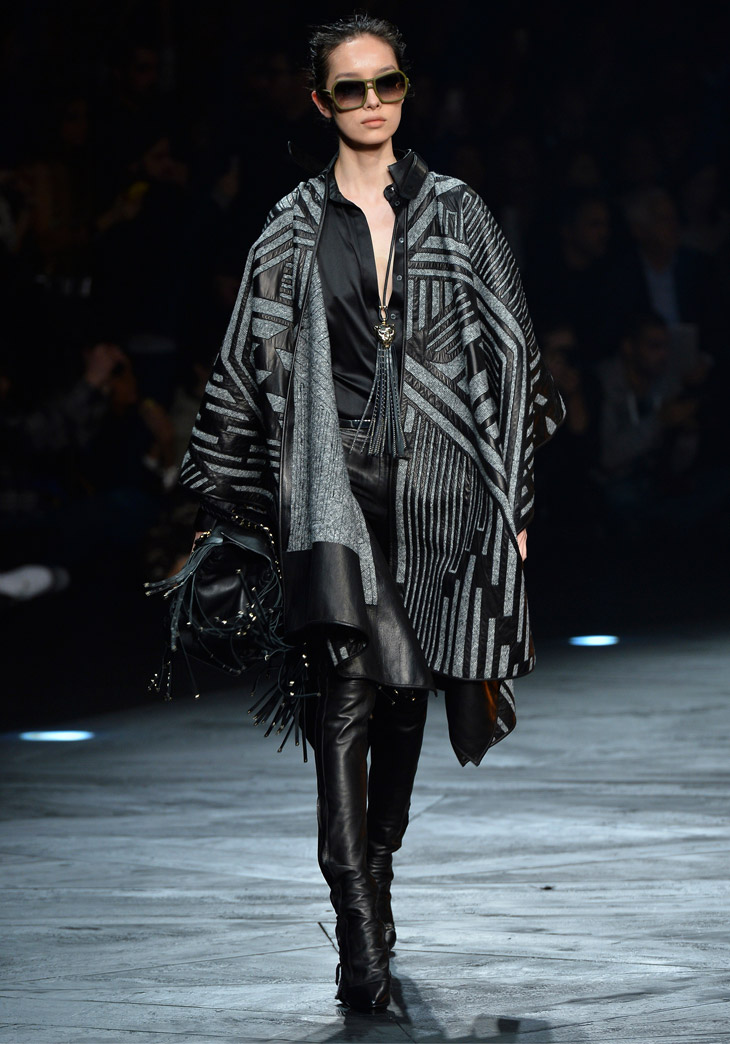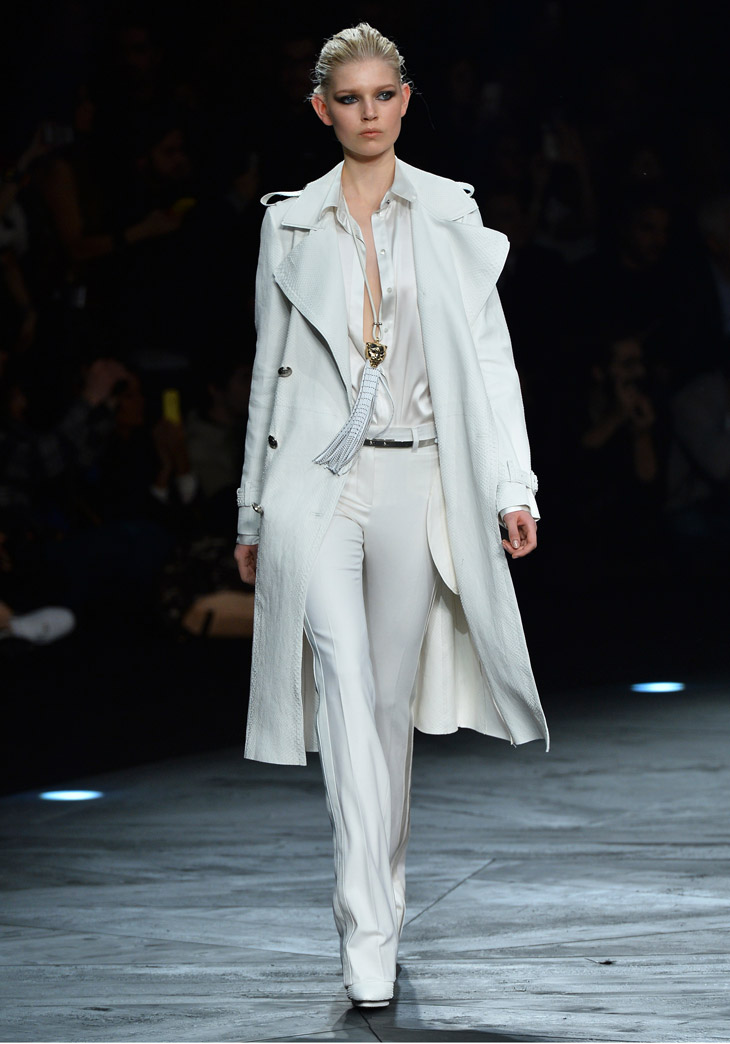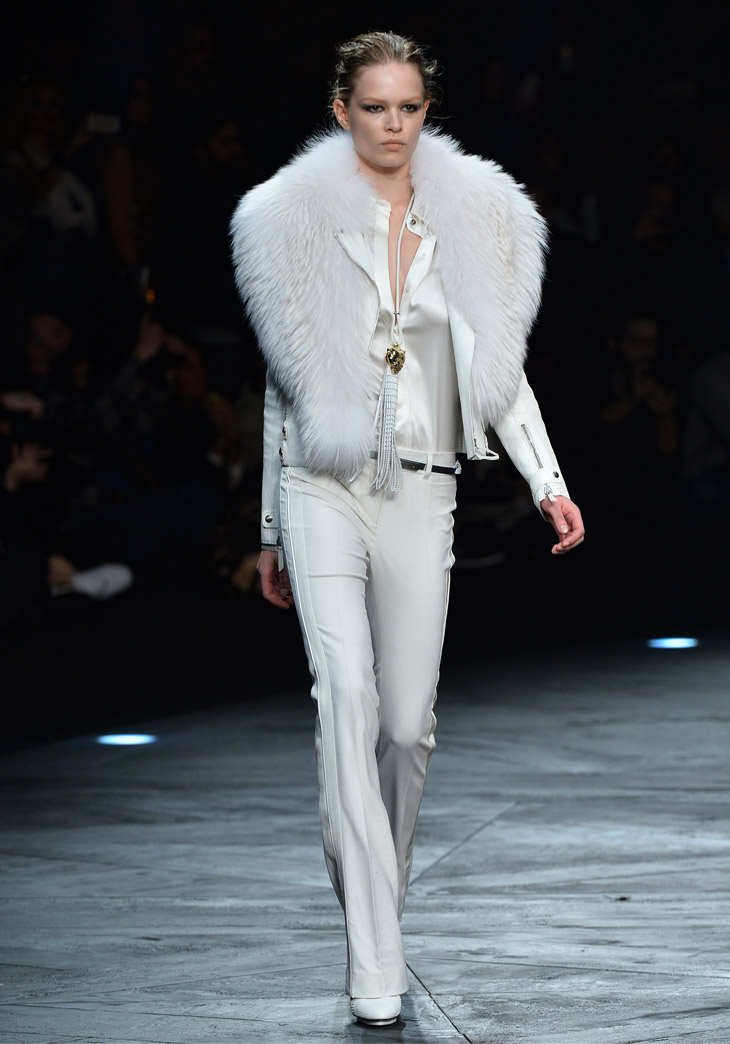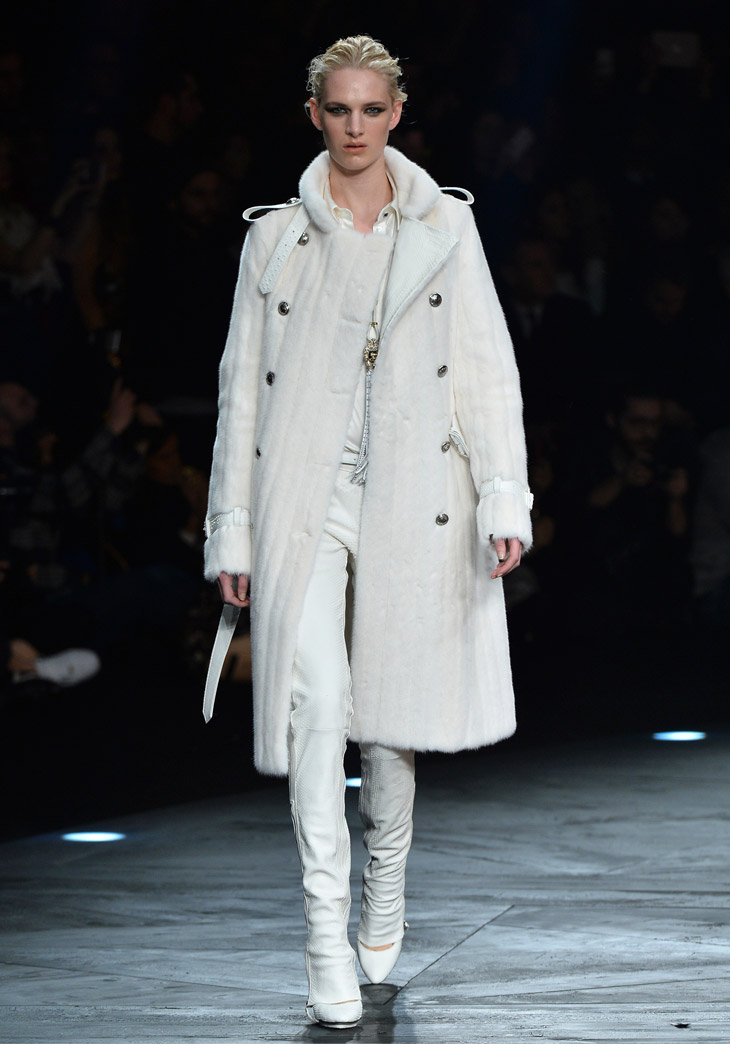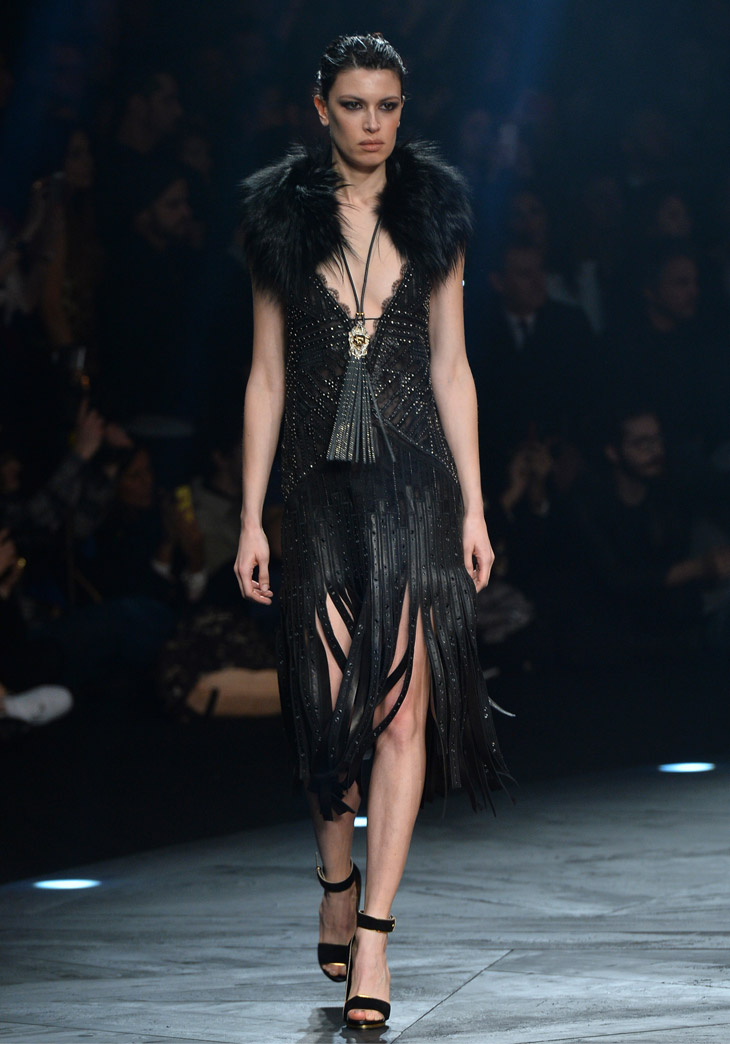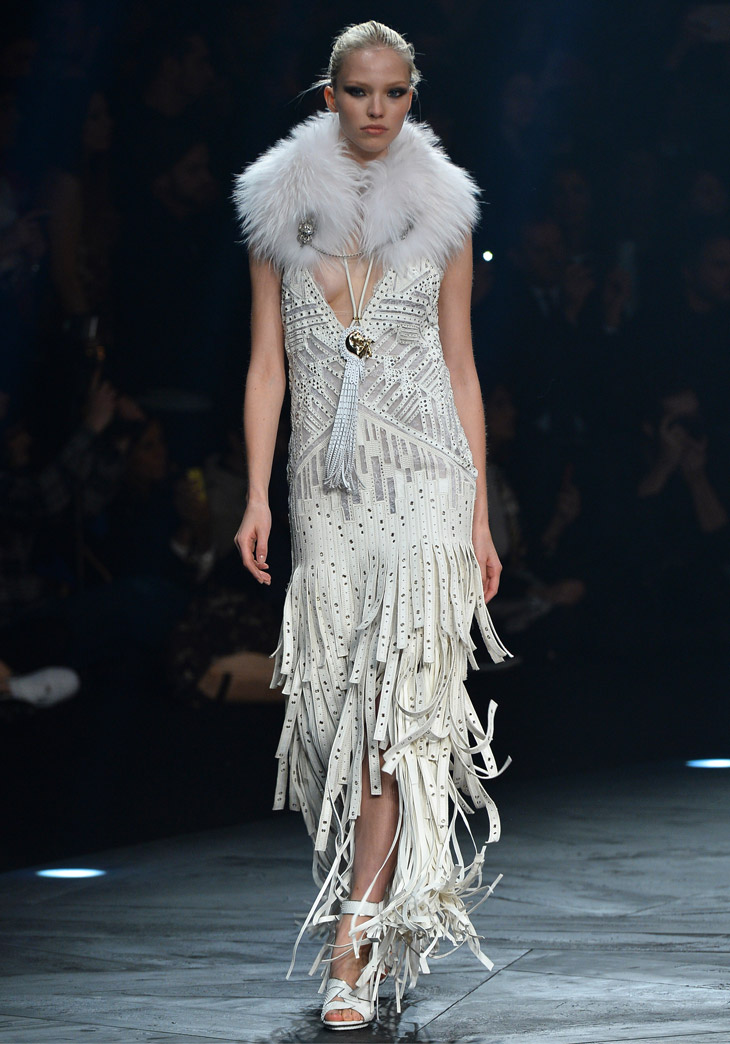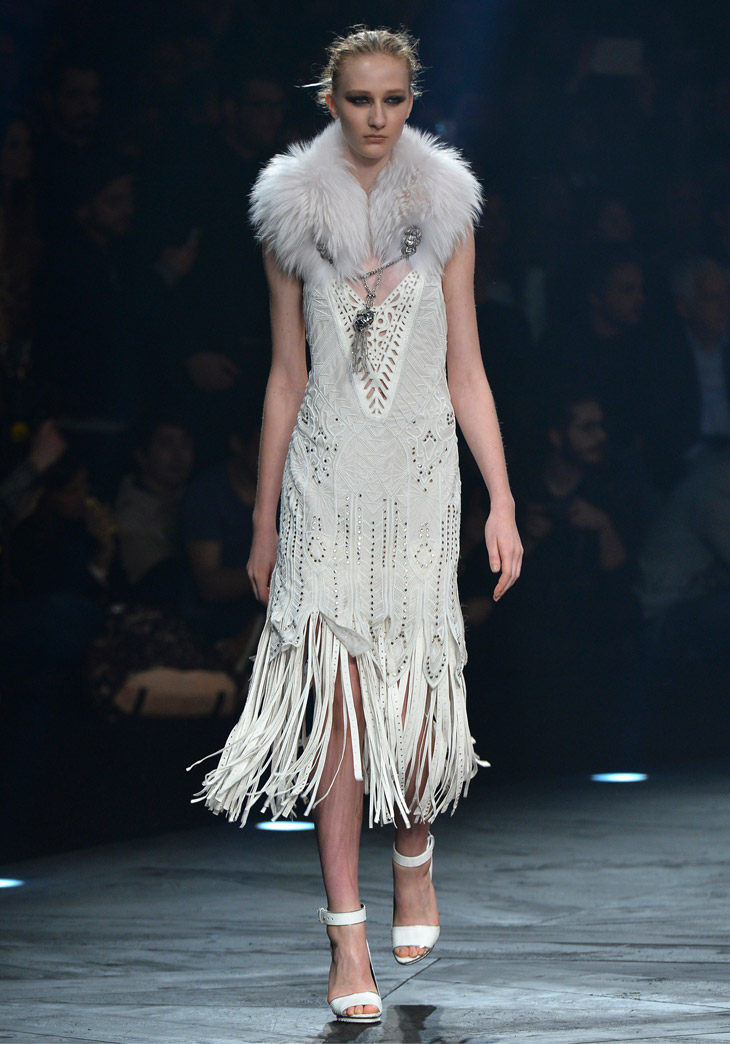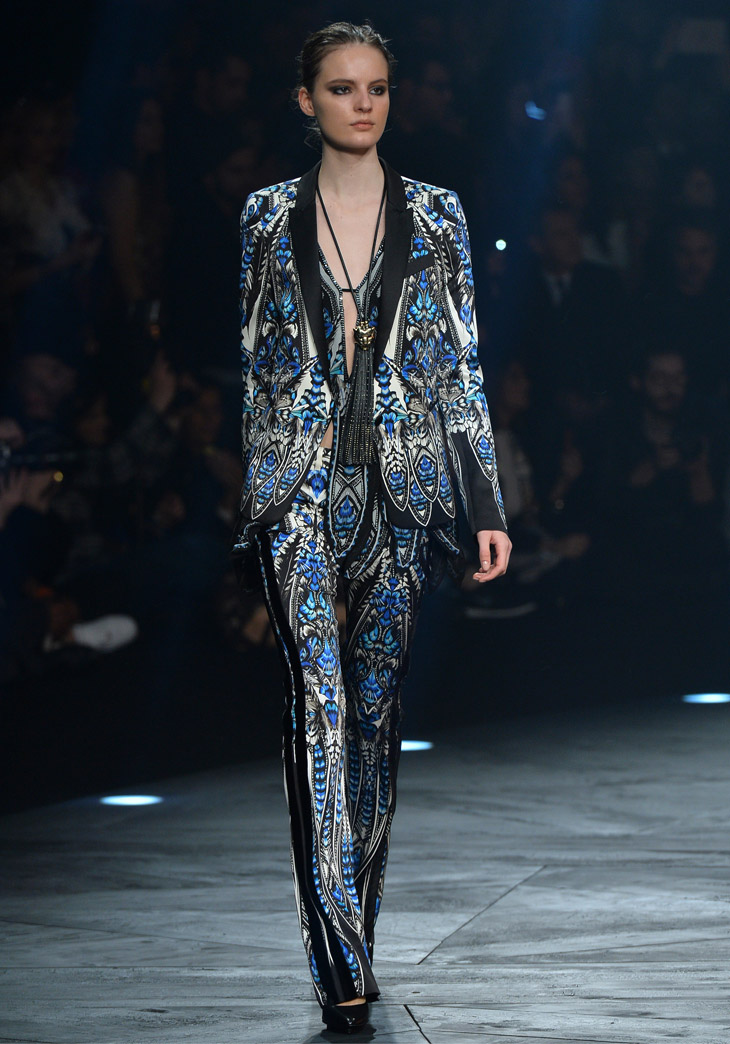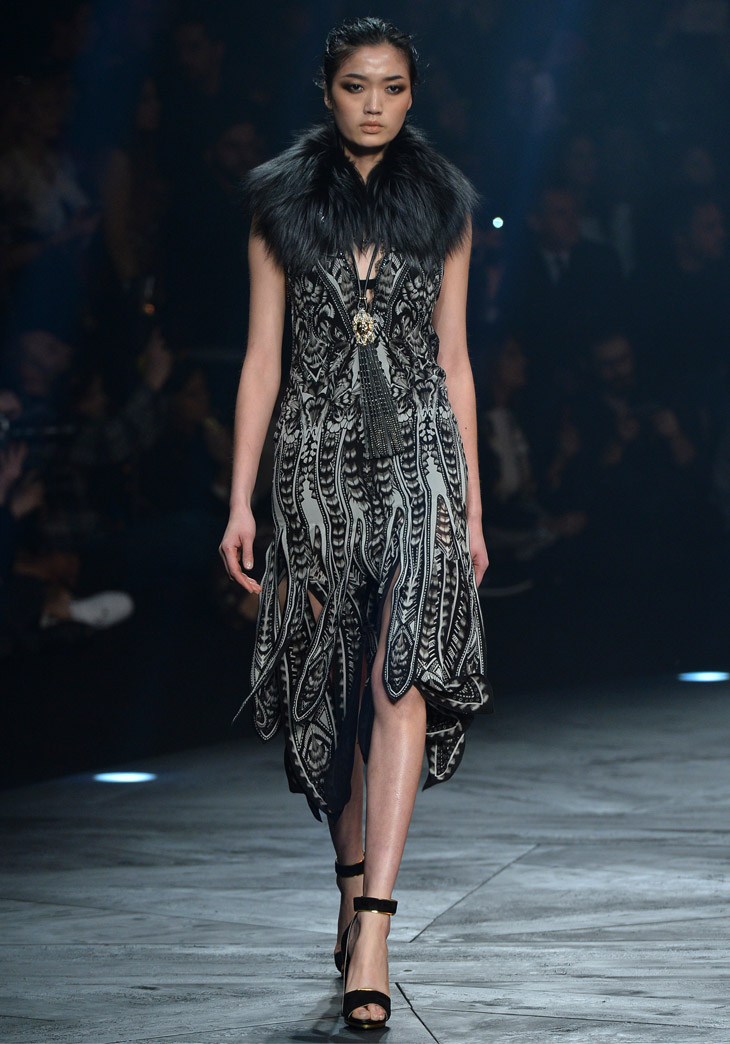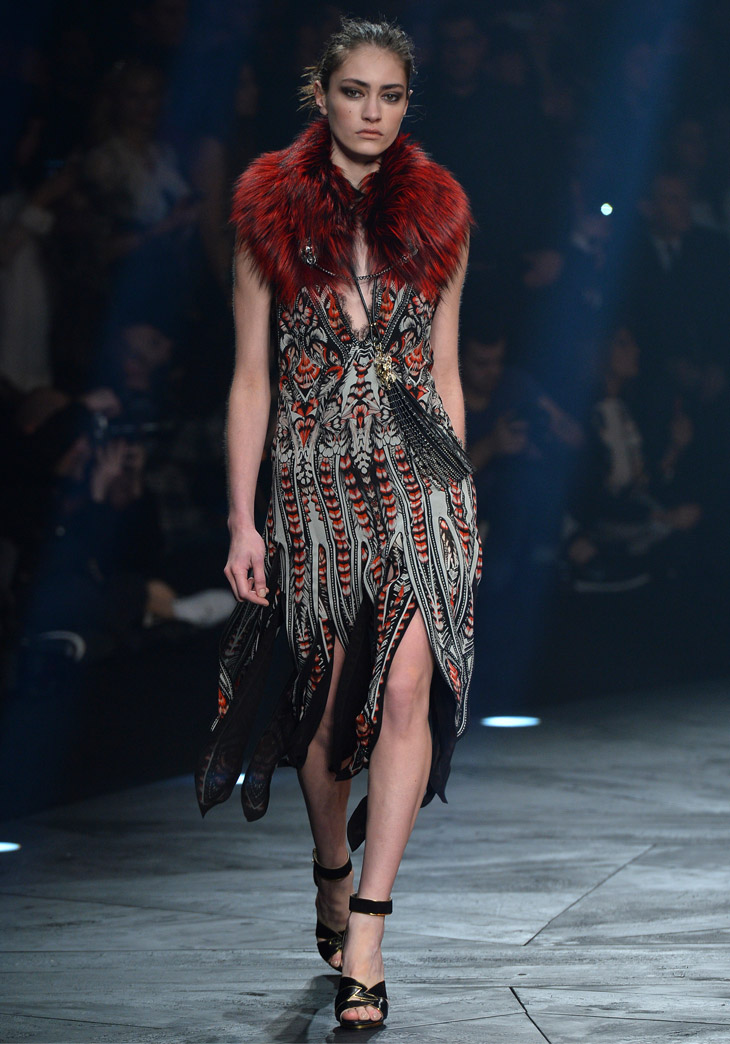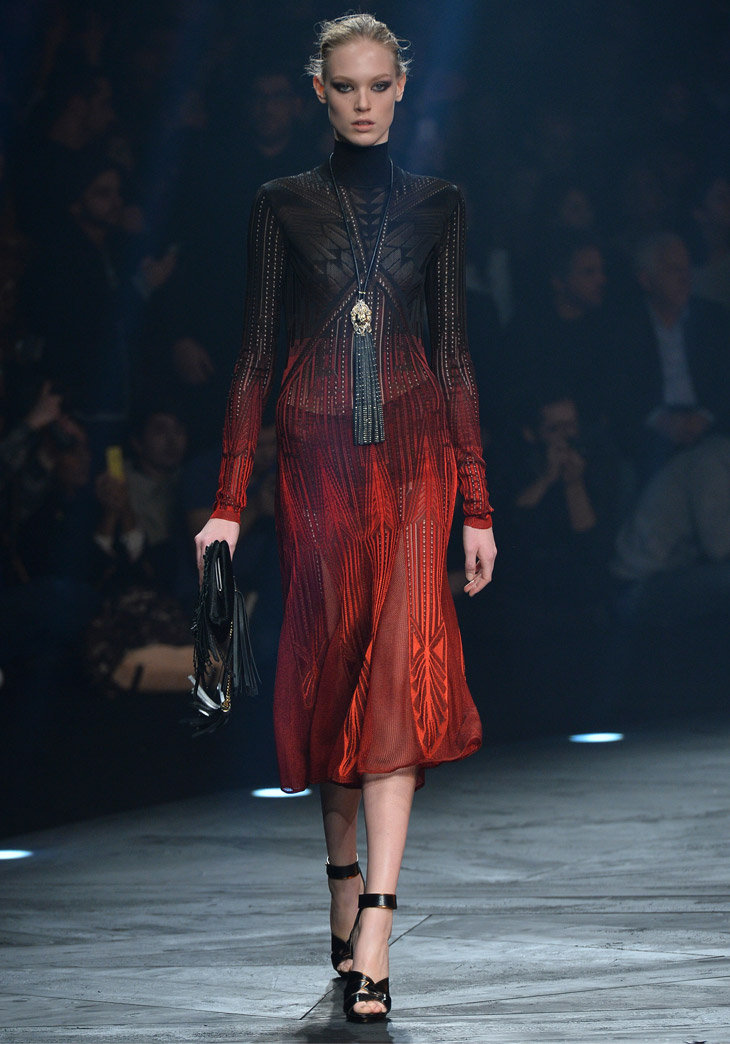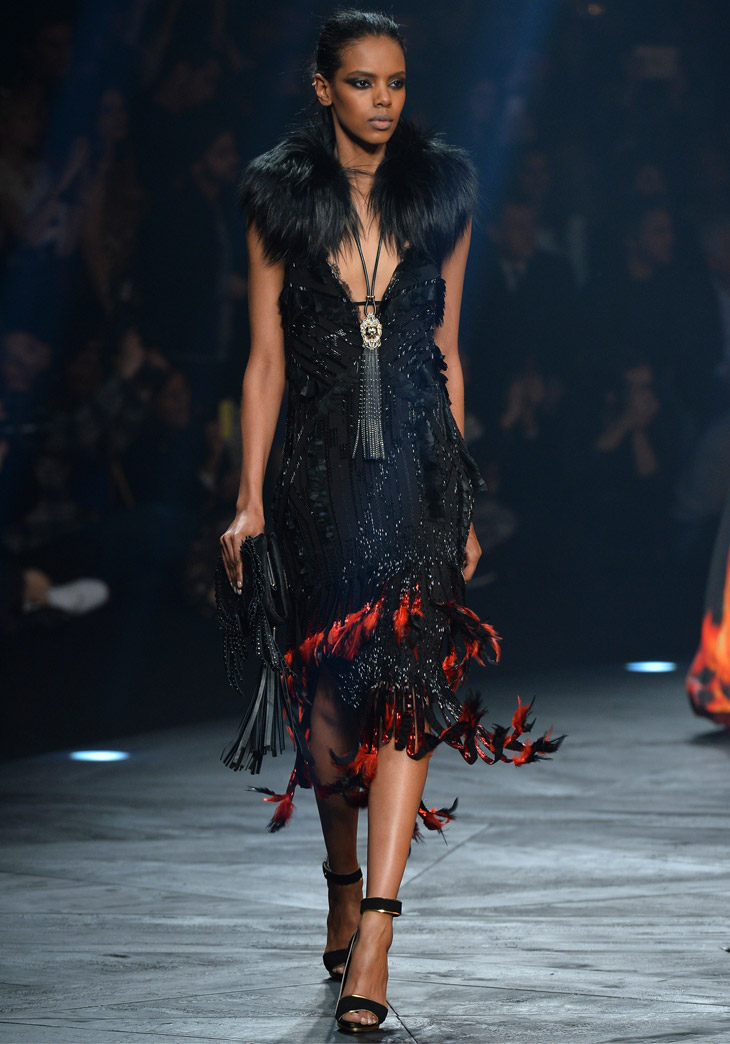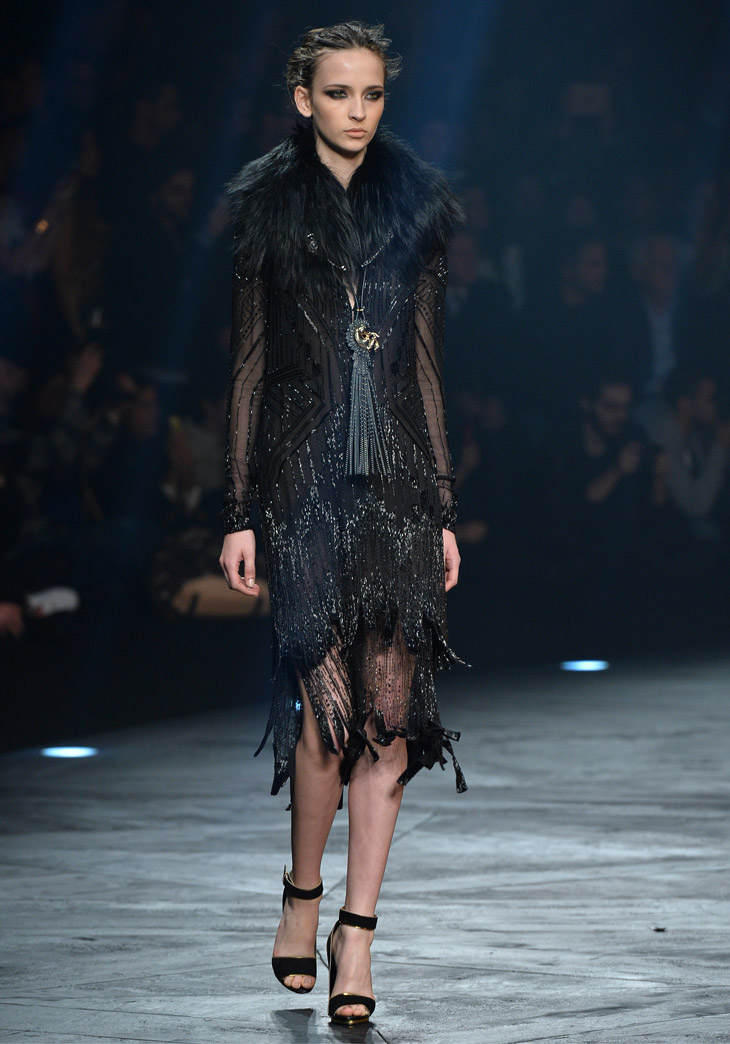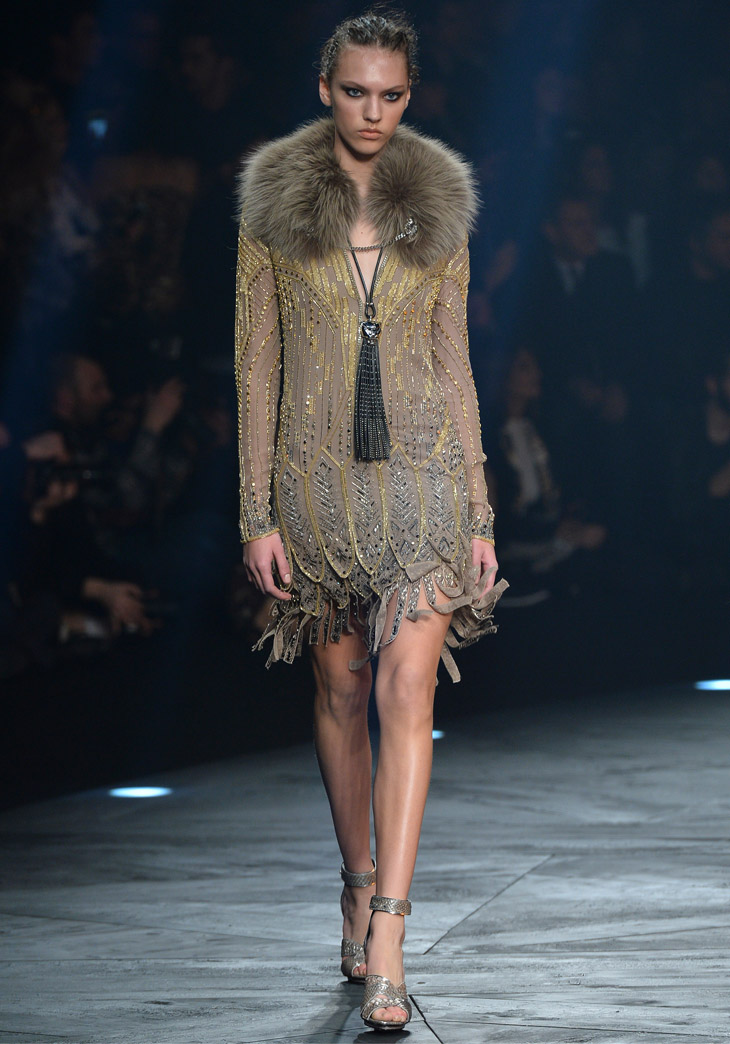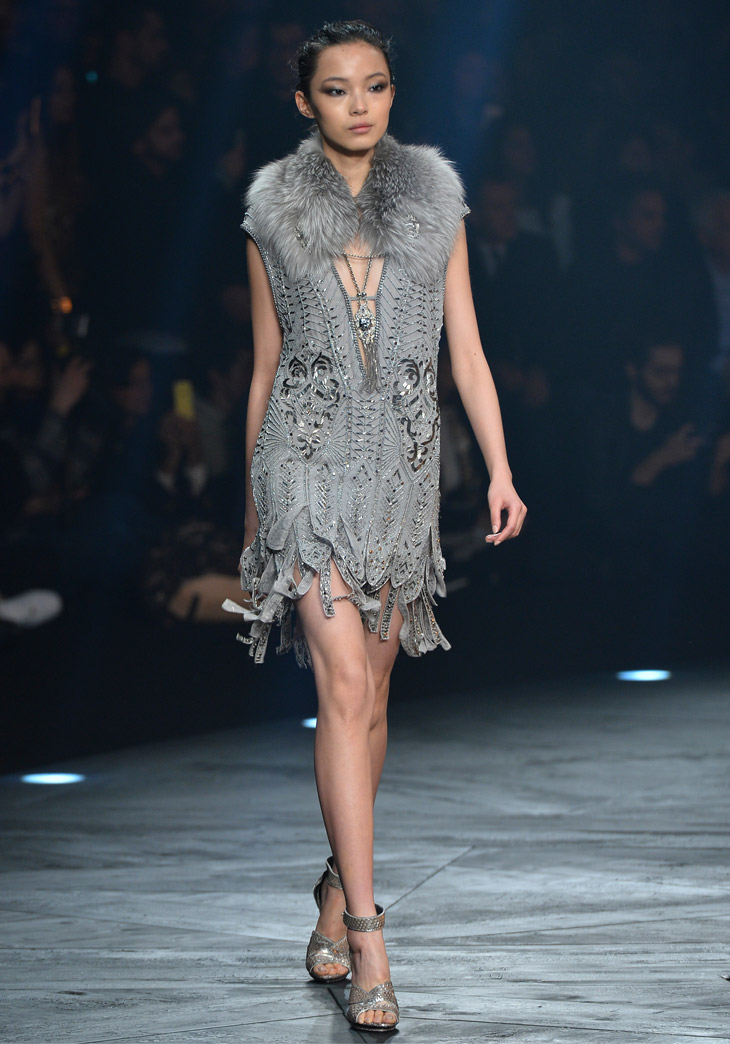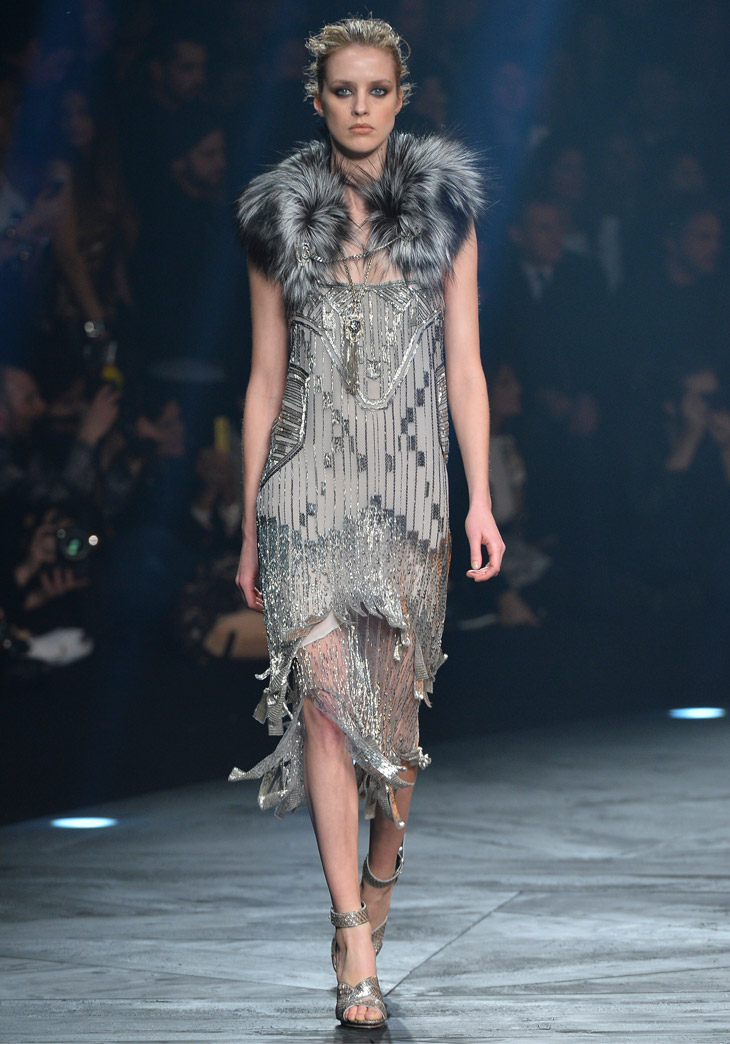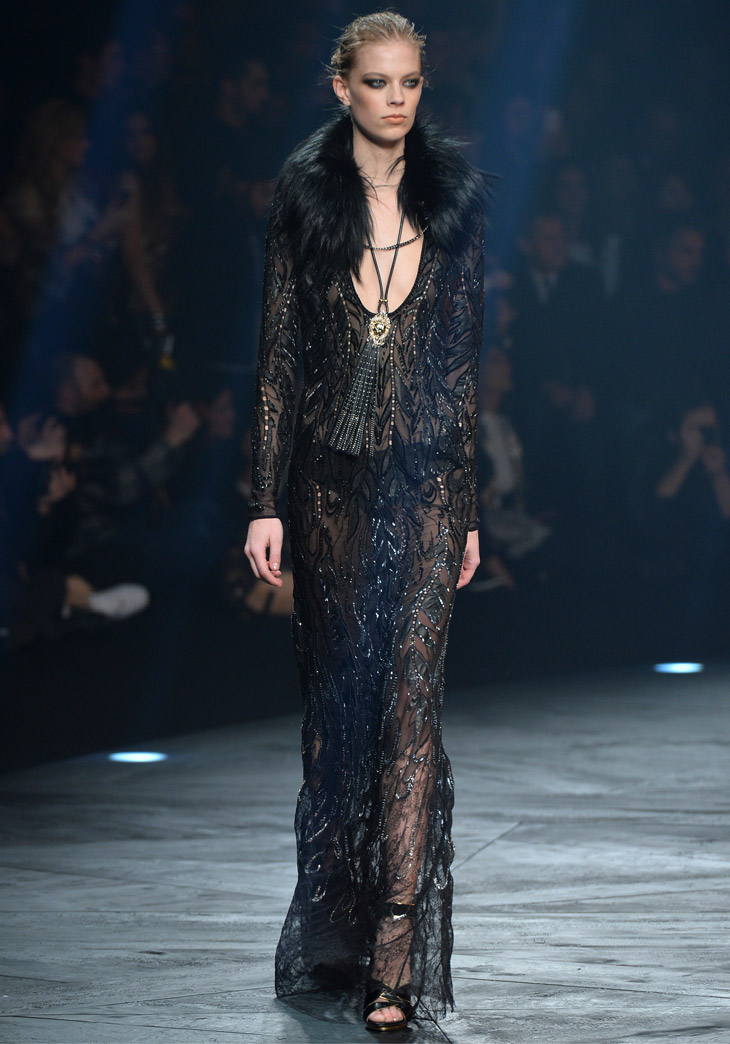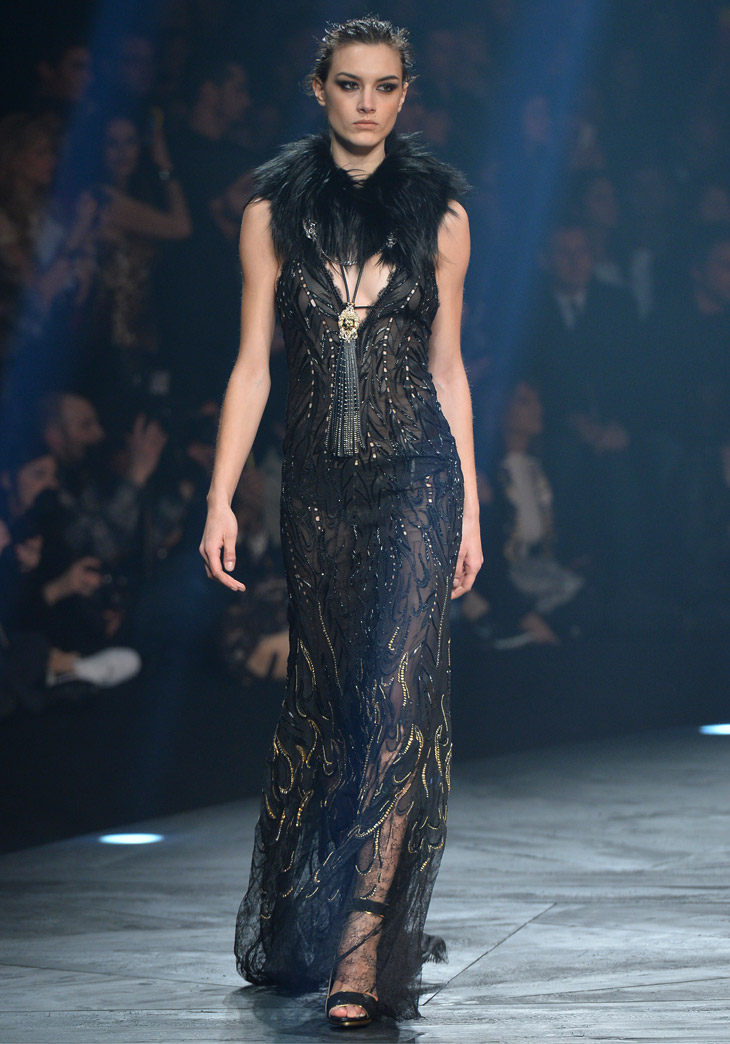 Models: Alana Zimmer, Anna Ewers, Ashleigh Good, Bette Franke, Binx Walton, Charlene Högger, Charlotte Lindvig, Chiharu Okunugi, Devon Windsor, Elisabeth Erm, Emma Champtaloup, Fei Fei Sun, Feng Qi Wen, Grace Mahary, Imaan Hammam, Irene Hiemstra, Irina Kravchenko, Joan Smalls, Joséphine Le Tutour, Josephine van Delden, Julia Frauche, Kasia Struss, Kate Grigoreva, Leila Nda, Lexi Boling, Linn Arvidsson, Magdalena Jasek, Maggie Jablonski, Maja Salamon, Malaika Firth, Manuela Frey, Mariana Santana, Marine Deleeuw, McKenna Bird, Mijo Mihaljcic, Muriel Beal, Nadja Bender, Nika Cole, Ola Rudnicka, Ondria Hardin, Ronja Furrer, Sabrina Ioffreda, Sasha Luss, Sophie Touchet, Sung Hee, Tilda Lindstam, Waleska Gorczevski, Xiao Wen Ju
Treat yourself at LUISAVIAROMA.COM and get a free gift!
Images courtesy of Roberto Cavalli