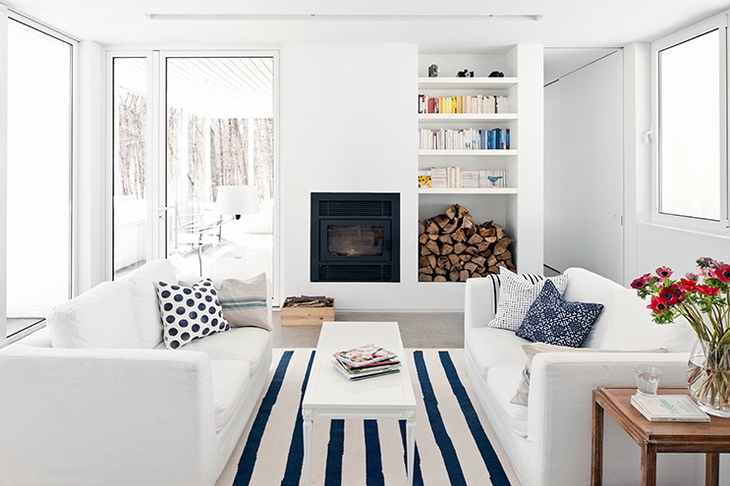 la SHED architecture design studio has created The Blue Hills house for a location in Morin-Heights, Quebec, Canada.
As per the occupants' and architect's wishes, the house has a dual relationship with its environment; from the outside, it is camouflaged in its setting and is as discreet as possible. From the inside, the house is completely open to its surroundings, and its occupants are met with scenery that is in constant evolution. In both cases, the house gives way to the wild grandeur of the Laurentians. The Blue Hills House, through its refinement and simplicity, allows for a harmonious coexistence between man and nature. By establishing a comfortable, relaxed and light environment, living in this home is akin to perpetual holiday. – la from SHED Architecture
There's more below:
Discover the complete project on our ARCHISCENE.net.