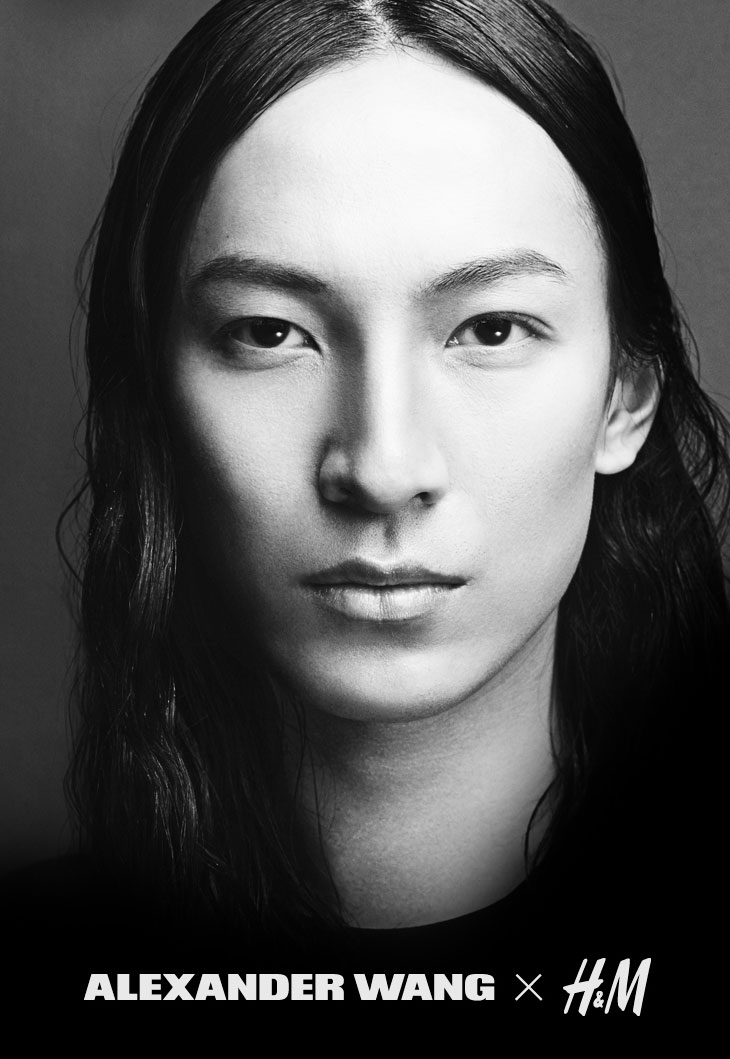 Caught by surprise or tired of guessing the fashion scene had no spoilers before H&M's announcement of their collaboration with American designer Alexander Wang. Known for his eponymous line as well as his takeover of the creative director spot at Balenciaga the designer already builds up anticipation for the coming line.
The collection will take good six months 'till it sees the light of day and hits the shelves of the clothing giant. It is set to debut in 250 H&M stores around the globe, while the launch date is scheduled for November 6 in 2014.
"I am honored to be a part of H&M's designer collaborations. The work with their team is an exciting, fun process. They are very open to push boundaries and to set a platform for creativity. This will be a great way for a wider audience to experience elements of the Alexander Wang brand and lifestyle."– from Alexander Wang
Alexander's unique take on American sportswear goes hand in hand with H&M's contemporary direction and constant exploration of new trents. "Alexander Wang is one of the most important voices in fashion today. He understands exactly what people want to wear and does it with an energy and passion that's infectious. It feels incredible to be collaborating with him this year" from Margareta van den Bosch, H&M's creative advisor.
The designer is to create both men's and women's collection, it is yet unclear if Wang will deliver unseen designs or as in some of the previous H&M designer collaborations the garments will reflect on his iconic pieces.