From classic rock American designer John Varvatos ventures into opera. Yet the rock essence is indeed alive, Varvatos vas inspired for the collection by the famed A Night At The Opera but non other than Queen. The designer in his own sentiment brings evening-wear into daytime and vice versa. Seems simply as the suit jacket becomes the must have of the season. The same is indeed light, and often worn only with a silver scarf.
"I wanted to take formal ideas inspired by evening pieces ans approach them with casual attitude for the day time, exploring a new idea of youthful and sexy elegance. I mixed classic sensibility and a loose, romantic attitude. The image is elegant, while at the samw time romantic. The result is young and energetic new way of dressing during the day, drawn from the formality of evening-wear." – said designer John Varvatos
The eponymous line of the celebrated american designer has showcased in Milan a rich palette of sophisticated and often shaded white transitioning into subtle summer toned grays.
The new designs were shown on the first day of Milan Fashion Week. Discover below our favorite looks from the spring summer 2015 collection photographed by our fashion week photographer Maud Maillard.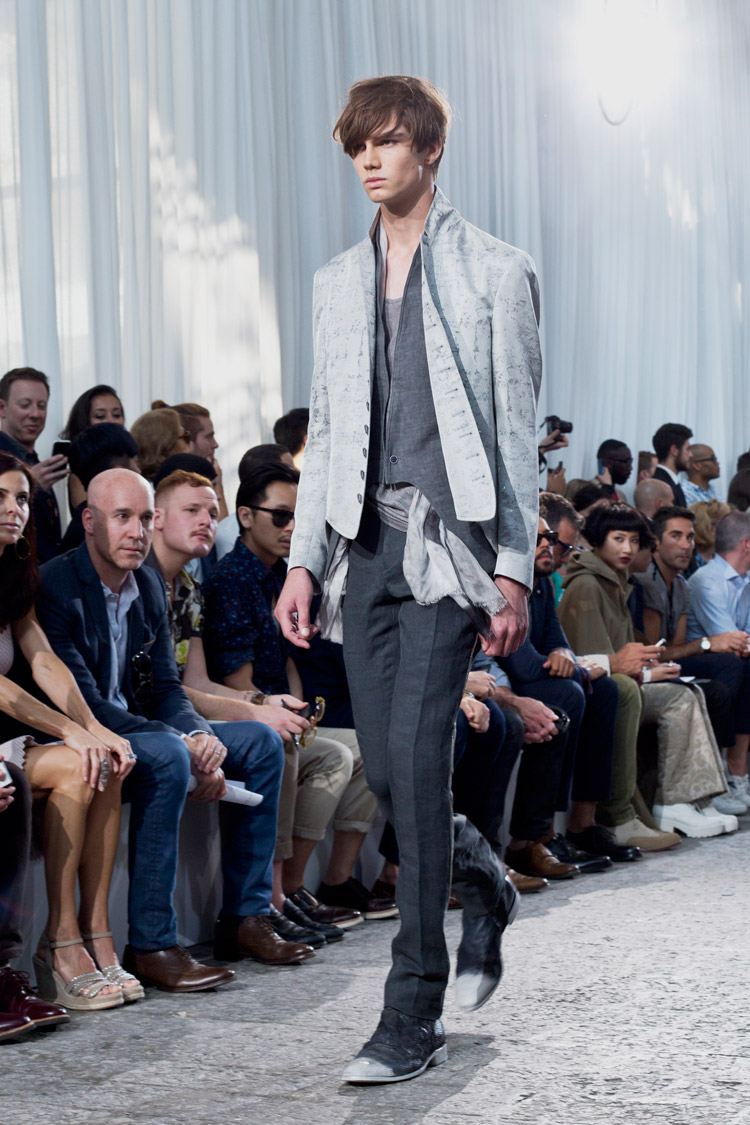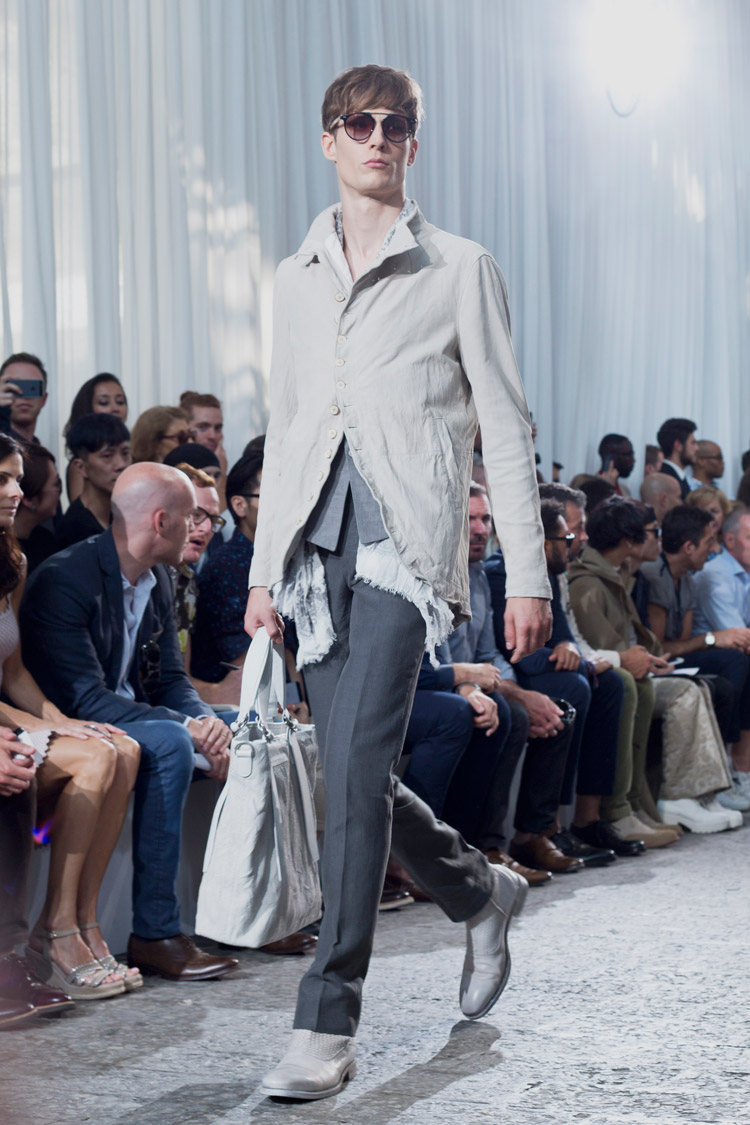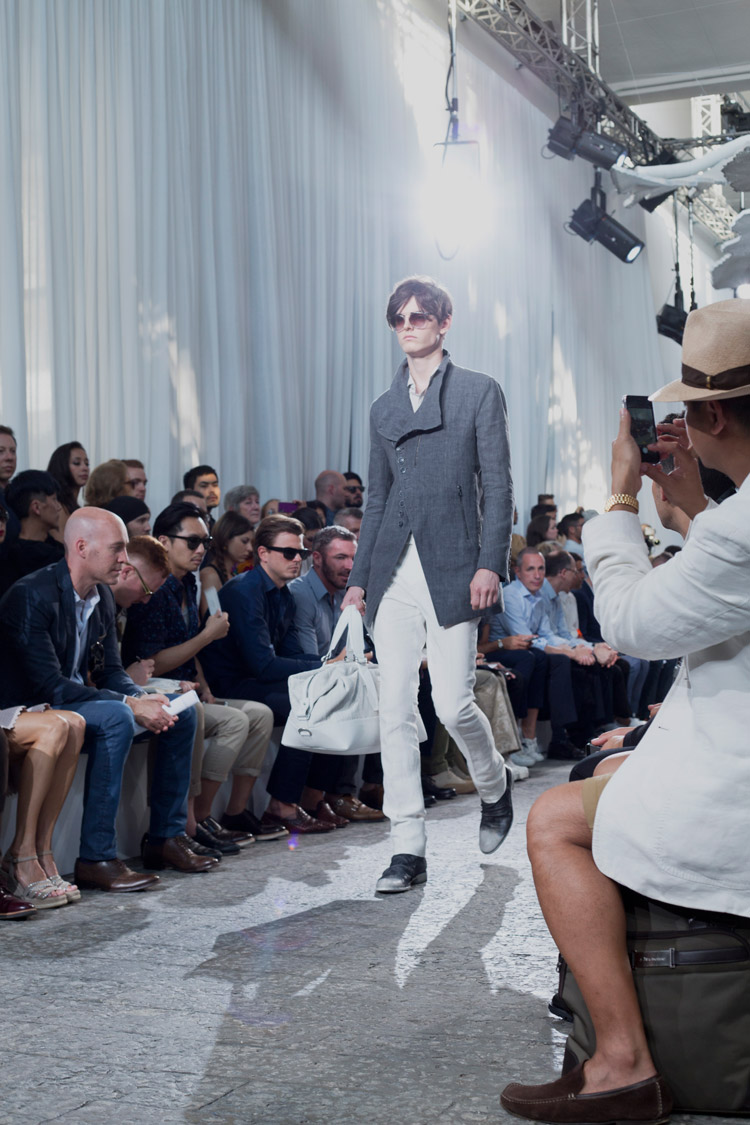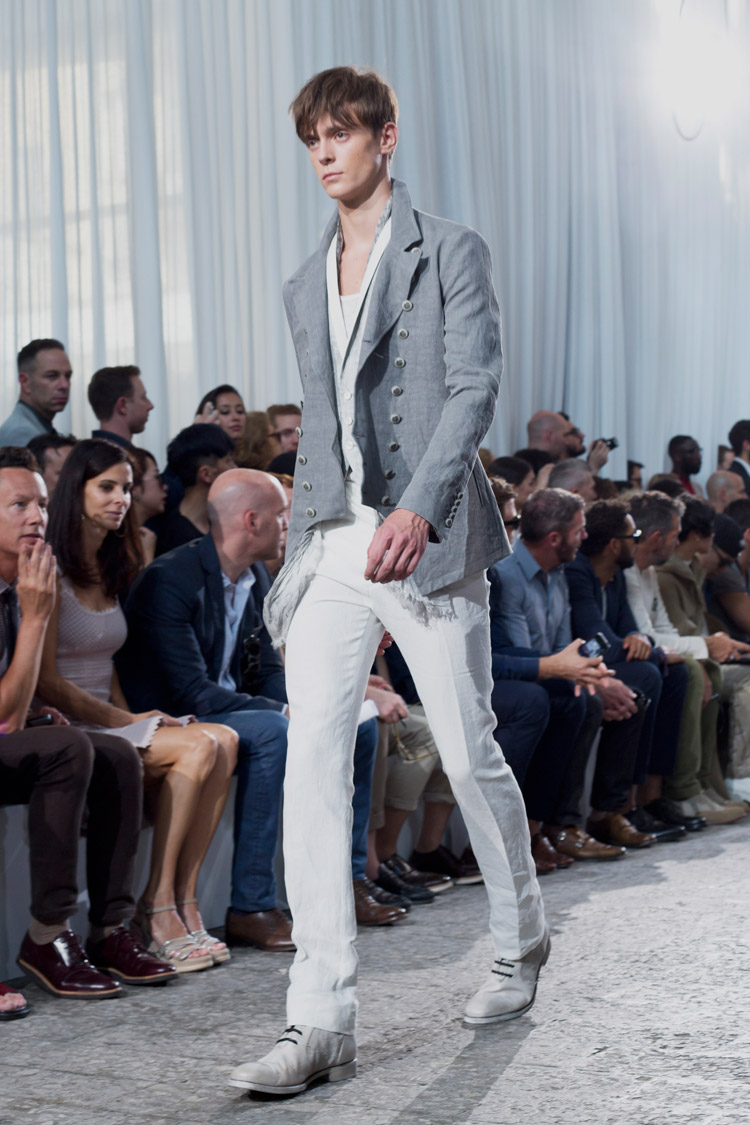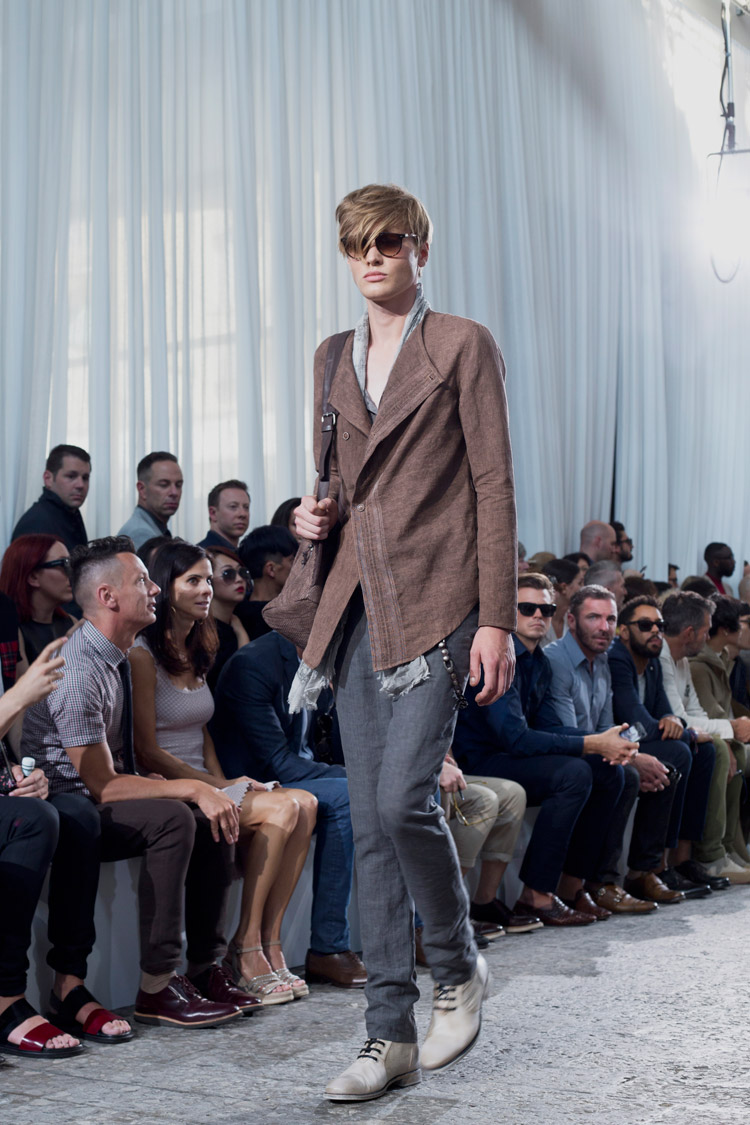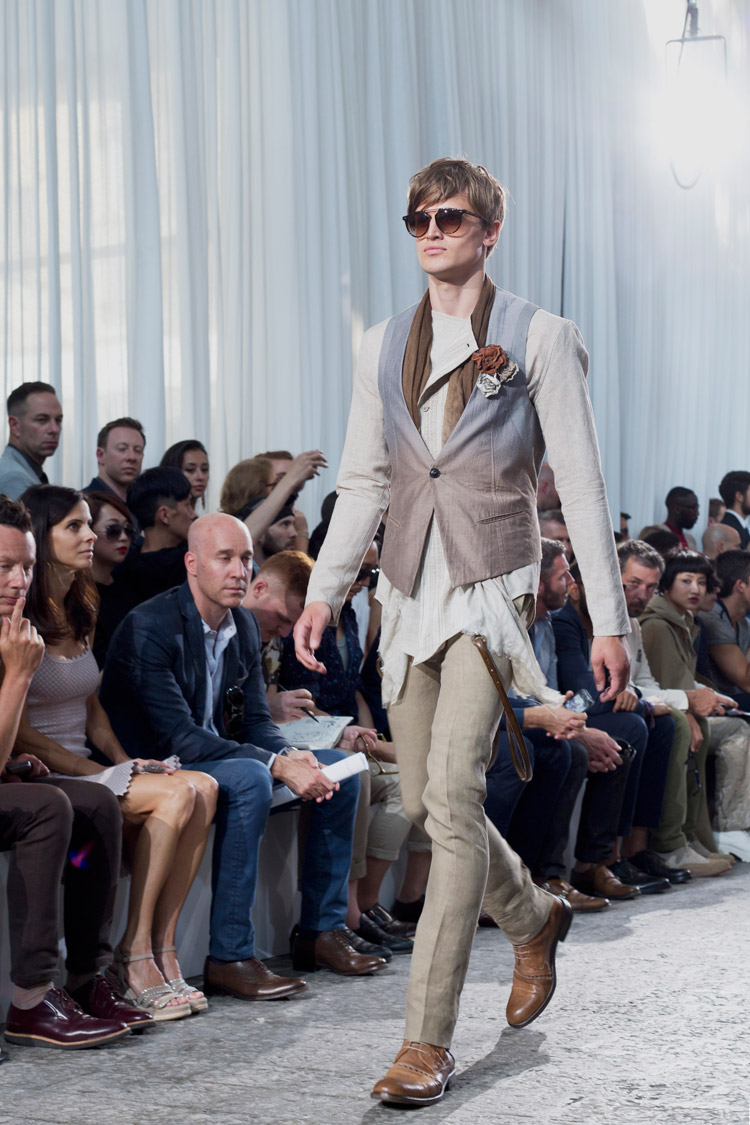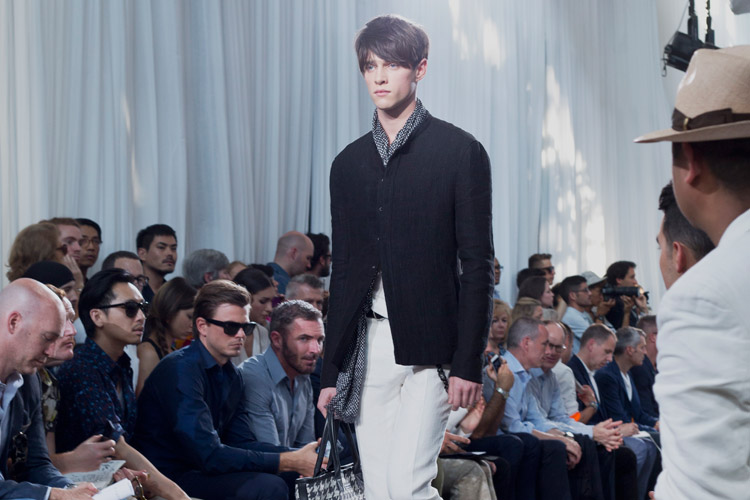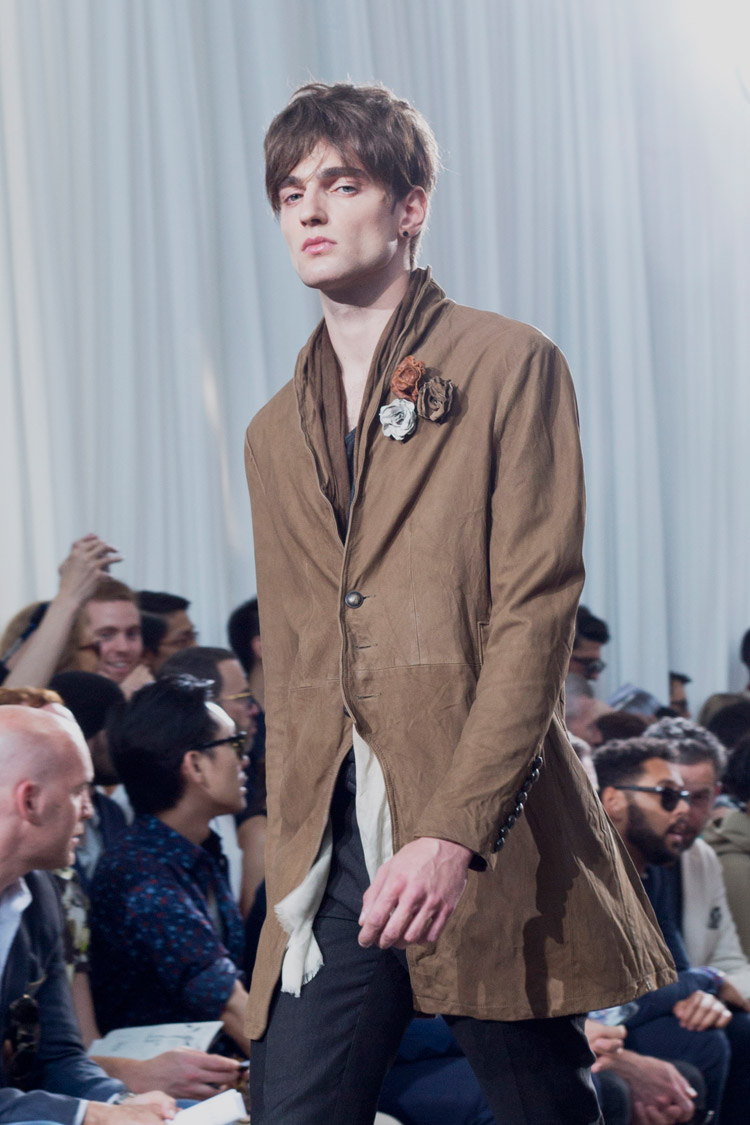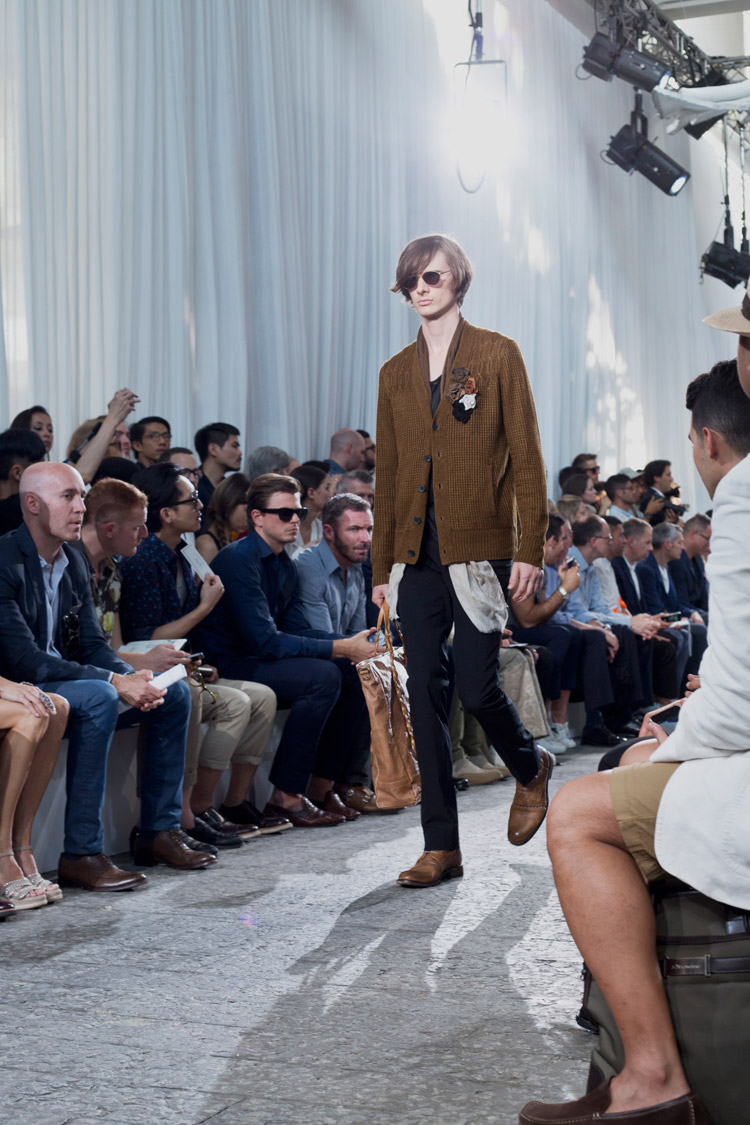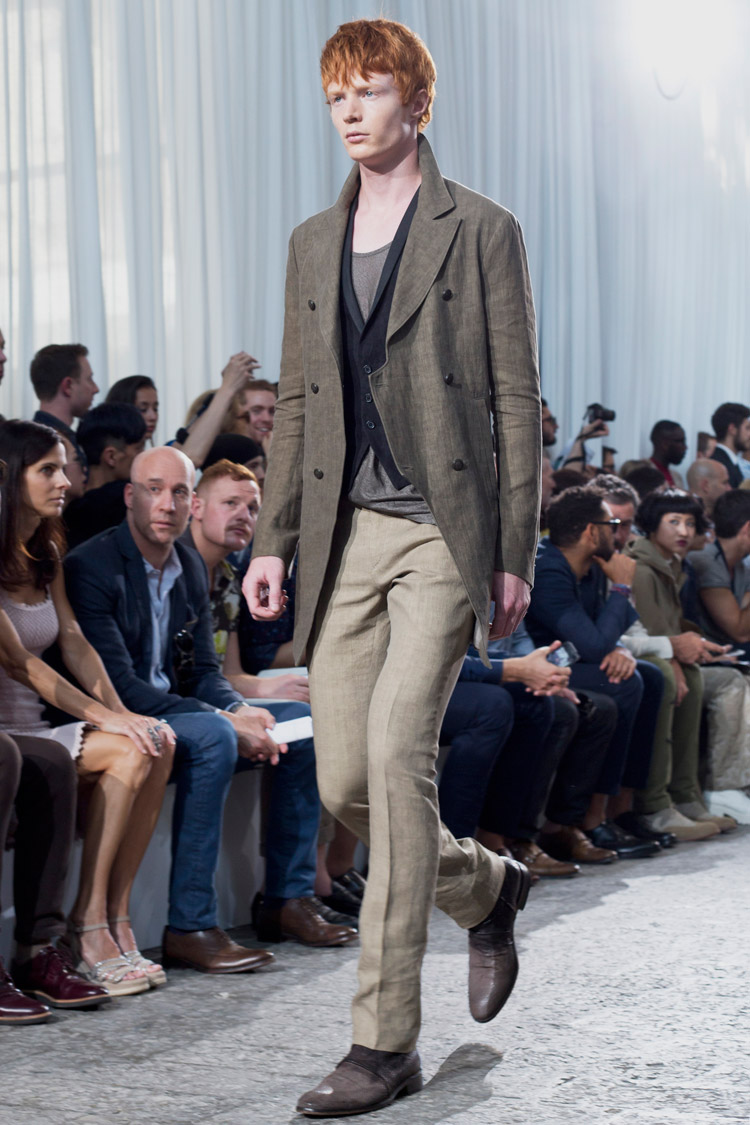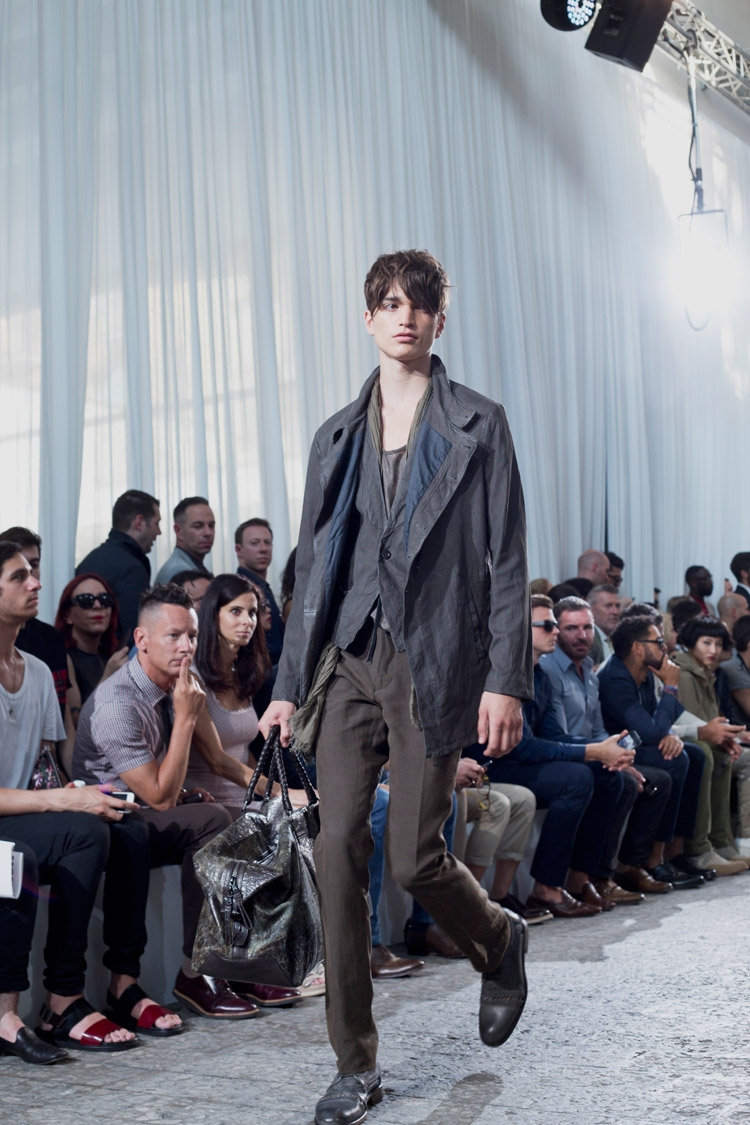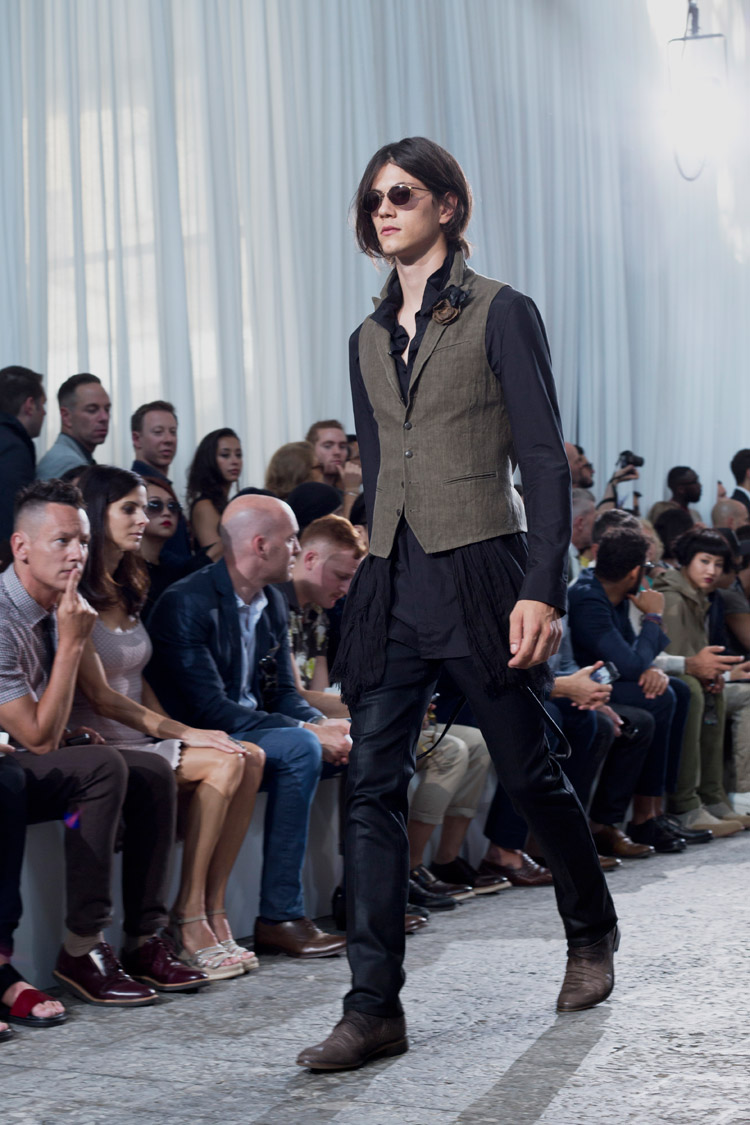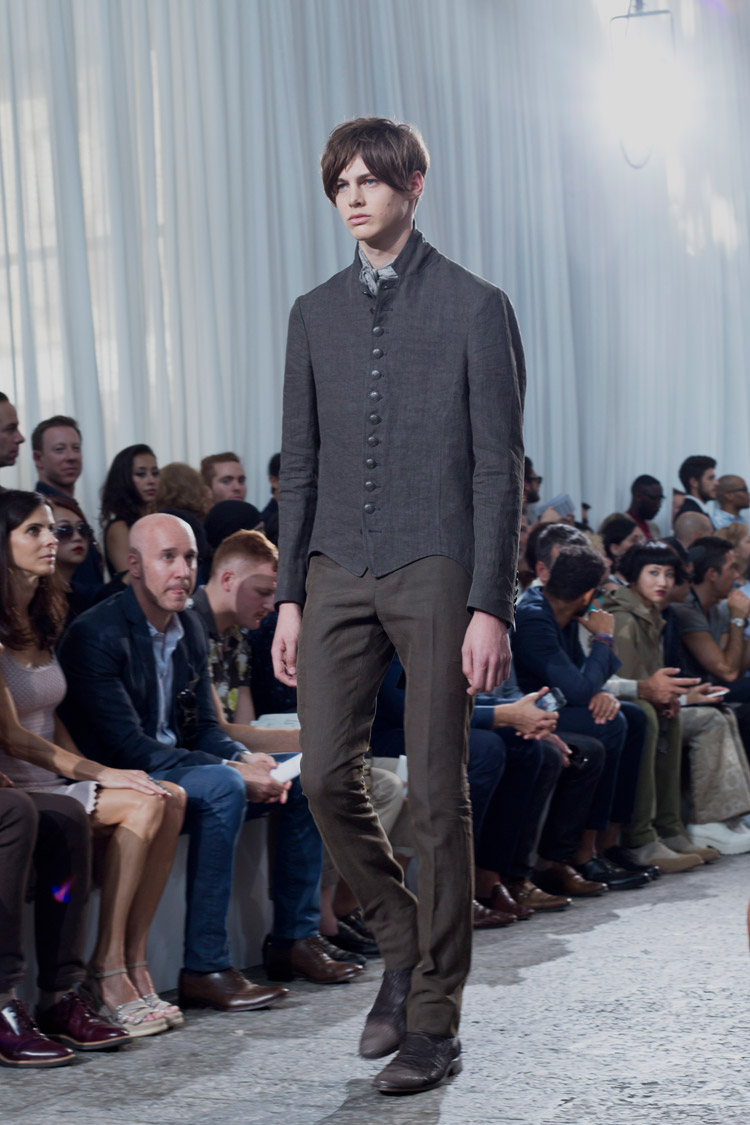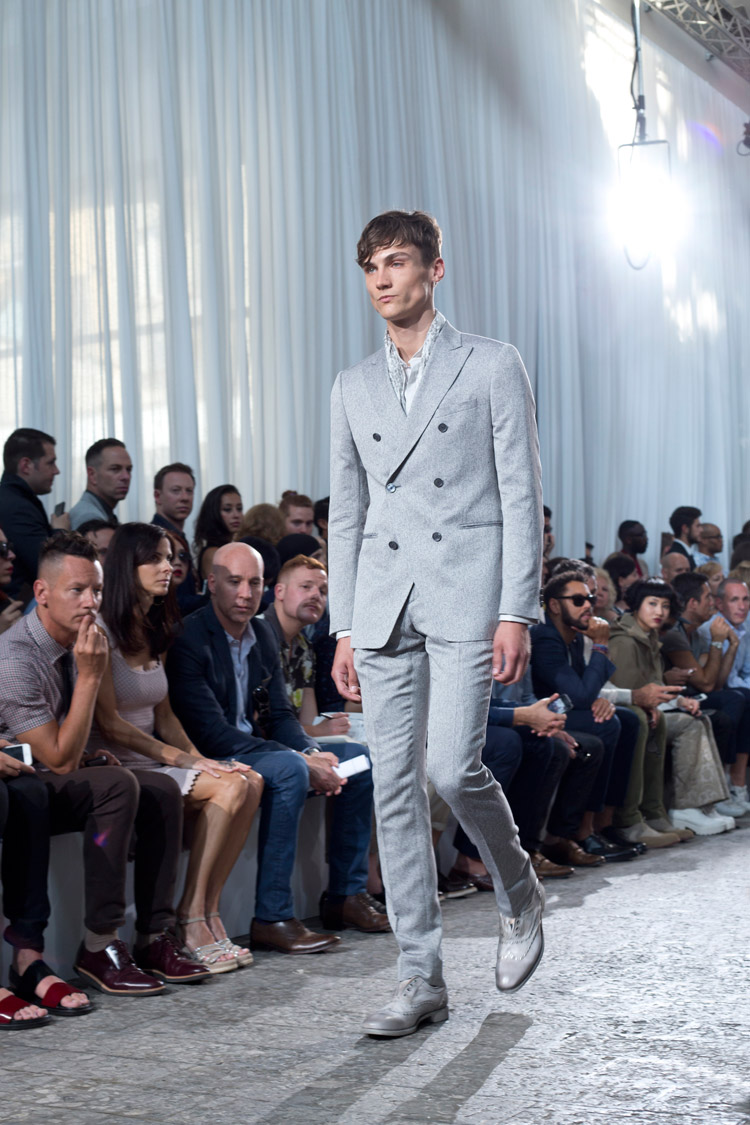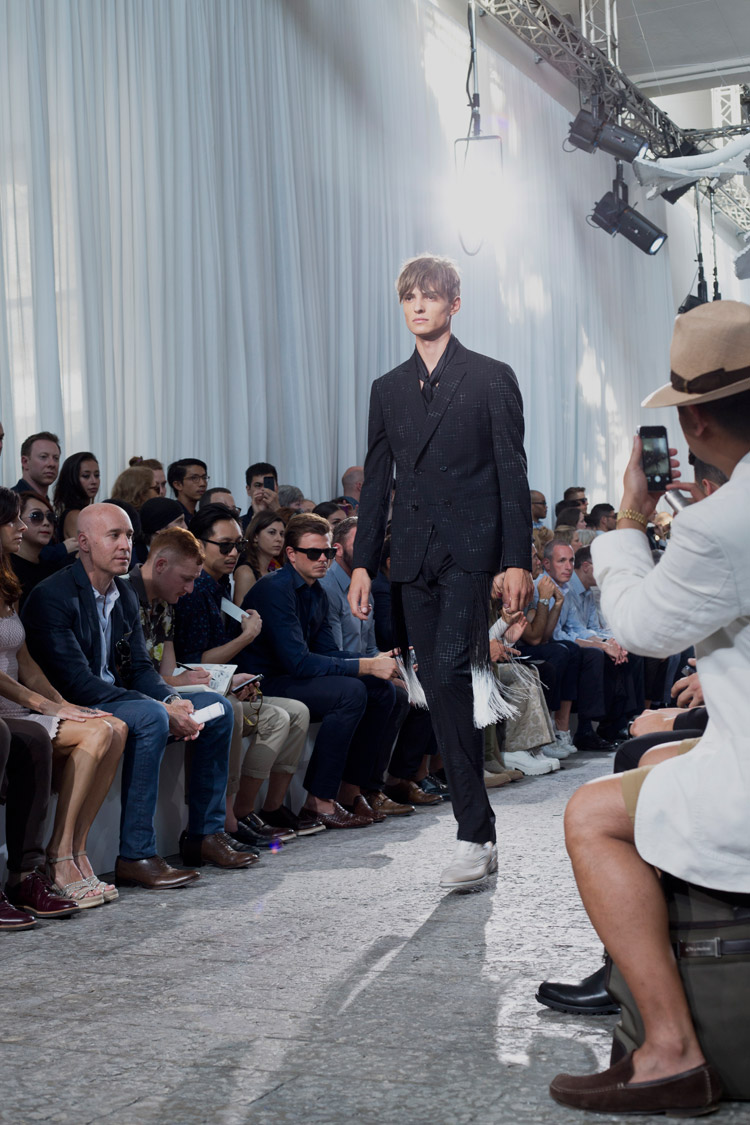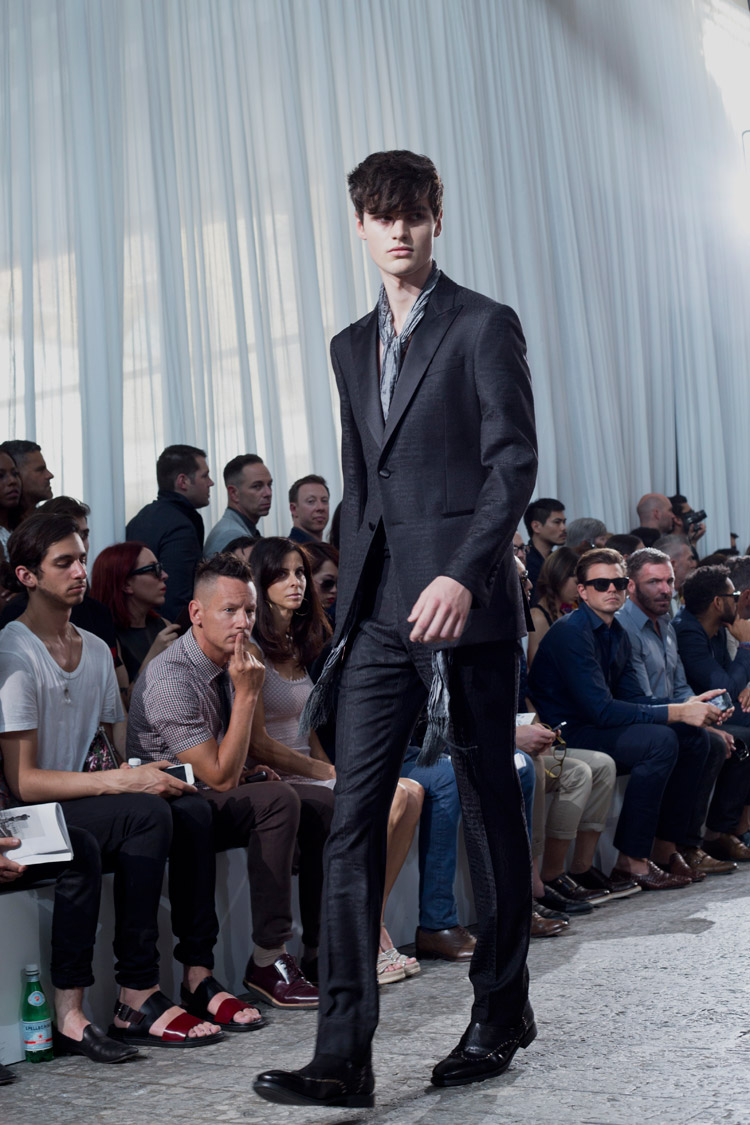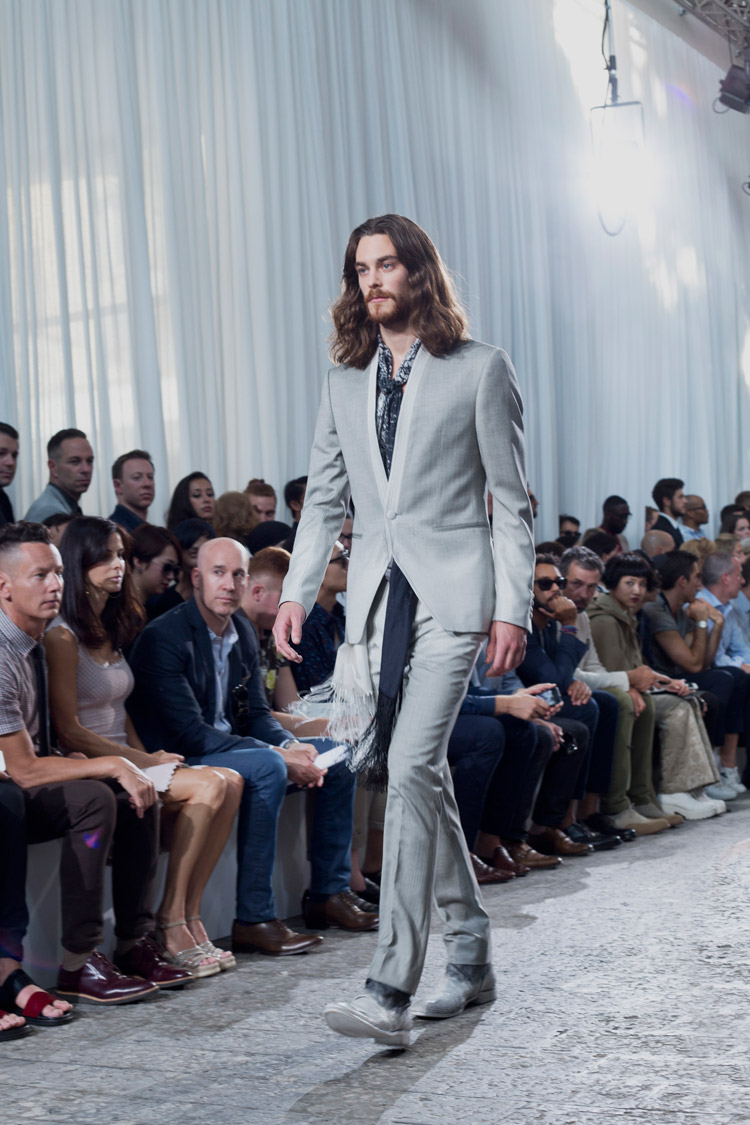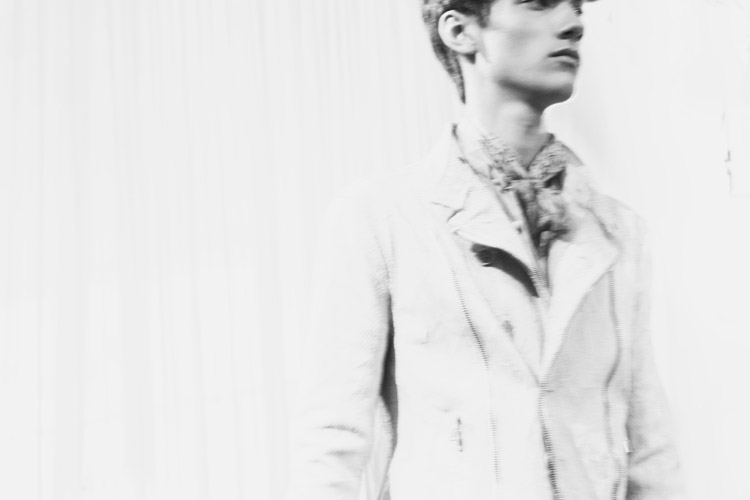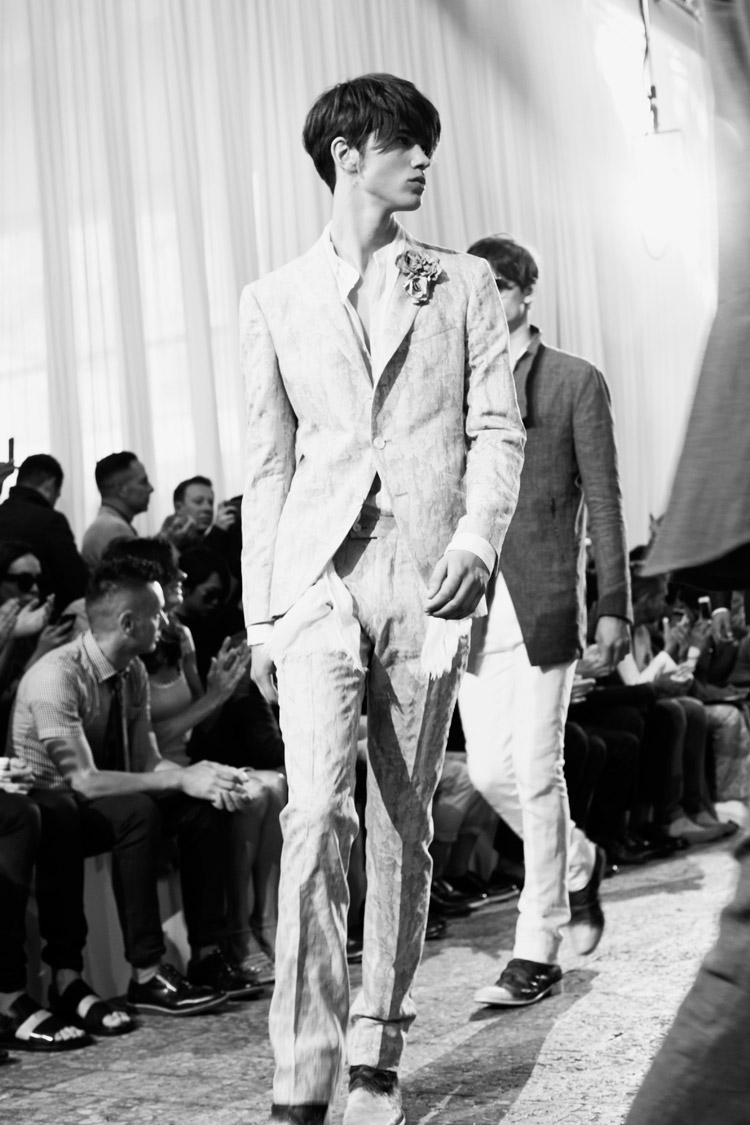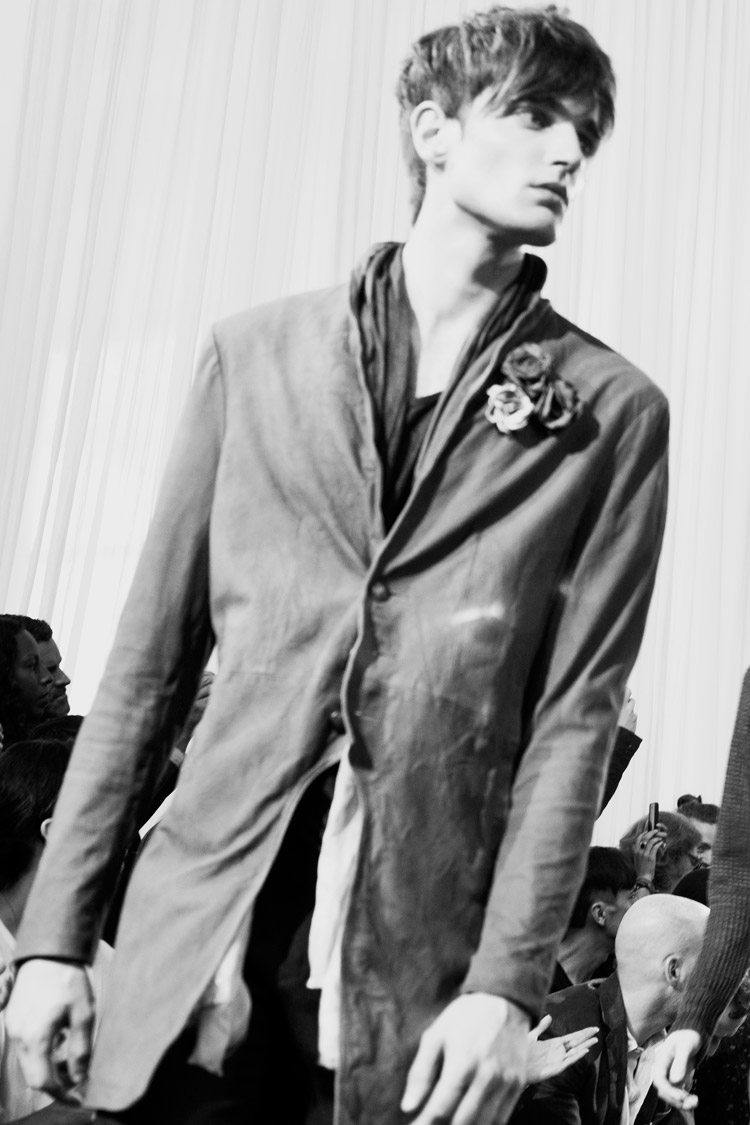 Models: Alexander Ferrario, Angus Low, Ben Bengtsson, Ben Lark, Bruno Novodvorski, Charles Markham, Charlie Adshead, Darwin Gray, Elvis Jankus, Felix Gesnouin, Fernando Cabral, Frans Hagson, Guerrino Santulliana, Gustaaf Wassink, Janis Vilumovs, Jonas Kesseler, Jordan Sorbom, Jozef Gjura, Ludwig, Luke Powell, Mads Lynge, Marius Survilla, Nick Lagerburg, Nicolas Hau, Robert Laby, Sam Alexander, Sam Steele, Serge Rigvava, Simone Nobili, Stefan Knezevic, Wyatt Kyle
All Photos © Maud Maillard