Missoni enlists supermodel Joan Smalls for their Fall Winter 2014.15 advertising campaign lensed by Dutch photographer and artist Viviane Sassen with styling from Vanessa Reid.
Fashion forms the foreground of the campaign, which is staged against the backdrop of an archaeological site and features abstract, geometric silhouettes of robotic "alter egos" which interact with Smalls and Barnhill. The campaign successfully juxtaposes the past and future, art and science fiction and creates a pictoral futurama, an ironic and surreal collage which seeks to evoke the palette, cuts, textures, patters and geometric patchworks of the collection. Cut-outs of forms and colors expand and exalt the identity of the Missoni woman, transforming her into the adventurous character from a sci-fi cartoon or a Futurist figure in the style of Balla or Depero. This multifaceted model of femininity and elegance, simultaneously sinuous and angular, daring and ironic, is both real and dream-like. – from MISSONI
Angela Missoni has invited the renowned design Studio M/M Paris to once again work on the art direction of their campaign, the inspiration turned into a daydream in the year 2970.
Discover a charming behind the scenes video and more of the campaign below: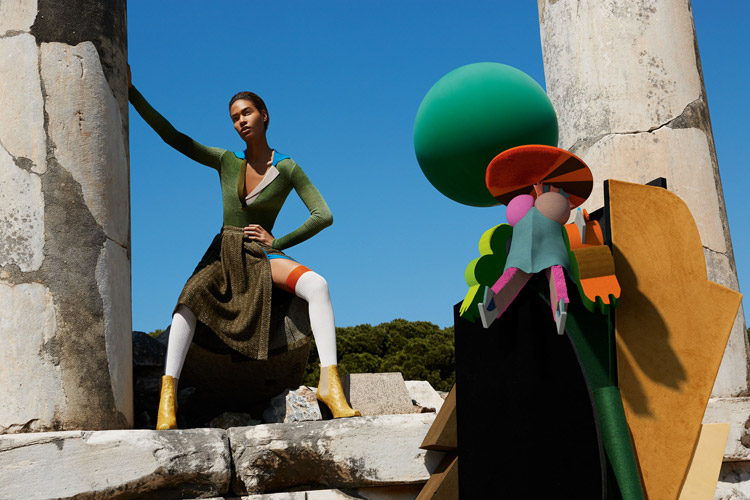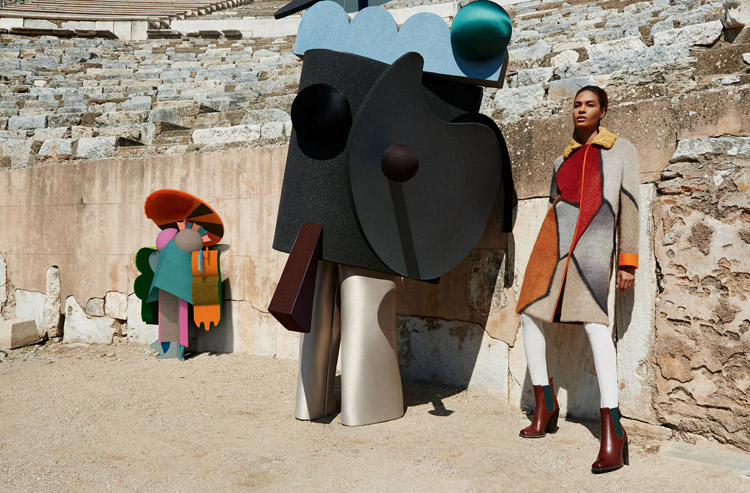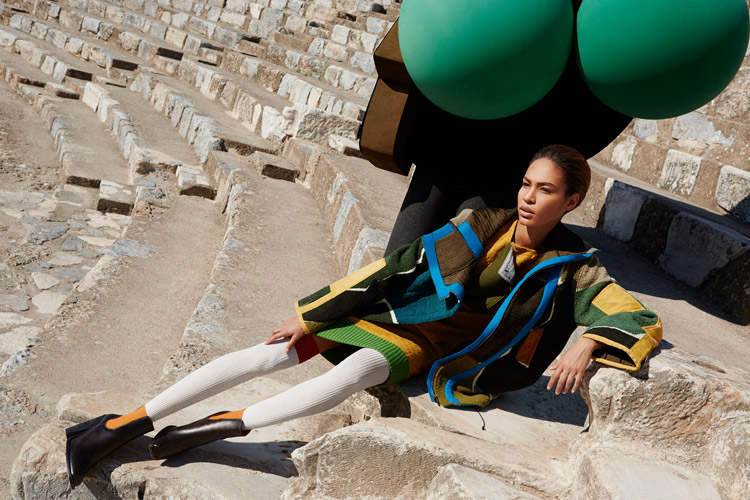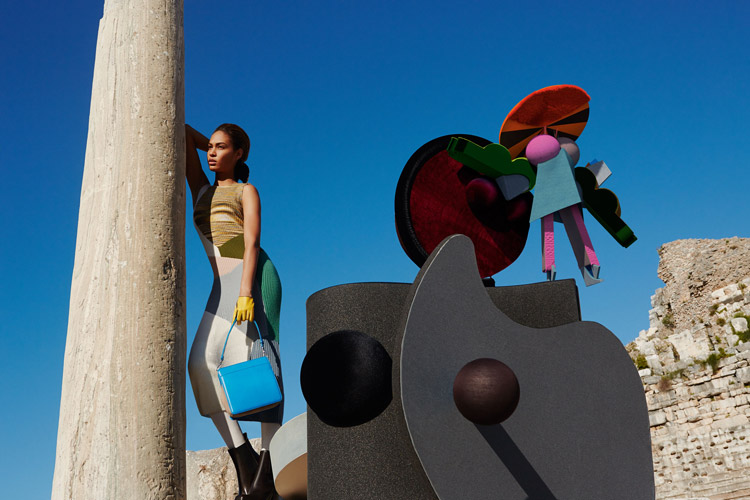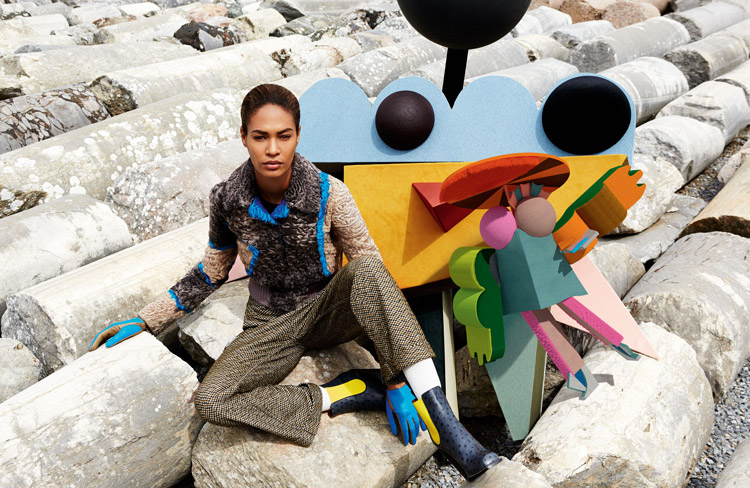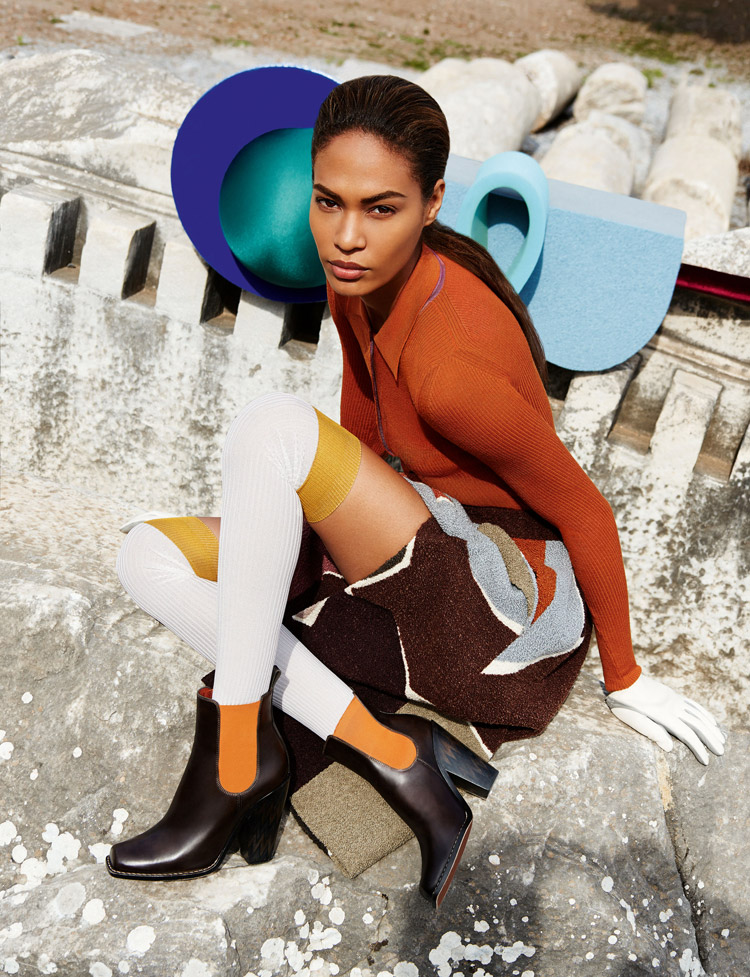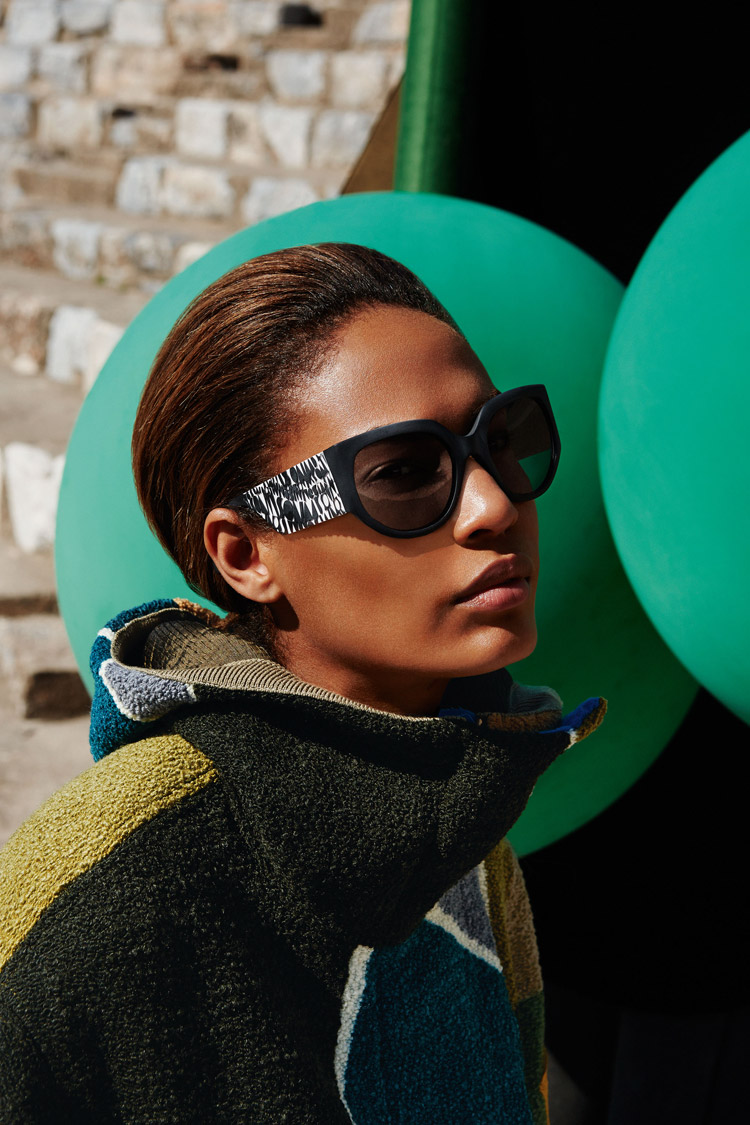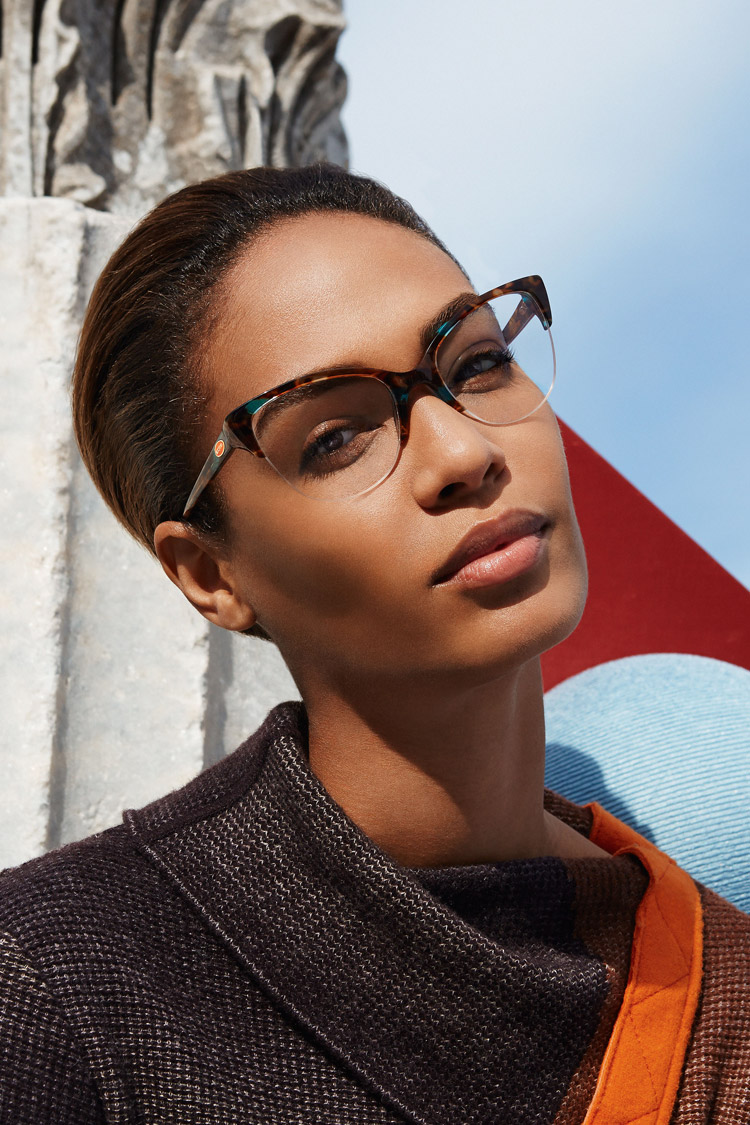 Web: www.missoni.com