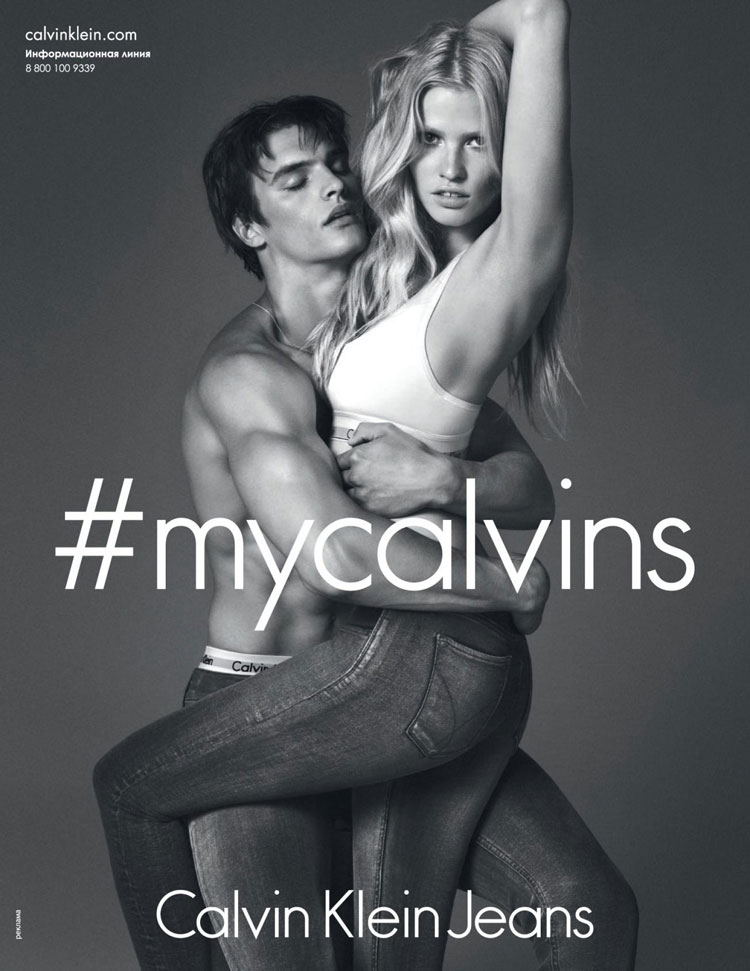 Lara Stone and Matthew Terry starring in the new #mycalvins by Calvin Klein Jeans print and video campaign captured by Mert & Marcus. Lara is represented by IMG Models worldwide, while Matthew's career is under the care of Ford Models.
Hair styling for the session courtesy of hair stylist Paul Hanlon and makeup by makeup artist Mark Carrasquillo.
THERE's MORE OF MATT TERRY ON OUR MALE MODEL SCENE.
See the full campaign bellow and an extract from an interesting Lara Stone interview:
Was modelling a childhood ambition for you?
No, definitely not. It wasn't on my radar at all. I remember looking at all those amazing photos of Kate Moss but at first I didn't realise it was an actual job. I came from a standard family – my mum was a stay-at-home mum and my dad worked. So you think that's what your life is going to be; meet a nice man, get married and have some babies. I know when I was younger I wanted to do tonnes of different jobs. I used to come up with these crazy jobs to try and provoke my parents but they said you can be anything you want. So I was like, "I want to be a garbage man" and they were like "That's OK we'll still love you!" And I was like "I want to be…" maybe not quite a hooker… I don't know something outrageous and they were like "that's OK!"
Growing up, were you treated differently because of your beauty?
I think it was the other way round. People found me ugly and weird looking. All those years of that whole insecurity thing just makes you feel horrible then really slowly you start to think if they can make me look nice in the picture then it's not that bad.
Were you encouraged to change your looks to fit into the modelling world?
People were like, "Oh maybe we can change your teeth" and I thought that was going a bit far. You have to be really strong in this job and realise that you are your own boss and if someone tells you to do something, you don't have to do it. I really like my teeth.
FIND MORE OF LARA's INTERVIEW ON STYLIST.co.uk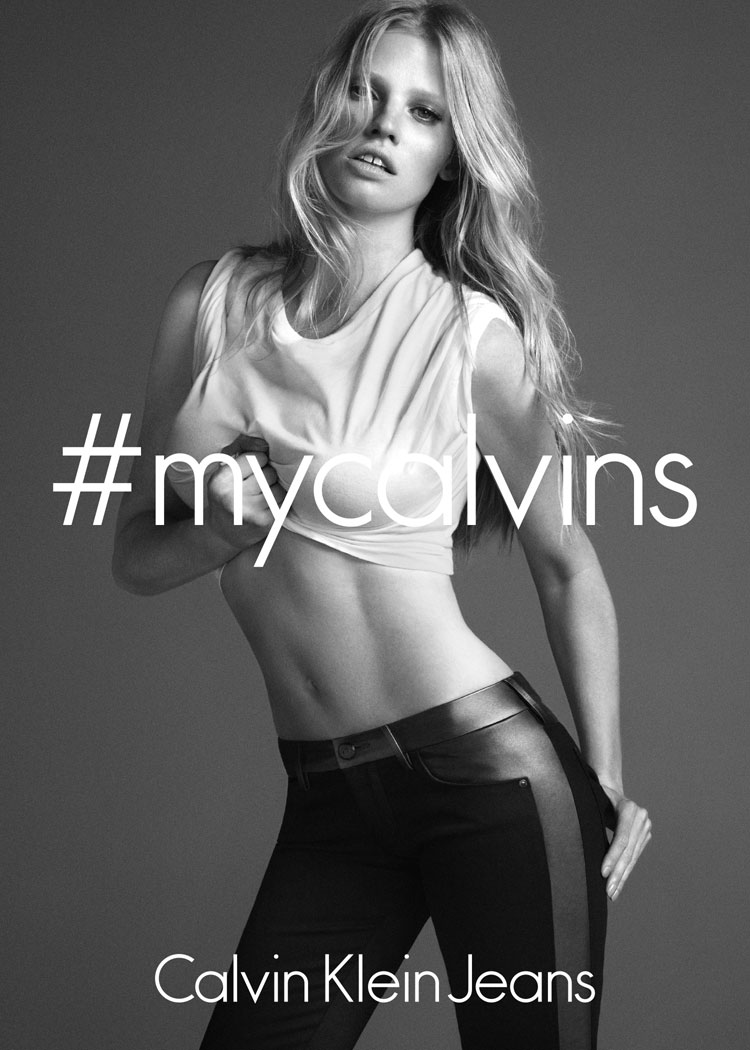 For more log on to ck.com