Italian designer Roberto Cavalli presents his eponymous spring summer 2015 womenswear collection during the ongoing Milano Fashion Week.
The hectic pace of the city evaporates into a salty ocean breeze as boats anchored at the dock inspire dreams of travel to distant places. The warmth of the sun and the power of color become intoxicating as the summer turns into an elegant adventure where comfort and lightness are synonymous of style. The captivating Roberto Cavalli women flow onto the deck, encountering summertime and the desire for a carefree escape: for S/S 2015 the Florentine designer creates a collection in which shades of fire orange, cerulean blue, racing green and saffron yellow become the mirror of the summer. Sensuality as a light breeze that moves across the silhouette of psychedelic floral prints on silk georgette; ribbons flutter lightly on the long dresses. Bands of striped multicolored jacquard and tulle give volume and weight to the pleated dresses, while the transparencies of white and pastel embroidered tulle express the carefree spirit of the season. Leather makes an entrance in high-gloss crocodile, reappears in polished python, and takes a turn as laminated quicksilver – techniques also applied to shoes and handbags. – from Roberto Cavalli
FIND MORE SPRING SUMMER 2015 WOMENS COLLECTIONS.
Discover more than forty new looks sent down the Milanese runway.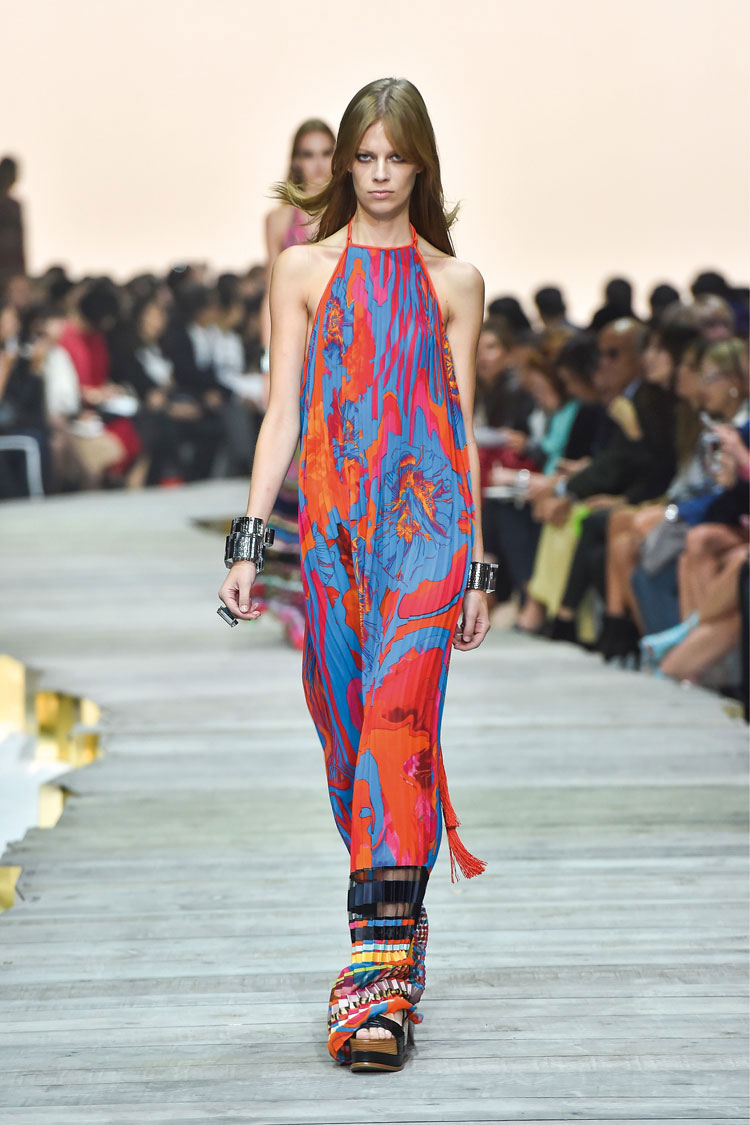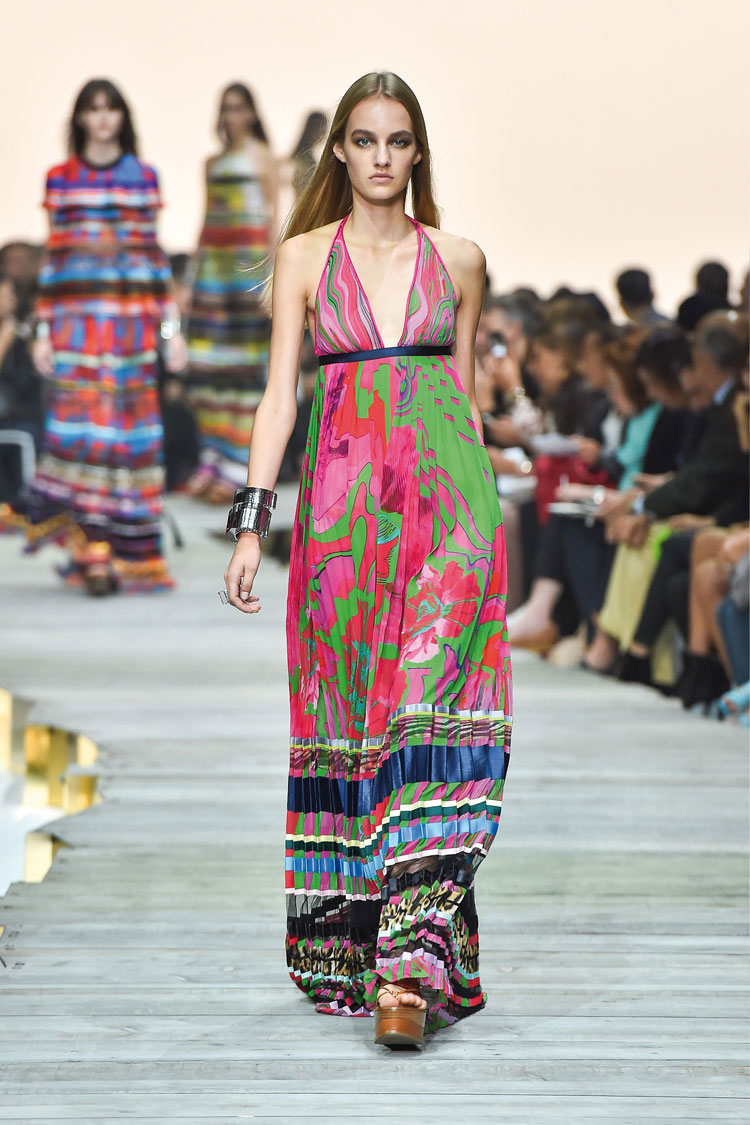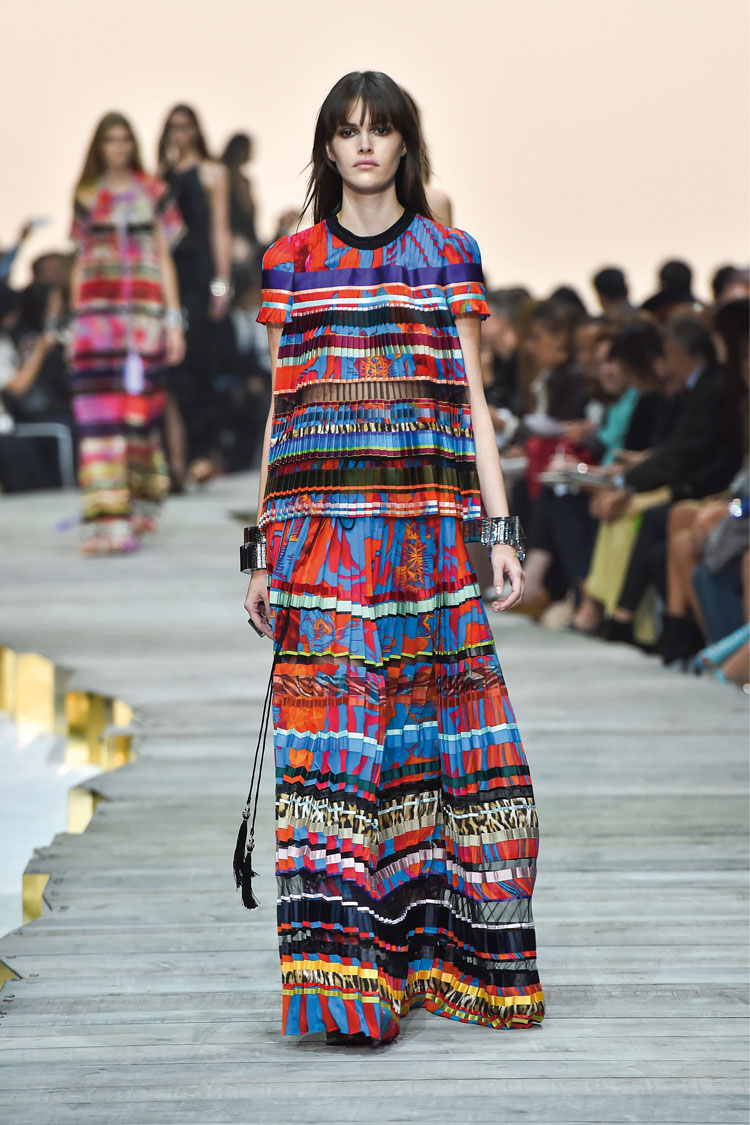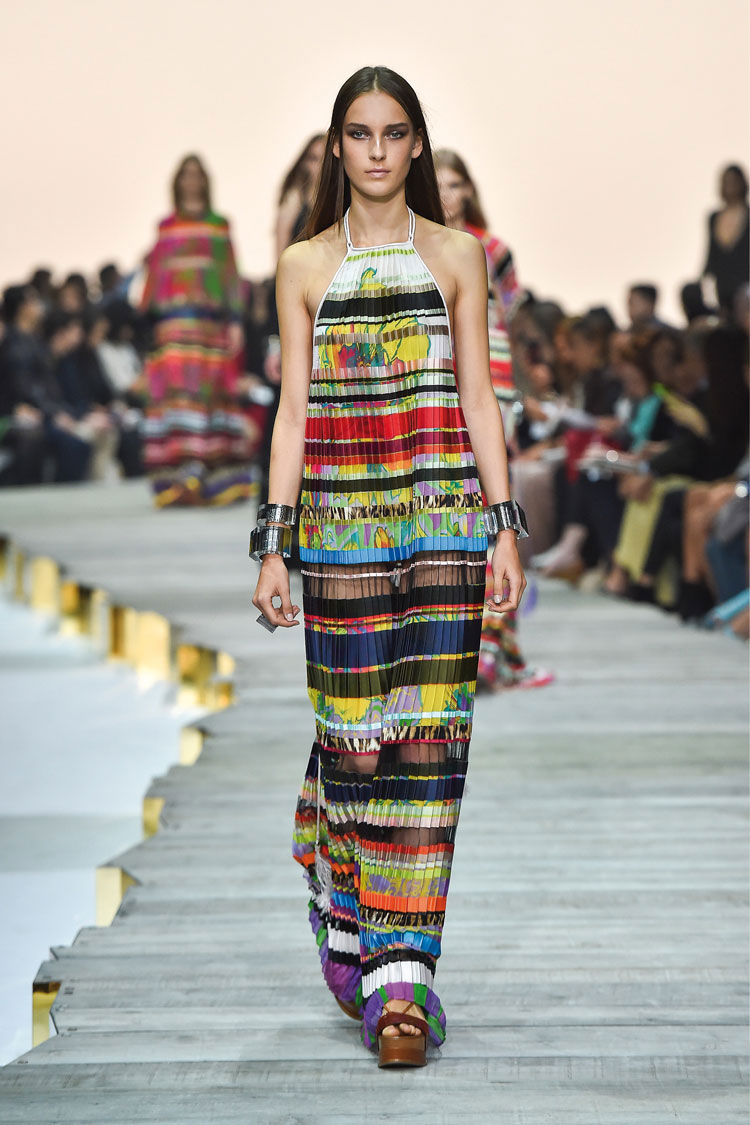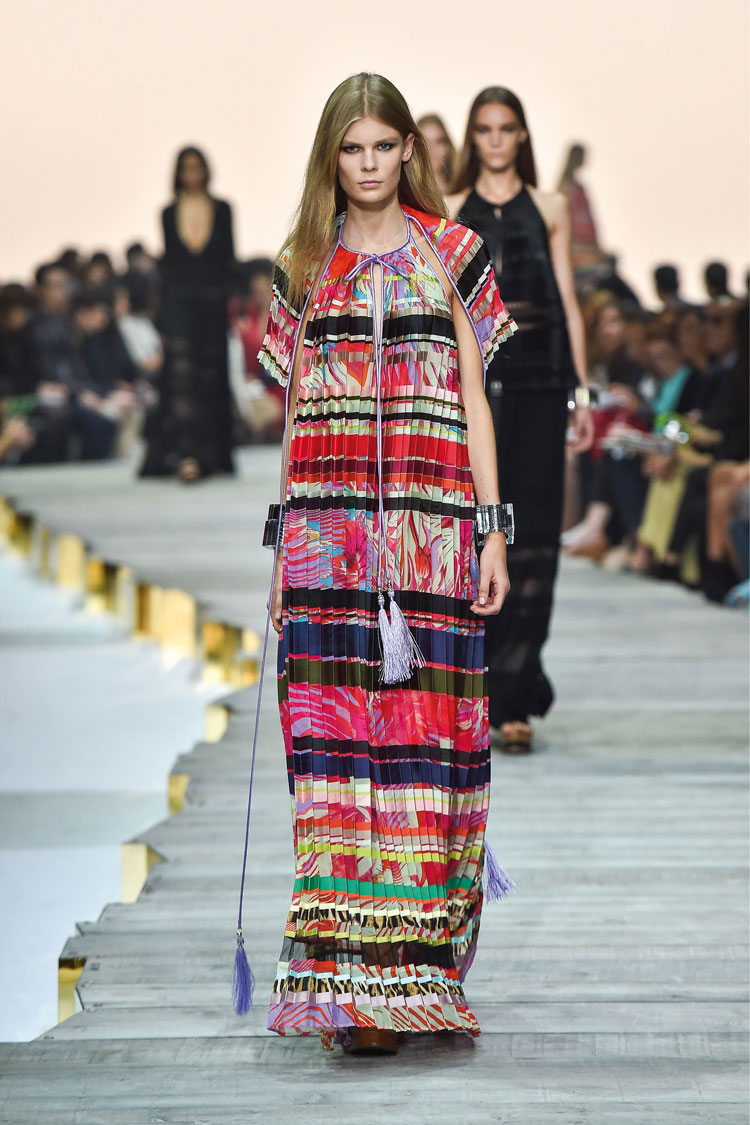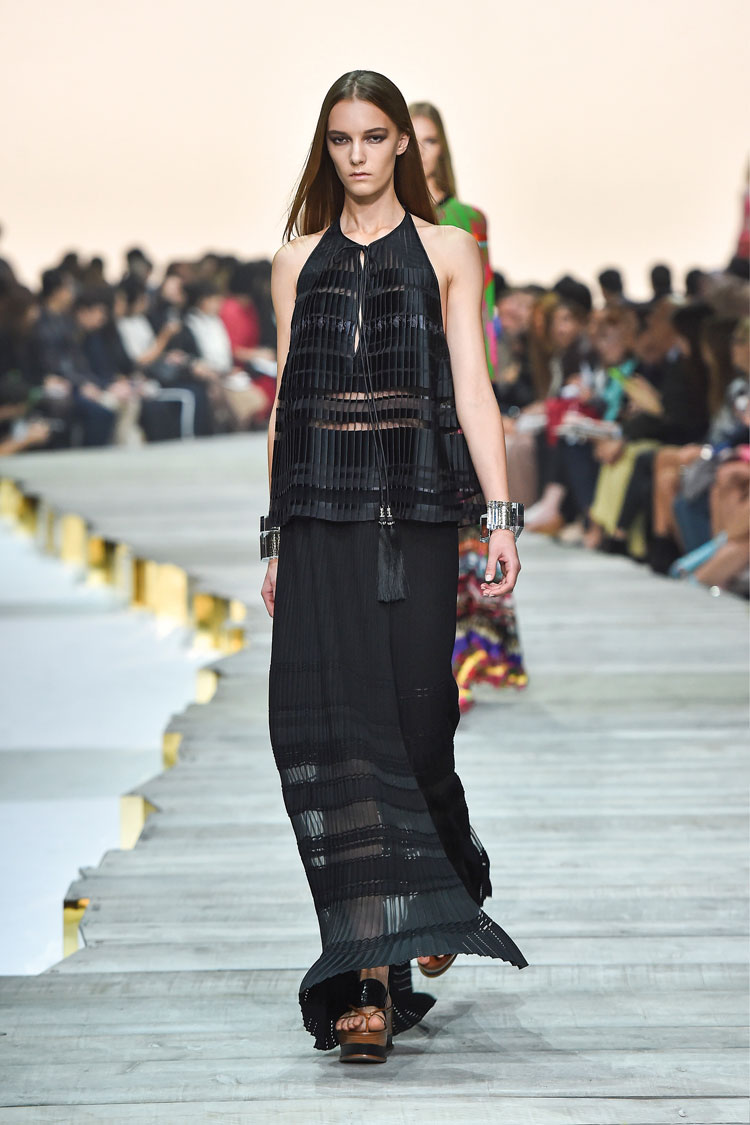 Images courtesy of Roberto Cavalli