ASSOCIATION Autumn Winter 2014.15 by Anna Dudzinska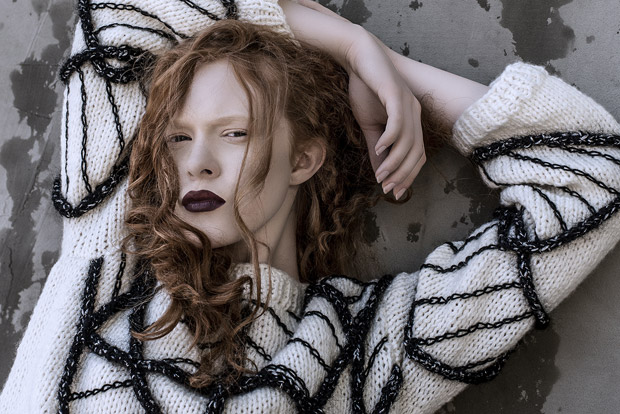 Fashion designer Anna Dudzinska shares with us  her latest Autumn Winter 2014.15 campaign for the collection named ASSOCIATION featuring the gorgeous Natalia at AMQ Models photographed by Malgorzata Popinigis. Hair and makeup by Magda Szarzyńska.
ASSOCIATION is the latest collection of fashion designer Anna Dudzińska. The main inspiration is personal fascination of mother nature including breathtaking landscapes and its particular elements such as stones, leaves, plants etc. But a close attention is paid to remote and barely located uninhabited places somewhere in the world, where the real nature miracles can be found.
The most characteristic collection elements are hand knitted jumpers, coats and accessories, which decidedly are different than conventional knitwear. Experimenting with material, designer wants to disenchant the traditional perception of knitwear and create completely new, sculptural forms. In combination with shiny textiles the avant-garde and modern collection has been created. – Press Release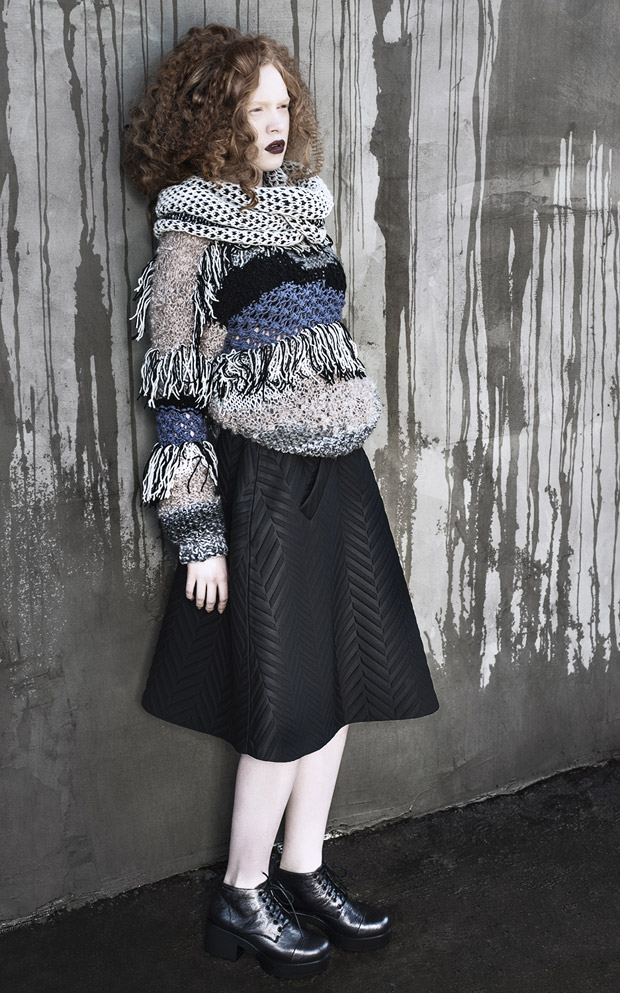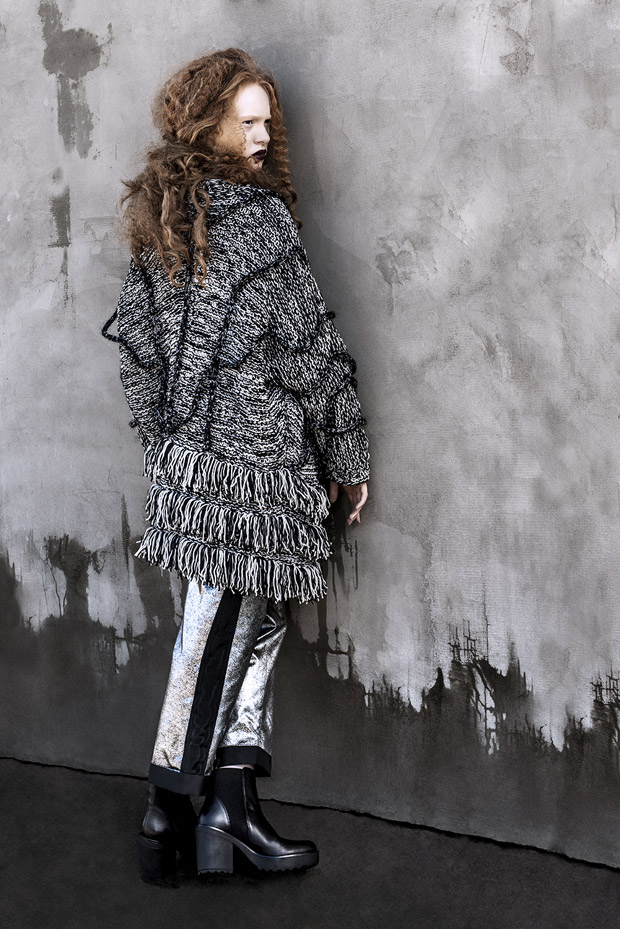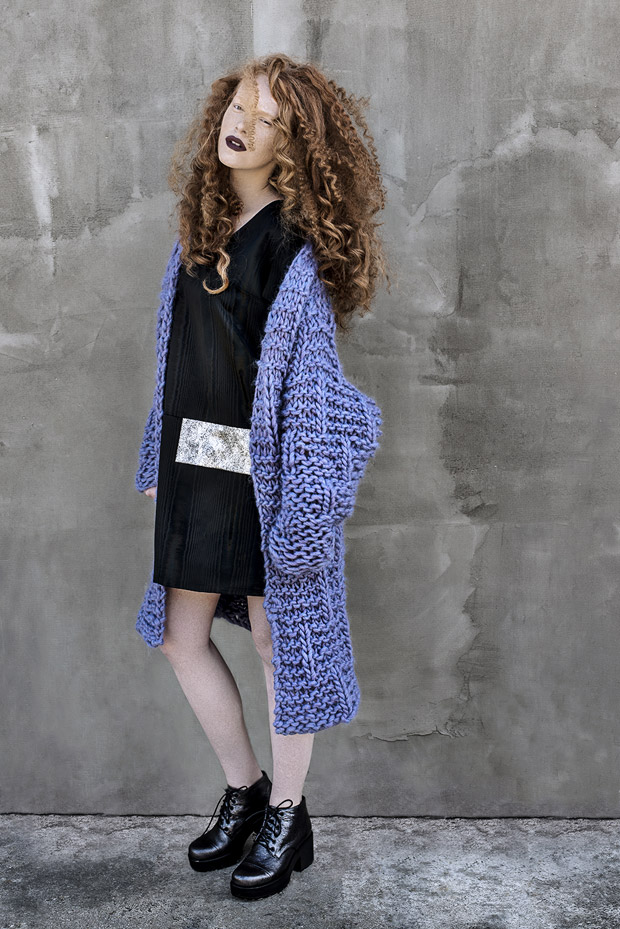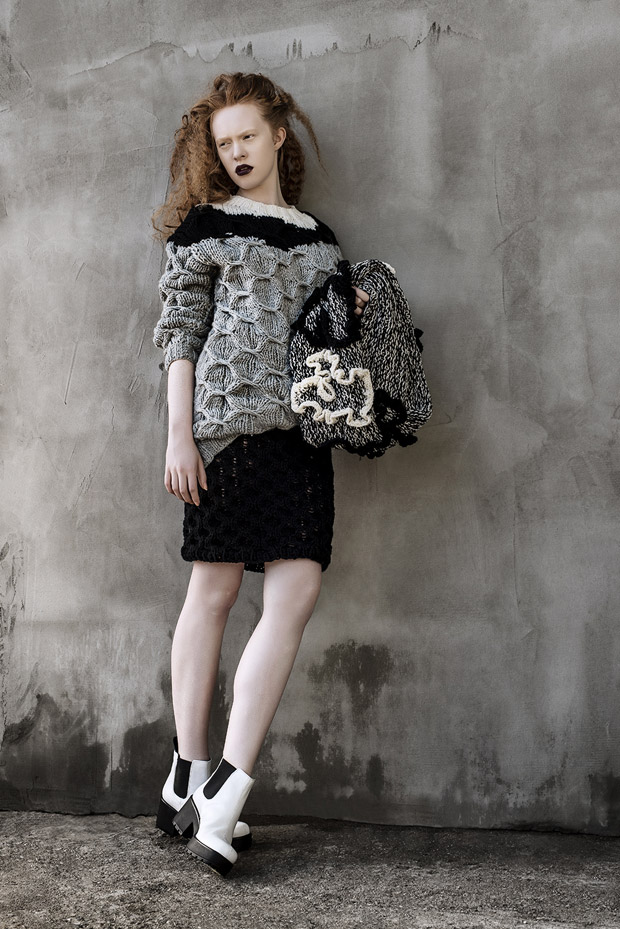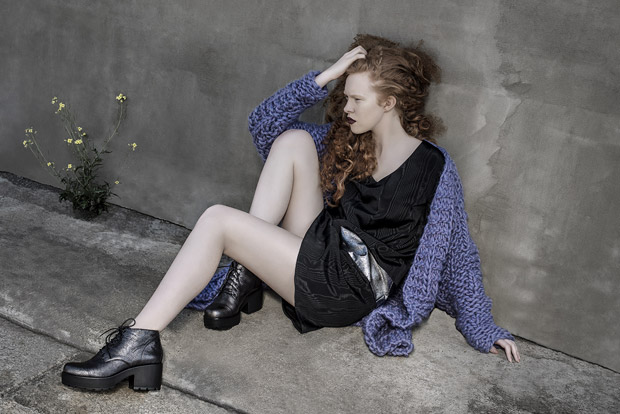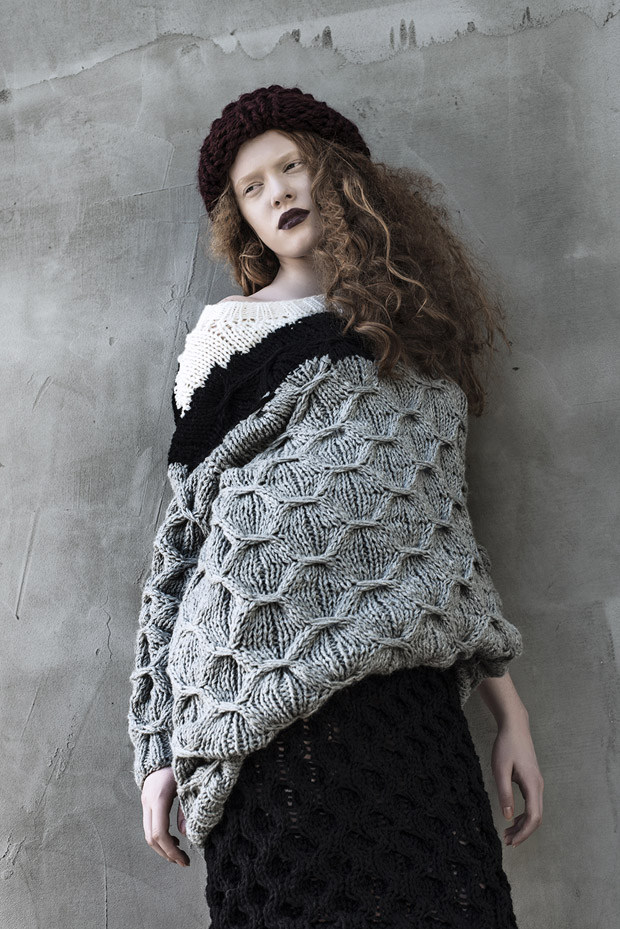 Website: annadudzinska.com