ZIIIRO watches present on the scene for a few years now have redefined the way we see a timepiece today. The New ZIIIRO Eclipse Metallic Watch is the latest design to come from the lab of these talented creatives. The designers were inspired by the Eclipse itself, one of the most fascinating of nature's phenomenons.
While a Total solar eclipses are a very rare event set to recur on any given place once every 300 to 400 years on average, ZIIIRO has captured the phenomenon in a hand watch. Their latest is redefining the design of a watch, and in essence the way we tell time.
Continue below for more of their new design: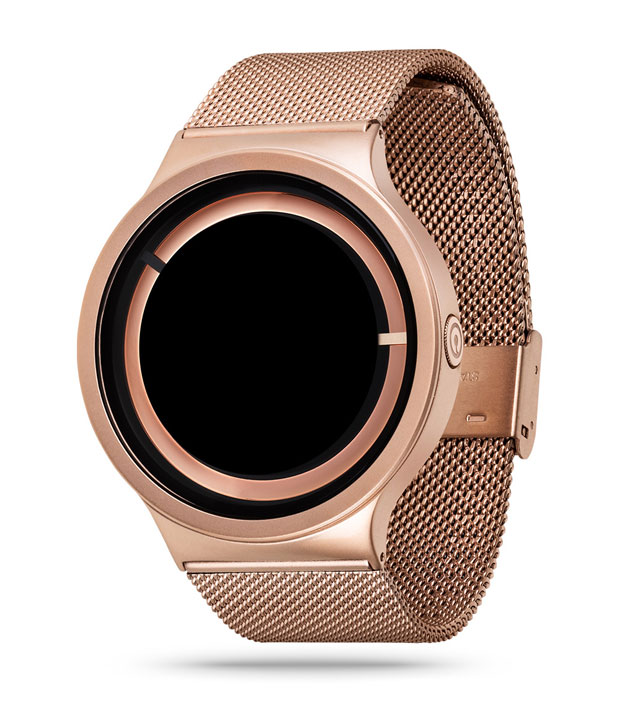 Taken by the sentiment of this rare event, with the New ZIIIRO Eclipse Metallic Watch the designers have allowed us to experience an Eclipse every day on our wrist. Behind the minimal and modern visual approach of their creations, ZIIIRO team also uses the latest technologies. This time they have implemented the patented Swiss Super-LumiNova® pigment on watch dial and minute hand, providing day and night visibility with bright illumination in the dark. The watch itself is constructed using a 316L stainless steel casing and strap.
The new ZIIIRO Eclipse design is also available in a Rose-gold (without SuperLumiNova) version.
Find the Eclipse watch and other ZIIIRO designs at www.ziiiro.com.