During Milan Fashion Week fall winter 2015 ready-to-wear men's season we had the chance to have the closer look of Marni menswear collection. Marni design team has taken inspiration from classic men's attires bringing the lines into a slew of trend-bending solutions. The team behind the collection sums it up easily in one word – regeneration.
The classic sentiment of a men's attire is shifted through time, while the collection is bold and striking, at the same time the richness of materials gives an androgynous appeal. Fur and leather take the center stage in many of the pieces, and rightfully the designs stay true to its season.
Collarless coats have returned a couple of times in past decades, nevertheless Marni's latest approach celebrates the idea in a refreshing manner.
Formality is approached from a slightly off-kilter angle: mismatched checks, broken suits, plain dress shirts paired with knitted ties. Jackets are compact, with a high buttoning, while trousers flare at the hem, or fall straight. The inside of the garments and their details are as studied and surprising as the outside: colorful pocket linings, contrast taping, hidden buttoning. – from MARNI
However putting fur and leather to the side, the very important part of the collection shines through the use of knitwear as well. The same is masterfully merged in a couple of pieces with fur and leather. What easily catches the eye is the colouring gradient shown in the sweaters. Easily a note worthy trend moment revamped by MARNI.
As in every Marni collection accessories are another of the label's strongholds, this time the bold take on reshaping the classic shoe is equally matched with a slew of already coveted backpack solutions.
Discover more images from our closer look of the collection, alongside the key looks from MARNI menswear Fall Winter 2015 runway show presented during Pitti Immagine Uomo in Florence.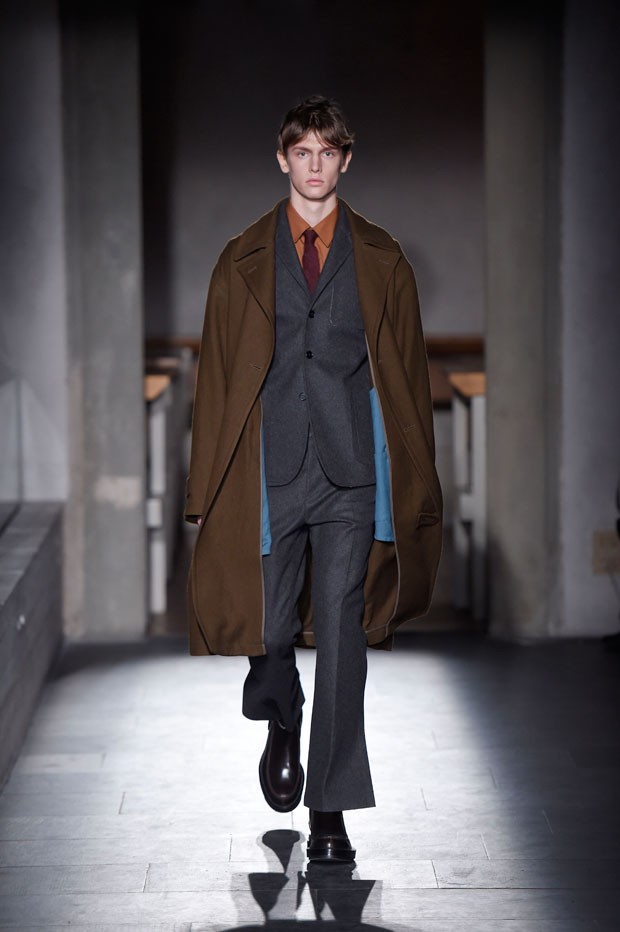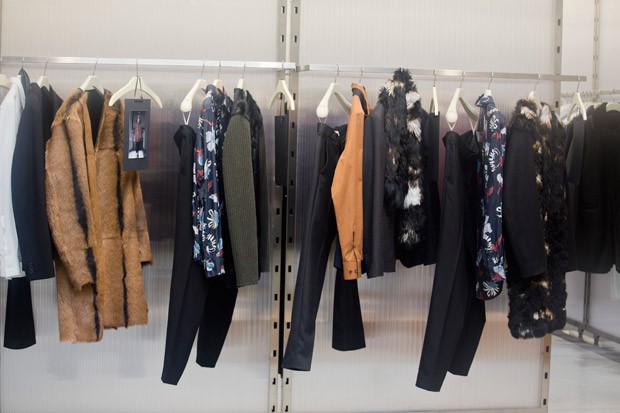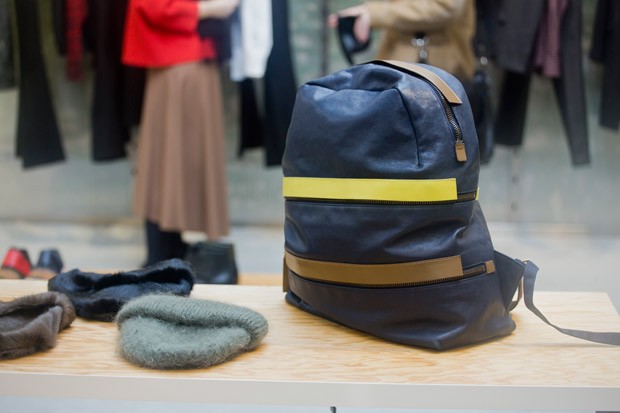 Website: www.marni.com | All Photos © Maud Maillard, review by Zarko Davinic (Runway images courtesy of MARNI)