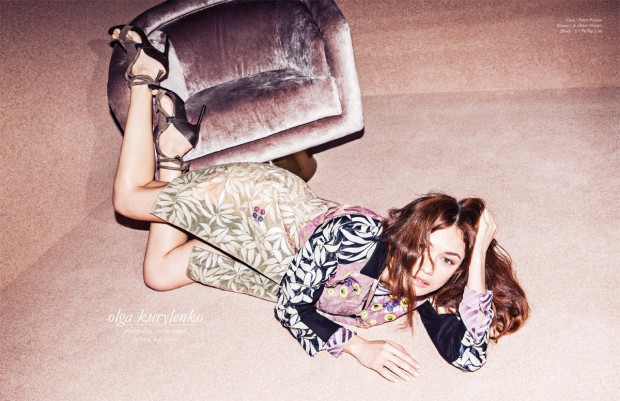 Actress Olga Kurylenko stars in Breaking Bond story captured for Schön! Magazine's latest edition by fashion photographer Zoe McConnell. For the session Ukrainian stunner was styled by Kay Korsh in pieces from the likes of Peter Pilotto, & Other Stories, 3.1 Phillip Lim, Chloé, DSquared, Tory Burch, Max Mara, Oscar De La Renta by Linda Farrow Gallery, La Perla, Marni, Stuart Weitzman, and Marco de Vincenzo among others. Hair styling courtesy of Darren Hau at Lovely Management using Fudge, with makeup by Jane Bradley using MAC Cosmetics and manicure by Tinu Bello at One Represents using Chanel 'Tendresse' and L'Occitane Shea Hand Cream.
"Russell is an extraordinary first time director. Everything seemed to flow, like he has done it his whole life. It helps a lot that he's an extremely talented actor, because Russell knows the actor's language and the directions he gives are really straight – they go straight to the heart." – Olga on working with Russell Crowe
"No one needs to twist my arm for that, I love learning languages. I was over enthusiastic about it actually, because Russell just said, 'look, you're going to have a coach and you're going to repeat the lines that are in the script. Your goal is to pronounce them as well as possible.' But I went and bought the Rosetta Stone programme to actually learn Turkish, of course. It was awesome." – Olga said to Schön! Magazine about learning Turkish for The Water Diviner movie.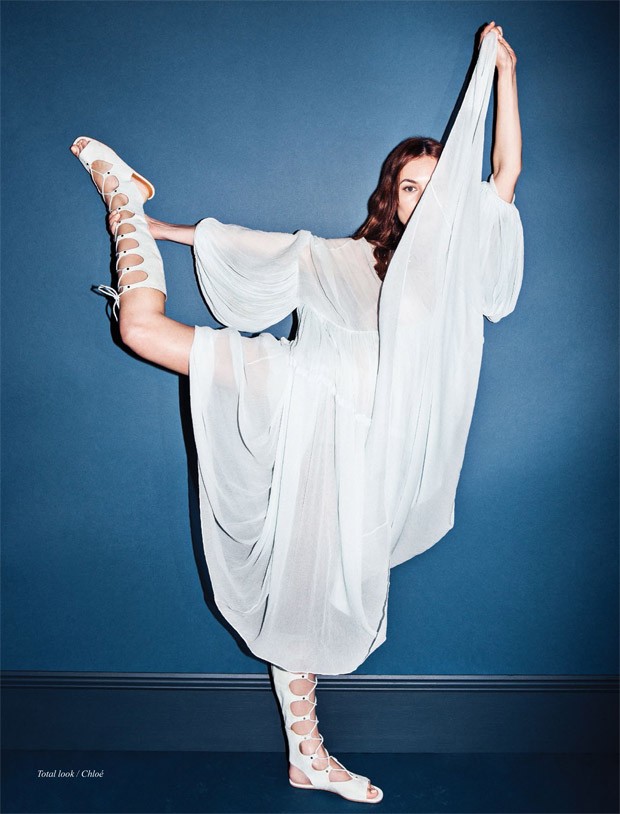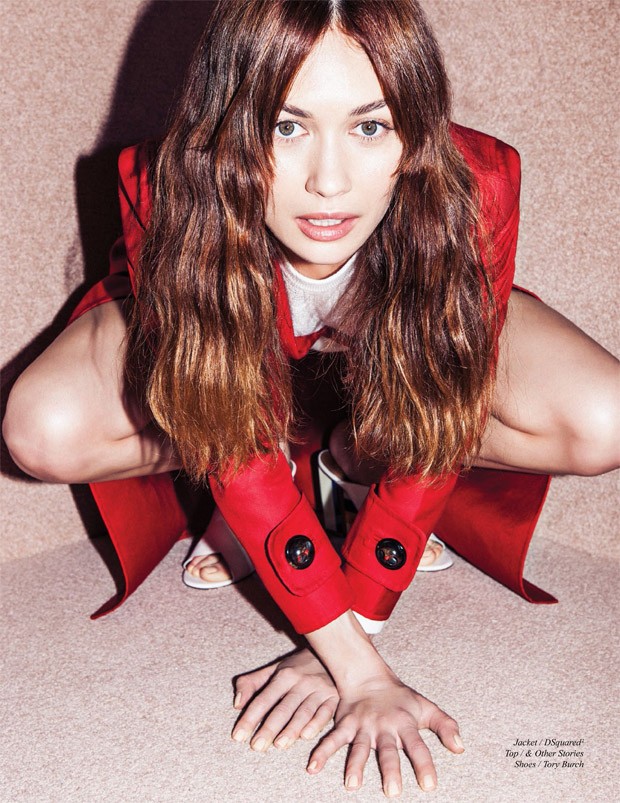 Art Direction: Zoe McConnell
Production: Joel at JOON productions
Set Design: Set Trade
Digital Assistant: Nick Graham
Lighting Assistant: Carissa Harrod
Fashion Assistants: tanislava Sihelska & Sergio Cano Hernandez
Studio: Studio Private, London
Web: schonmagazine.com
Follow Schön! Magazine's official facebook page, twitter account, instagram profile or pinterest.