Paris Fashion Week takes a moment to enjoy the latest Prada The Iconoclasts installation this time set up at one of label's Parisian stores. This third chapter of The Iconoclasts was realized thanks to the creative work of the renowned costume designer Milena Canonero. You may not know the Italian costume designer, but you sure know movies her work was featured in. The nine times Oscar nominated designer has won four Academy Awards in the Best Costume Design category.
One of the iconic movies she has worked with was also her first one, Stanley Kubrick's A Clockwork Orange filmed back in 1971. She has also worked on A Space Odyssey, and won Oscars for Barry Landon, Chariots of Fire, Marie Antoinette and this year's winner The Grand Budapest Hotel.
With Milena's vision going hand in hand with PRADA sentiment, the famed designer has prepared the new set up at Prada Faubourg Saint-Honoré store in lines with Feng Shui philosophy. This Canonero look of the latest collection by Miuccia Prada takes inspiration from the four elements, water, fire, earth and air, resulting in situation taken over by l o v e as the fifth element.
If you are not in Paris, enjoy The Iconoclasts in the images below.
However if you are in Paris, the installation will be on display in the Faubourg Saint-Honoré store until March 11th, 2015, so hurry up!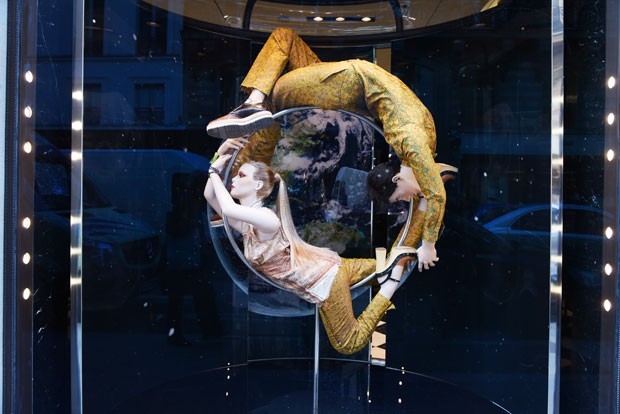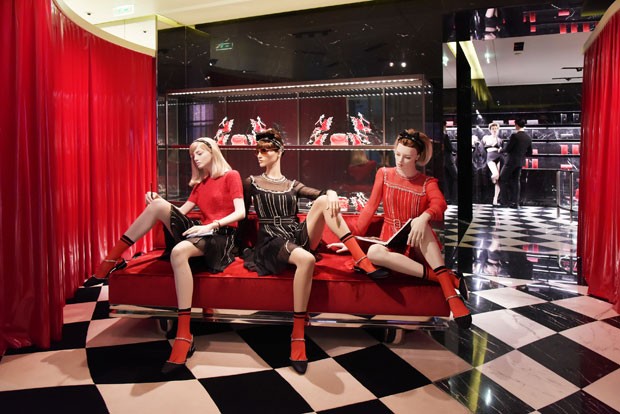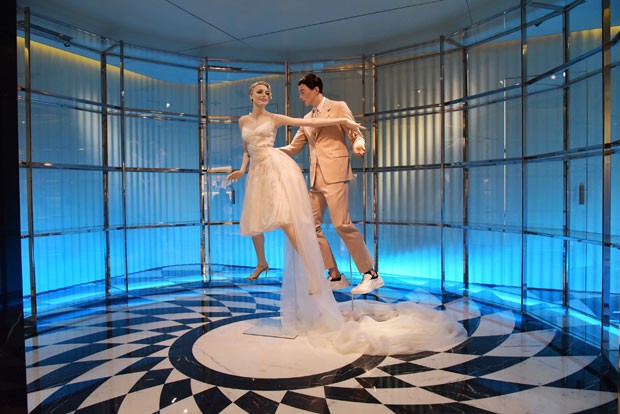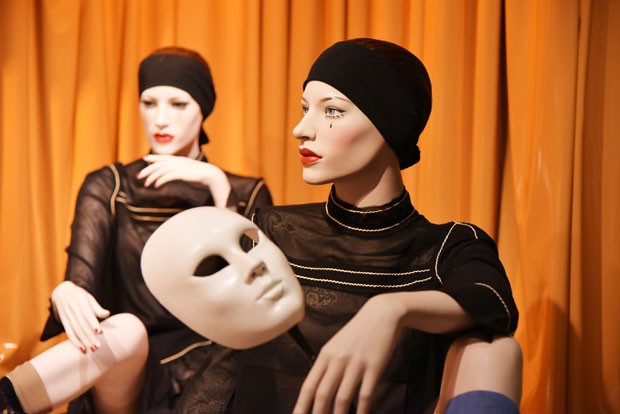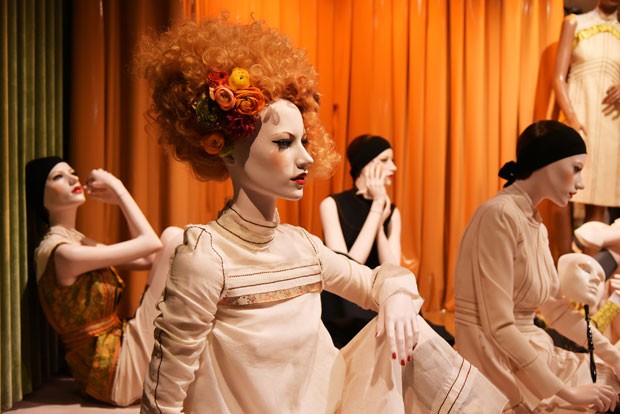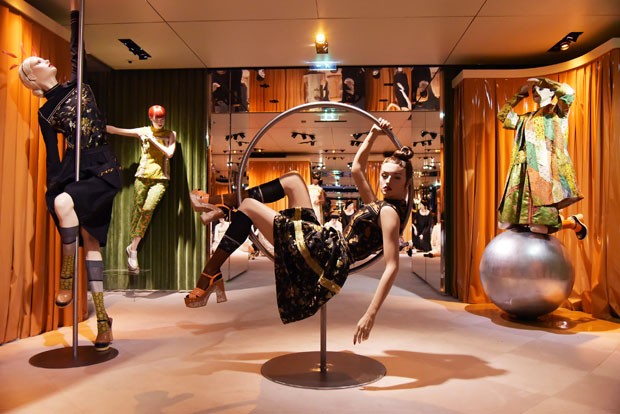 Images courtesy of PRADA