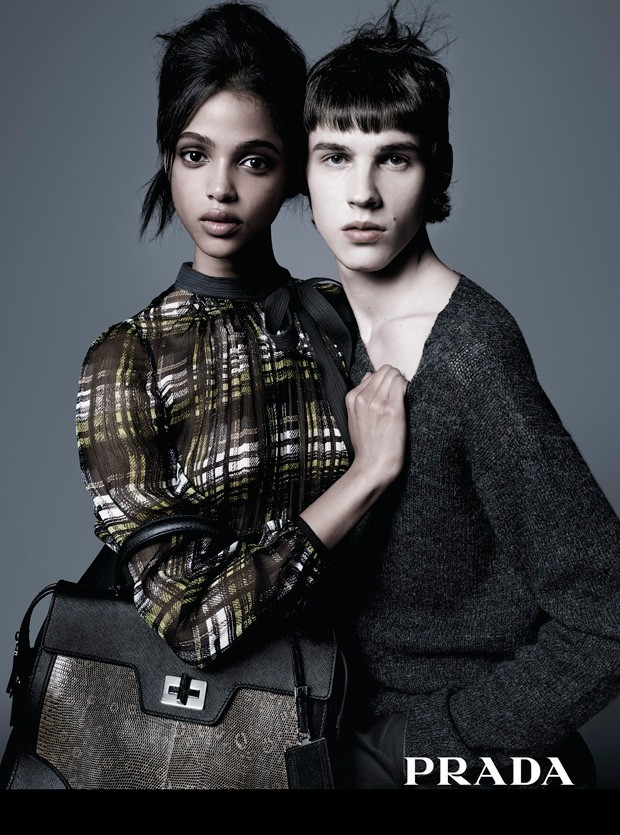 The first look of PRADA pre fall 2015 campaign masterfully shot by legendary fashion photographer Steven Meisel starring models Maartje Verhoef, Niels Trispel, Willow Hand, Artur Chruszcz, Aya Jones, Johannes Spaas, Natalie Westling, Finnlay Davis, Julia Nobis, and Tim Schuhmacher.
RELATED: Find more PRADA Articles in Design Scene Archive
Captured in Meisel's New York studios, each photograph features a male/female couple, alternately aloof, or intimately entwined. The neutral gray backdrop focuses our eyes on theirs. The attitudes on display are elegance, poise and dare. The poses also elicit an infinite freedom to interpret the relationships between the characters and towards each of us looking. Gender's complexities and contradictions have always been an essential, evolving question for Prada. What do men take from women? What do women keep for themselves? The most profound influences from one to the other are often the least apparent, the least visible. These exchanges still charge the cultural sphere. Like the Prada Men's FW15 show-space, somber blues and blacks pervade the collections, especially a heavy use of black nylon, extending to eveningwear also. Nylon is one of Prada's iconic fabrics, particularly so when coupled with the allusion to uniforms, another Prada DNA. These hard monochromes are periodically softened by a wool, camel coat or textured, camouflaged checks. – from PRADA
These fantastic images were photographed in March in New York.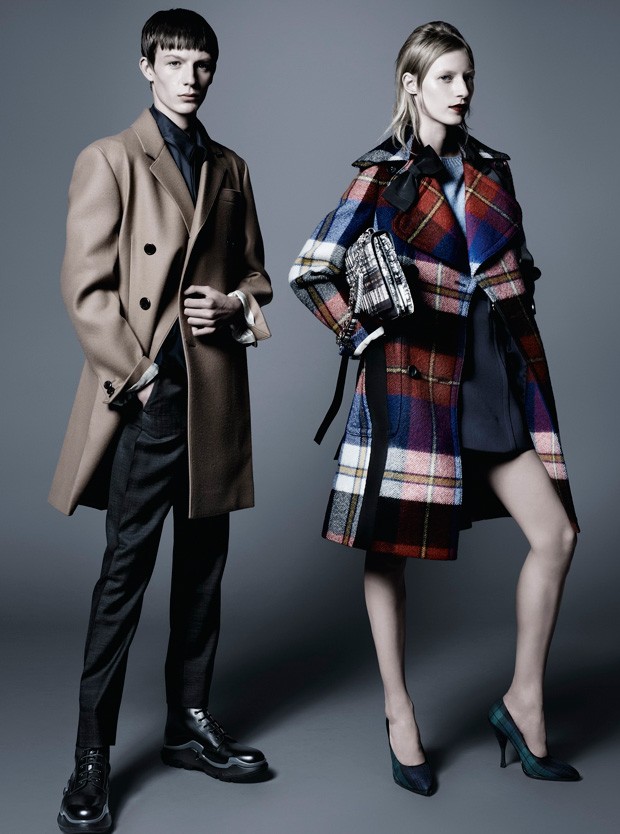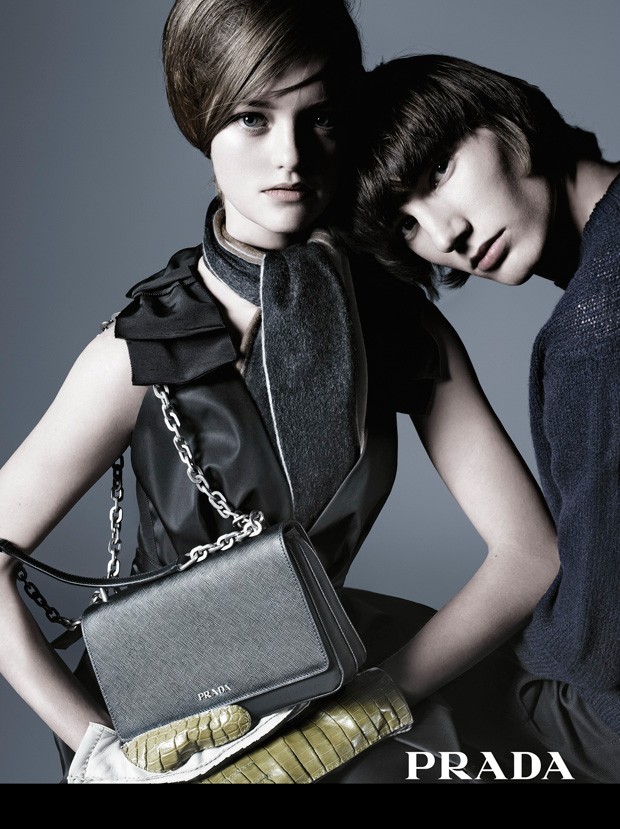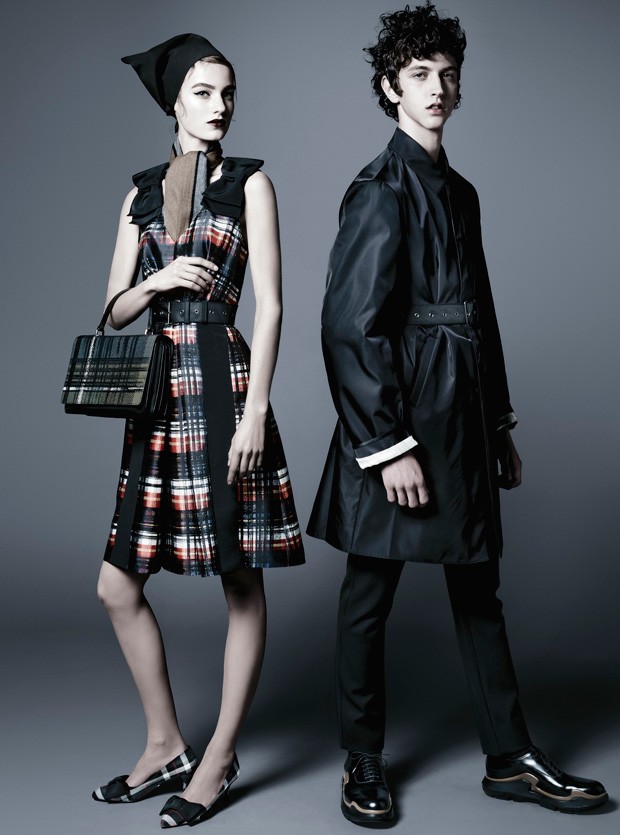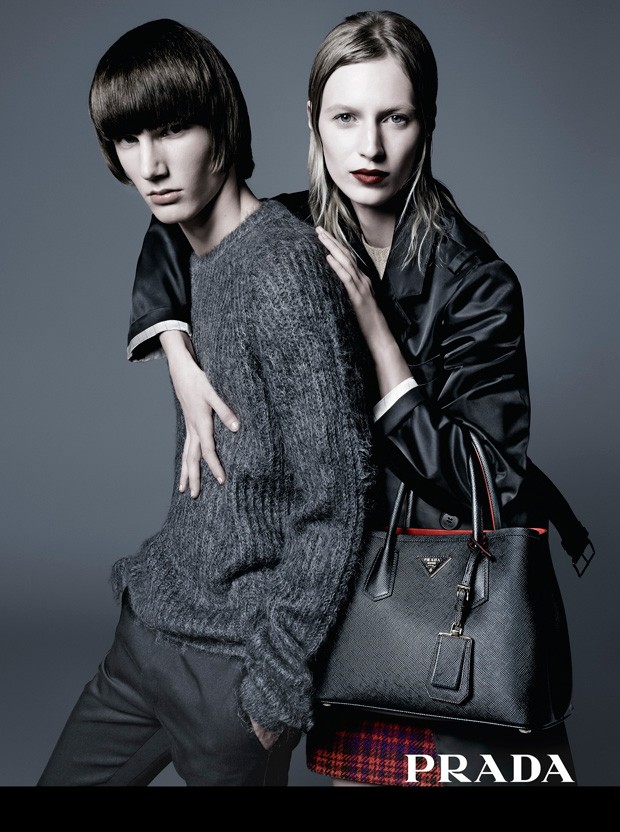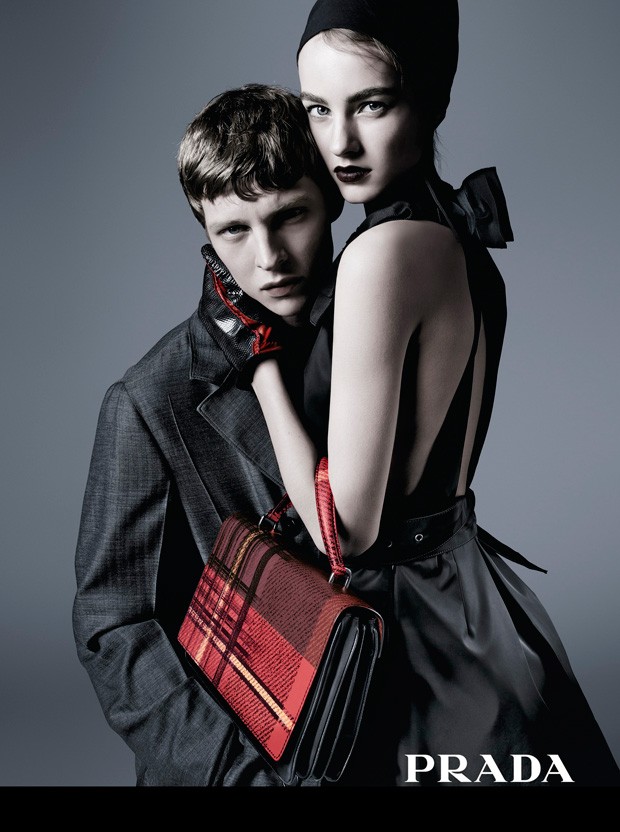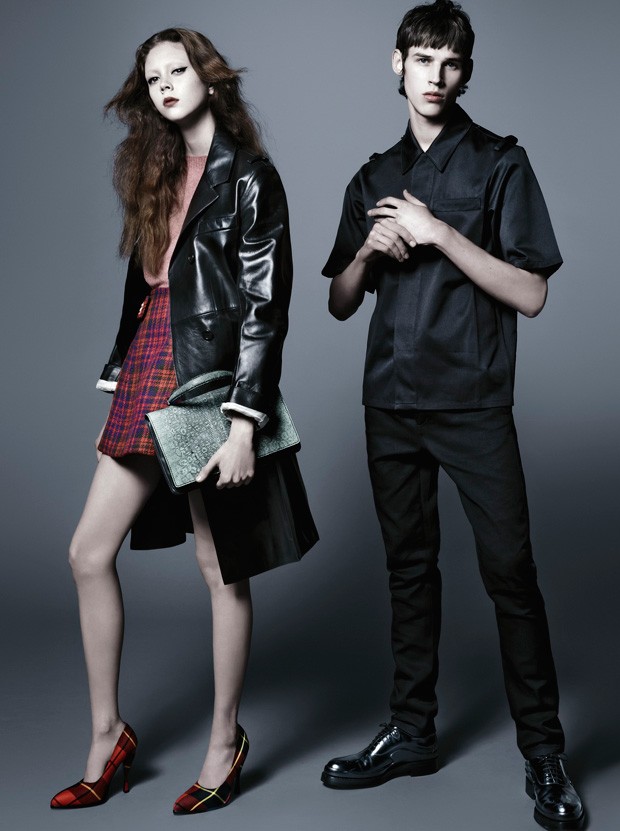 Images are accompanied by a campaign video now available on www.prada.com