New York based designer Long Tran is already known for showstopping footwear designs, the latest coming from the designer's drawing board is VAMFIM FW15 Shoe Collection. Both men's and women's the collection showcases eye-catching design in all-black.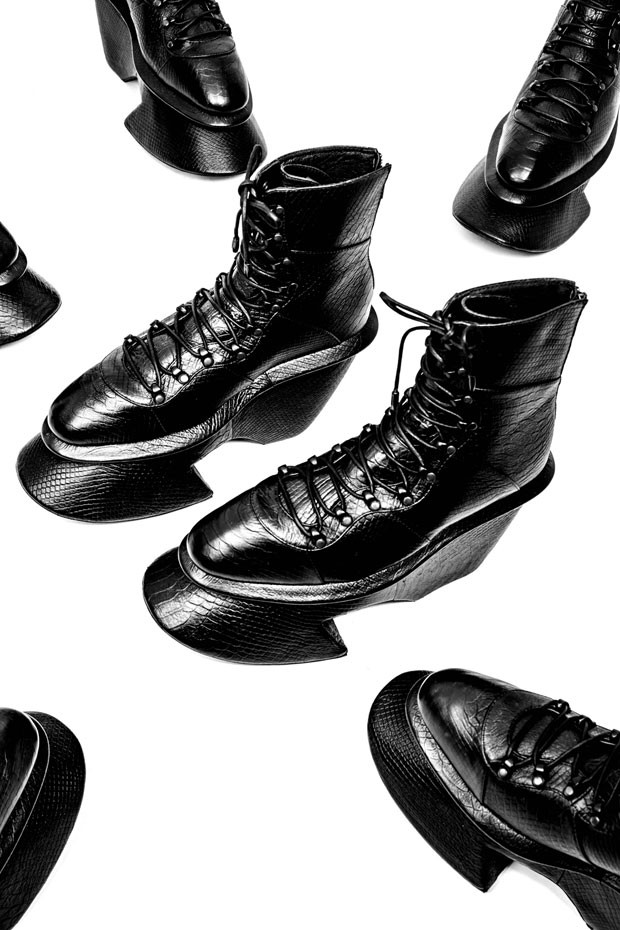 Introducing an otherworldly line of men's' and women's footwear -Vamfim – featuring visionary design, handcrafted carpentry and master leatherwork. Using texture to further explore the universe of Long Tran, Vamfim is the new classic in women's wardrobes and creates a bold statement for men. – from Long Tran
In an exclusive Q&A designer Long Tran shares with us more about the collection after the jump:
What does VAMFIM stand for?
VAMFIM stands for another planet, aliens that come from another world.
What was the inspiration behind the collection?
The inspiration came from Scifi images, interesting shape and scary feeling.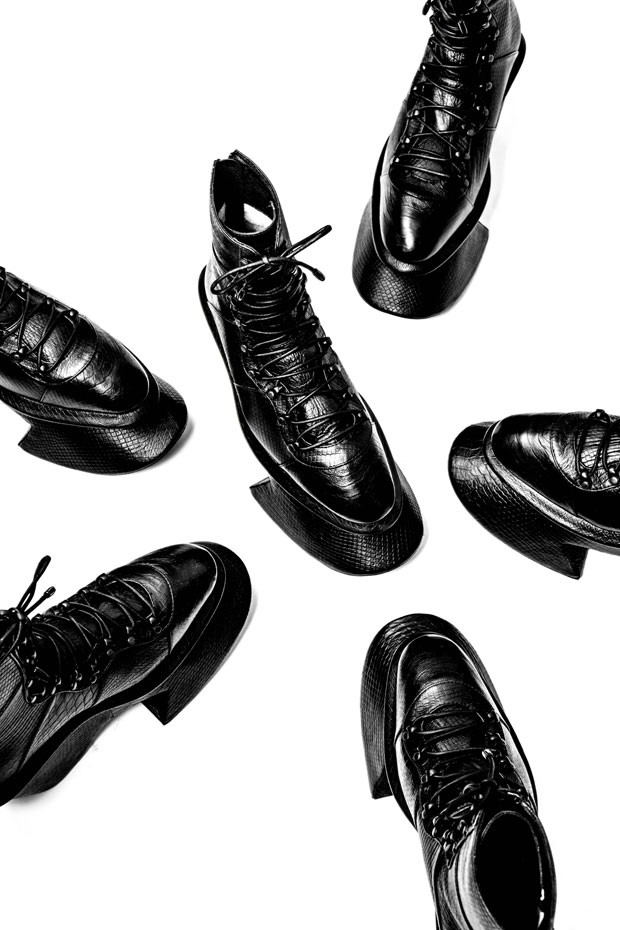 Why did you choose to go all-black for this collection?
To make it different than other shoes from last seasons. Also black will make the shape of VAMFIM shoes more bold and strong.
RELATED: Browse the shoe archive on DESIGN SCENE
Where can our readers get a pair of VAMFIM by Long Tran shoes?
At the moment, the shoes are designed just for the VAMFIM collection for Long Tran FW15. However, the customer can contact us for any inquiry about these shoes.