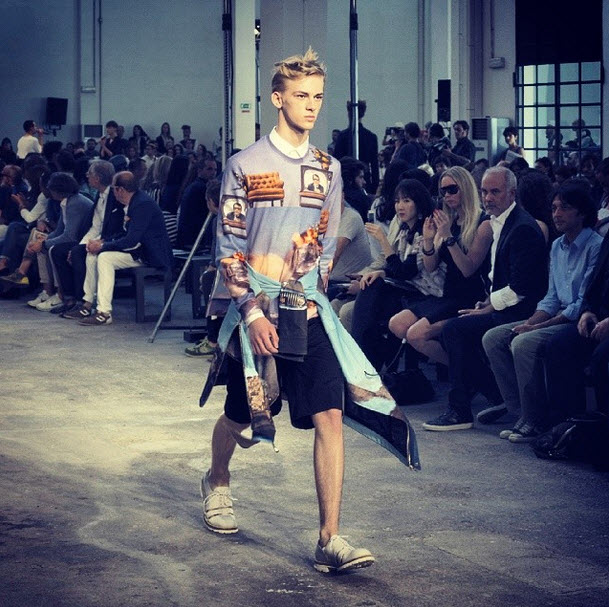 From the industrial capital of Italy the city of Milan has turned into a hot-spot of tourist destinations. City itself was expecting a new flood of tourists for years, preparing for the now open EXPO 2015 architecture exhibition, where the best of today's architecture practices around the globe have competed to design the displayed head-turning pavilions.
Image above model Dominik Sadoch at Frankie Morello Runway in Milan @designscene.
During the preparations for EXPO, Milan has opened a slew of new hotels, renovated its Metro and expended its Malpensa Airport.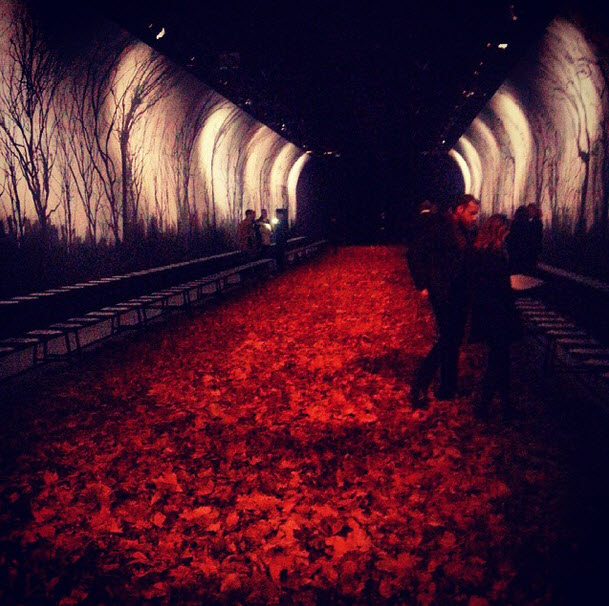 Milan is a place for business for many Italians and travelers alike, you could walk in a hurry through the streets of Milan and not bump into the tourists soaking up the architecture. Yet that has changed, at least for the coming months. The EXPO 2015 exhibition space is open now till October 31st, with 100s of countries setting up pavilions which represent a sentiment of their own.
Image above John Varvatos Runway at Fashion Week in Milan @designscene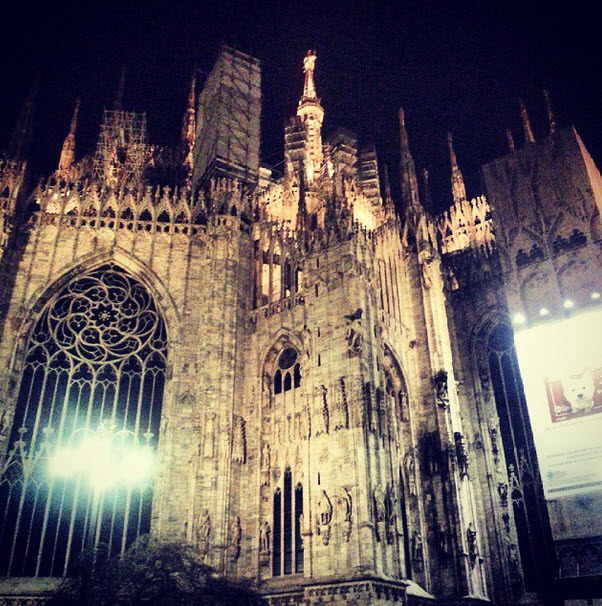 Here at Design Scene June is also the time of Men's Fashion Weeks in Milan, those days when top men's designer show their latest collection. While many of those are invite only and prepared as runway presentations for the press and buyers. Fashion Fairs such as White Milano are open to the public at the same time, with thousands of people from the fashion industry taking over the town to see the latest of Italian fashion designs.
Image above Duomo at Night @designscene
Travelling to Milan is still not a nightmare at this point, no panic no worries it is still manageable. What can help you while you look for Italy Holidays package, are sites like Expedia where your search is narrowed down and prices and essential details are easily accessible.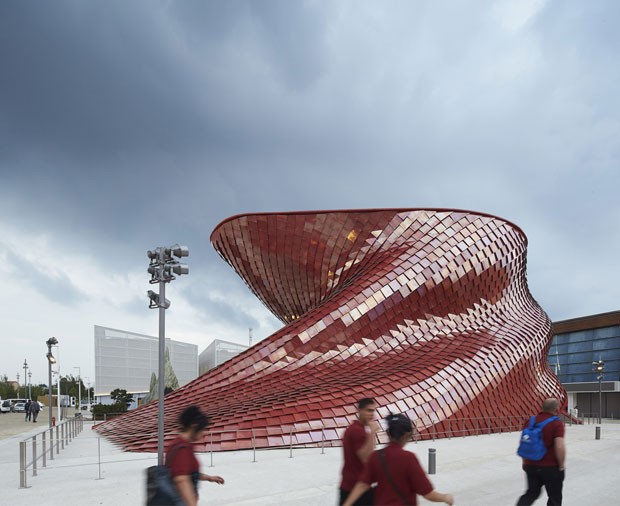 Our own experience of Milan has changed significantly in the recent years. Before travelling for the fashion shows and events we would look up for hotels, or simply check in with hotels we were regularly staying in. Nevertheless sites like AirBNB came in as game changers, but however affordable and cozy the listed places are better ones are the first to go on such pages. For such a booking you usually have to look weeks if not months in advance, otherwise renting a nice apartment would be the same as booking a room in a five star hotel.
Image above Pavilion at EXPO 2015 by Studio Daniel Libeskind
The coming fashion week is bringing top fashion brands to the town, not only Italian but international as well – fashion's greats such as Giorgio Armani, Vivienne Westwood, Neil Barrett, Missoni, Brioni and Zegna are all in town to present their latest this June (see the full show schedule for MFW SS16).
Bare in mind, only in June you would be able to experience the fashion week and EXPO at the same time!