A couple of stylish jackets and a multi-use blazer are essential for any well-rounded wardrobe. The stylingof women's jackets and blazers tends to be more versatile than thatof men's jackets. The variety ofstyles for women stems from greater emphasis on the look and fit of each piece. Women's jackets and blazers also tend to have more color and pattern options than the standard solids and pinstripes common in menswear. Choosing the right jacket or blazer for your occasion can give any outfit a polished look. Image above Yuky Lutz
Choosing for the Occasion
Typically jackets are less formal and less conservative than blazers: they can be paired with anything from a pair of skinny jeans to a pencil skirt. Blazers tend to be somewhat more conservative in form and feel, although they can be versatile as well, paired with slacks for a business look, or with a cocktail dress on the weekend.

Types of Jackets
There are dozens ofwomen's jacket styles to choose from. Travelsmith has a wide variety to freshen up any woman's wardrobe. The Chic Fashionista lays out how the simple addition of a jacket can totally transform an outfit. Putting a short denim jacket (the shrug style is currently popular) with a sundress is a nice way to dress up a casual look and take the dress from the beach to Sunday brunch. Leather jackets are another fashion essential that can go witha casual t-shirt and jeans look. Image above Daniel Rodriguz styling Stefano Guerrini
When choosing a jacket, it's important to choose the right fit for your figure. The Chic Fashionista notes that short jackets are great for most figures and can be used to accent curves on slimmer frames while longer jackets work well for taller figures. The fashion site also explains that where the buttons or zipper closure starts makes a difference too. A higher button flatters larger busts while a lower button line works well for petite sizes.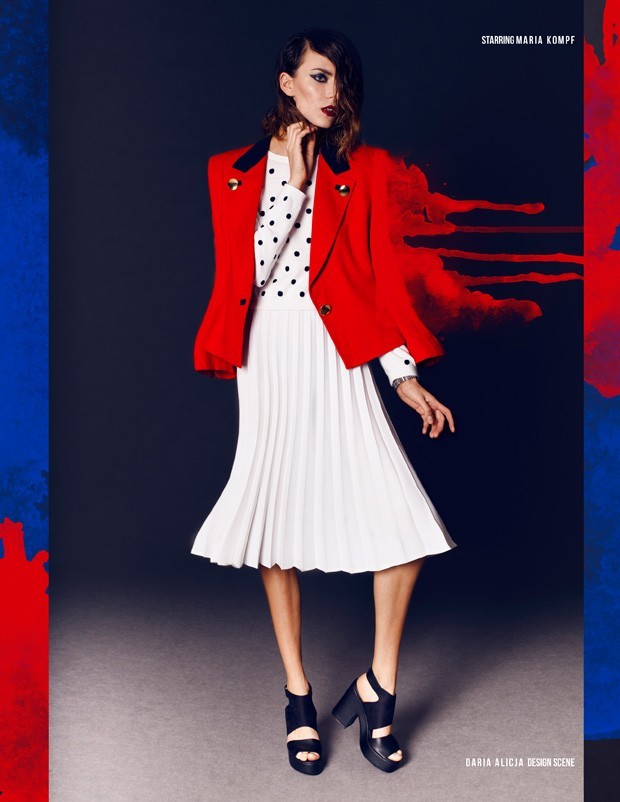 Types of Blazers
The EBay Blazer Buying Guide explains that blazers come in distinct style categories. The first distinction between styles isthe single breasted blazer and the double breasted blazer. Single breasted blazers button in the middle of the torso, emphasizing the waist and creating an hour glass figure. The single breasted blazer looks good on any body type. Single breasted styles are more contemporary and work with more casual attire. The double breasted blazer is more conservative and formal, emphasizing the shoulders and giving the appearance of confidence and authority. It works well for women who are on the taller or skinnier side. The double breasted blazer has two rows of buttons with each row offset from the center of the torso. The Chic Fashionista explains that a loose fitting, "boyfriend blazer" is an essential closet must-have that can be used to make an ordinary outfit look polished and chic. From the workplace to the weekend, blazers are a great wardrobe option.
Image above Maria Kompf by Daria Alicja for Design Scene – SEE THE FULL STORY
Building on Style with Buttons and Pockets
Real Men Style gives a rather complicated account of the rules that govern how many buttons men should button on different jackets for different occasions. Women's style guidelines tend to be more flexible. When considering a new jacket, women should look at where they buttons and pockets hit in the women's jacket or blazer they're trying on. Choosing between a single breasted and a double breasted blazer is all about how the cut flatters your figure. Big, bold buttons on a double breasted blazer or jacket can break up a boxy figure and add a punch of classic style, while a jacket with no buttons works for a more casual look.
Pocket placement is key. Faux pockets that are sewn shut and have a lower profile on the body are a slimming choice, notes EBay. They also explain that chest height pockets can help create a curvier look.
Jackets and blazers are a great addition to any wardrobe. Whether you're looking to build out your work wardrobe or just want a new look for going out, a well-chosen blazer always gives you a polished look.