For PRADA the infusion of women's looks into their menswear show in Milan is now a well welcomed tradition. The famed Italian designer Miuccia Prada has presented her vision of menswear for Spring Summer 2016 season during the ongoing Milan Men's fashion week.
The space itself is work of yet another successful collaboration between PRADA house and AMO, the design collective of the world renowned OMA architecture practice.
For the Spring /Summer2016 Prada men's show AMO investigates the perception of continuous space through an invasion of the ceiling. Plastic sheets hang down acting as a virtual mold that defines the catwalk and seating areas, while the concrete ground area acts as the negative of the above scene. The fiberglass and polycarbonate stalactites manipulate the proportions and perspectives of the brutal and industrial space.  – from PRADA
The garments sent down the runway take back to the spotlight the always playful prints, combined with the label's signature colour blocking. The collection is youngful and as ever trend-pushing. Next year's PRADA men are skinny but undoubtedly empowering. Nevertheless women's pre-collection pieces warming us up into the new season are redefining that coveted sense of cool.
For more of the collection continue after the jump: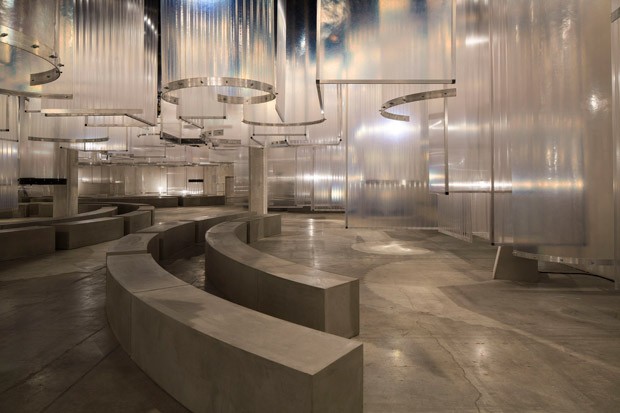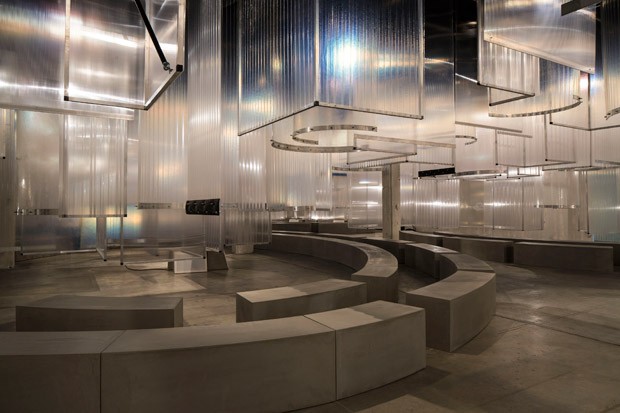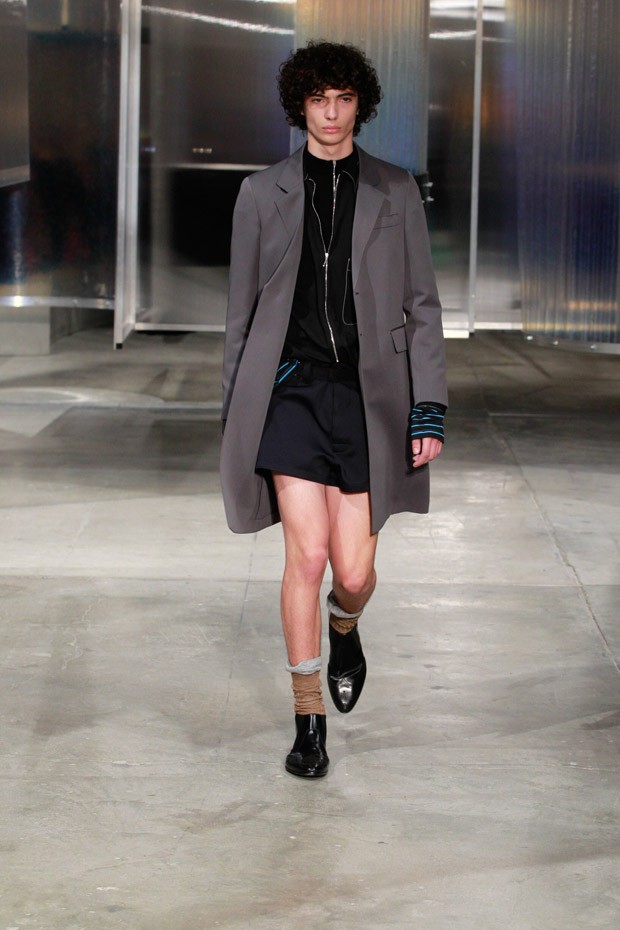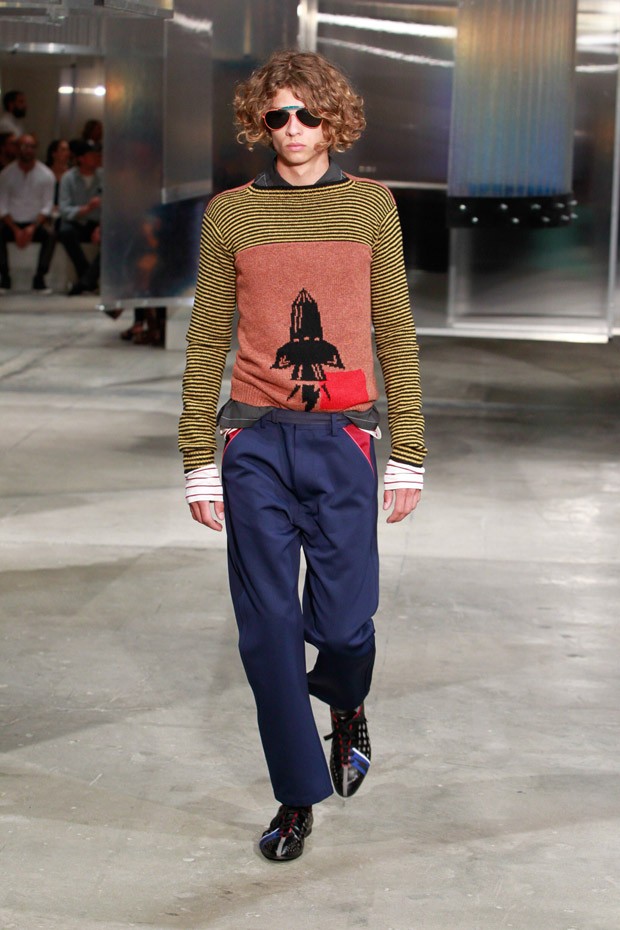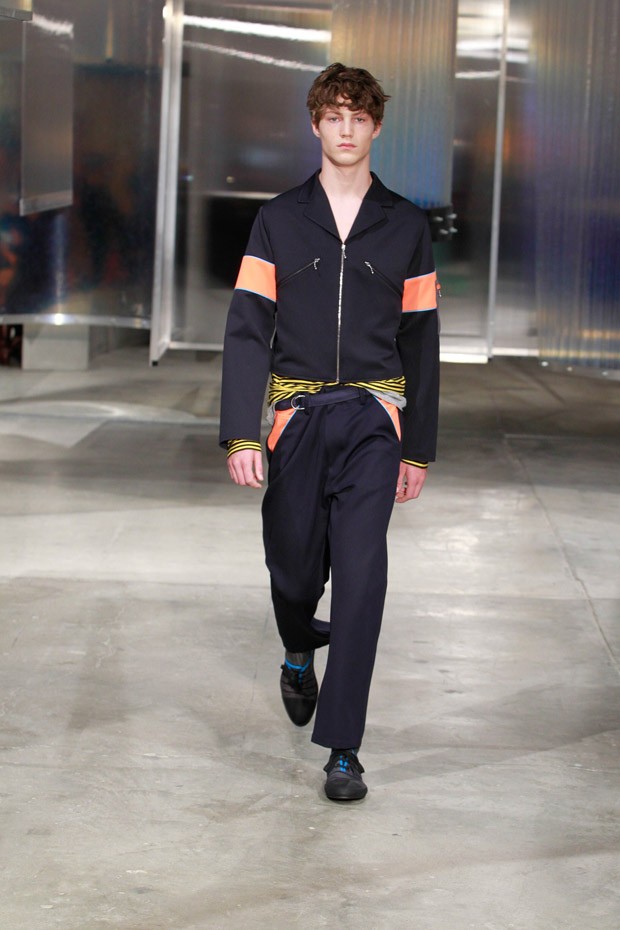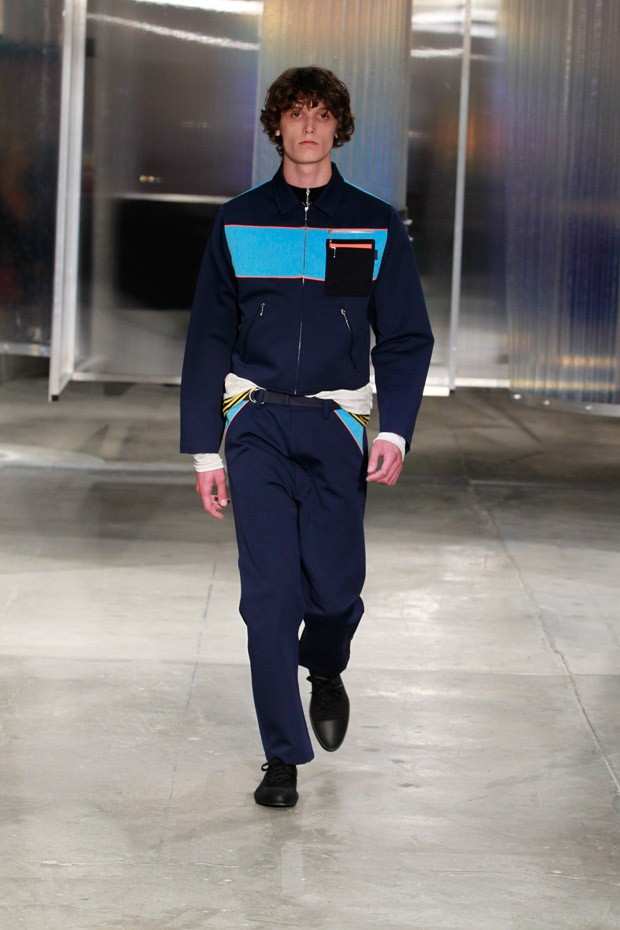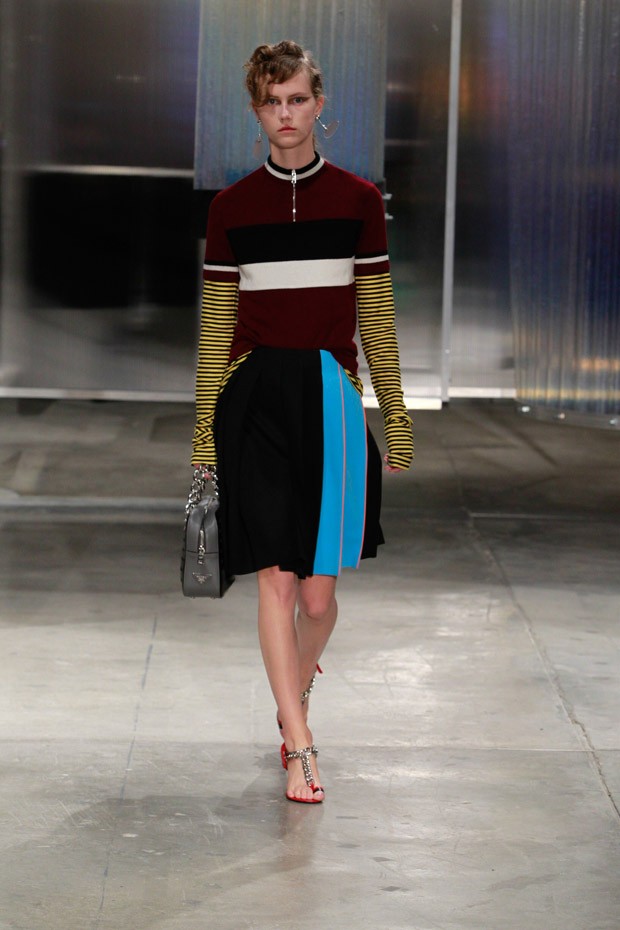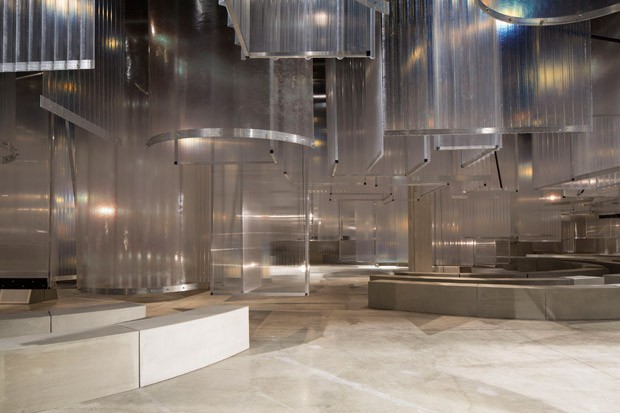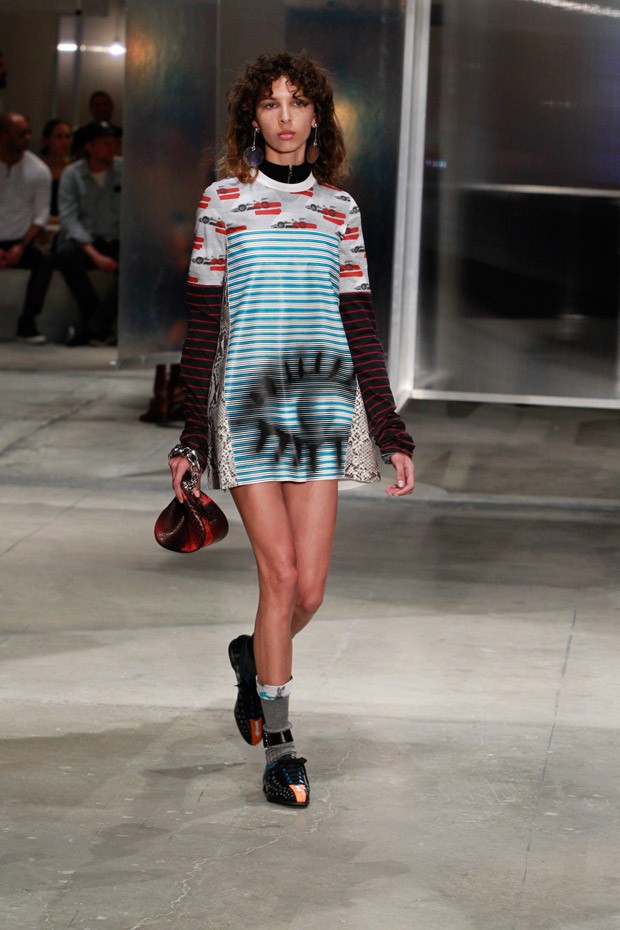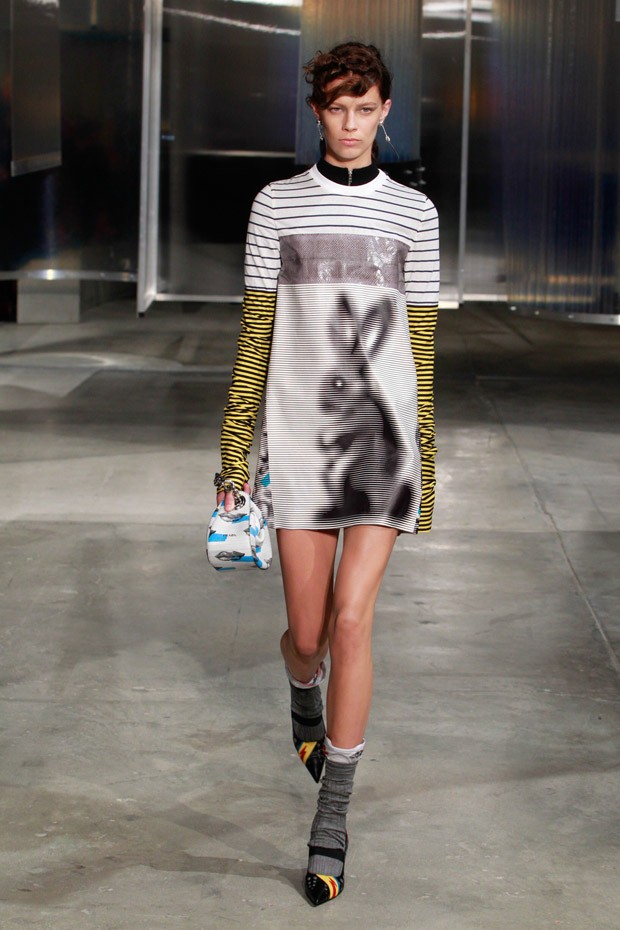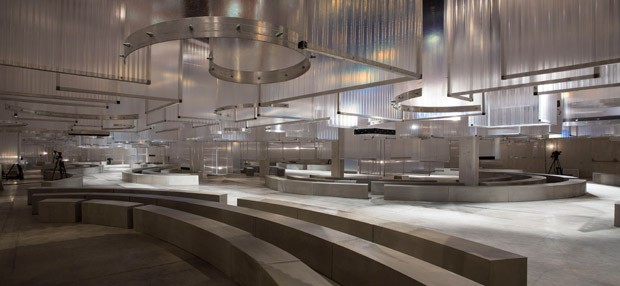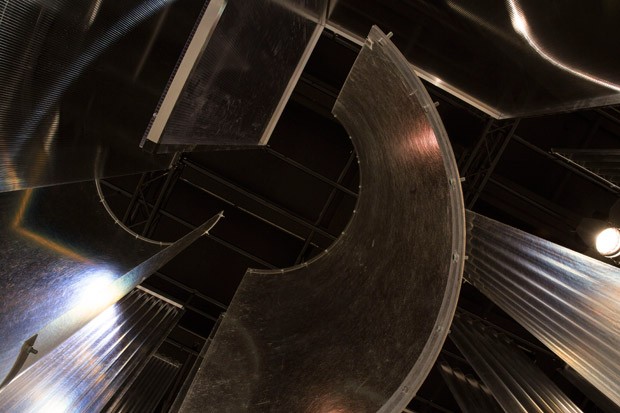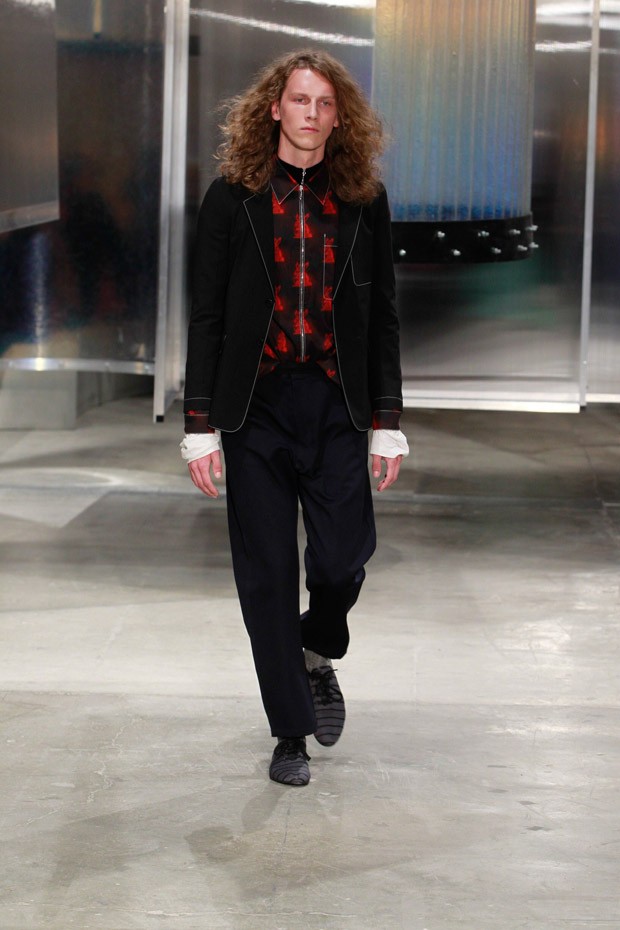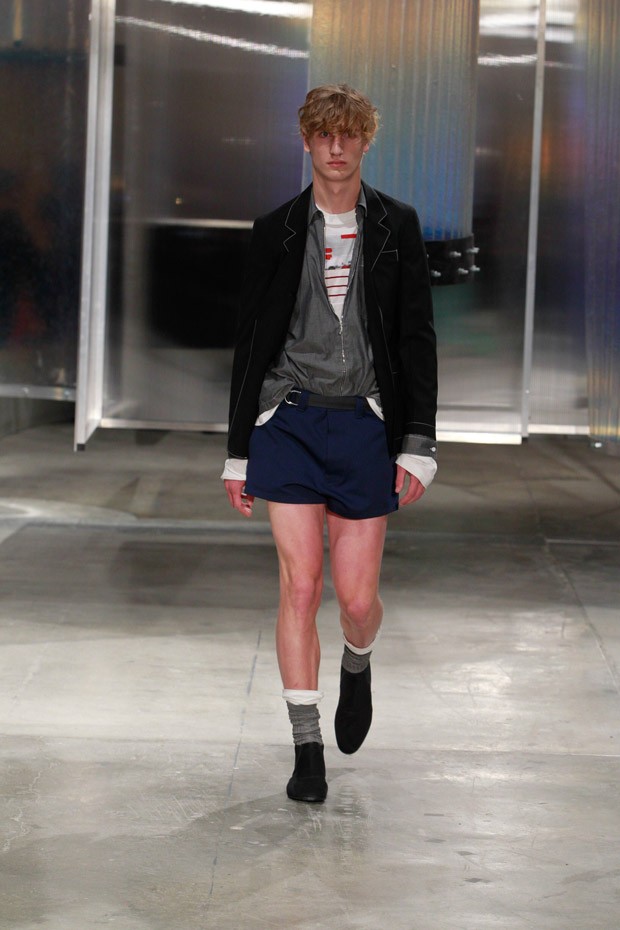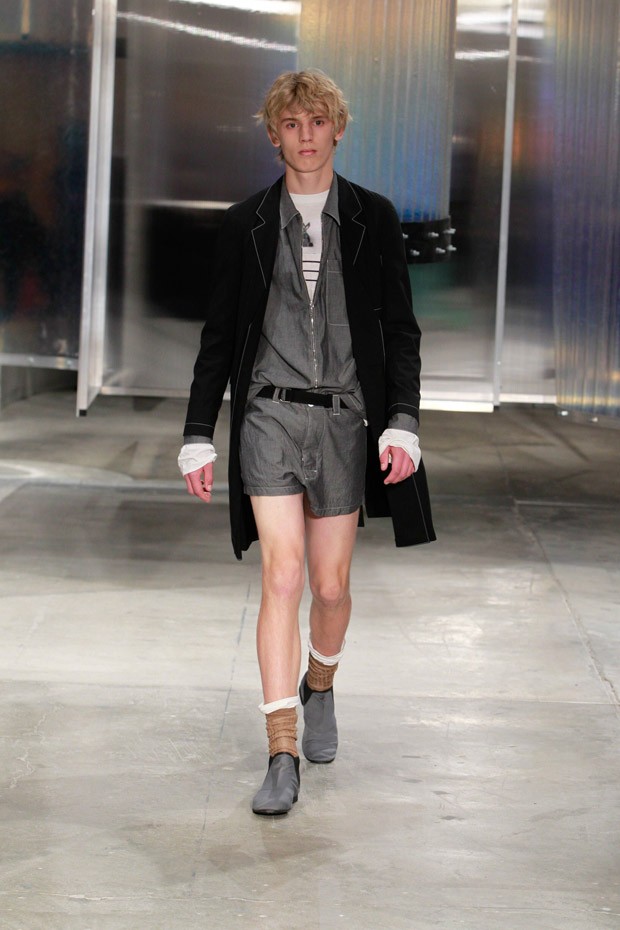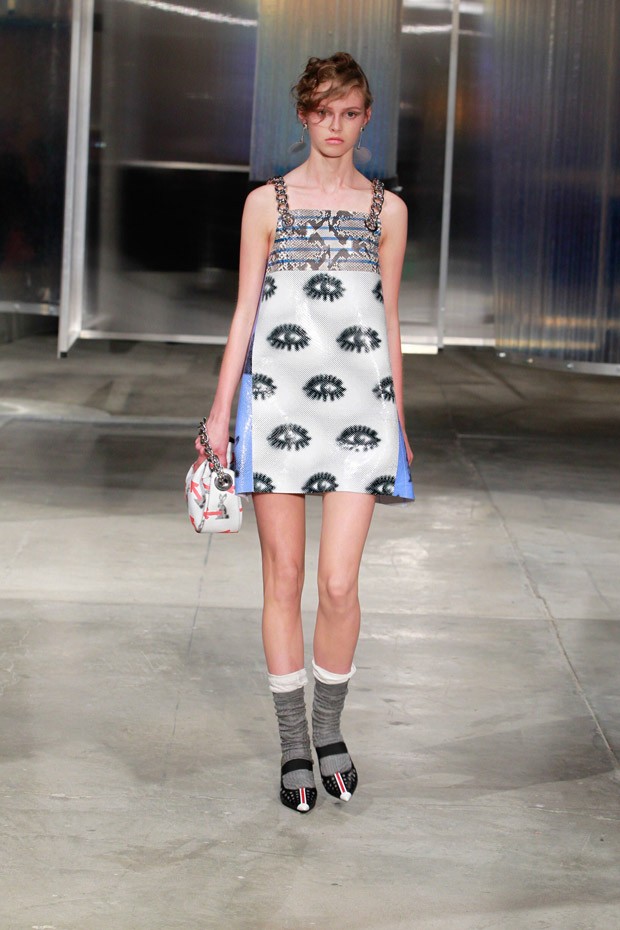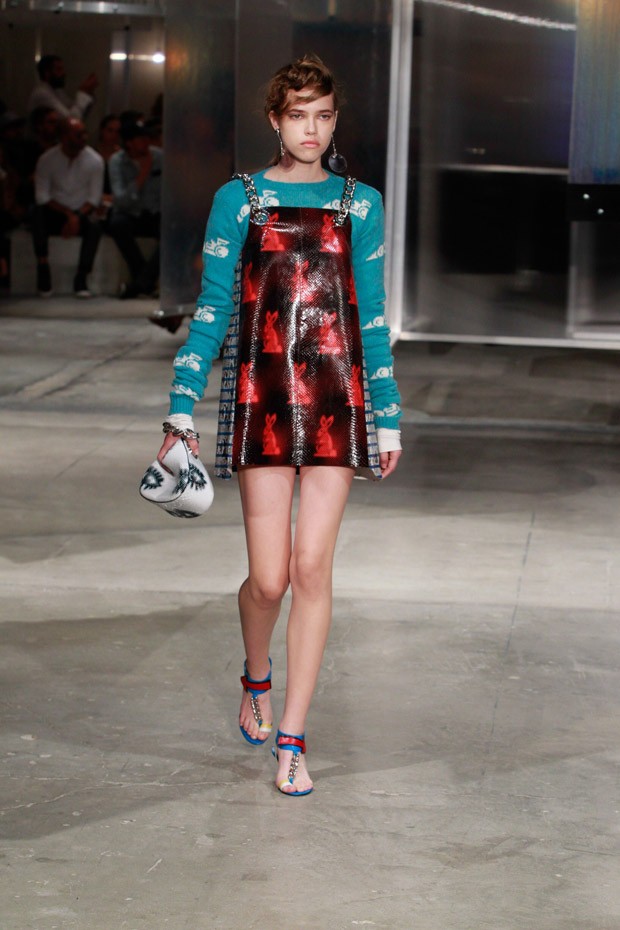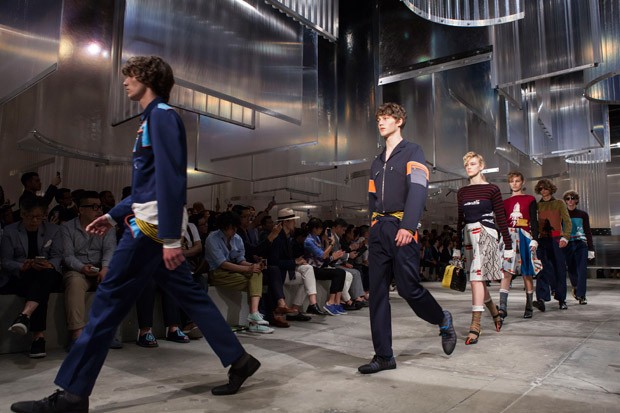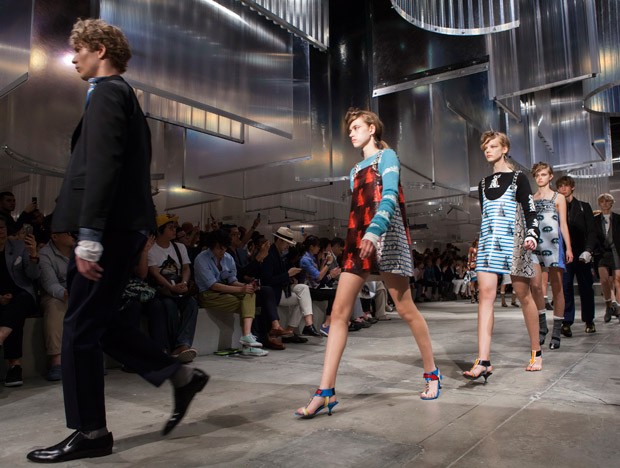 Images Courtesy of PRADA – www.prada.com