Emre Erdemoglu has introduced his 2016 Spring/Summer collection named "PENGUIN" on the 10th of July 2015, the last show day of Mercedes-Benz Fashion Week Berlin. Penguins could be found in numerous of the collections' pieces. As we heard, the designer loves those animals and even travelled to South Africa to observe and study them.
The menswear collection was shown through a spectacular fashion show, where green and pink were paired with purple. It was literally a colour cocktail and it encouraged men to dare to wear colour and vivid patterns. Summery sorbet hues dominated this refreshing collection. At the same time it always stayed wearable. Emre Erdemoğlu, who originates from Turkey, has introduced his new collection to the press before the actual show, through a special event organized in Titanic Hotel Berlin.
Technological fabrics, net jackets and details in leather were vividly mixed and matched. The collection stayed in mind due to its leather jackets and print detailed socks and altogether consisted of 120 pieces. It is made for the modern, contemporary man who dares to dress in statement pieces. But also business wardrobe can be found in this collection, just with an innovative touch.
The magnificent fashion show has been watched by a large number of invitees, and also famous names. Famous turkish model Tülin Şahin showed up on the podium for Emre Erdemoğlu's fashion show closing. She wore one of two womenswear outfits that were included in the show.
Accessory-wise, statement sunglasses gave the collection its special flair. Sneakers gave the looks its effortless attitude. They were created in a co- operation with PUMA.
The music of the fashion show choreographed by Öner Evez beared Oben Budak's signature.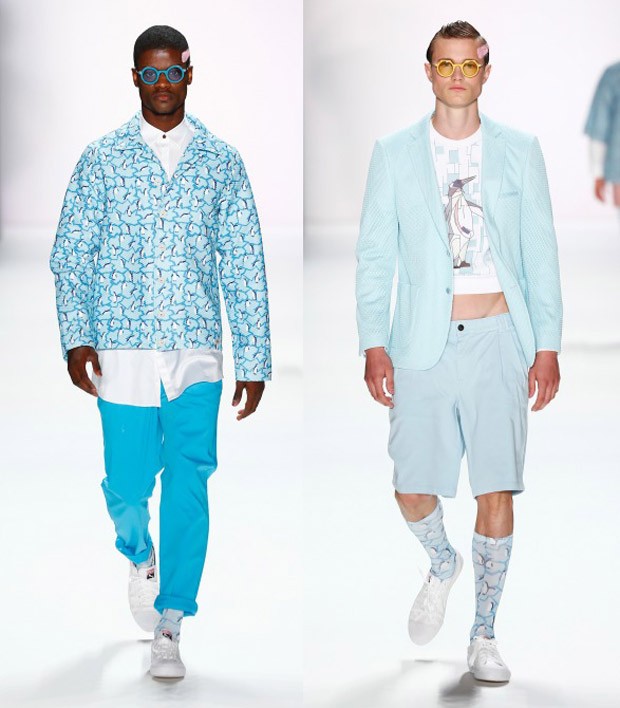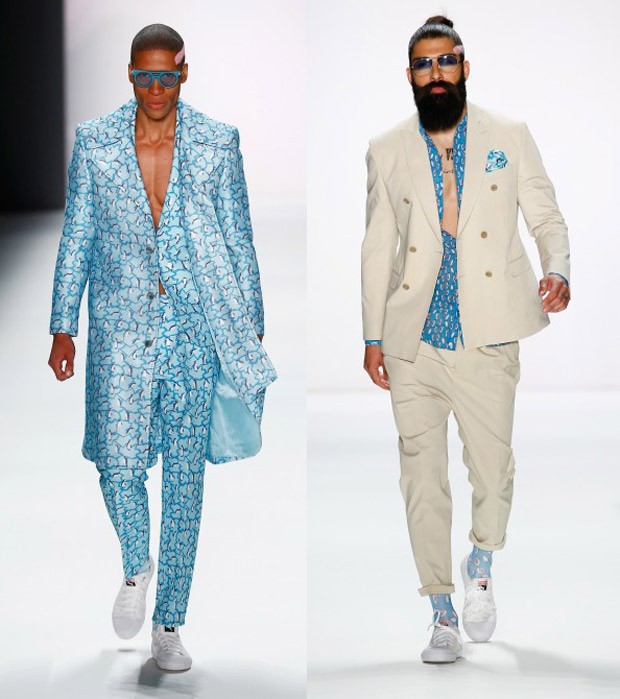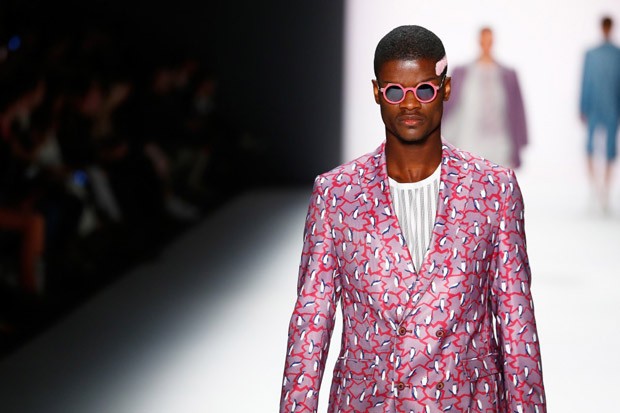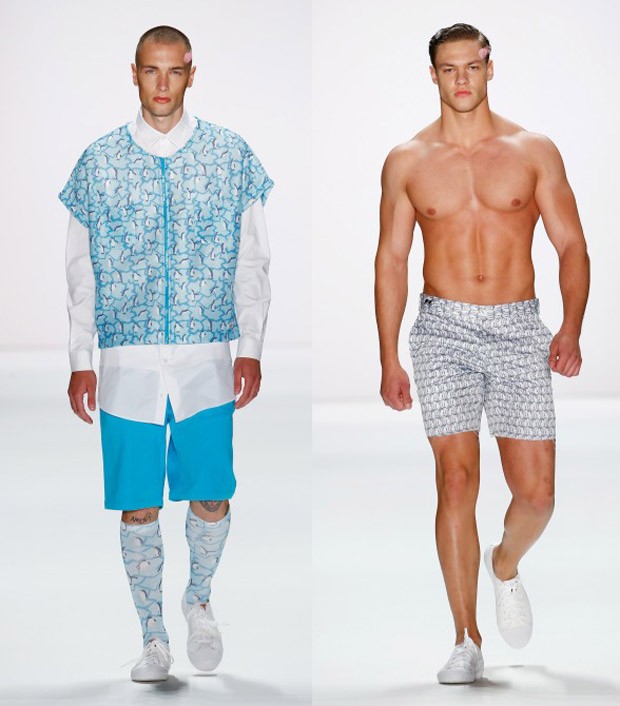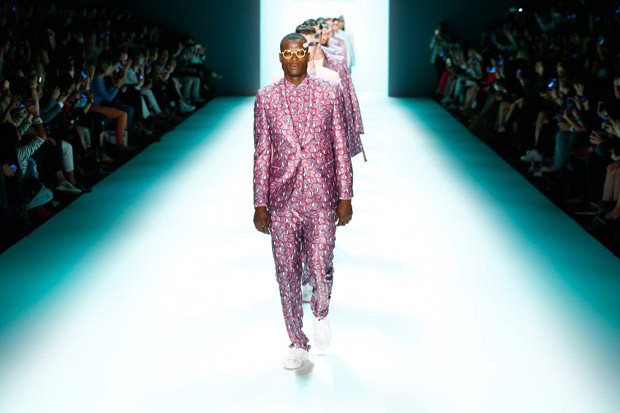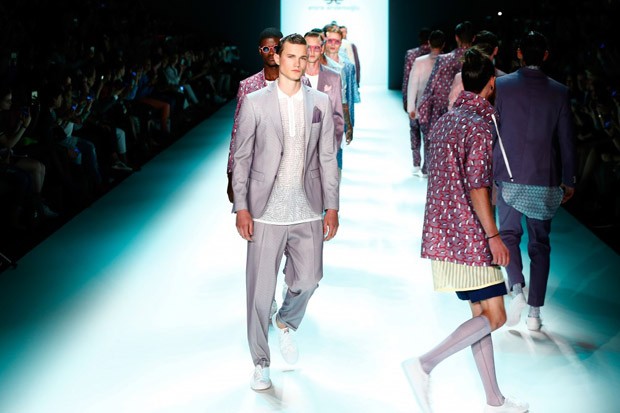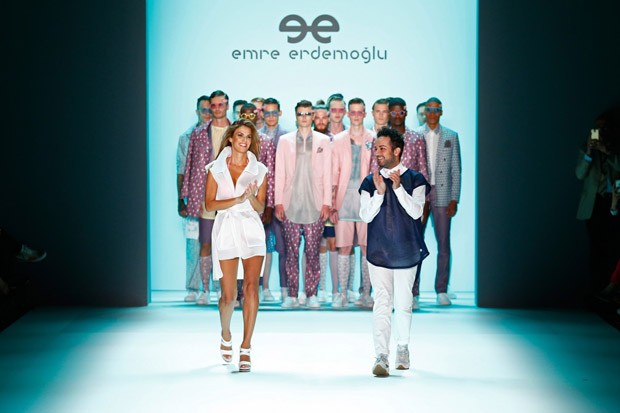 Picture Credit: Mercedes- Benz Fashion Week Berlin / IMG Fashion
Review by Sussan Zeck for D'SCENE Magazine