Lilly Ingenhoven presented her SS16 collection "The Championship" in the evening of the 10th of July 2015, and therefore it was one of the last shows of Mercedes-Benz Fashion Week Berlin. Time- wise, one of the last shows, albeit not collection- wise! This show proved, that sometimes the energy attending a full day packed with shows from morning to evening, can be worth it. "The Championship" is a collection that is made for the cosmopolitan woman that prefers to dress in a clean yet chic wardrobe. You may call it urban- chic, as each piece of this collection is utterly wearable.
The summery range of colours is dominated by fresh and light hues: sheer white and different nuances of blue, ranging from cornflower blue to ultramarine, are mainly paired in one look. But also dove grey can be found in quite a few of the outfits. Squares and stripes give the collection its contemporary, unique touch. It is a vivid mix and match that never gets boring, and always stays feminine. It felt never too daring, never too bright. It was just right.
As you might assume by reading the theme, "The Championships" takes its inspiration from the renowned Wimbledon tennis tournament. That is why the models are strolling down the runway through grass and with tennis rackets. As a consequence, various sporty elements can be noticed in this collection. It is a fine line letting sporty clothes still look feminine, but Lilly Ingenhoven masters this fine line astoundingly well.
Some of her tops, dresses and blouses are equipped with collars with gives them a slightly coquettish touch. Coquettish and individual, but still wearable. Worth of mentioning is also the fact Lilly Ingenhoven uses only finest fabrics, for instance cotton and silk. In addition to those looks, open sandals and sneakers are worn.
The hair of the models is kept braided and worn straight back, the make- up super clean. It is a collection that does not scream for attention, it just deserves devotion because of its very special- detail awareness, finest fabrics and its highly feminine and wearable pieces.
Game, set and match!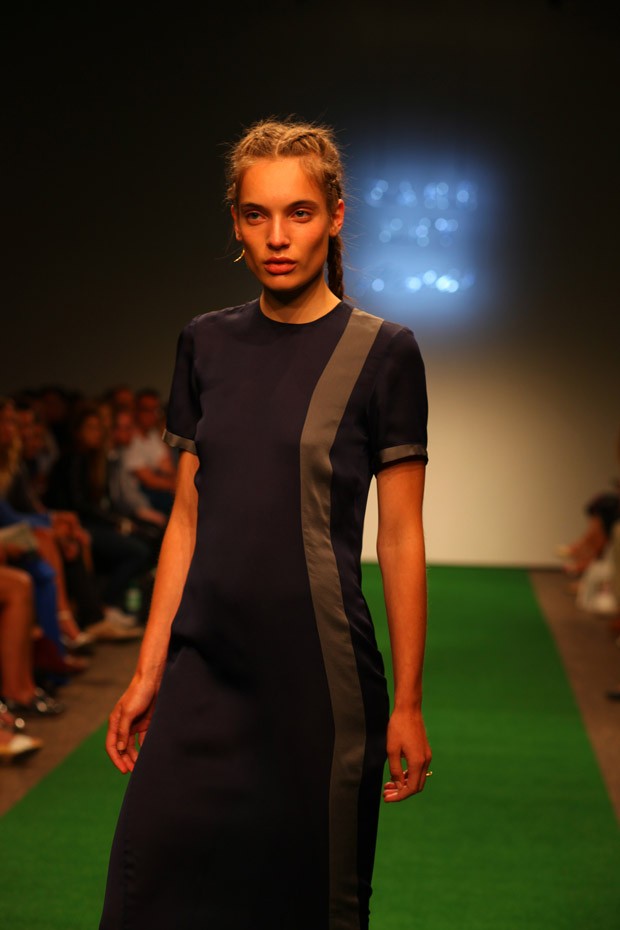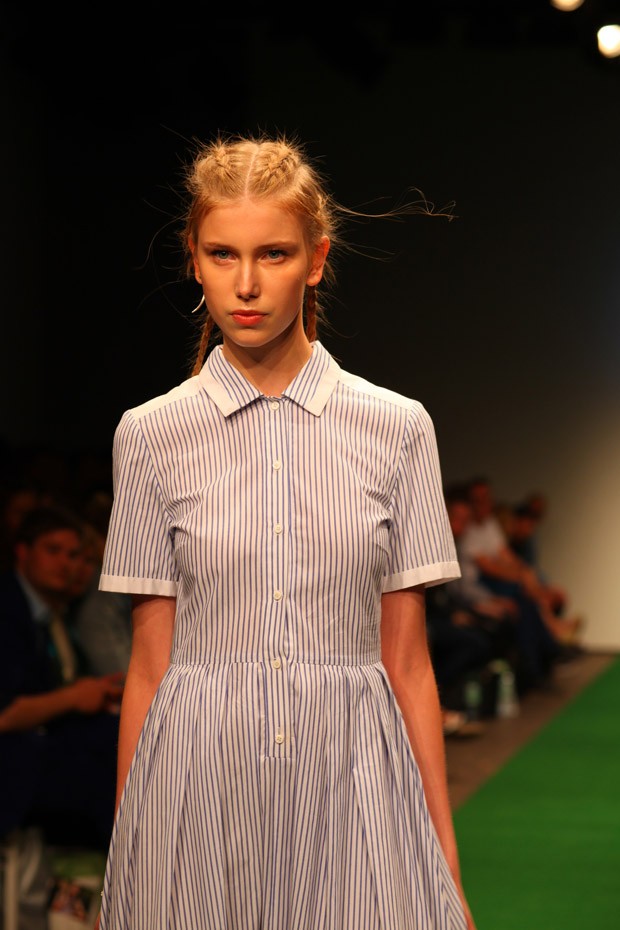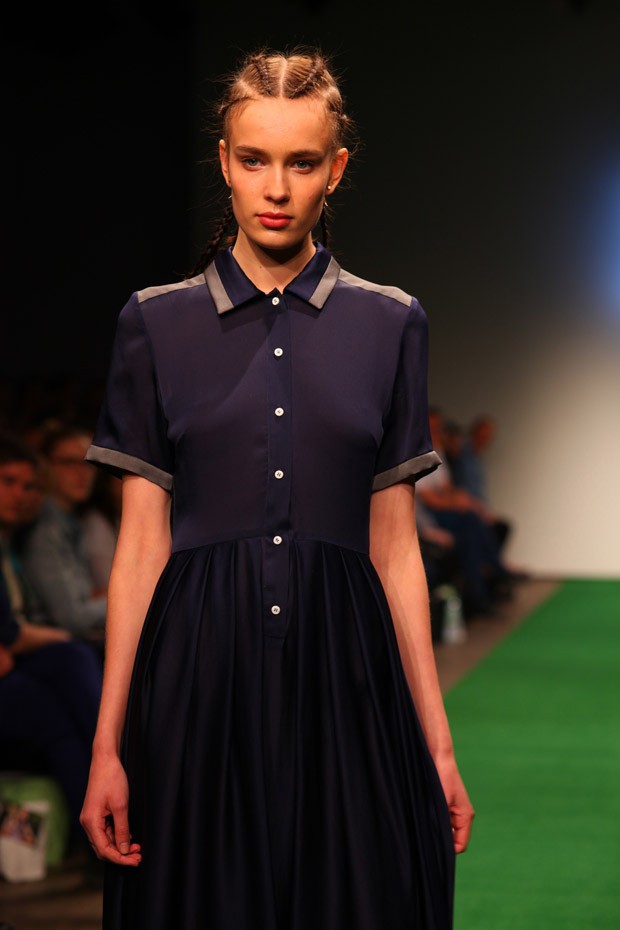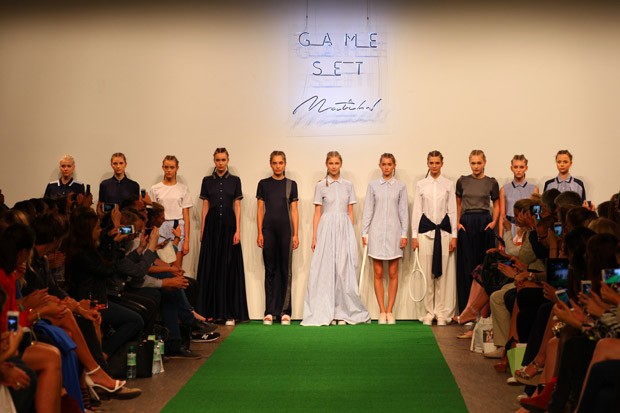 Review by Sussan Zeck for D'SCENE Magazine