With the ever-soaring prices of the property market, sometimes upgrading for a larger flat or house just isn't feasible. In July 2015, reports revealed that a lack of homes for sale pushed up prices and demand yet again in the UK, an unusual phenomenon during what is commonly the quietest month of the year.
But it's not just a UK trend: in the US, home prices have also been rising faster than wages. With fewer homes on sale too, buying a new house has never been harder. So here we have listed 5 great home upgrades solutions to make the most of your space and keep you waiting until the perfect opportunity comes up. You might not want to move again!
Top space: mezzanines
Mezzanine floor designs can be very versatile and can add a lot of space and value to all types of properties, accommodating large converted spaces and small flats alike. Apartment with high ceilings will be given more definition and additional space, perfect for those seeking modern loft vibes. For houses of more modest proportions, consider installing a small bedroom or bed spot in areas you don't use: make the most of it! Photo above designer Denis Krasikov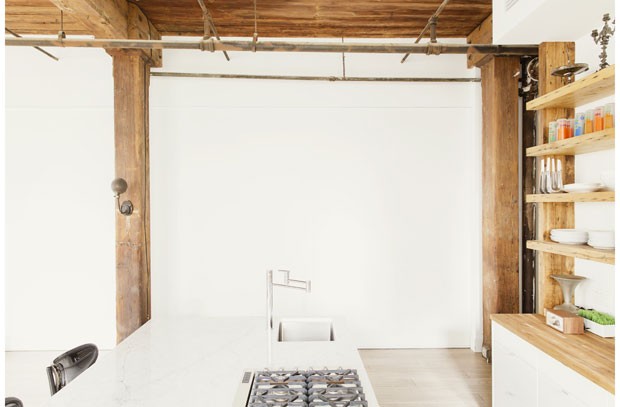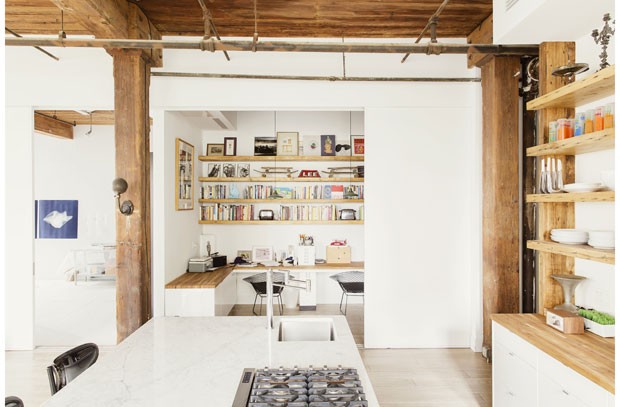 Build it in!
When you don't have a lot of space, shop-bought and free standing furniture can sometimes appear too bulky. For a more functional home, custom-made built-ins and storage can free a lot of space and blend beautifully into the surroundings. End of day, our apartment is not meant to be a storage itself, on today's market affordable self storage units are a great solution to our space worries.
Image – New York home designed by Ensemble Architecture DPC
More light
It might sound a little obvious, but adding more lighting fixtures and changing the colours of a wall that was too dark can transform a room dramatically, turning it into an airier space. Strategically placed mirrors are also a good trick. If you have wooden floors, painting them in the same colour as the walls can also give the illusion of limitless space. Such classy minimalism is very trendy at the moment – if you like it, you should definitely keep up to speed with new Scandinavian home design ideas. Consider purchasing acrylic mirrors online for this as they can be cut to size to fit in any wall space or cavity. Photo above Copenhagen apartment of Novelist Annika von Holdt.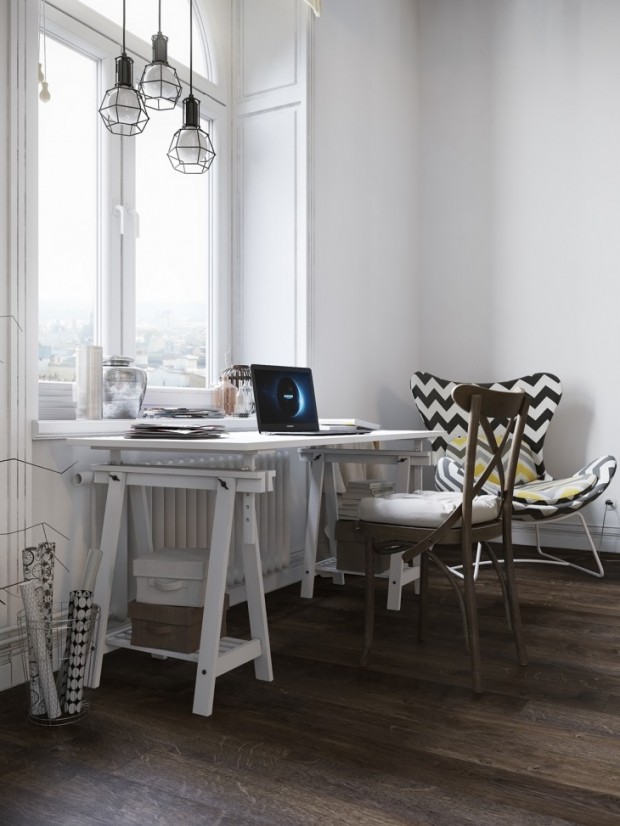 Double-use
Whenever possible, make sure to get furniture that can have a double-use and can be turn into another piece of useful storage: tables can turns into desks and chairs can even turn into beds. Multi-purpose objects are all the rage at the moment and usually well designed: they will add a touch of fun and class to any interior. Photo above designer Denis Krasikov
Hang it up
Make the most of your walls and consider adding shelves whenever a room is too small to use floor space. Keeping the colour scheme neutral should allow them to blend in nicely into the walls. If you have any, plants too can be suspended off the ceilings in trendy macrame hangers and add a little oasis vibe to your home.