Gianni Versace once quipped, "I like to dress egos; if you haven't got a big ego, you can forget it." If Versace's Autumn/Winter 2015 collection is anything to go by, his words still ring true today. With thigh high boots making an appearance in poppy red, yellow, and green hues, the fashion house clearly does not dress shrinking violets. Models sported the unashamedly emblazoned word "Versace" on jumpers, necklaces, and dresses with aplomb. When you wear Versace, you wear that moniker with pride. As for the menswear, furs, graphic prints, and refined suits with an edge dominated the catwalk. Versace's diffusion label Versus is utterly sophisticated for next season with its sleek, tailored silhouettes. Tartan, leather, knitwear, and khaki might make for more wearable pieces for a younger clientele, but they are still wholly and uniquely Versace.
GET YOUR COPY OF D'SCENE MAGAZINE IN PRINT OR DIGITAL
Everything about the Italian brand, which was established in 1978, is intended to be notice-me, not wallflower. Not to mention, Versace has dressed some big personalities: Madonna, Elton John, Elizabeth Hurley, and Diana, Princess of Wales, to name but a few. Even the famous Versace logo is unavoidable and instantly recognisable. Medusa is depicted with flowing locks, opposed to her often-seen head of black snakes. In Greek mythology, a terrible fate was bestowed upon her by the goddess Athena when Medusa allowed herself to be seduced by Poseidon in the goddess Aphrodite's temple. Whenever anyone gazes at Medusa's visage, they will be turned to stone. In a similar fashion, Versace's creations leave people stunned, forcing them to motionlessly look on in awe. The logo also embodies the qualities of Medusa, which have now become synonymous with Versace: sheer authority, attractiveness, and fatal fascination.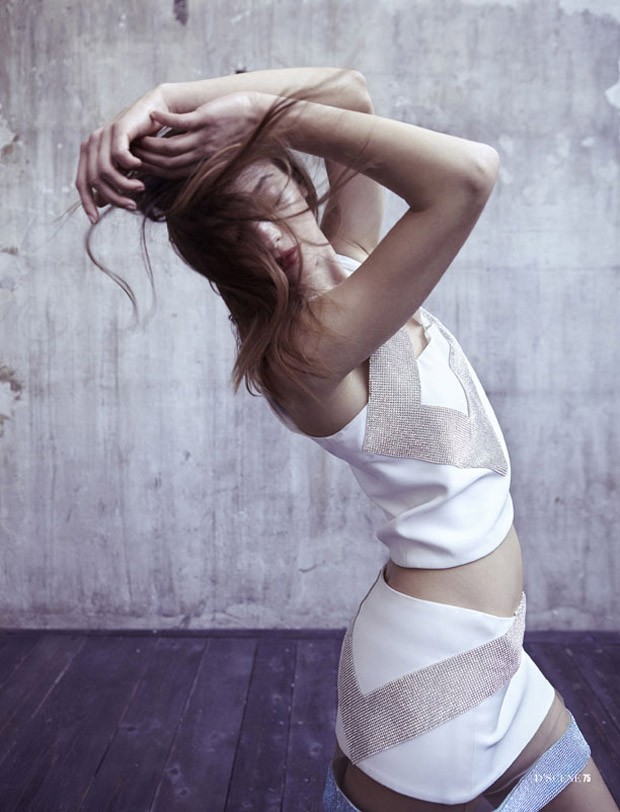 After Versace's tragic death in 1997 at the young age of 50, his sister Donatella became the label's new figurehead and had to present her first collection a mere few months after her brother's death. With a woman's touch, Versace's aesthetic has blossomed from over-the-top glamour to a more understated and elegant sexiness. For the Spring 2015 Atelier Versace Couture collection, Donatella found inspiration in the naturally curvy shape of a woman's body. The ensembles celebrated the female form with suggestive cutouts and figure-hugging designs, which have proven to be very popular on the red carpet. Donatella herself is the picture of a perfect Versace woman with her bold style and dynamic presence.

Versace is just as eclectic as it is timeless. Versace now has a children's line and not only does the label produce clothes, but it has also branched off into accessories including jewellery, eyewear, and even pens, make-up, fragrances, and home furnishings. The brand has only gone from strength to strength and perhaps this diversification is one of the reasons for its continued success.In that sense, Versace is not just a brand, but it can become a lifestyle of ultimate luxury.It promotes what many aspire to be, the combination of financially and socially successful and, of course, stylish. Versace clothes present the wearer with the opportunity to broach the fine line between cocky and confident and strike the perfect balance.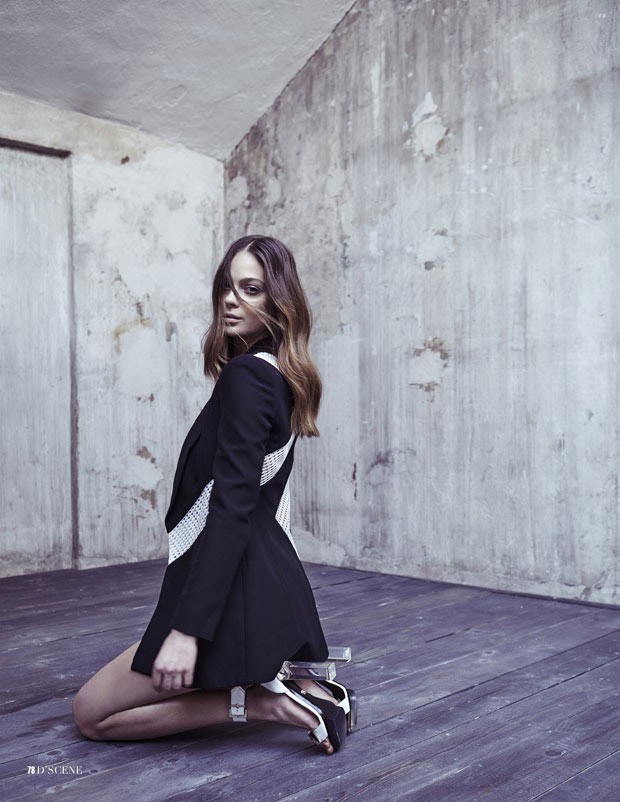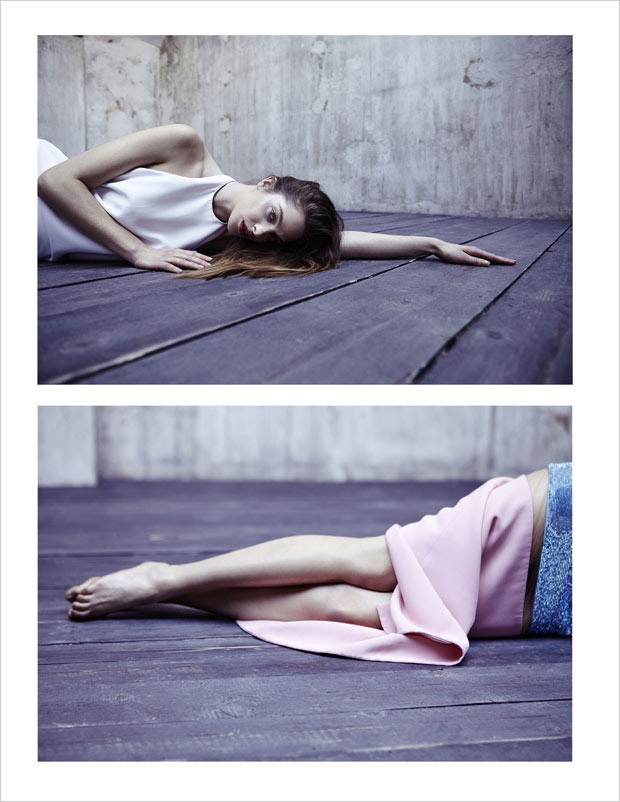 Fashion is a prevalent force in society and Versace has even started to be hailed in the territory of popular culture. As for how Versace would feel knowing his label has been featured in a rap song called "Versace" by hip-hop trioMigos? To return to the opening quote, I think he'd feela devilish delight from the rappers' big egos. Especially since Versace was the first to encourage a relationship between fashion and music. My advice to you is to tap into your own big ego and wear your clothes, Versace or otherwise, with unapologetic egocentricity. Besides, looking and feeling good in your appearance is something that no one should ever have to apologise for.If anyone says anything, just tell them that Versace made you do it.
"Versace, Versace, Medusa head on me…"
Photographer Marco Cella
Stylist Emily Lee At Freelancer Artist Agency
Model Justyna Stolarczyk at Women Management Milano
Makeup Artist Sara Casiraghi At WM Management
Hair Stylist Marco Minunno At WM Management
Stylist Assistant Zuzanna Borowska
Special Thanks To Versace And Circus Studios Milan
Story written by Laura Rutkowski (www.myldndream.com) is published in SUMMER 2015 issue of our D'SCENE Magazine, featuring supermodels Brad Kroenig and Baptiste Giabiconi on the covers. 
For more of Marco Cella's work log on to www.marcocella.com and for more of Emily Lee's visit:  www.emilylee.net