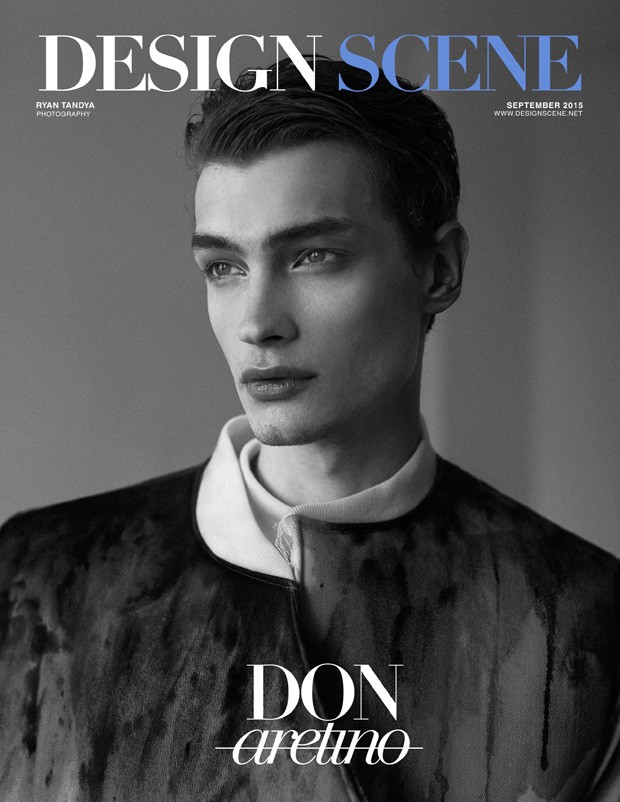 Exclusive DESIGN SCENE interview and photo shoot with up and coming Berlin based designer Don Aretino whose Fall Winter collection was photographed by Ryan Tandya.
RELATED: Find more Design Scene Interviews
Hair styling handled by Hair Stylist Hendrik Gebhardt with makeup from Makeup Artist Lavern Marquez. Models featured in the story are Branko from Modelwerk, Johannes, Jordan, Nikita, Patrick and Stella.
Discover the collection in the Suppressed Hunger session as well as our interview with the designer after the jump:

When did you know you want to become a fashion designer?
I always knew since an early age that I want to do something with art, whether it was fashion or other fields of arts, it wasn't very clear to me at that point of time. When I first moved to Germany after high school, my aim was to enroll in fine art schools, to major in painting, but then things didn't quite work out as i wanted it too. After all those rejections, 2 years ago I finally decided to go with plan B and try to apply for fashion school, which i got in directly on the first try, because deep down I always knew that I have a thing for fashion. So since then I just know that this is it.. that I was meant to do this in the first place.
You design both menswear and womenswear, which do you prefer?
I personally consider myself to be a Menswear designer, not that i can't do Womenswear, its just that i don't really like to design around boobies and vagina.. hahah…
How do you find the Berlin fashion scene?
I consider Berlin fashion to be quite dark. It is being influenced much by the subcultures of the people living here, in other words i would say that it is not fully developed yet.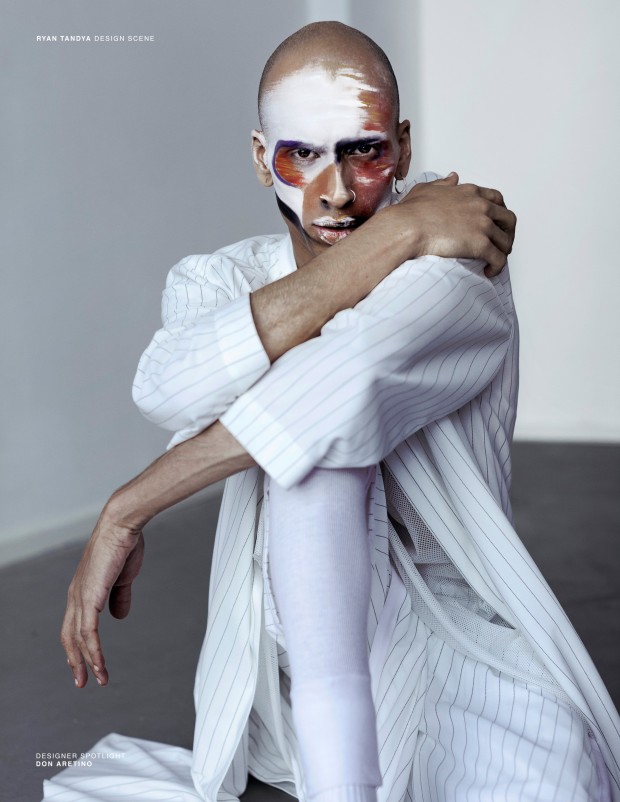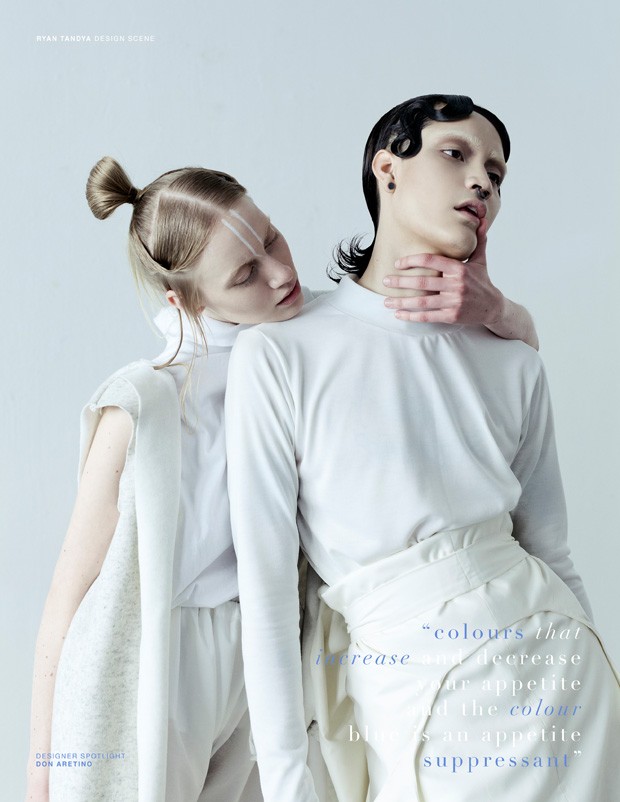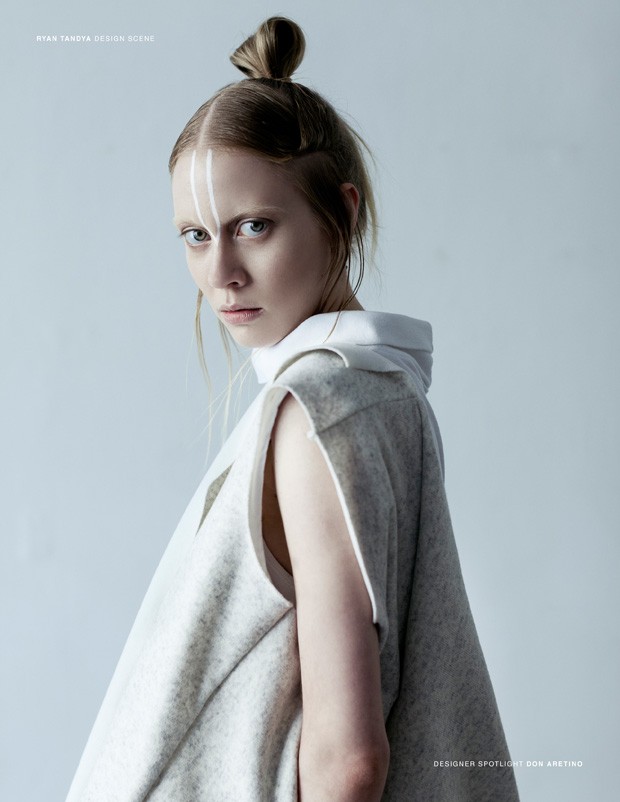 Which designers influence you the most?
There are definitely some designers that has impacts in my designs; Craig Green, Robert Wun, Comme des garcons, Ximon Lee, J.W. Anderson, Rad Hourani just to name a few.
Why did you decide to call your Autumn Winter collection 'Suppressed Hunger'?
This collection is based on my childhood, me being the second child between my 2 siblings. In Indonesia, where I come from, having the first-born son is a big thing, cause in a way he is the one who will continue the family name, and my brother has that honor. My parents always wanted to have a daughter as the second child, but then I was born as second and then they were very happy to have my sister in the end.

So I call this collection "Suppressed Hunger" to express my hunger at that time, trying to impress/get the attention of both of my parents.
Your Autumn Winter looks are white and blue, a colour palette not often associated to the season. Why did you decide to use only these two colours?
During my research I came across an article, about the meaning of colour, colours that increase and decrease your appetite and the colour blue is an appetite suppressant. So, the colour palette itself is based on the concept "Suppressed Hunger", white is to imply the innocence of a child and blue is the colour of suppressed hunger itself.
What's next for Don Aretino as a fashion label?
Hmm.. world domination..?? ahhahah
Where can our readers get the pieces from your collection.
www.donaretino.com ; my website will be up in a few days in that domain 🙂