Actor and director Xavier Dolan brings his old school charm to the latest Louis Vuitton campaign. Modeling for LV's Ombré Collection campaign Dolan was photographed by renowned fashion and portrait photographer Alasdair McLellan. The campaign celebrates Vuitton's latest line of leather goods, reissuing two key Louis Vuitton bags, the Porte-Documents Voyage Bandoulière and the Keepall both modeled by Dolan in the campaign.
Louis Vuitton has chosen actor and director Xavier Dolan as the male face of Louis Vuitton's new advertising campaign. Since he first stepped on the scene at only 20 years old with his debut feature film J'ai tué ma mère, Xavier Dolan has been referred to as "Quebec cinema's boy wonder". His fifth feature film, Mommy (2014) won the Jury Prize at the 2014 Cannes Film Festival. At only 26 years old, he was selected to be on the 2015 Cannes Film Festival jury presided over by the Cohen brothers, becoming the youngest member ever. – from Louis Vuitton
Natually, Dolan himself was excited to be part of the campaign for the label's iconic bags, he said: I've fondly dreamed of becoming the face of an important brand since I was a child, in the same way that others dream of becoming an astronaut. I dreamed of this as I first and foremost dreamed of becoming an actor and would look up at these huge posters of celebrities while driving along motorways or crossing under bridges. That I am today the face of Louis Vuitton almost seems like a twist of fate. You dream back to front, wanting the rewards before putting the work in. And then you work, get on with life and just sometimes these childhood dreams have a way of catching up with you. This is a true privilege for which I am eternally grateful.
Discover more of the campaign and take a closer look of the bags after the jump:

Xavier Dolan by Alasdair Mclellan for Louis Vuitton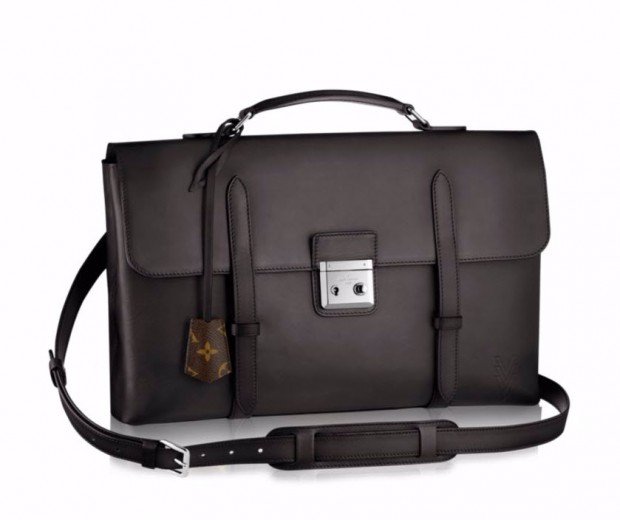 The new Cartable shape in gorgeous Ombré natural leather brings vintage cool to the workplace. Spacious enough for your laptop and folders. Stylish enough for any after-work social occasion. Featured in the campaign.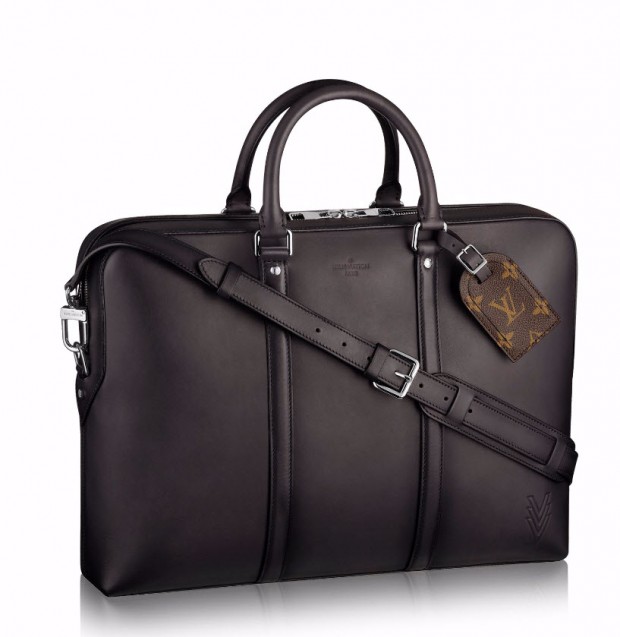 The Porte-Documents Voyage Bandoulière is a business shape designed to be as chic as functional. Crafted in handsome Ombré natural leather embellished with a subtle patina, it offers true business sophistication. Remarkably sturdy, its rounded handles make it amazingly comfortable to carry, while the removable leather strap adds some practicality to the shape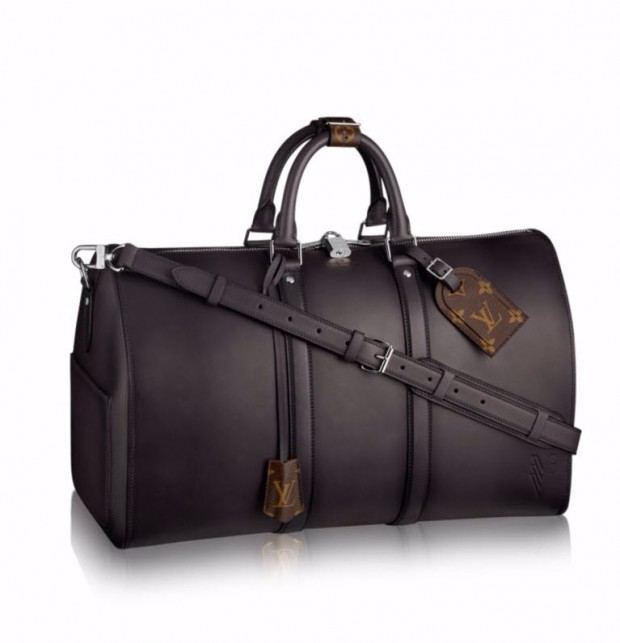 Proposed in Ombré natural leather, this iconic travel model has never looked so chic. The sophisticated leather patina brings volume to the Keepall 50's lines. A must-have for serious leather connoisseurs. Featured in the campaign.
Want more of Louis Vuitton? Click on the image below to discover the FALL WINTER 2015 collection hitting the LV shelves around the globe right now.
For more of LV visit desingscene.net/louisvuitton