In retrospect Prada Spring Summer 2016 womenswear collection presented during Milan Fashion Week in September comes as a true highlight of the fast approaching season. The showspace itself reflects on the collection sent down the runway by the Fashion House's Miuccia Prada. The label has once again worked with AMO the innovative design studio of architecture practice OMA.
For the Spring/Summer 2016 Prada Women's show AMO investigates the perception of continuous space through an invasion of the ceiling. Plastic sheets hang down acting as a virtual mold that defines the catwalk and seating areas, while the concrete ground area acts as the negative of the above scene. The fiberglass and polycarbonate stalactites manipulate the proportions and perspectives of the brutal and industrial space. These alternating levels of views and transparencies introduce the guests to a blurred horizon. – from PRADA
RELATED: Browse Through PRADA Archive On Design SCENE
Miuccia and her team bring back the colour-blocking alongside the label's signature jewelry pieces, while the sheer trend of the season is actually replaced by eye-catching transparent materials.
Discover more of the impressive show space and the looks from Prada's Spring 2016 collection after the jump: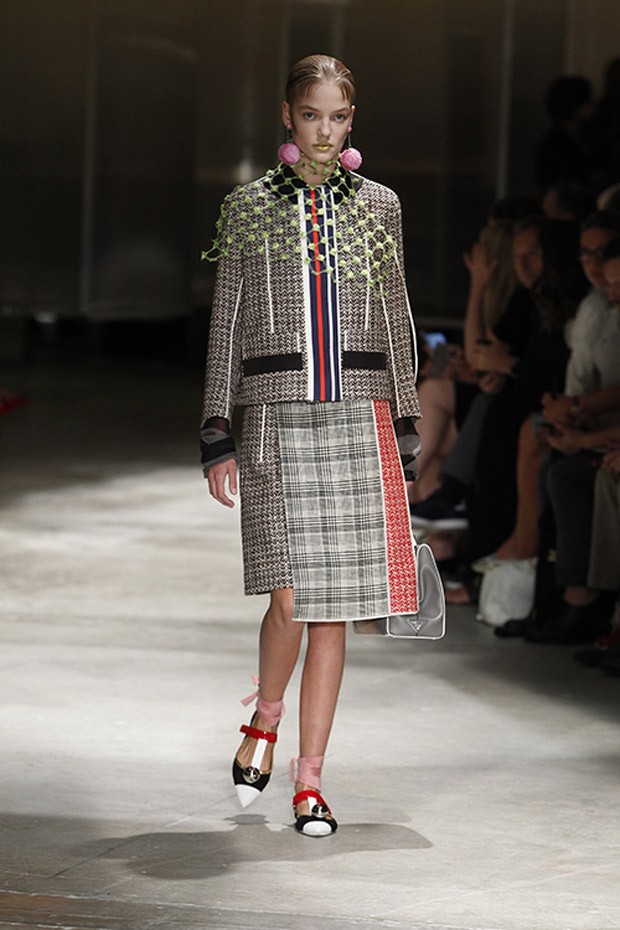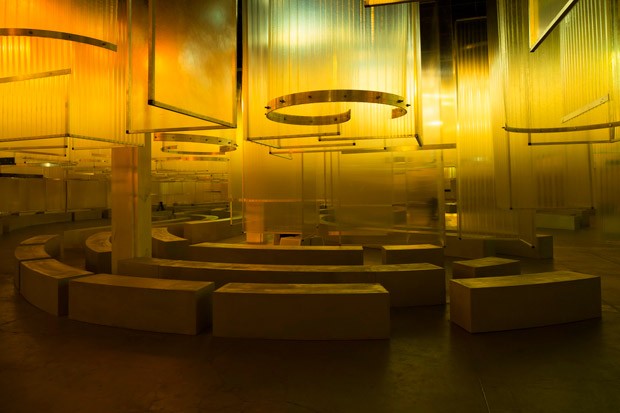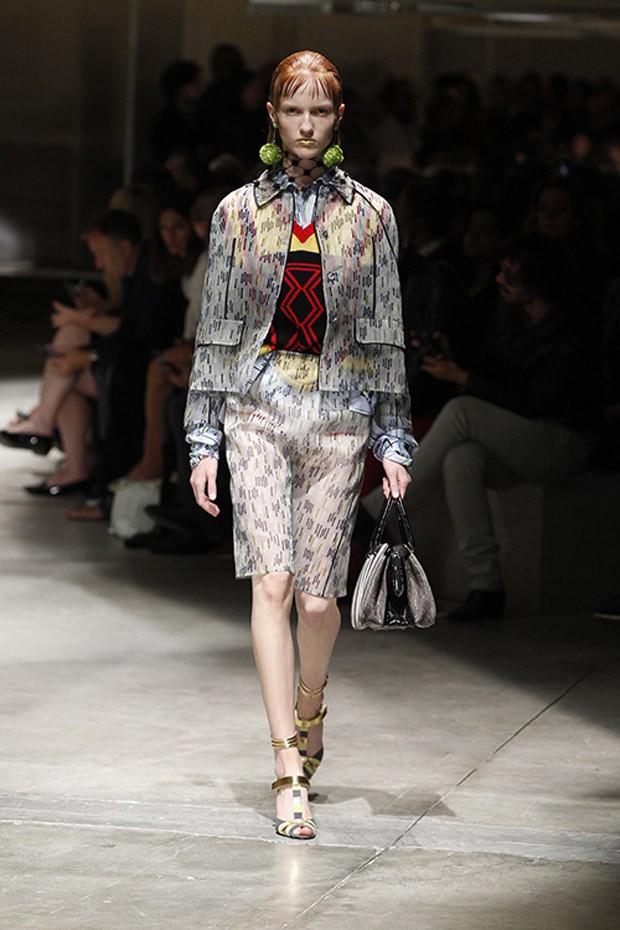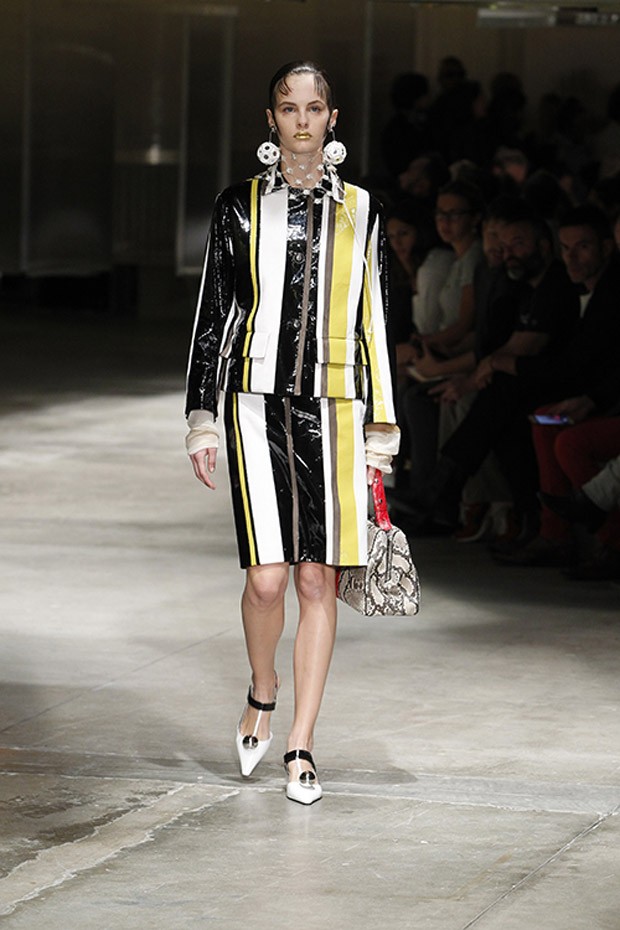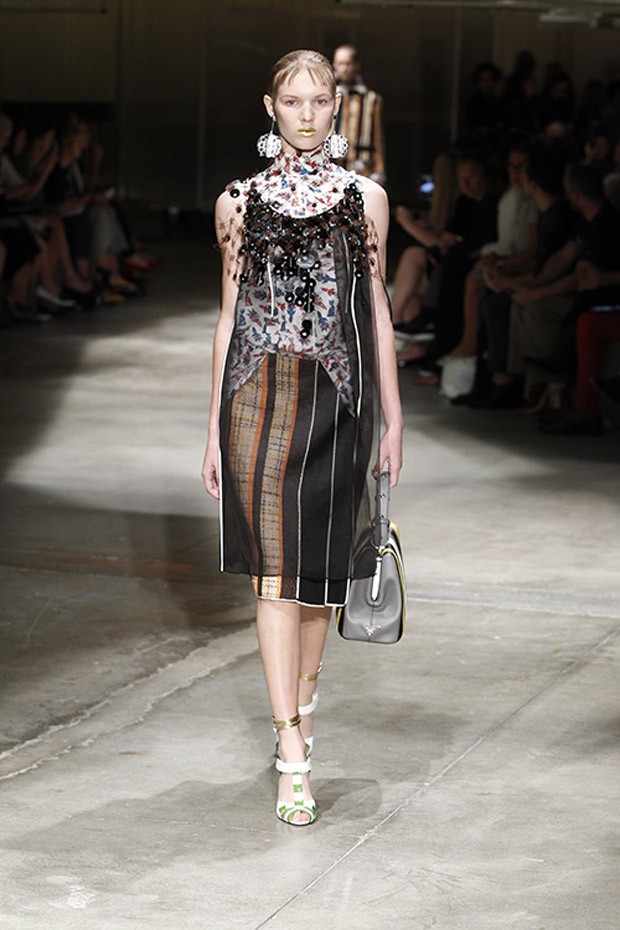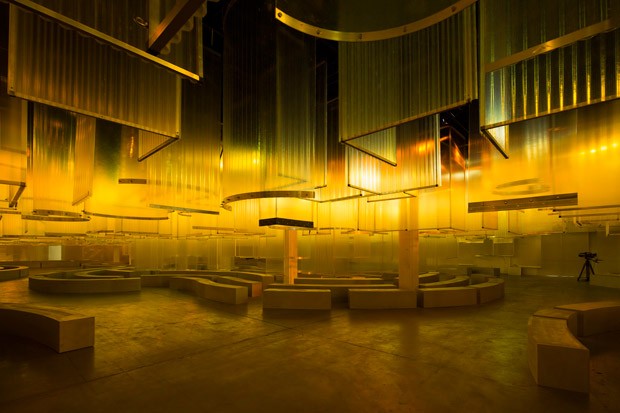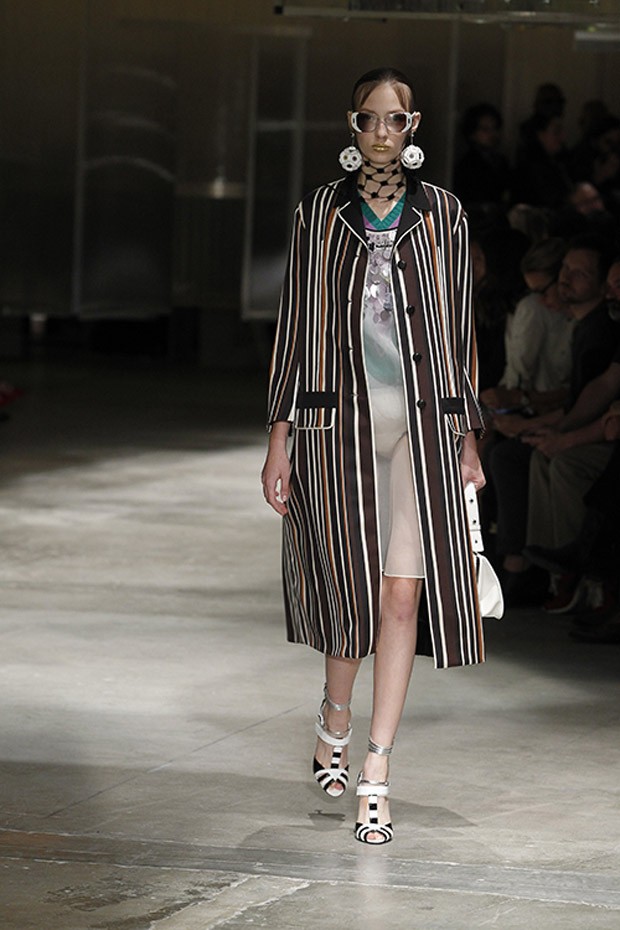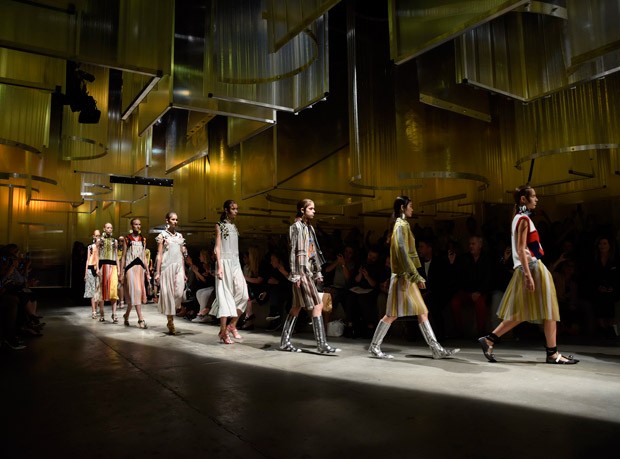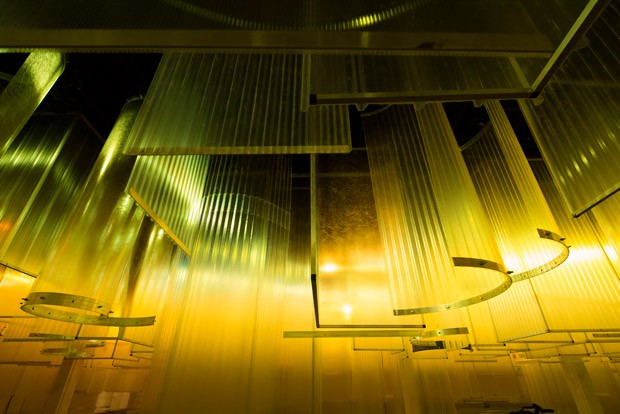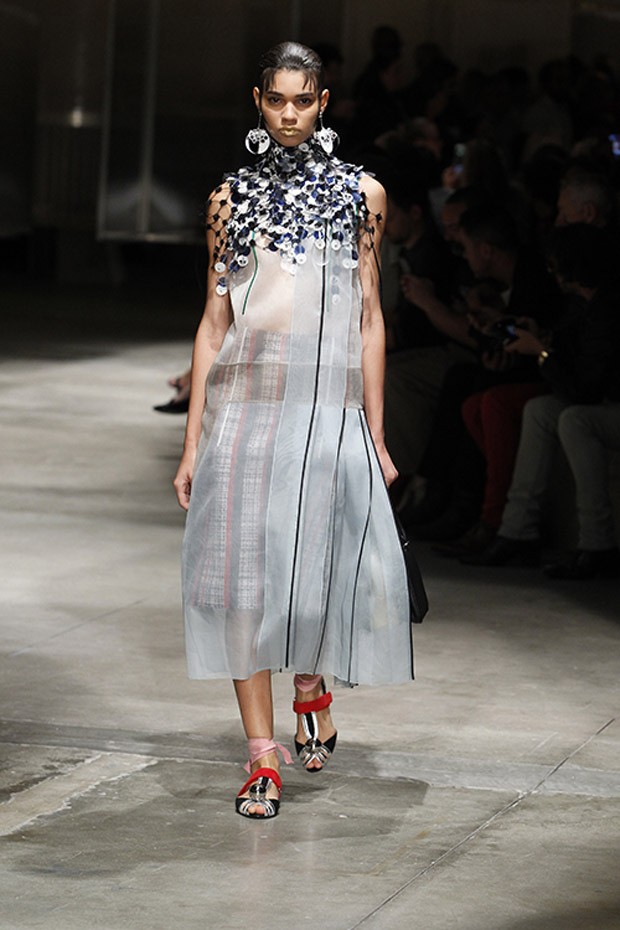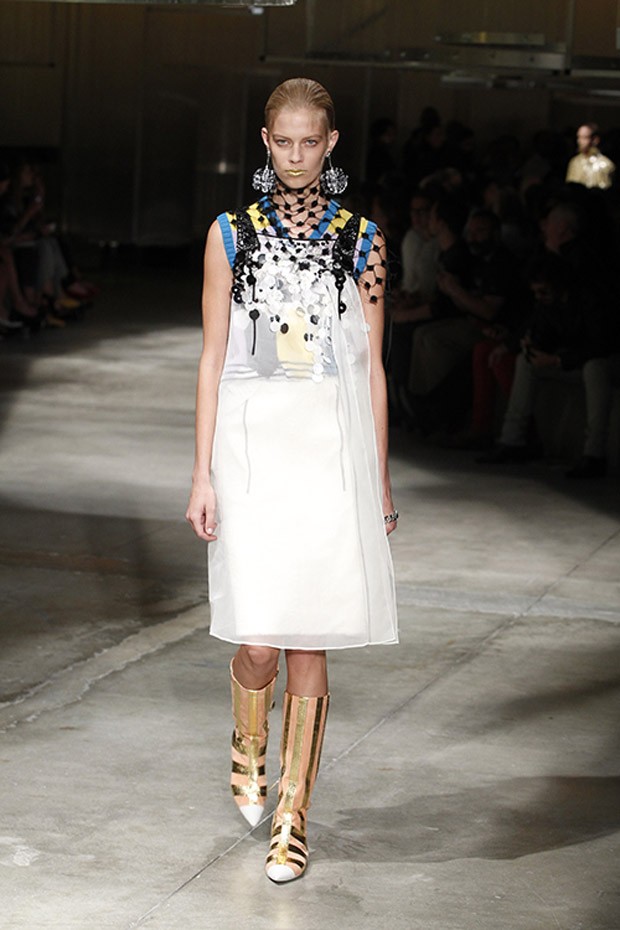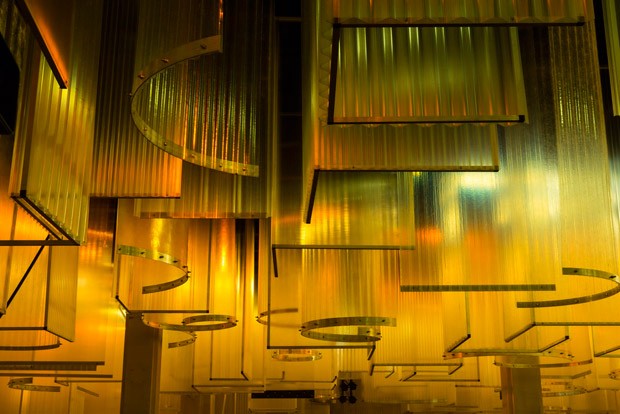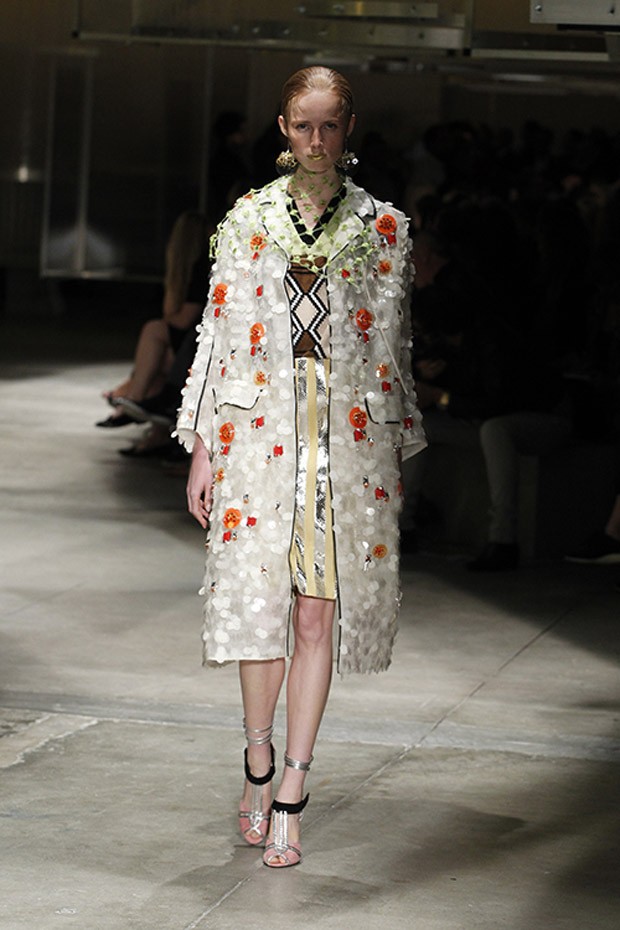 Images Courtesy of PRADA – www.prada.com