Fondazione Prada in Milan which opened its doors only a few months ago has announced its latest exhibition dedicated to the work of artist Gianni Piacentino. The new installment at Fondazione is curated by Germano Celant and as a solo show it takes the two levels of the Podium at the PRADA space.
The central building of the Fondazione Prada houses 90 works by the artist, showcasing them in an anti-chronological order dating from this year's projects all the way to the 1965.
"At its core, my work always contains the importance of the technical and mathematical control of the result. I don't allow myself to give way to repressed feelings and emotional drives" – from Gianni Piacentino
The artist is globally known for his unique mix of pop and consumer imagery showcased through geometric and primary forms, nevertheless his work always stood out from the dominant movements such as Pop Art and Minimal Art.
"An absolute escape from the imperfection, instantaneity and randomness of making art, in order to access a universe of perfection, calculation and concentration that can compete with a motor or flight vehicle, on both a sublime and an absolute level" – said Curator Germano Celant talking about Piacentino's wast archive displayed at Fondazione.
Discover more of the images from Fondazione Prada after the jump: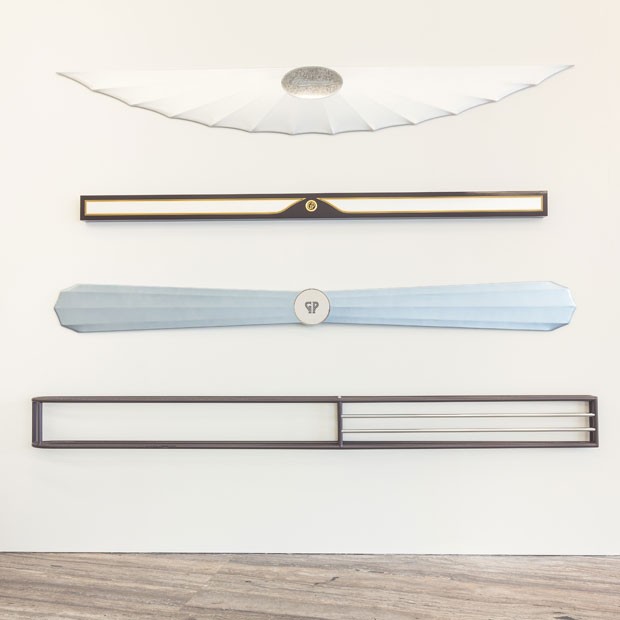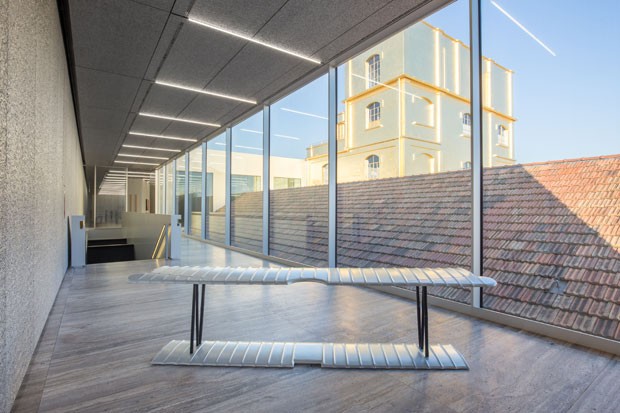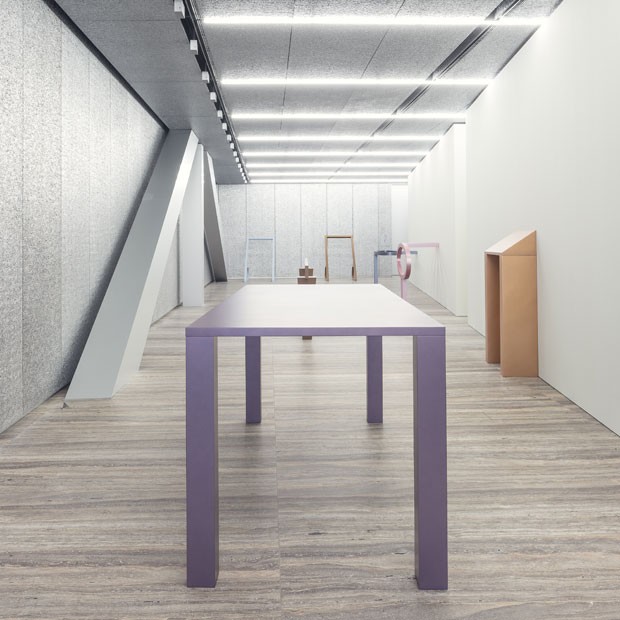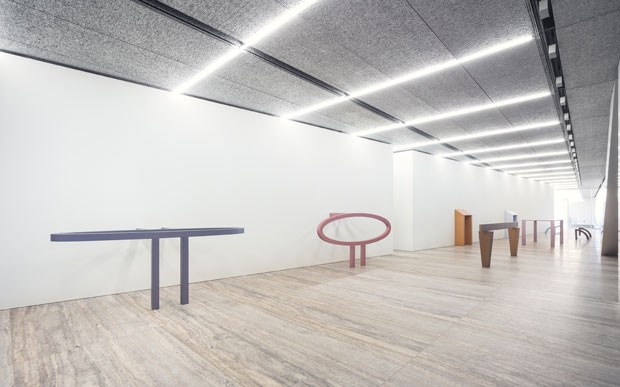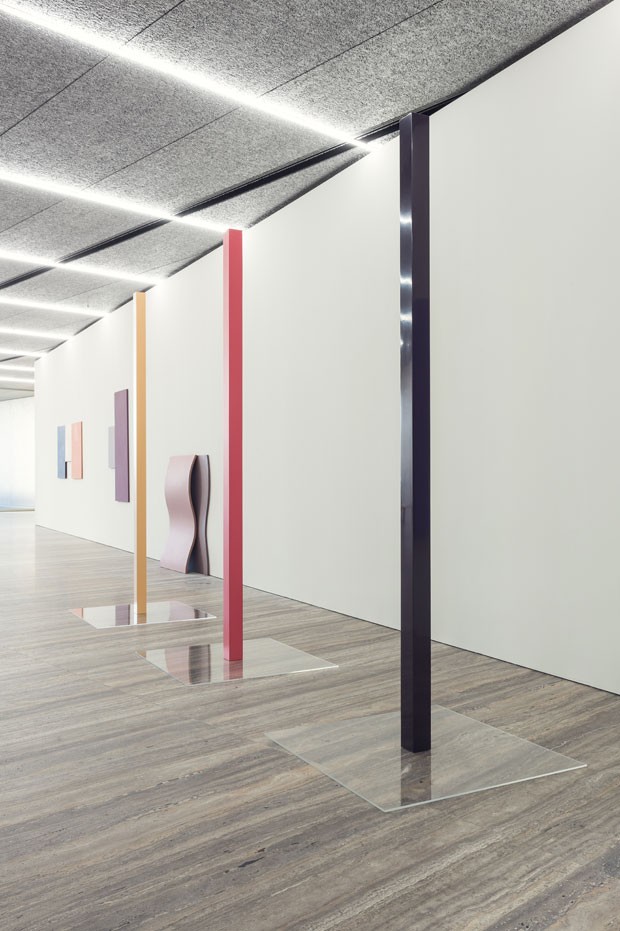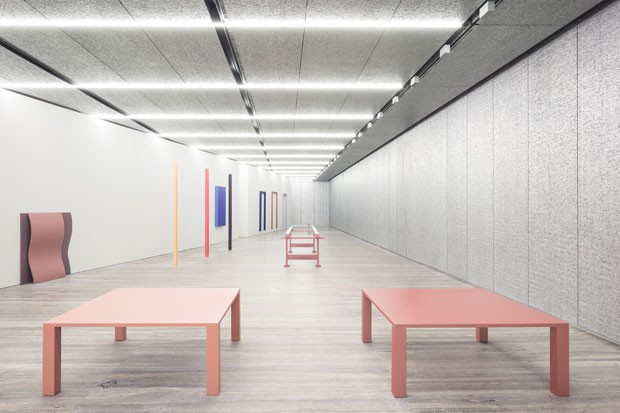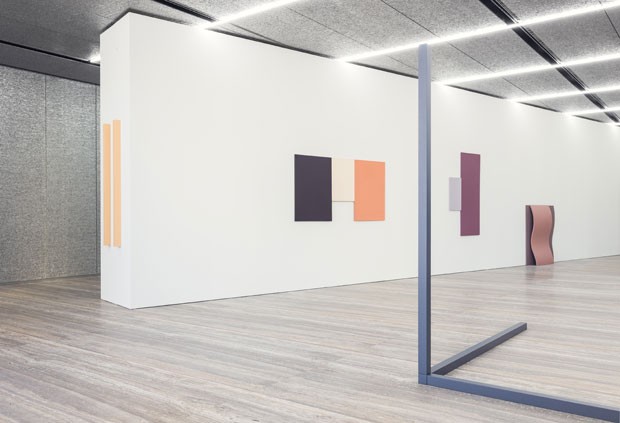 Fondazione Prada hosts the Gianni Piacentino's exhibition from November 7th through January 10th.
Location: Fondazione Prada, Largo Isarco 2, 20139 Milan
T +39 02 56 66 26 13
Web: fondazioneprada.org
All Images Courtesy of Fondazione Prada