The World Of Roberto Cavalli Prints
|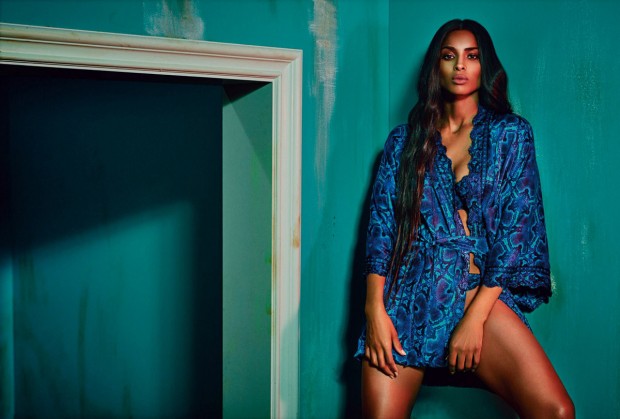 When Vogue Paris wrote that one of the leading trends this season was "leopard print on acid", many people cringed and wondered how this could possibly work. The classic leopard print, done in bright, bold, Technicolor, sometimes acid-bleached, sometimes done in the brightest primary colors, pranced on the runways on dresses, coats, bags, and everything in between. Image above Ciara for Cavalli Autumn Winter 2015 campaign by top fashion photographer Francesco Carrozzini.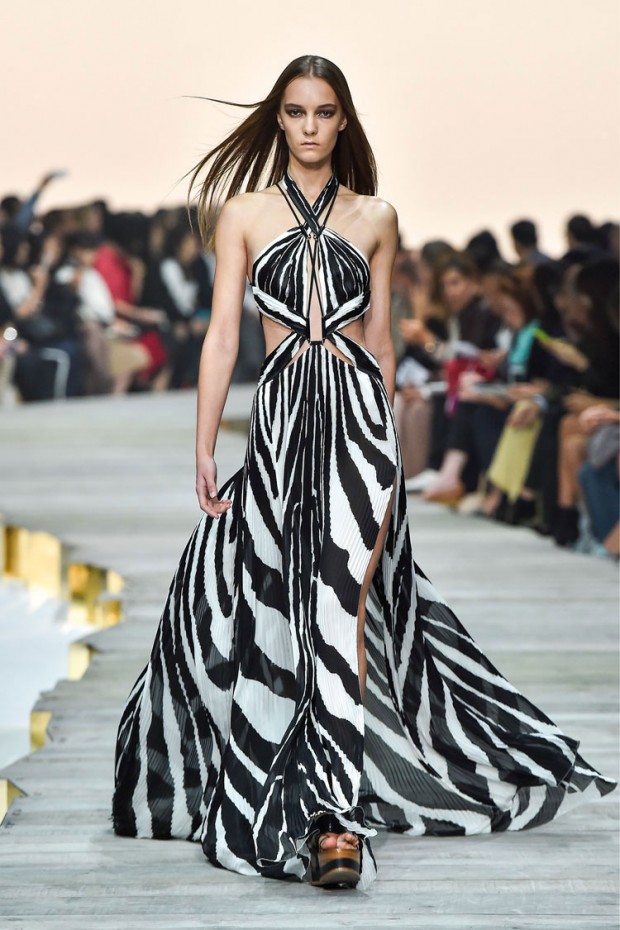 Animal prints have always been present in just about any season (image above comes from Cavalli Spring Summer 2015 Runway Show), but this season seems to take things to a whole new level. Just look at the dresses of the fabulous Roberto Cavalli, which incorporate the print with different fabrics to create texture that is often lacking in animal print dresses.
.@LumaGrothe in @LOfficielThai wearing a #RobertoCavalliFW15 printed dress. Ph @pauldeluna #RobertoCavalliEditorials pic.twitter.com/Jz3uaShPVX

— Roberto Cavalli (@Roberto_Cavalli) November 27, 2015
Of course, Cavalli has also done a range of other animal-themed dresses, from the "Lion's face worked into jacquard knits", to the tiger print fitted dress from the Just Cavalli collection on Lyst.

Lion's face worked into jacquard knits and paired with a brilliant limoncello ball dress. #RobertoCavalliSS16 pic.twitter.com/PHdToVl2ce

— Roberto Cavalli (@Roberto_Cavalli) November 11, 2015
Already renowned for his graphic prints, Cavalli was, in fact, sued last year for alleged copyright infringement of the work of graffiti artists. As reported by Lauren Milligan, "The street artists – Jason Williams, Victor Chapa, and Jeffrey Rubin – filed a suit at the Central District of California court, claiming that Roberto Cavalli's Just Cavalli label infringed their copyrights on a work they did in San Francisco's Mission district." Cavalli, of course, maintained innocence, but has since stopped producing graffiti-inspired pieces, with dresses now using animal prints as their centerpiece. Cavalli's prints may seem over the top to some, but they're perfect for those with a wild streak.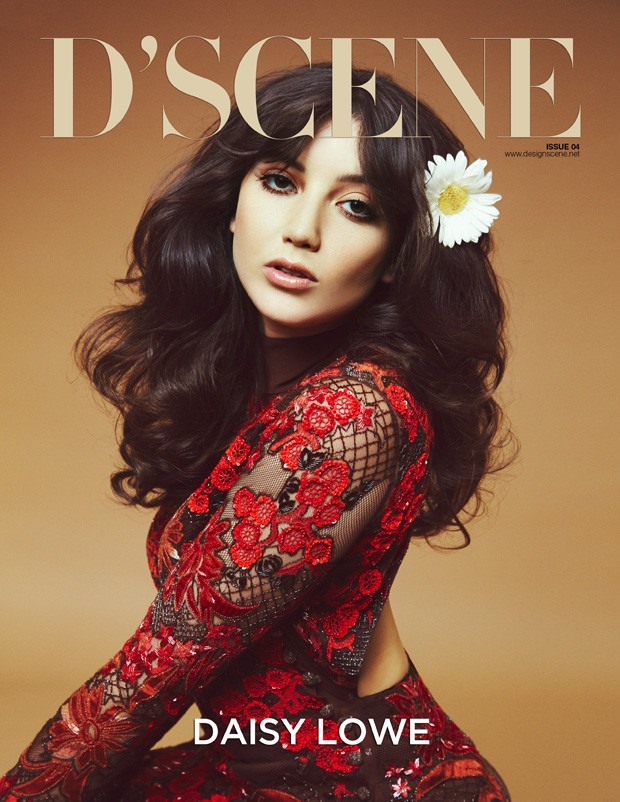 To also go back to our Winter issue of D'SCENE where we focused on the other favourite material at Cavalli atelier, lace. Supermodel Daisy Lowe is clad in a lace dress from the Roberto Cavalli Fall Winter 2015 collection for the cover of our latest print edition photographed by Louie Banks with styling from our Fashion Director Christopher Maul. Moreover the dress is in fact from the last collection designed by Roberto Cavalli himself for his eponymous line. With Cavalli family selling majority of their company's shares, the new head of the design is Peter Dundas who took over both men's and women's collections after leaving his post at Pucci.
Dundas while no stranger to prints himself which he showed with his work at Pucci, is to develop a new era for the famed Florentine Fashion house. Meanwhile Roberto Cavalli's ex wife and business partner Eva Cavalli has only recently announced starting up her own fashion line. Nevertheless, exciting times for the Cavalli brand!