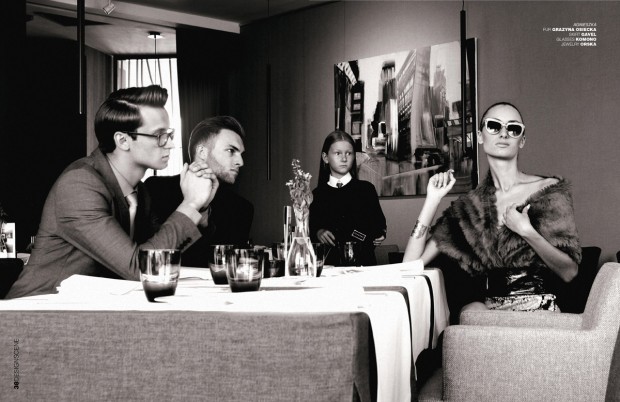 Fashion is one of the world's most glamorous and revered industries, and we'll wager that there are few people reading this article that haven't, at one time or another, thought about starting their own fashion label in order to embrace the glitz and celebrity of the fashion world. While fashion, in its many guises, is for everybody, starting a brand may not be; it requires determination, passion, motivation, and, above all, a thick skin. For anybody still keen on entering the world's most stylish business sector, here are a few hints and tips that should sort the fashionistas from the fashion wannabes.
An introduction for aspiring fashionistas
Every fashion brand begins with an idea; that one moment of inspiration that sparks a fashion movement. It's that one instant that breathes life into any fashion label initially and it's essential for any wannabe designer or fashion house owner to embrace that idea, tease out its intricacies, and convert it from a mere notion to a tangible business plan. First thing's first: a fashion brand's concept. What will the brand represent? What will it sell? Who will the fashion label appeal to and how will they be targeted? Fashion is all about the design and the sale, and so any new label must be able to answer those questions, and more beside. Who will design the clothes? Where, and how, will they be sold? What niche will this new label fill? These questions should form part of a viable business plan, which can be referred to whenever there are moments of uncertainty. There are so many brands out there attempting to create the same items with the same messages – it's time for something fresh.
The intricacies of launching a fashion brand
Starting a fashion brand takes a lot more than an idea and plenty of enthusiasm, although those traits certainly help; there are a number of things that any budding fashionista and future fashion-house owner will need to know first, namely where they're heading and what it will take to get there…
Costing
Starting a fashion label costs money, regardless of whether a person is hoping to own a physical shop, or sell their wares online. For starters there's buying in materials, templates, and accessories, funding advertising and marketing, paying bills, and providing a wage to anybody else working within the business. E-fashion is, obviously, much cheaper as a start-up than a bricks and mortar store, but new business owners shouldn't be complacent; will they find their venture themselves, appeal to family and friends for help, seek investment or sponsorship, or take out a business loan? Each of these methods of funding has its own implications, which will need addressing before the business gets off the ground.
Marketing and advertising
There's little point in creating a fashion brand that nobody knows anything about, so effective marketing and advertising is essential. A new label will need its own website, a social media presence, a recognisable logo and a colour scheme that will inspire brand loyalty, webverts or television spots, and a handle on its target audience; who are they and how can they be reached with maximum impact. Networking is also incredibly important when it comes to building a fashion brand, and anybody considering such a venture will need a thick skin, and confidence in the face of bigger brands and potential clients. After all, these people can lift the brand into the limelight.
Shopping and delivery
Regardless of whether the brand will operate online or in person, it's important that shopping and delivery details are worked out before the label's launch. How will deliveries be taken, handled, and shipped? Will there be a dedicated warehouse or backroom from which the business is run? Internet-based fashion labels need an online shop that works, with easily navigable tabs and buttons; these will allow customers to make their choices, and workers to prepare orders and shipments. Every aspect of the shopping experience, including payments, delivery details, invoices, and orders must be worked out before a shop goes live. Invoices, in particular can be something of a headache if a person's never dealt with them before. To simplify things, sites such as invoicehome.com provide a fantastic array of invoice templates, along with advice about putting them into action. Such guidance shouldn't be ignored. When launching your own fashion brand it is absolutely essential you hire a reliable Courier service.

Administration
Finally, yet most importantly, comes administration, which must be tackled in order to ensure that a business runs smoothly, and legally. Paperwork, including invoices, delivery slips, receipts, bills, and order forms must be kept in order, while accounts, including tax and national insurance must be addressed. The fashion world is an exciting, dazzling one, but it is just as important to remain within the law as it is with any other business. A few sequins, ribbons, and a colour palette to die for won't exempt anyone from their taxes. Often it's a good idea for budding entrepreneurs to seek advice from an admin specialist or accountant in order to make sure their business is doing well.
Launching, building, and nurturing a fashion label can be incredibly hard work with many, many considerations and must-dos. However, it is also a truly rewarding and supportive industry in which to work, as long as a budding fashionista is prepared to put the hours in.
All images from Jet Setter story by Pawel Widurski from Design SCENE Monthly Magazine.