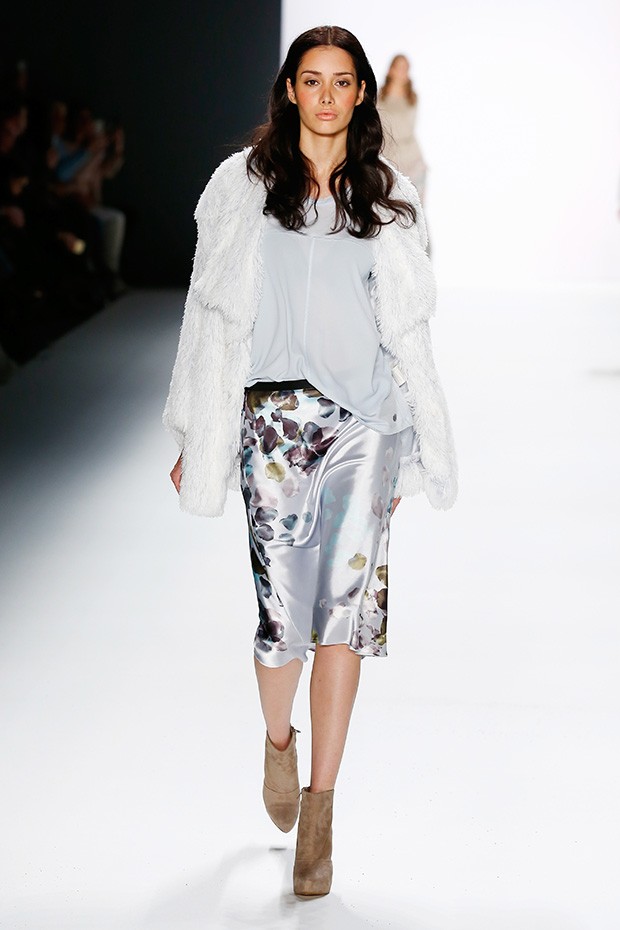 Renowned Austrian label Sportalm presented its A/W 2016 collection on the 19th of January 2016, the first show day of Mercedes- Benz Fashion Week Berlin. With this show, the family business, that can be found in 21 countries and has 16 shops and outlets worldwide, celebrated their debut at Mercedes- Benz Fashion Week Berlin. The creations were the perfect addition to the icy temperatures on that snowy day in Berlin. Traditional influences of the labels' home city Kitzbühl are innovatively modernized and mixed. On the one hand the traditional values of Kitzbühl cleary shined through, however also the glamour of the premier ski resort. Being significant for this collection was its practical, traditional, sporty yet glamorous style. We dreamt of injecting the ski trousers, moonboots, pleated skirts and hooded jackets into our next winter holiday wardrobe.
FIND MORE FW16-17 COLLECTIONS FROM BERLIN FASHION WEEK
The range of colours was dominated by icy hues, for instance white, ice- blue, gainsboro, nude and rose. Albeit also warm tones, such as rosewood and mellow yellow could be noticed. Supplementary to that cool colour combination, floor- length scarfs, metallic moonboots that were embellished with glitter, pumps, brogues and ski glasses were displayed. The cuts were kept rather casual, flattering the feminine silhouette. It was this very special detail- awareness that made the creations stay in mind. If you are planning to go on vacation in a fancy ski resort and want to dress sporty yet glamorous, then this collection is yours.
The make- up of the models was kept natural, with a soft peach- coloured blush on the cheeks and emphasised eyebrows. The hair was worn slightly wavy and open, with middle parting.
We will definitely keep an eye on Sportalm and on all upcoming collections!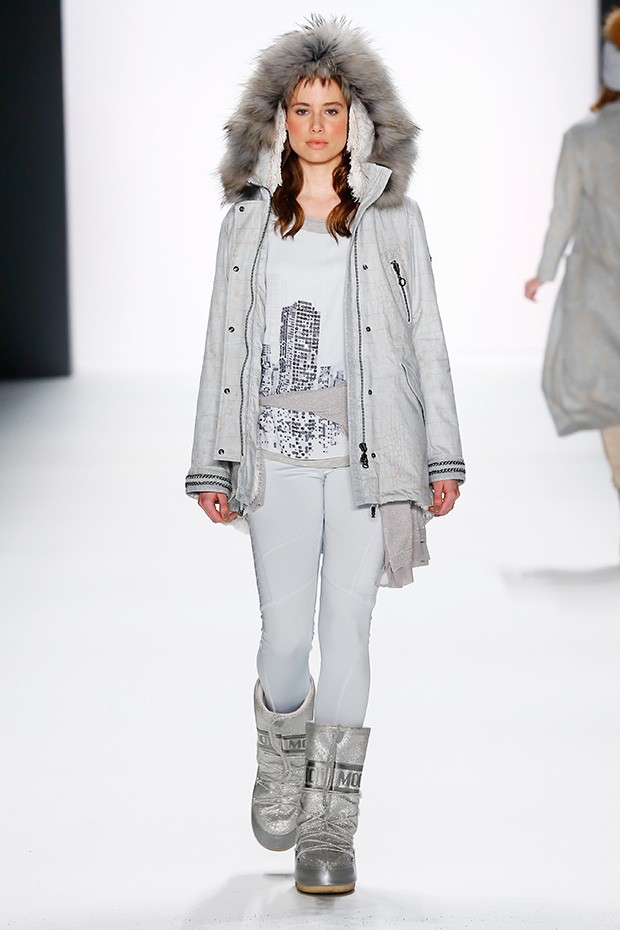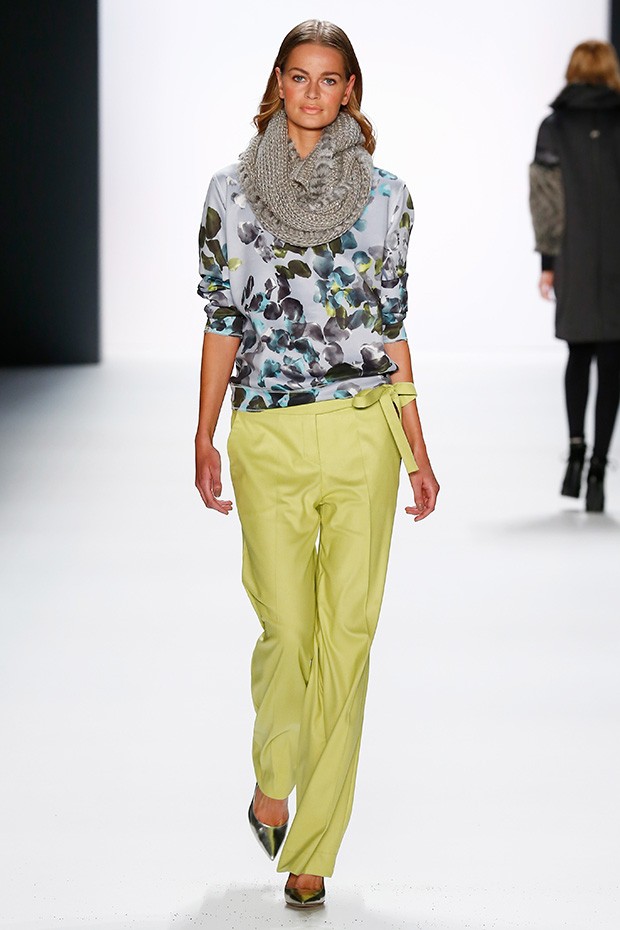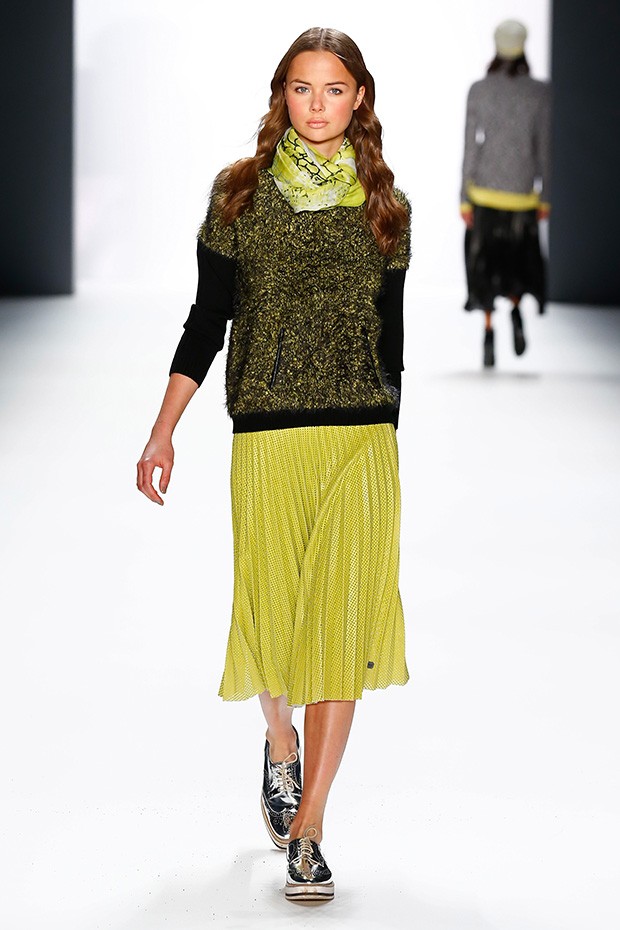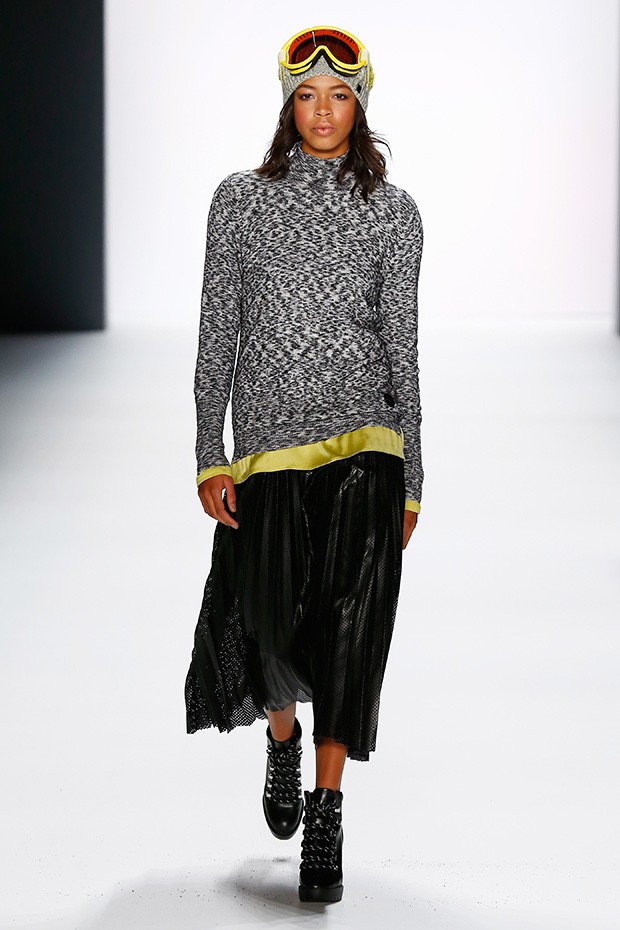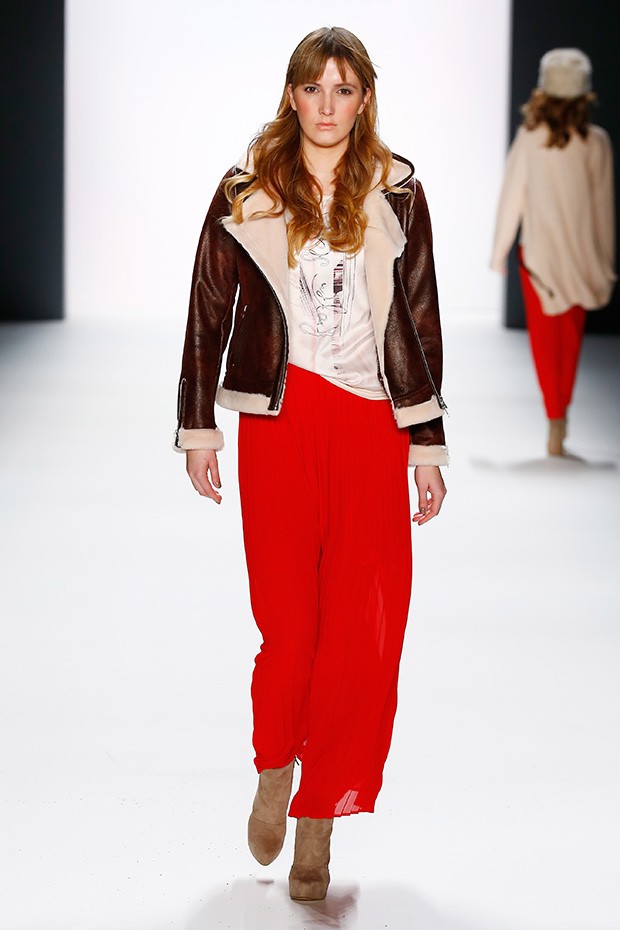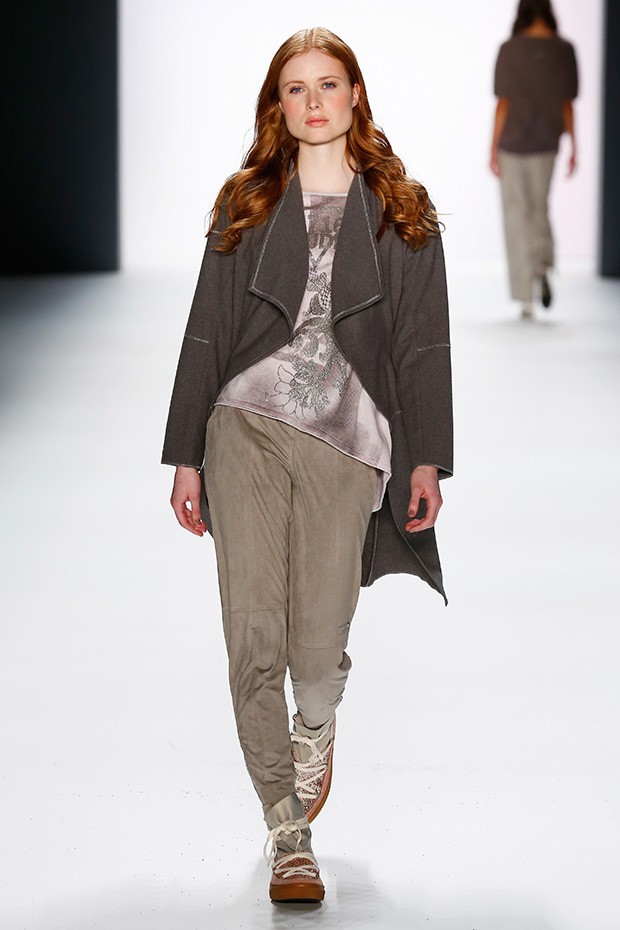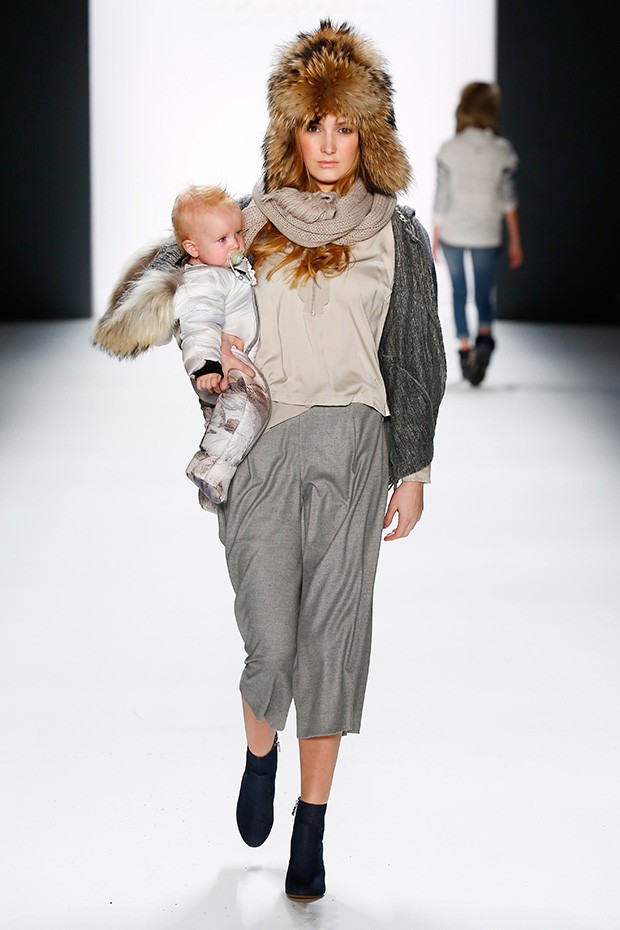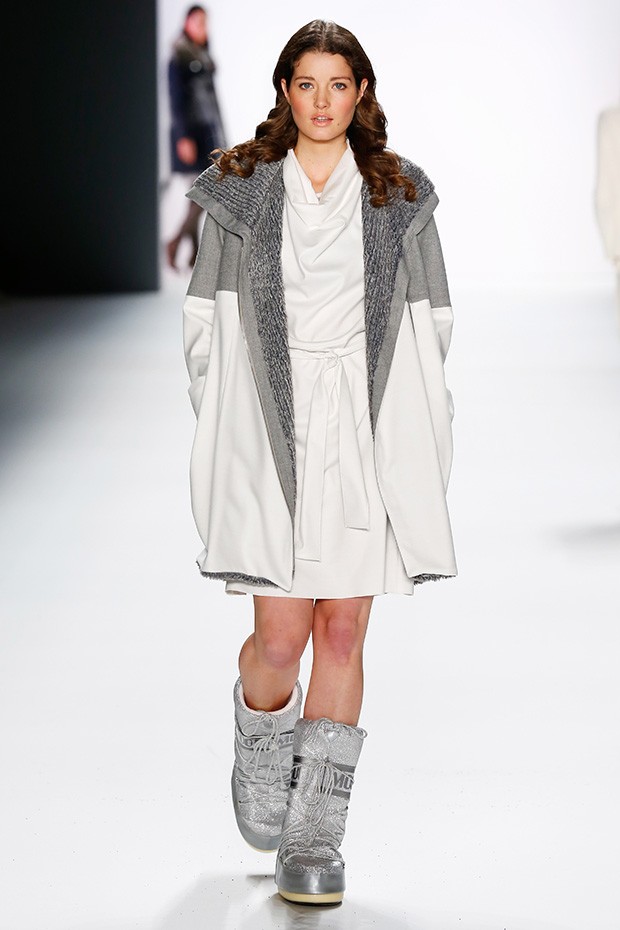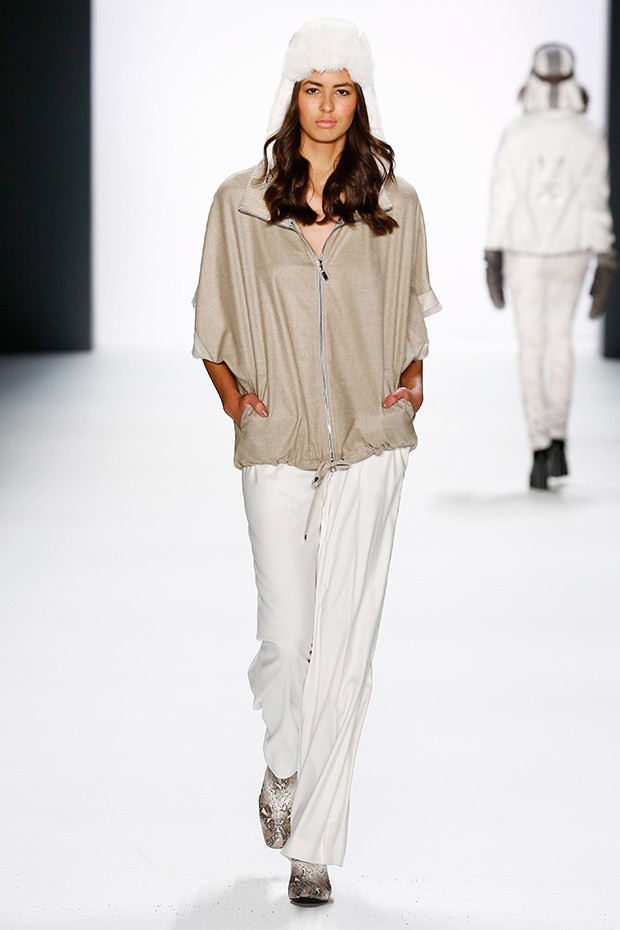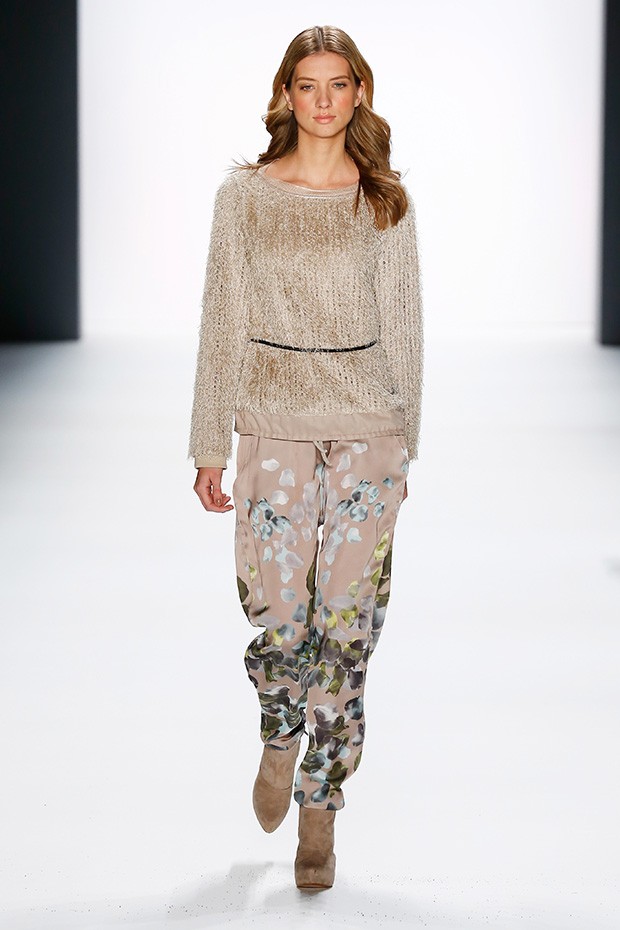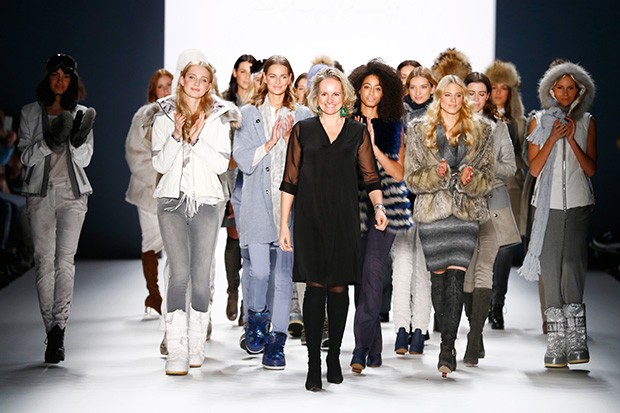 Review by Sussan Zeck for D'SCENE Magazine
All photos courtesy of Sportalm