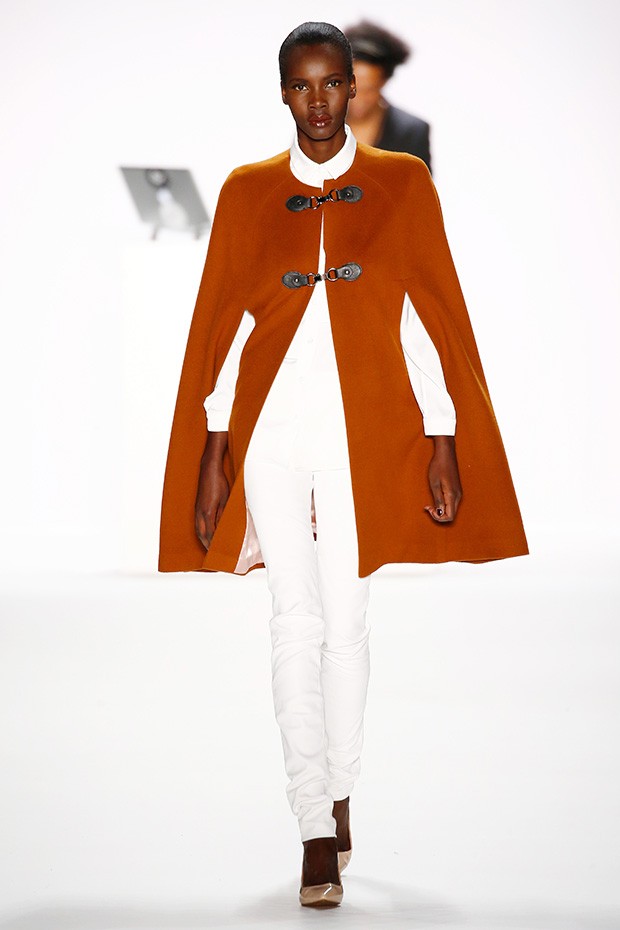 Berlin-based label Tulpen Design presented its A/W 2016 collection and its second line Manuel Kirchner in the evening of the 22nd of January 2016, the third show day of Mercedes-Benz Fashion Week Berlin. Being significant for this collection was its sophisticated, endlessly elegant and feminine approach. As you might assume by the song above, the collection consisted of plentiful evening dresses. Key pieces of this collection were timeless items, for instance trenchcoats, sleevless faux fur vests including a cape, dresses in various length but also drainpipes. This collection could be seen as as celebration of the cosmopolitan, graceful and sophisticated woman. An ode to a woman who dares to sparkle and shine, but we will explain you more about that later on.
The cuts of the creations were kept clean, sharp as knifes and often contained asymmetric tendencies. In addition to those minimalistic cuts, Manuel Kirchner creatively played with volumes and fabrics. Sensual, sophisticated, smooth. Various of his floor-length evening, cocktail, and etui dresses were kept in A-lines.
Colour- wise, monochrome colours were ever- present and were teamed up in various charming combinations. Furthermore more restrained tones, such as russet and rose could be found in this collection. Metallics, as we remember a big trend in previous seasons, could be found in this collection as well. In fact, they make the evening dresses appear uber- glamorous. Or, to say it more precisely, they will definitely make you stand out of the crowd.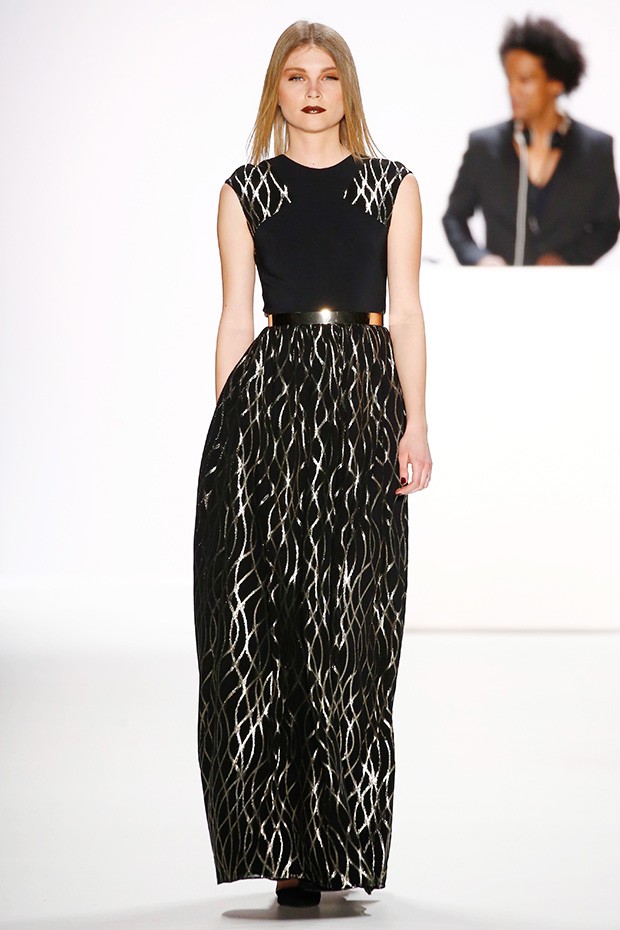 The hair of the models was worn as sleek look, the make- up was focused on venetian red lips. Simply seductive!
The range of fabrics was multifarious, ranging from cosy knitwear, leather, chiffon including soft silk. Those materials underlined the feelgood factor and the light- hearted spirit of this collection. In spite of this, they will definitely keep you warm in cold winter evenings.
We will definitely keep an eye on Tulpen Design and on all upcoming collections!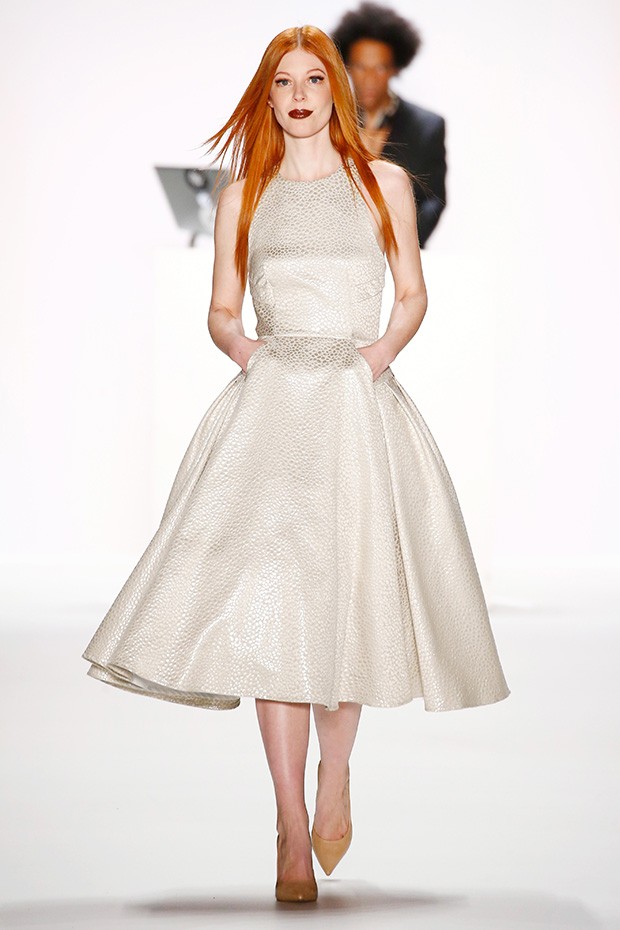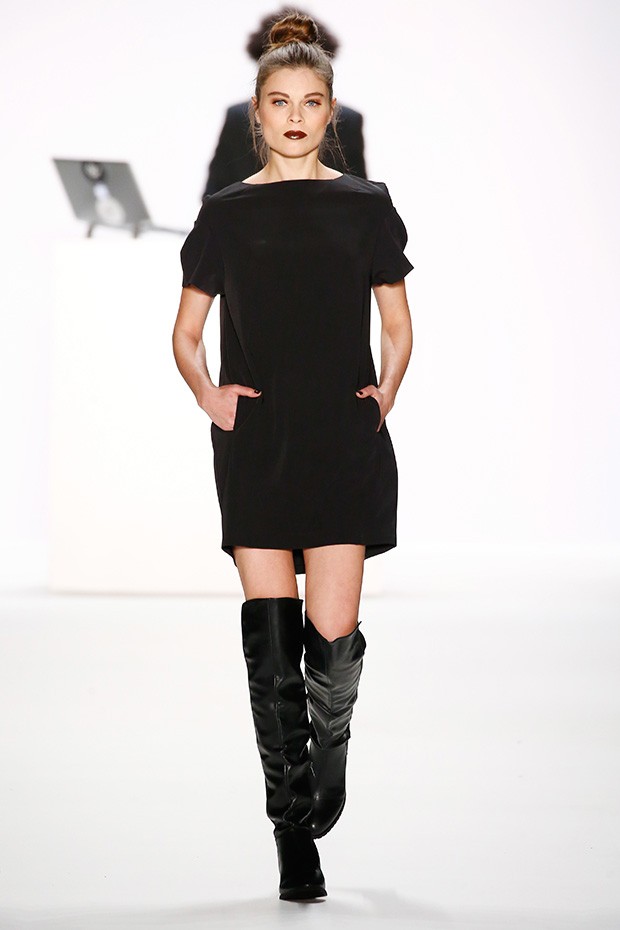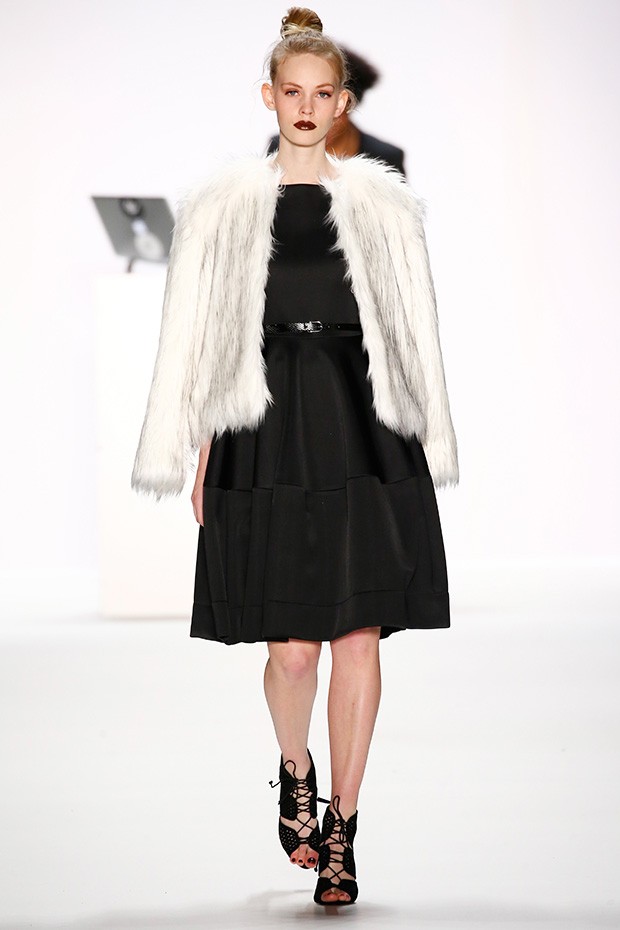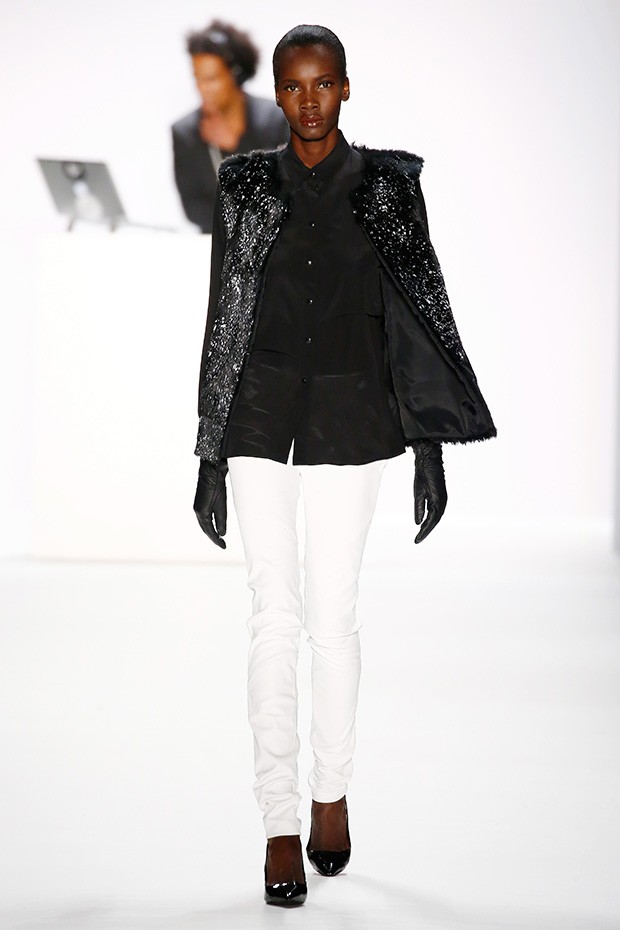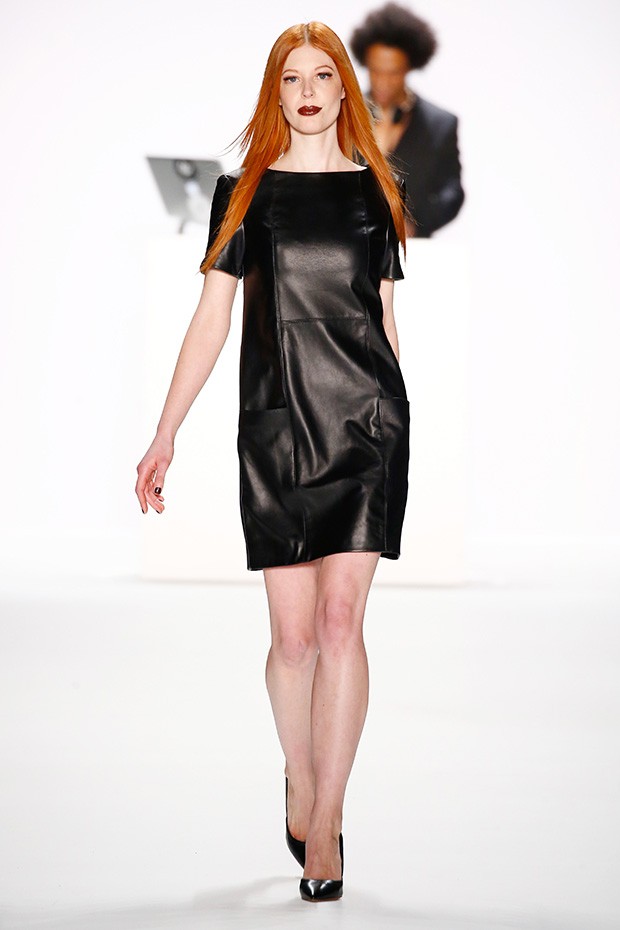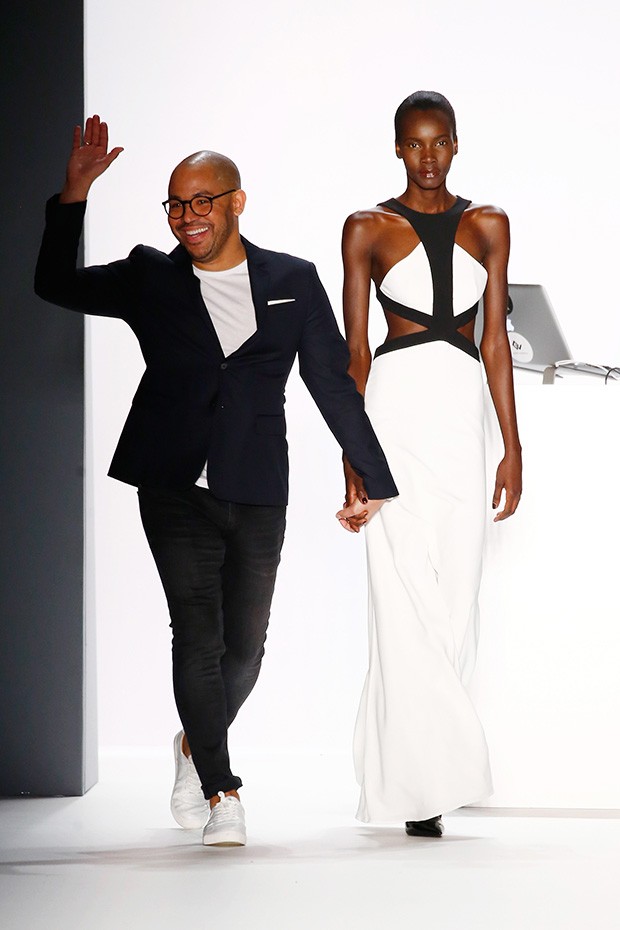 Review by Sussan Zeck for D'SCENE Magazine
All Images Courtesy of Tulpen