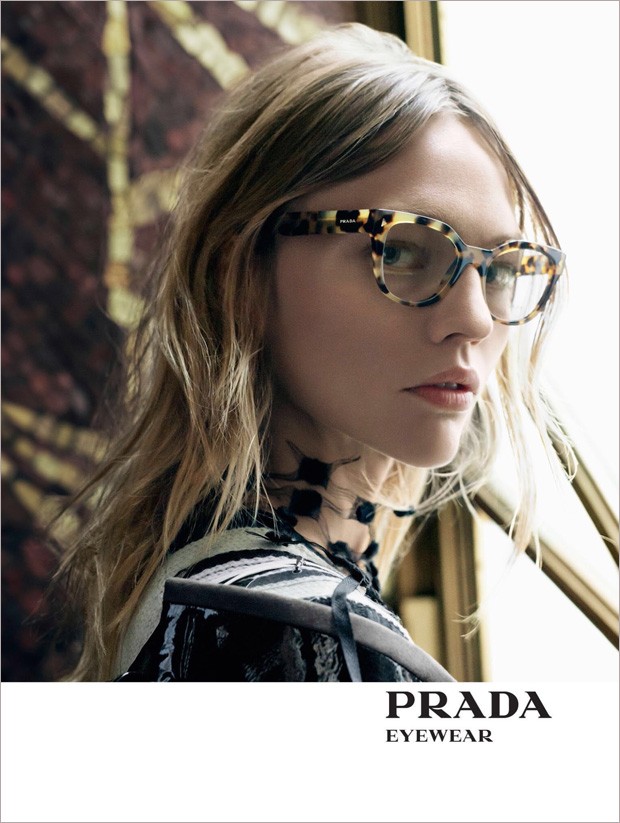 Supermodel Sasha Pivovarova is no doubt one of Miuccia Prada's favourite supermodels, appearing more than once in the label's campaign thus making her the ultimate PRADA girl. With Steven Meisel being Miuccia's #01 man when it comes to campaign photography, Pivovarova took the lead of more than a few campaigns for the Italian fashion house.  See Sasha above in the label's latest Spring Summer 2016 eyewear campaign hitting the March 2016 pages of fashion glossies around the globe.
RELATED: Discover Prada Pre Fall 2016 Women's Collection
Continue below for 4 best Sasha & Prada moments.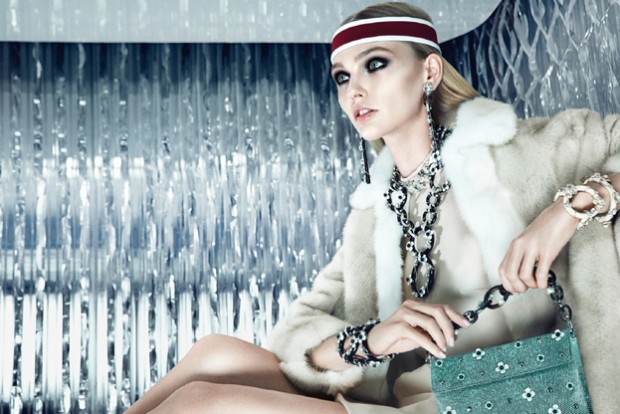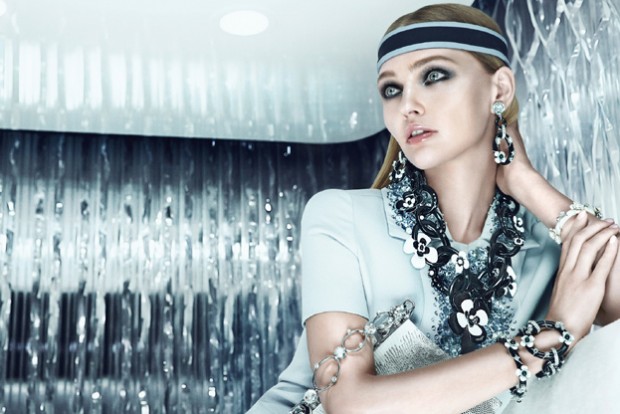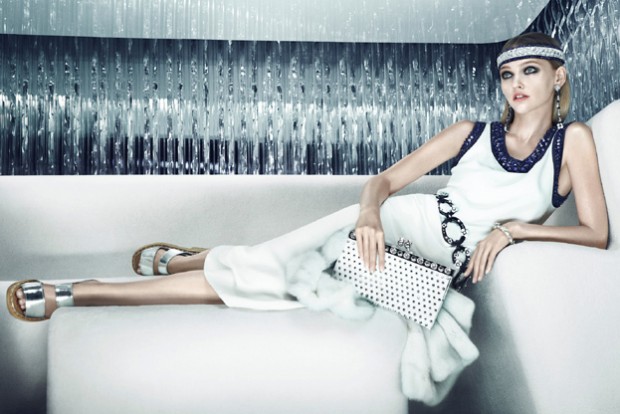 #01 That time in 2013 when RESORT campaign became a regular moment on the fashion scene and Sasha teamed up with Steven Meisel for the campaign shoot. Bringing back to the stage The Royal Tenenbaums and Wes Anderson as Miuccia's fave inspiration.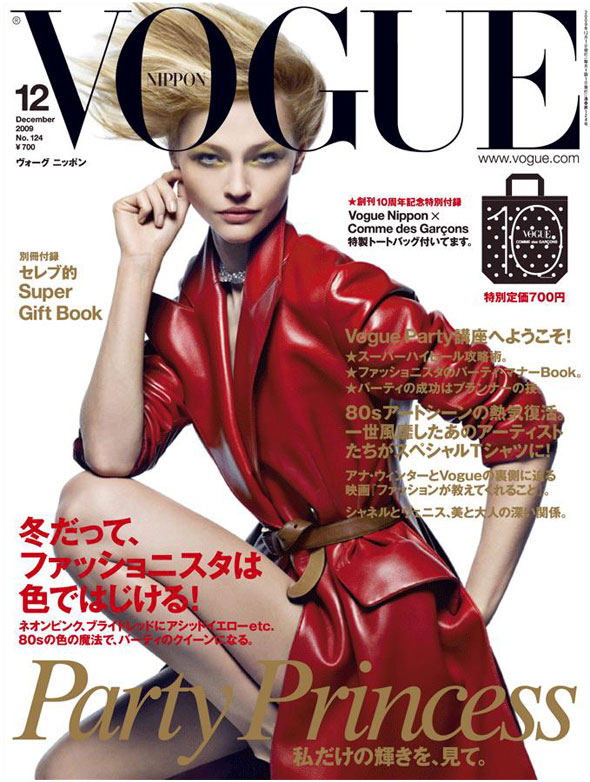 #02 Gracing a cover of VOGUE Japan when it was still Vogue Nippon in a red leather coat from PRADA, Sasha slayed it in shoot by photography duo by Inez & Vinoodh. Just another day at work for Sasha.
#03 When Sasha helped Miuccia bring back the 'flower stamp' trend back to prints with her Spring Summer 2013 collection, photographed again by the talented Steven Meisel. Sasha was not alone this time, she had help of her fellow supermodels Raquel Zimmermann, Saskia de Brauw and Eva Herzigova to name a few. Refresh your memore with the full campaign shoot.
#04 Back to only few weeks ago when Sasha came back as the face of PRADA's Spring Summer 2016 campaign, taking on the artful interior in shoot by Meisel.
Sasha is represented by IMG Models in Paris, New York, London and Milano. She became her modelling career over 11 years ago, posing in addition to PRADA for campaign by Thomas Wylde, Alberta Ferretti, Chanel, Balenciaga, Dior, Giorgio Armani, H&M, Juicy Couture, John Galliano, Versace, Just Cavalli and Michael Korso to only name a few. Find more of Sasha Pivovarova on Design SCENE featured in more than 100 stories since 2007!