Image from Beauty Exclusive: Luscious by Igor Cvoro
We may only be in early spring, but now is the ideal time to start investigating the trends for summer and getting ready to make your big summer hair style statement! Summer is a great time to try something new with your hair color, as clothing becomes more fun and exotic, and a great summer look will see you through lazy days, happy vacations, and of course all those great summer parties! Here are some of the most interesting color trends you may want to think about making your own as the days get longer and the weather heats up!
Rose Gold
Rose gold is everywhere in this spring and summer's fashions, from places you might expect it, like in jewelry, to other less obvious places like on cellphones! It is also going to be one of the hottest colors to dye your hair, borrowing from the pastel pink trend, but using those pink tones on golden blonde hair to create a warm, beautiful look, rather than on bleached white hair to create a pure candy pink. If you are au fait with dying your own hair, rose gold may be a look you can create yourself, however if you go to any salon worth its salt this season and ask for rose gold, they'll know exactly what you want!
Read more after the jump: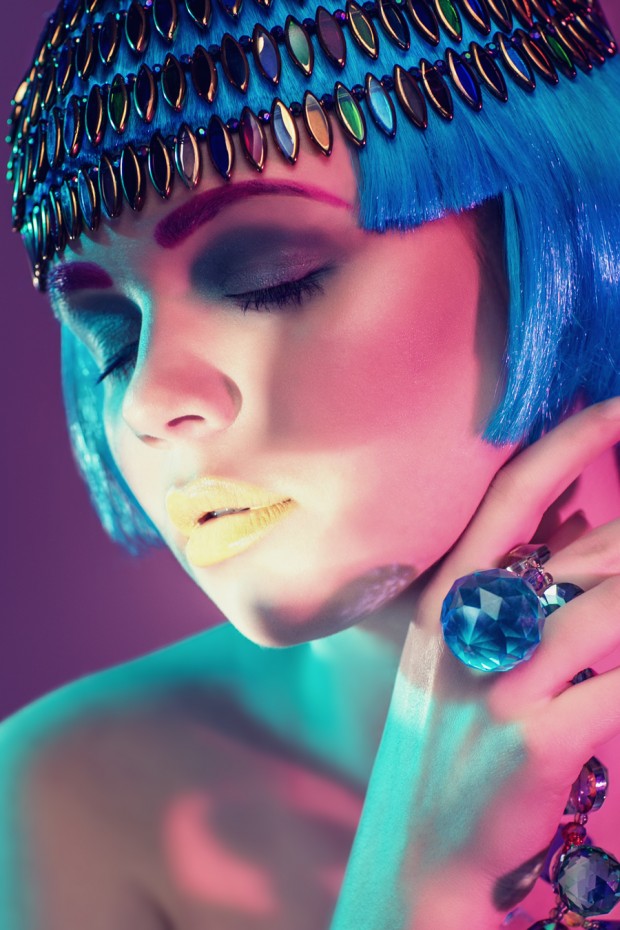 Image from Beauty Exclusive: Glow by Adam Sobolewski
'Natural' Unnaturals
Unnatural colors have been big news for a few years now, shedding their punk image and connotations of hair experiments you may have tried when you were 15, and making it to high fashion. However, this season we are going to see more of what some stylists are calling 'natural unnaturals' – that is, where the color itself is an unnatural pastel like violet, blue or pink, but the hair is kept in great condition and not overly styled, so it almost looks like you were born with it. Ditch the high maintenance burlesque style curls on your unnatural color and use rich conditioners and keratin treatments from your favorite beauty supply store to get the look – and of course, avoid visible roots!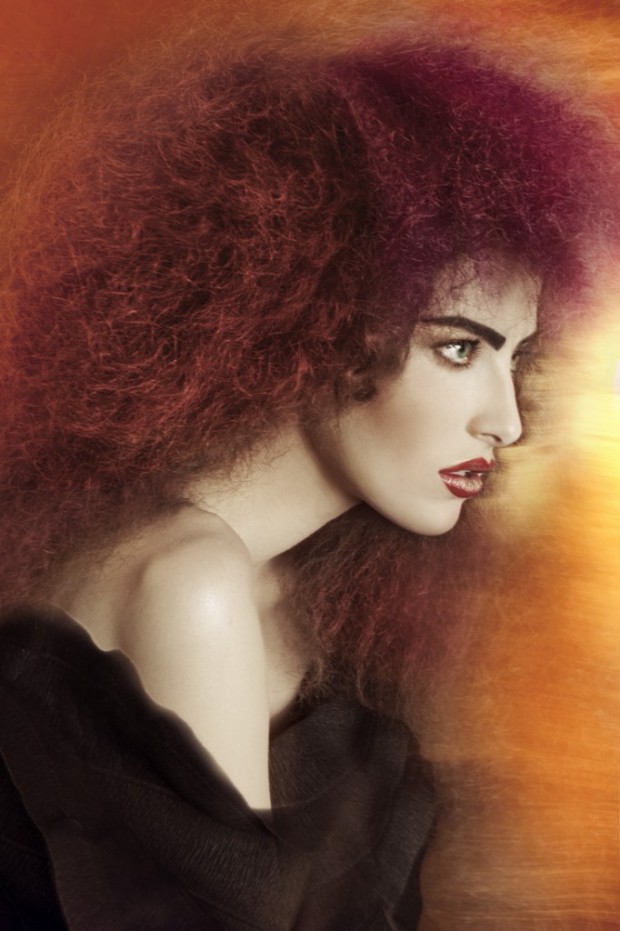 Image from Beauty Exclusive: Light My Fire by photographer Marta Macha
Auburn
If you are not up for an unusual or weird color, but still want to make a dramatic change to your look, then a hot natural shade this summer will be auburn. While you may think of it more as a fall color, with warm, coppery highlights from the sun it can look really beautiful as a summer shade, and it works with a tan, too! This is also one shade you can achieve if you have naturally red hair, allowing you to get on board with a hot summer trend even if your hair simply won't go blonde or white to try the styles we mentioned above. Very dark hair can also be lightened to a warm auburn without intense damage if done carefully.
These are just three of the color trends you can consider when thinking about the look you want to model for the summer 2016 season!