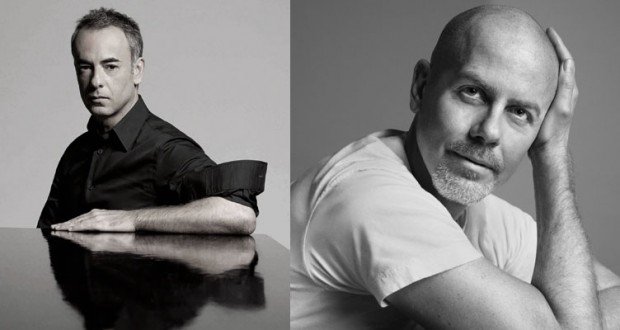 Calvin Klein has confirmed creative directors Francisco Costa & Italo Zucchelli are to leave the company, little did we know the merging of Calvin Klein campaigns into one global advertising strategy was announcing changes at the helm of the clothing giant. Calvin Klein is to unify all of its brands under the hat of 'one creative vision', most likely the positions held by Francisco Costa Women's Creative Director and Italo Zucchelli Men's Creative Director at Calvin Klein Collection is to be filled by one designer. The PR at the label also confirmed the new creative direction is to unify across all categories in the company.
"This creative strategy marks the beginning of another significant chapter in Calvin Klein's brand legacy since Mr. Klein's retirement. I would like to thank Francisco and Italo for their unwavering commitment to the Calvin Klein brand and their accomplishments over the past decade. They have both contributed immensely to making Calvin Klein a global leader in the fashion industry, and they have done so with dedication, focus and creativity." – Steve Shiffman, CEO of Calvin Klein, Inc.
Calvin Klein is part of the PVH Corp. one of the leading companies in American fashion industry also in charge of brands such as Tommy Hilfiger and Speedo.
Business Of Fashion is reporting on a rumour Raf Simons is in the run to replace the designers.