The INFINITE SPACE featuring masterfully shot images of photographer JAMES SILVERMAN is the latest to come from the shelves to our coffee tables brought by the well-know Gestalten publishing house. The collection of houses featured in the beautifully curated book ties in the sentiment of the inside-out present throughout all of the singled out projects in this release. Both the photographer and the architects were immersed in the endless beauty of the great outdoors which with its own ease erases the boundaries between the indoor and outdoor space.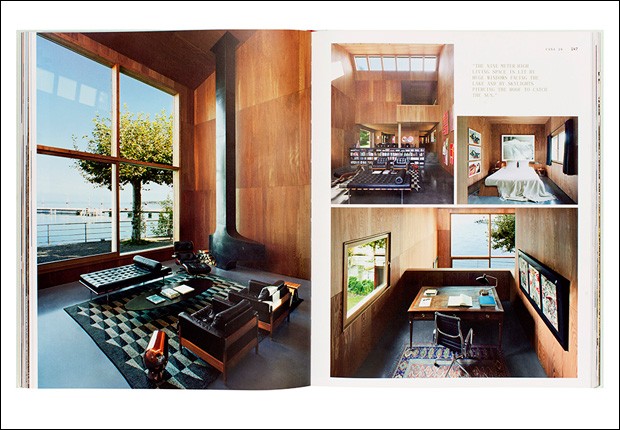 Often on remote locations the houses are designed by architecture's grates as well as up and coming names in the field, nevertheless each and every project is a true inspiration point of today's modern living. In addition James' body of work rightfully places him as the leading interior and architecture photographer on the scene, the British born photographer today lives in Sweden and travels the globe working on his projects.
Silverman's collaboration with Gestalten includes projects from architecture practices such as Snohetta, Elias Rizo Arquitectos, Studio Arthur Casas, ACAA as well as Tadao Ando. The obsession with the open plan in contemporary architecture has, if any of these projects are to reveal so, moved into forming boundless connection of exterior and interior. Modern housing is celebrated as a unification with nature, where the outdoor is invited in through more than just a small window presenting a space freed of any boundaries.
"Silverman belongs to the proud pedigree of photographers who communicate global architecture through global media. When his images are reproduced in magazines, they need to work in their editorial context. He eschews some of the trendier conceits of architectural and interior photography today, chiefly the inclusion of the human habitat. Its a commonplace that classical architecture photographer eschewed the human future and therefore the sense of programmatic use, residential comfort, and the basic sense of human belonging to space." – Alan Rapp on Silveman's approach to architectural photography
Nevertheless what makes this book equally inspiring is the photography in which the projects are presented, where Silverman through the play of perspective shines a new light on the impressive designs. Silverman is regular contributors to renowned magazines such as Interior Design, Dwell as well as Architectural Digest.
Find more inspiring titles at designscene.net/books (review published in May 2016 edition of DESIGN SCENE Magazine)