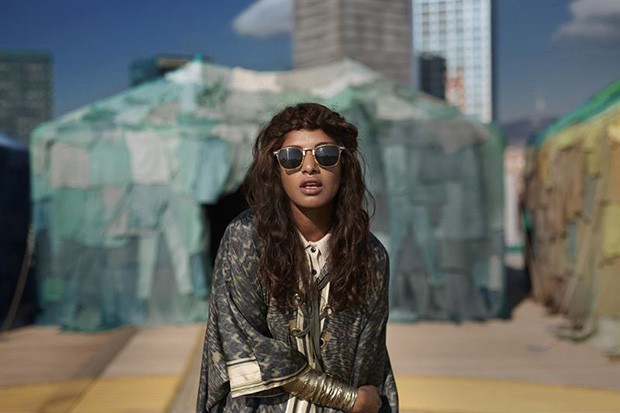 Fashion giant H&M is launching a global garment collecting campaign, aims to collect 1,000 tons of unwanted garment from more than 3.600 stores around the globe, taking place April 18th through 24th. The initiative is part of H&M's goal to close the loop in fashion, recycling unwanted garments to create recycled textile fibers for new products.
Read more after the jump:

London based artist M.I.A. wrote the song "Rewear it" exclusively for the World Recycle Week campaign to raise the awareness. The video features dancers under the direction of choreographer Aaron Sillis, who interpreted M.I.A.'s music and lyrics into dance moves.
With her personal style, interest for sustainability and passion for the environment, M.I.A. personifies the conscious consumer with a social awareness. "World Recycle Week is about embracing important environmental issues such as the landfills, and highlighting a global movement," says M.I.A.