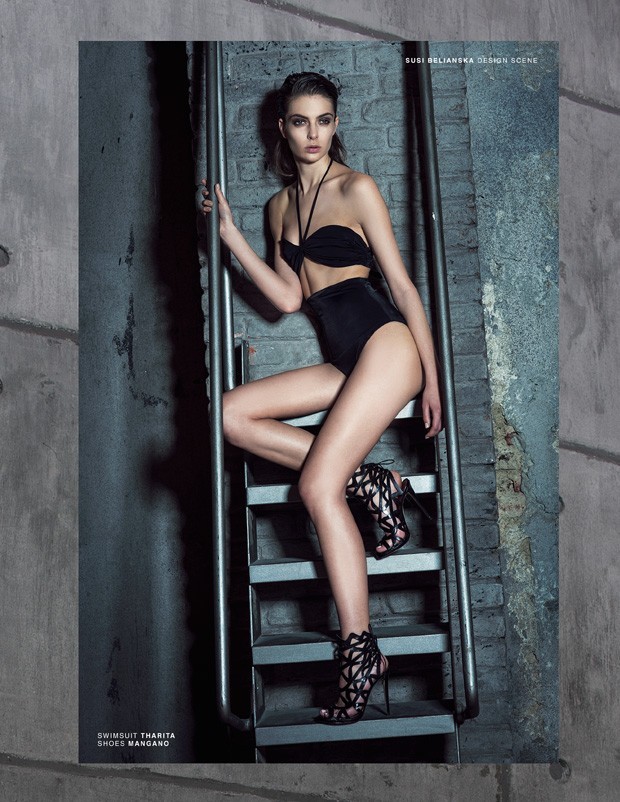 If you are beginning to shop for styles to wear on vacation or at the beach this year, then there are some interesting trends in swimwear that create beautiful options for women of all shapes and sizes. Whether you love to flaunt your curves in a beautiful plus size tankini, get minimal tan lines in a tiny bikini, or swim in comfort in a sporty one piece, there is a trend here to suit your style! (image: Karolina Karo by Susi Belianska for DESIGN SCENE)

Read more after the jump: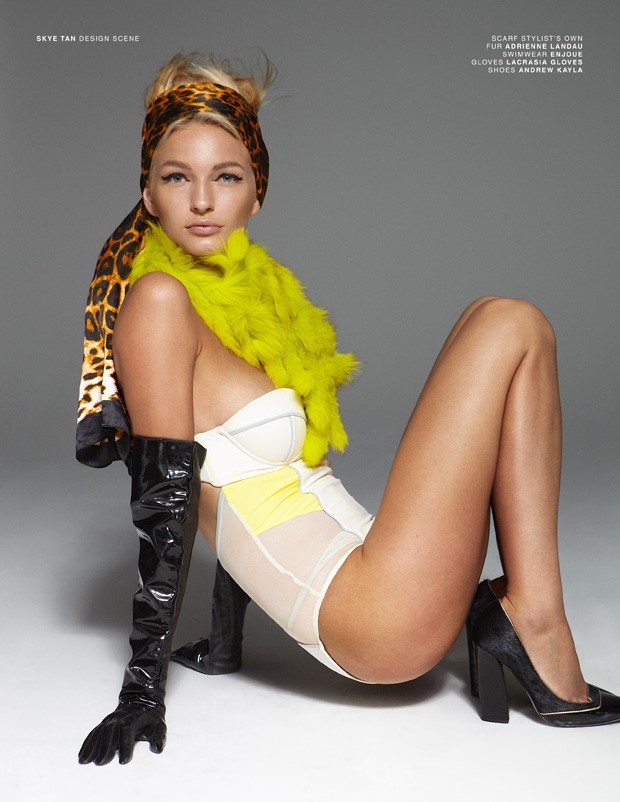 Venus Rising by Skye Tan for DESIGN SCENE
Cut Outs
One of the most interesting trends for 2016 summer swimwear is swimwear that uses cut outs to show more skin, rather than wearing a minimal coverage bikini. Look out for swimsuits with dramatic cut outs at the side and back, or styles that offer a bikini shape but with interesting pieces connecting the two sections down the belly, sides or back. This trend offers an opportunity to wear styles that let you show skin where you want to, and cover up where you don't, and also lets you wear some striking, modern designs that seem more daring than they actually are in terms of coverage. The only real drawback to these styles is they are not great for tanning, because you'll end up with very weird tan lines if you wear the same cut out styles all the time. Instead, if you are aiming for a tan, alternate suits that leave different parts exposed to get a more even tan over the course of your vacation or the summer season.
RELATED: Hottest Swimwear Trends In Design SCENE Archive
Crochet
This is a trend that on first pass sounds a bit impractical – crochet swimwear. While the retro inspired look is extremely cool and fun, with a seventies feel and a chance to wear lots of bright colors, actual crochet is not really ideal for swimwear – it has holes all over it for one thing, and as soon as you go in the water it is liable to soak it up, become very heavy, and fall off. Do not, then, attempt to recreate this trend by using your own crochet skills to make a bikini out of yarn. Instead, look for crochet inspired designs that take the colors and effects of seventies crochet designs but make them out of swimwear ready fabrics, and feature an inner layer of material.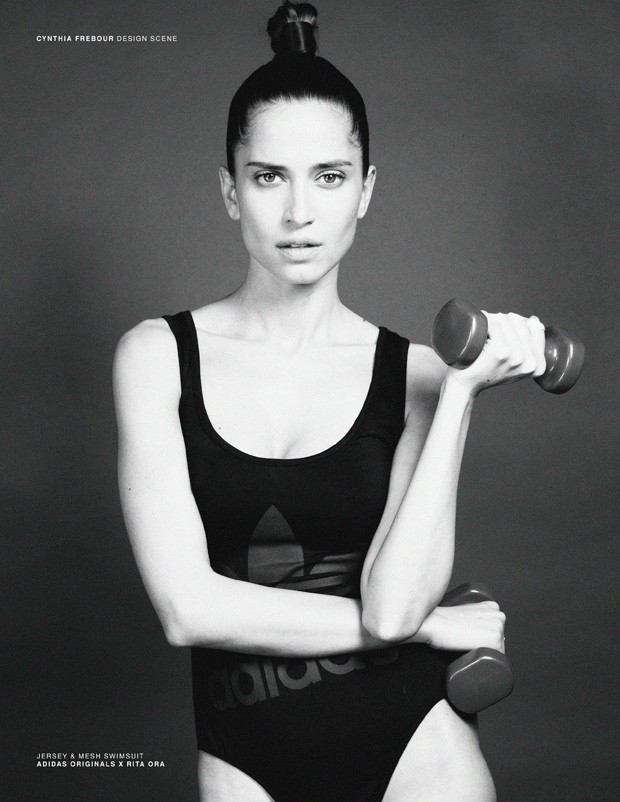 Jovana Prosenik by Cynthia Frebour for Design Scene

Sports Styles
One downside of most fashion swimwear is that it isn't really that comfortable part of any womenswear or good to actually swim in. If when you hit the beach or the pool, you want to do some proper swimming, snorkeling or other water sports, the traditional triangle bikini can be very annoying to wear, and many one piece styles that look gorgeous slip off the shoulders in irritating ways as soon as you try and do anything athletic. If you prefer to be active but still want to be on trend, then this summer's styles fortunately include some cool sport inspired designs in both one and two pieces that will stay in place, offer vital chest support, and look as good out of the water as they do when you swim. It can be a great idea to choose one sporty swimsuit or bikini to include in your summer beach wardrobe for those occasions when you want to be free to swim or play games without worrying about your swimwear getting in the way (or revealing too much!).
Ruffles
If the sporty style is less girly than you like your beach wear, then another trend this summer is swimwear featuring pretty ruffles. Ruffles can be added in different places to give volume, and so can be great on the top of a swimsuit or bikini to give the illusion of a bigger chest, or on the hips or bottom to create a sense of curves if you wish you had a more hourglass shape or a bigger booty! A larger ruffle, in a peplum style, can also be used at the waist on a one piece to create a flattering silhouette that can mask a bigger belly. As well as being a style that can be used to correct the shape if you have problem areas, ruffles also add a pretty, cute touch that can make your swimsuit really stand out.
These are just four of the trends that have been showcased for summer 2016 from both designer brands and your favorite shops at the mall. Whatever you look for most in a swimsuit, from practicality to glamour, and whatever your shape, you can find your new favourite bathing suit from among these trends!