For the latest issue of D'SCENE Magazine #05 (out now in PRINT & DIGITAL) SILVIA BOMBARDINI reveals the new foundations of the fashion system rapidly changing the industry as we know it.
They say the fashion system is crashing, crumbling, on the verge of collapse – it's an interesting choice of terms. Fashion doesn't fall victim to a fainting spell, nor does it gently deflate. It breaks down and caves in, comes violently apart at the seams. Its glossy surface peels, like wet wallpaper, snakelike. Through the rifts and splinters, we get a glimpse of what lies beneath: the industry's humanizing, vulnerable underbelly. In this bitter post-recession landscape, when a certain Sartrean nausea quells our taste for the overly glamorous, when fashion narratives all the more heavily stylised reveal their deception in turn, we find down there an unscripted alcove of truth. It may be where, amongst the ruins of our own, the seeds of a more solid, wiser system, will take root. Born from the amplified aesthetic and cultural self-consciousness that often follows failure, it'll be a product of convoluted introspection – what is fashion really, stripped bare?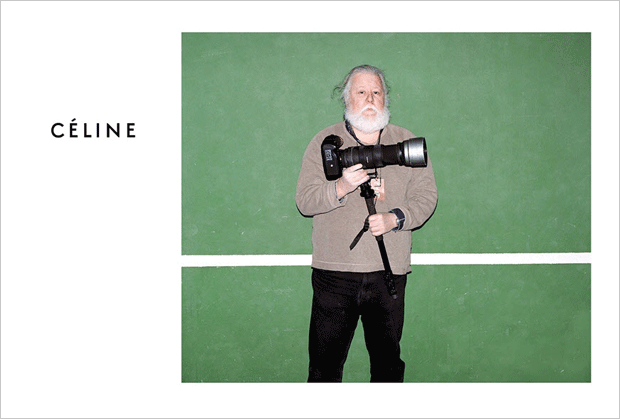 Photo by Polly Brown, via anothermag.com
In his BoF roundup of the latest menswear shows, Angelo Flaccavento describes a glorification of the gritty and proletarian, in the work of designers like Gosha Rubchinskiy or Demna Gvasalia, as "the rise of fashion as cinema verité". Though campaigns shot on suburban location with clothes worn by locals or models from agencies like Lumpen for quite a few seasons now should have eased the way into social realism as a fashion trend, Vetements' SS16 DHL t-shirt, without even a hint of parody or alteration to soften the blow, is indeed ruffling our feathers in ways we believed fashion no longer could. For good or bad, the tee is perhaps the finest equivalent there could be, in this field, of the fly-on-the-wall perspective of observational documentaries: meant to capture life as it is, as truthfully and unobtrusively as possible. Yet, while its intentions have surely been noble, and its achievements plenty, the greatest legacy of direct cinema may well be its own paradox – that of a medium in doubt, learning to question itself. The camera becomes catalyst for a scene, the filmmaker intervenes:  can reality in its natural state ever be filmed? Isn't it even more deceitful, to lead the audience to believe so? To acknowledge the inherent artifice of the medium, would that make it any more honest? Fashion verité, if it exists, shares some of this inward focus. However, in this case at least, considerably less of its ideological naiveté: with an infamous £185 price tag, the DHL t-shirt is not concerned with deception. Rather, as fans long for the working uniform of a German courier company that without any artifice or intervention should by all means be no more nor less appealing than the day before it was put on the catwalk, it would have us question where fashion's values lie, on which foundation does this system stand, and just how easily our taste is steered. It is, after all, a confrontational garment, not made for cuddles.

The work of another designer, more ambiguous and even more polarising, could perhaps be interpreted in a similar way. In his less than raving review of Saint Laurent's show, Tim Blanks quotes an essay on sculptor Larry Bell, Hedi Slimane's inspiration for SS16, who "operates in various ways near the lowest thresholds of visual discrimination. The effect of this is… to cause one to make a considerable effort to discern and so to become conscious of the process of seeing". Whether or not Slimane might have meant it that way, the very idea that a Saint Laurent collection could not, at first sight, look all that different from what Blanks best describes as a vintage shop's rail, hence demand of our effort to be understood, and still make us self-conscious in the process, pushes the same buttons as Gvasalia's tee.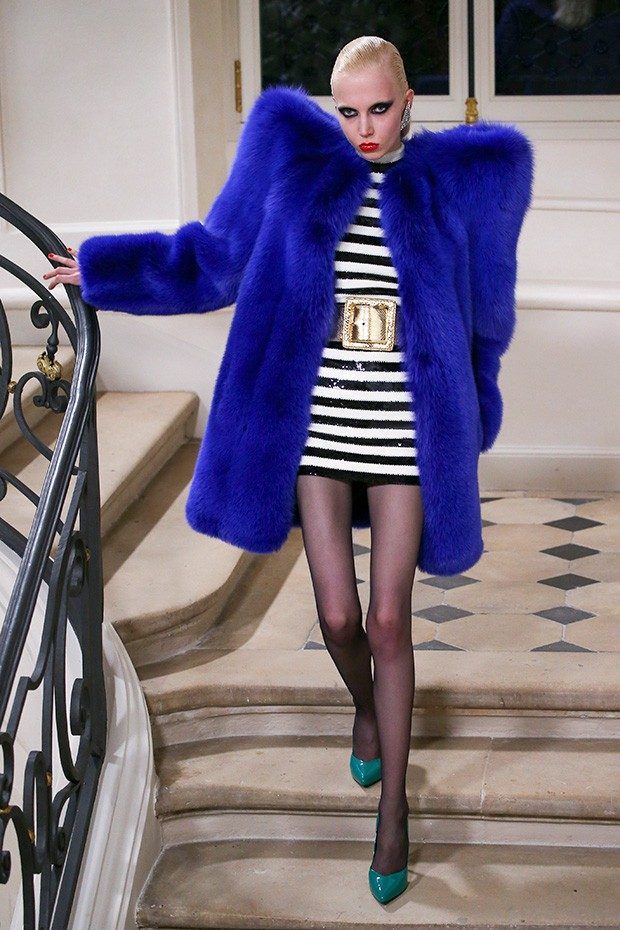 Photo Saint Laurent FW16 Show, courtesy of YSL
More commonly though, steps towards a new sincerity in fashion have less to do with the design of a garment, or its deliberate non-design, and more to do with the world that surrounds it. In all fairness, they might more be due to public demand than a designer's own conscience. Fashion is still an industry that caters to people's desires, long before it challenges them. A more informed, discerning public is nowadays drawn more to candour than they are to mystery: suspension of disbelief leaves us suspicious. As a result, fashion documentaries have multiplied in recent seasons, as well as intimate exhibitions like last year's Louis Vuitton Series 3: Past, Present, Future – intended to lift the veil on the inner life of the label, from artisans working on site to the making-of debris. Is this really what it's like, behind the curtains, backstage? Unlikely. But it's the most open fashion has probably ever been, and arguably, the most it should be. Because complete exposure is not always as ideal as it sounds. In the golden age of social media, when we willingly trade our privacy for views and friends and followers are virtual aliases, this growing demand for transparency and truth in fashion can stir up and justify the voyeuristic tendencies of a society that doesn't just make designers of celebrities but the other way around as well. Those unwilling to play the game might even appear to have something to hide, or at best, to be biting the hand that buys.

If verité were to become the cornerstone upon which to build a fashion system for the future, its best practitioners will be those who'll find a way to indulge this new quest for realness without offering up their own heart on a silver tray, and address fashion's weaknesses, and unanswerable questions, for it has many, with irony, but letting the cynicism go.Take Polly Brown's photo portraits of fashion week photographers. As unfiltered as it gets, there's people doing their job, even in this field, in the most practical, ordinary and honest way –it's not all of it golden dust. The gaze of the public is playfully side-tracked. Instead of tearing away at the surface, why not take a peek from the side?
Photo opener – Photographer FADLI RAHMAN Fashion RANDOLPH TAN Stylist Assistants Fairul Shah and Joe Tan Beauty Artist MANISA TAN at PALETTEINC using NARS and LABIOSTHETIQUE, Model FEMKE L at AVE Management (full story available in DESIGN SCENE August issue)
Words by SILVIA BOMBARDINI – Twitter @slvbmb Instagram @silviabombardini