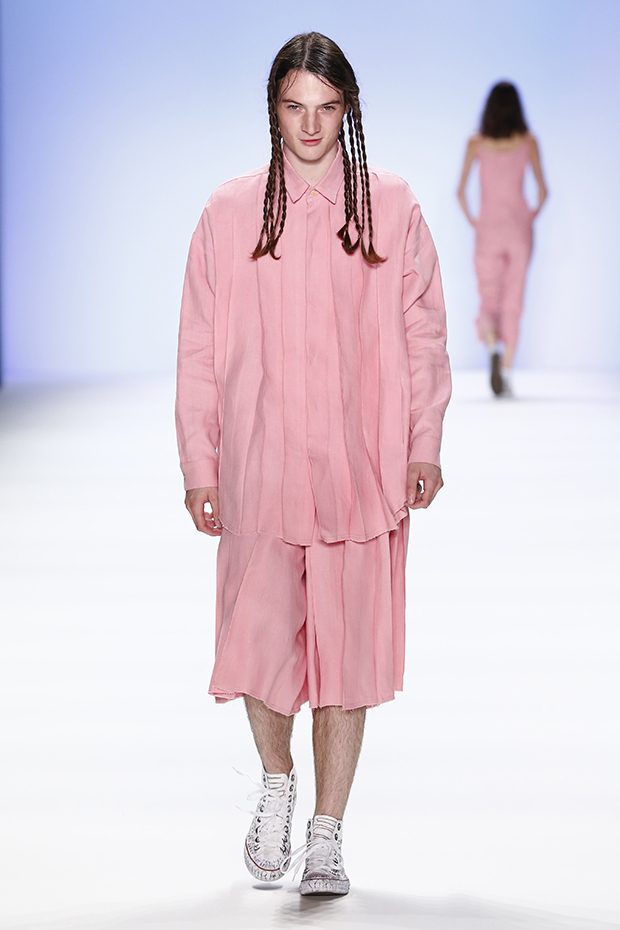 Julian Zigerli presented his Spring/Summer 2017 collection on the 1st of July 2016, the last show day of Mercedes- Benz Fashion Week Berlin. Born and raised in Switzerland, Julian Zigerli attended the Berlin University of the Arts. After graduating in 2010, he launched his eponymous label. Since his debuts, Julian Zigerli has presented his collections around the globe, in fashion capitals such as Berlin, London, New York, Paris, Seoul and Milan – where he has officially shown for several seasons at Milan Men's on invitation by Giorgio Armani. Ever since, he has been enjoying success both locally and internationally as well as being granted with multiple fashion awards.
"SORRY" is the first line of the Berlin- based designer that also features womenswear. Julian Zigerli, who is known for his unexpected and unique presentations, surprised the audience by opening the show with a finale walk.
Read more after the jump: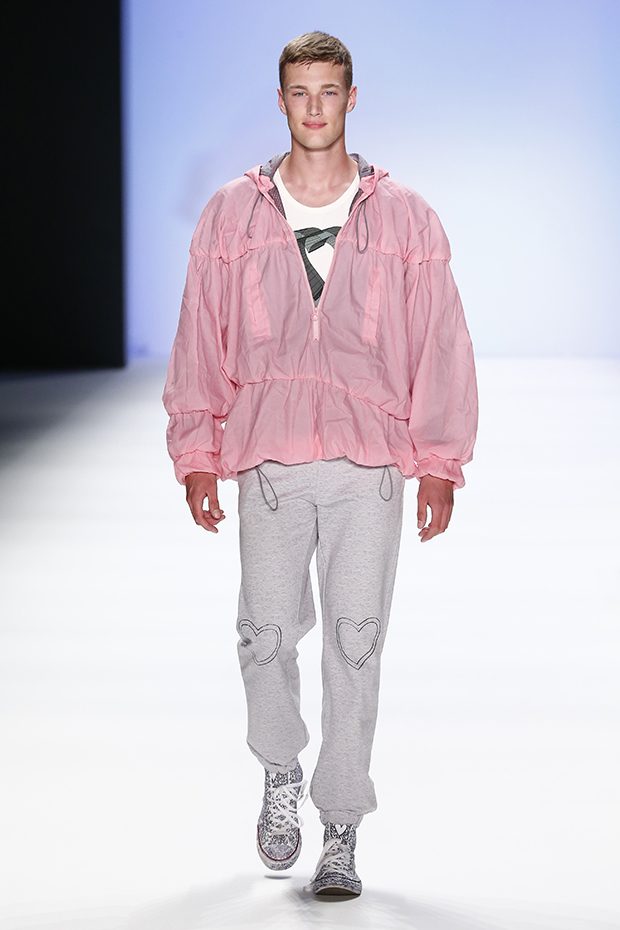 For this collection, the designer creatively plays with cuts, gender roles and patterns. The range of colours is kept easy- going, for example sky blue, rosé, olive green, black and sheer white are frequently used. In addition to those outfits, casual sneakers, backpacks and skateboards underline the easy- going character of this collection.
Julian Zigerli has based his Spring-Summer 2017 collection around the simple word 'SORRY' – representing all the things we should and should not be sorry for. It is an ode to creativity, tolerance, individuality- to live the life you imagine and let others live their lifes. No regrets.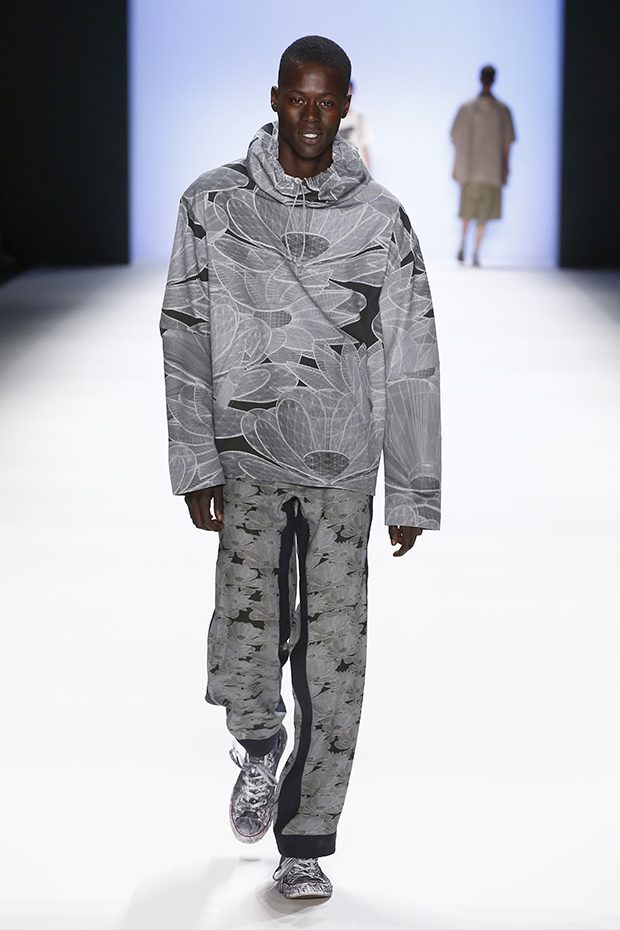 "Watching series in graphic slogan tees whilst eating stracciatella ice cream. Running through the rain in water-resistant waxed capes and coats. Having quality time and power naps with reflective and iridescent accessories. Skating with your buddies in the afternoon sun in pleated linen shirts, shorts and dresses. 'SORRY', not sorry, never sorry."
This season also introduces the first specific womenswear pieces from the label, depicting Zigerli as a truly open minded brand. For this season's collaboration, Julian Zigerli partnered with QWSTION for an exclusive range of reflective bags.
We will definitely keep an eye on Julian Zigerli and on all upcoming collections!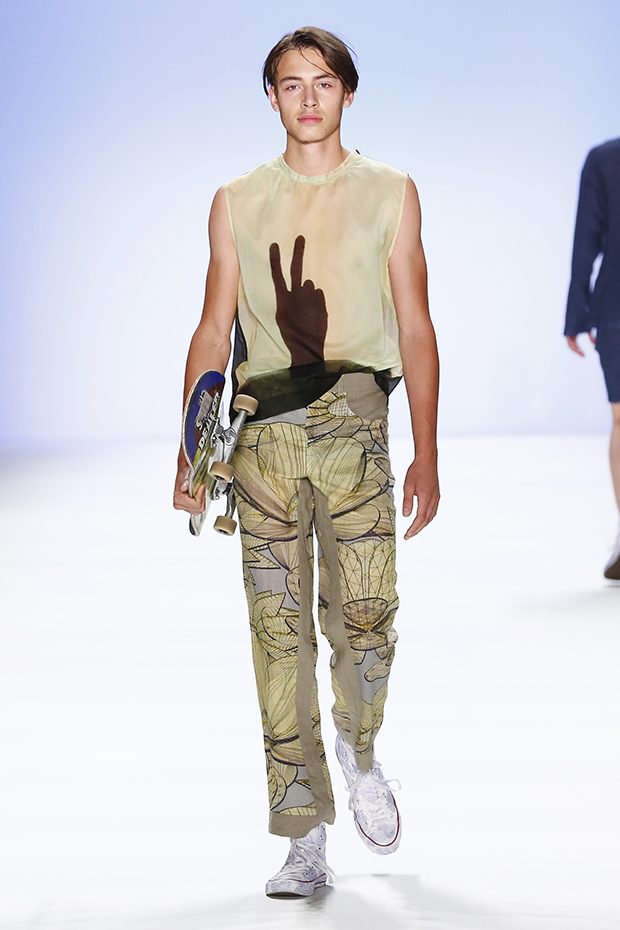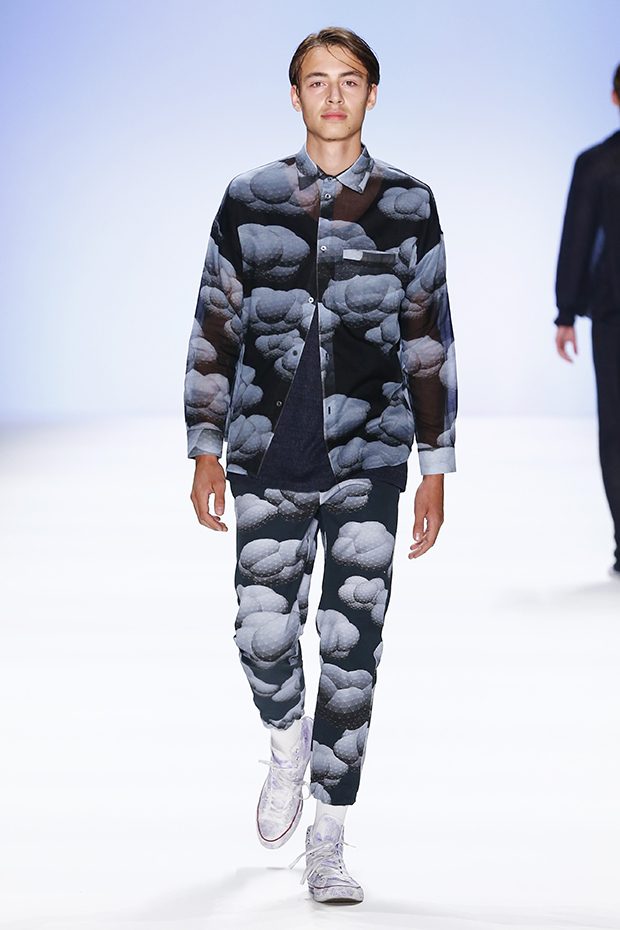 Images by Mercedes- Benz Fashion Week Berlin/ IMG Fashion
Review by Sussan Zeck for D'SCENE Magazine