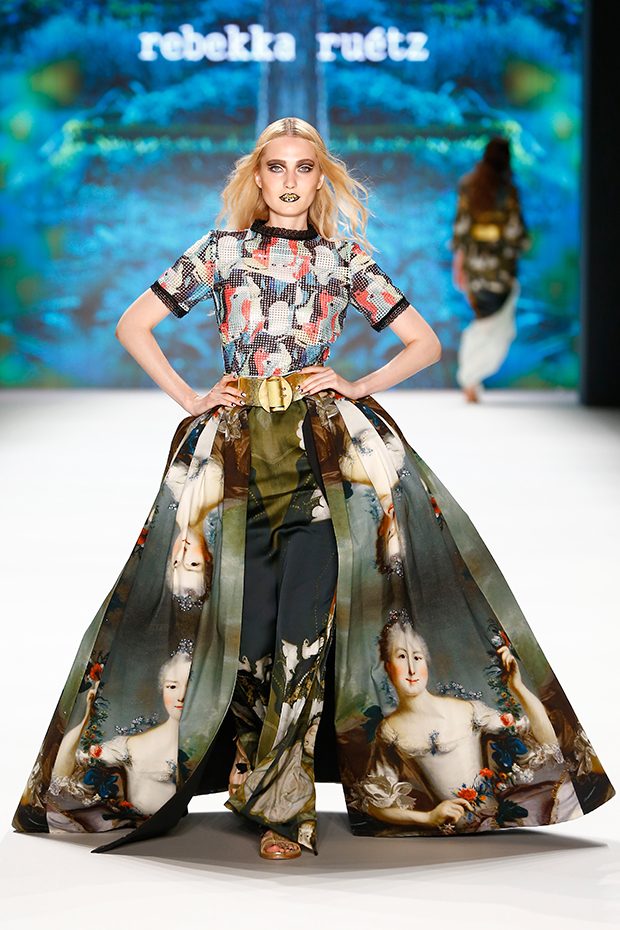 Austrian designer Rebekka Ruetz presented her Spring Summer 2017 collection "Funkart" on the 29th of June 2016, the second show day of Mercedes- Benz Fashion Week Berlin. This collection can be seen as a transformation of fascinating and sublime motifes of her homeland Tirol into avant garde fashion. But more than that, it is a vivid mix and match of various influences, for instance street fashion, arts, music and a wisp of nostalgia that turns into a fresh, thrilling and intermittently surreal crossover. Completely charming!
The Austrian designer took her inspiration by the impressive castle Schloss Ambras in Innsbruck and transformed that influence into that funkart fashion composition we had mentioned before. Those master pieces of the Baroque period tell us memories of the 17th and 18th century. At that time, they were a welcome relief from the daily dreariness. Even though those creations are made for the cosmopolitan woman that does not take herself too seriously, they are considerably more mixed with surreal aspects, and an incredibly irrevence, with a mist of irony plus humour.
The range of materials is rather multifarious, or, to say it more precisely, it is ranging from silk, cotton, laces, finest synthetics, leather imitations to knit wear. Pattern- wise, everything you can imagine becomes real: loud rococo prints collide with opulent florals and geo prints, they may be even paired with big bold stripes. Expect the unexpected! Same goes for the colour cocktail, pink meets mellow yellow that mingle with dark sepia and denim blue. Albeit also more restrained hues, for instance mid grey and creme, are used as stabilizing neutral. Cut- wise, full skirts play a central role, and so do A-lines. Many cuts appear totally nonchalantly. Another fact worth of mentioning is that several of her creations are belted on the waist. A golden belt underlines the feminine character of various pieces.
Read more after the jump: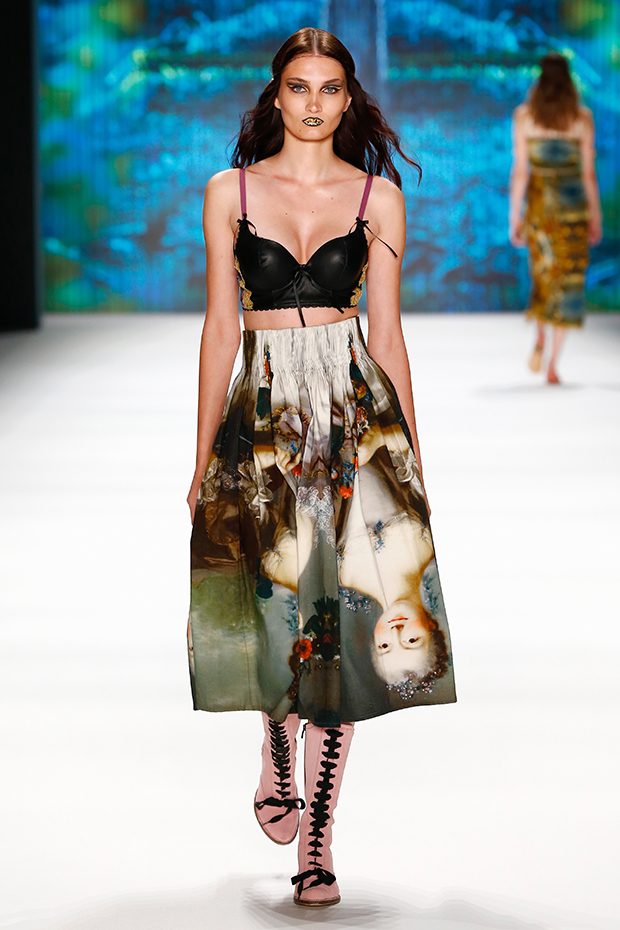 The hair of the models is worn open and slightly wavy. In addition to that, the make- up is kept opulent and like from another century, with golden eye shadow, a night black eye liner and golden glitter on the lips.
Funkart is a collection for the cosmopolitan, confident woman that dares to mix and match. We will definitely keep an eye on Rebekka Ruetz and on all upcoming collections.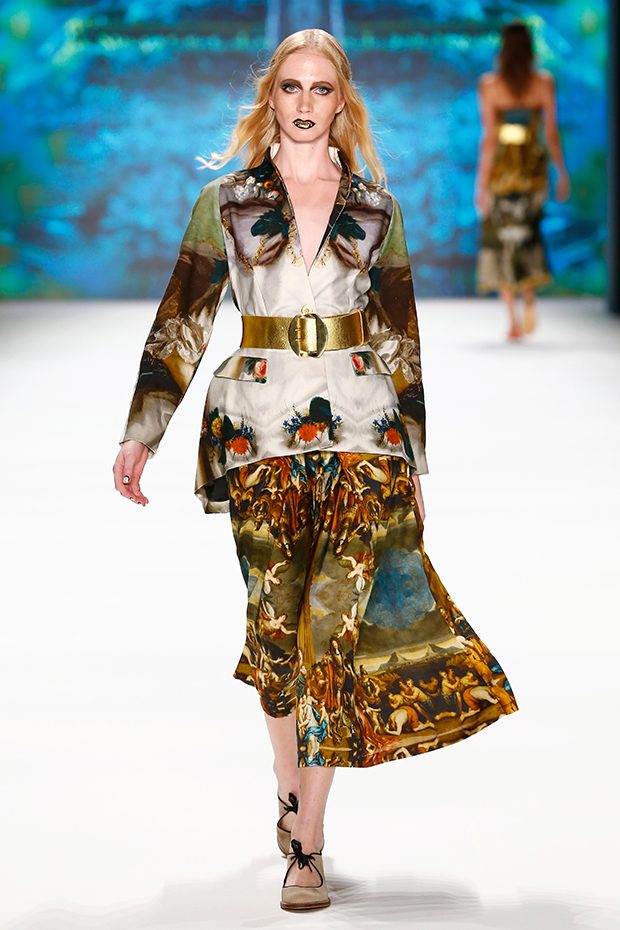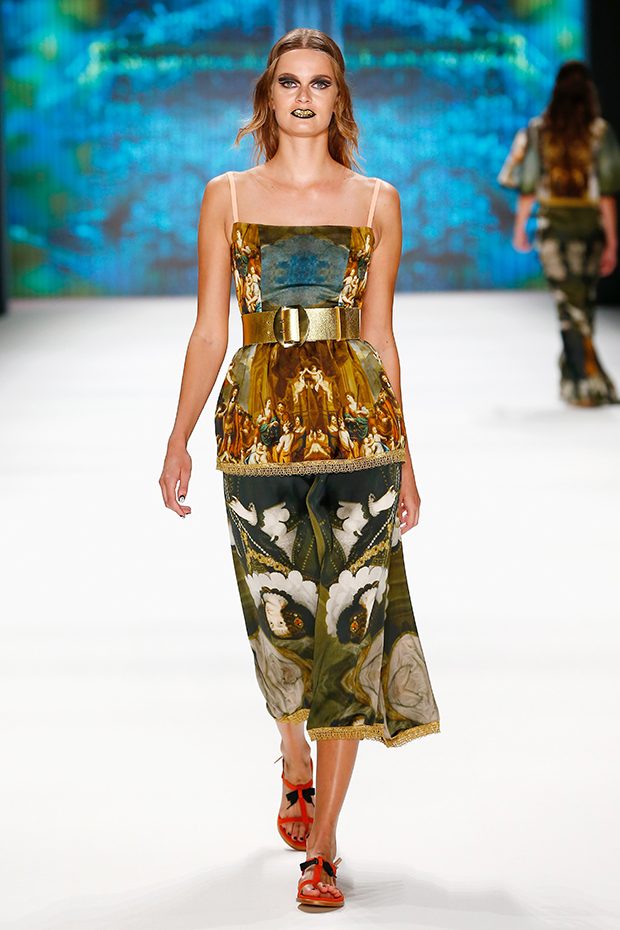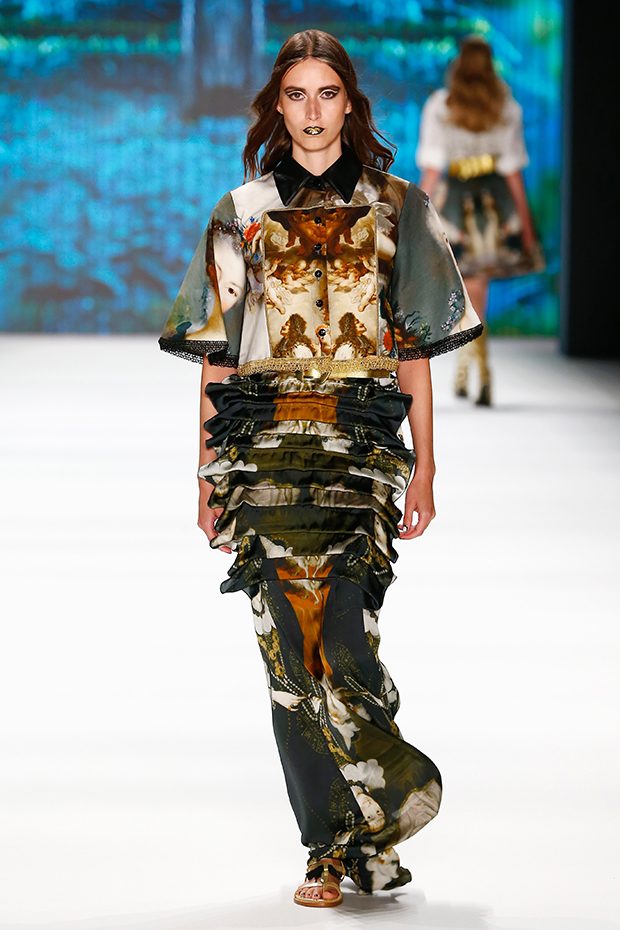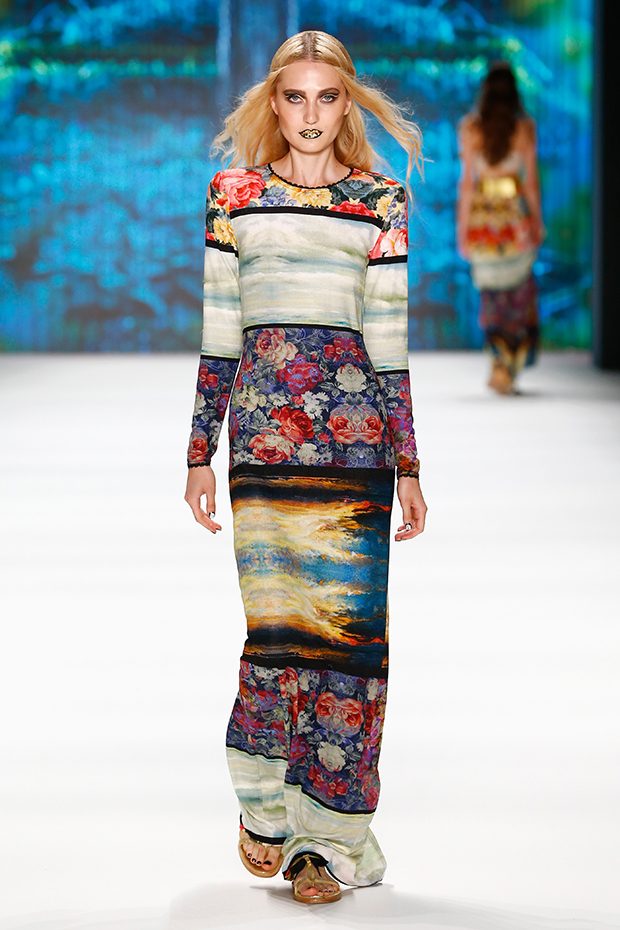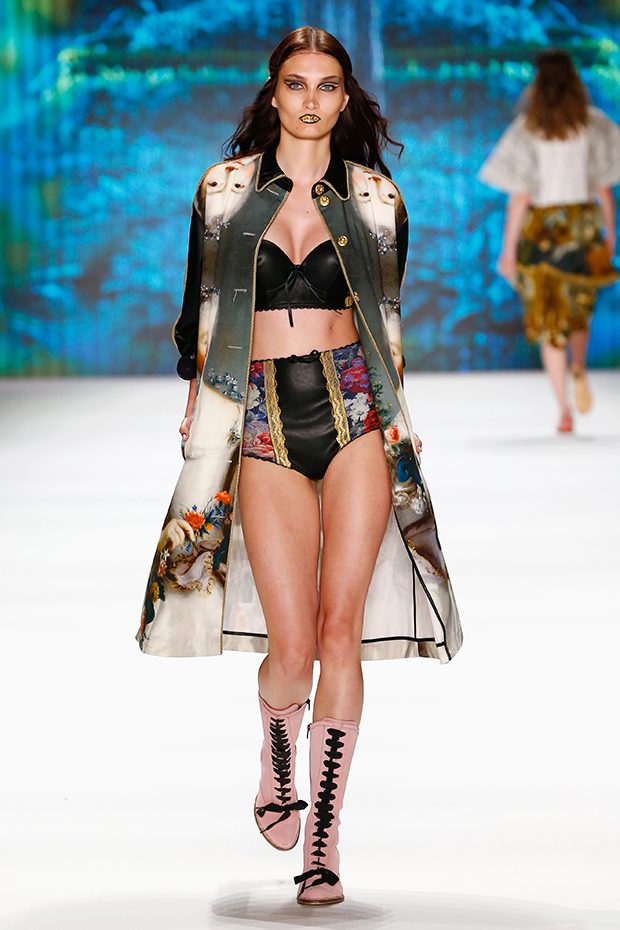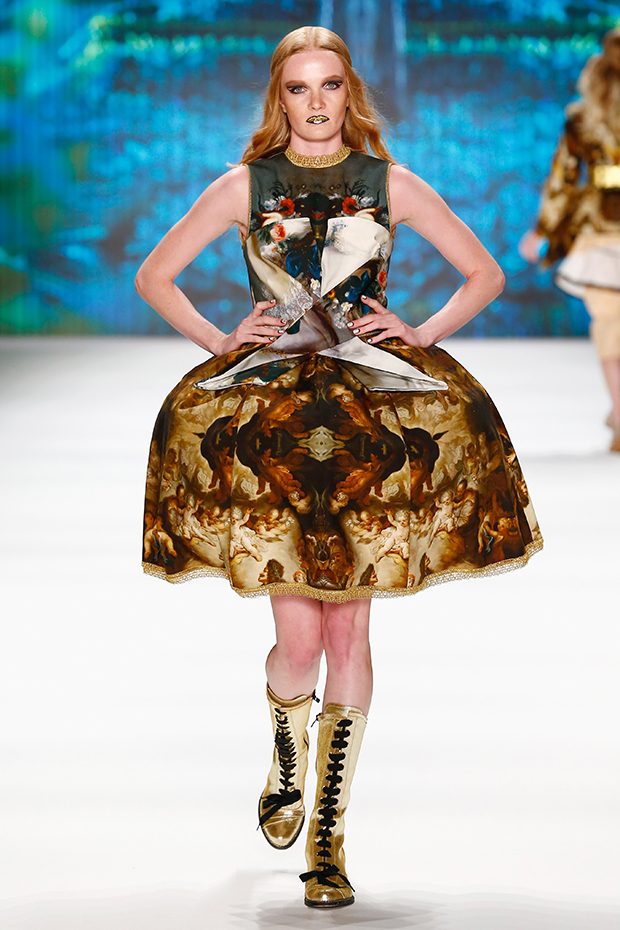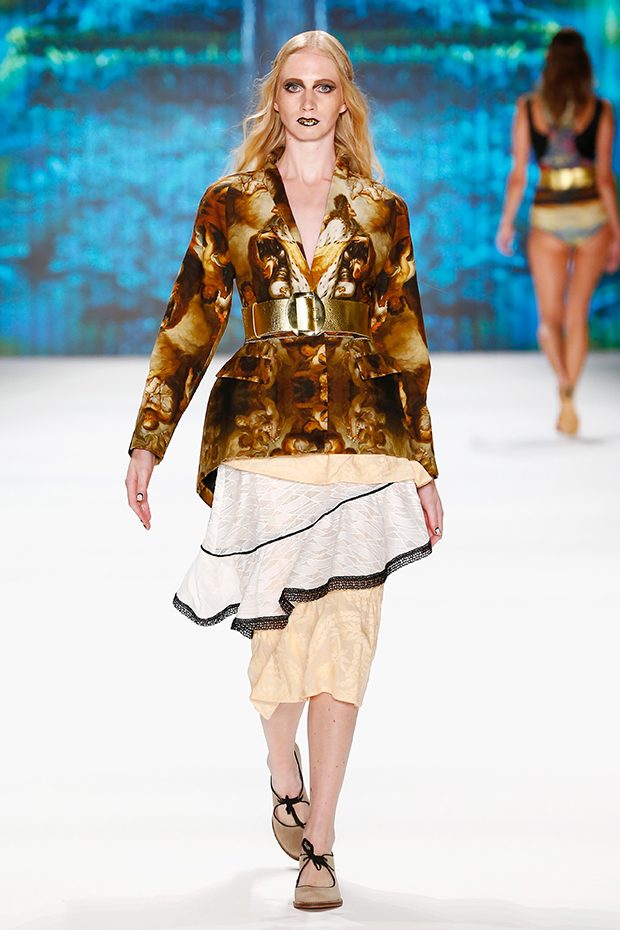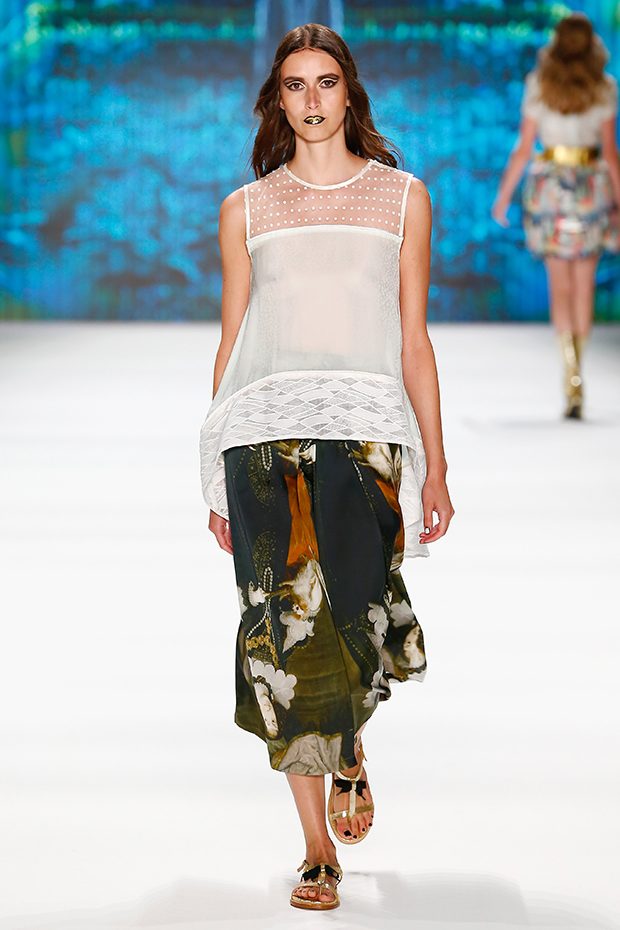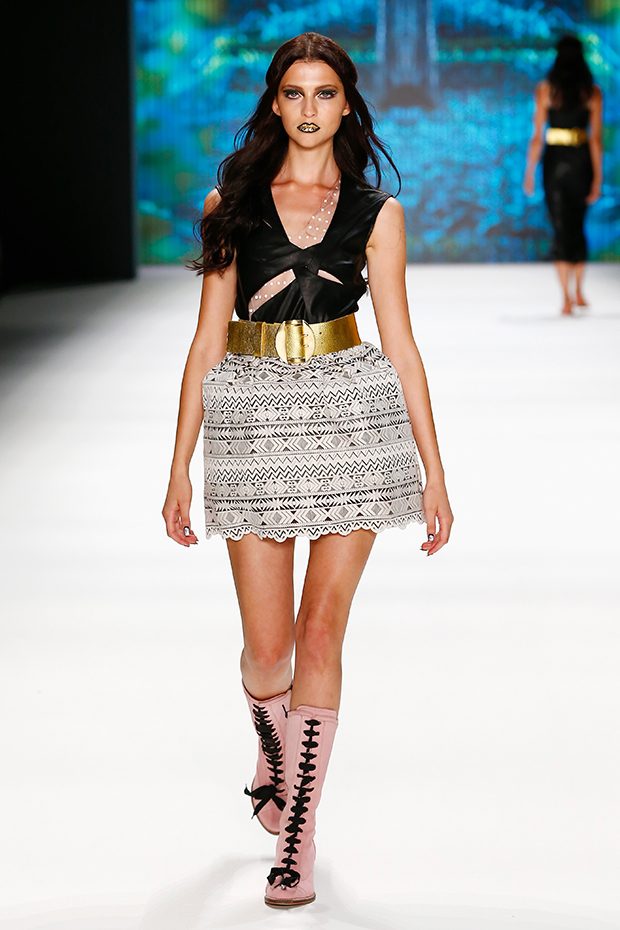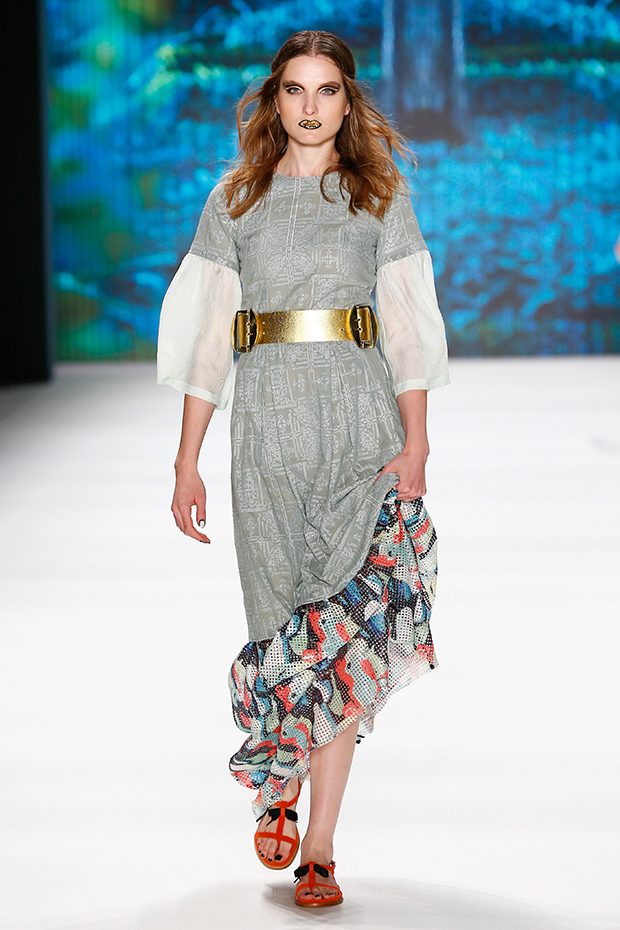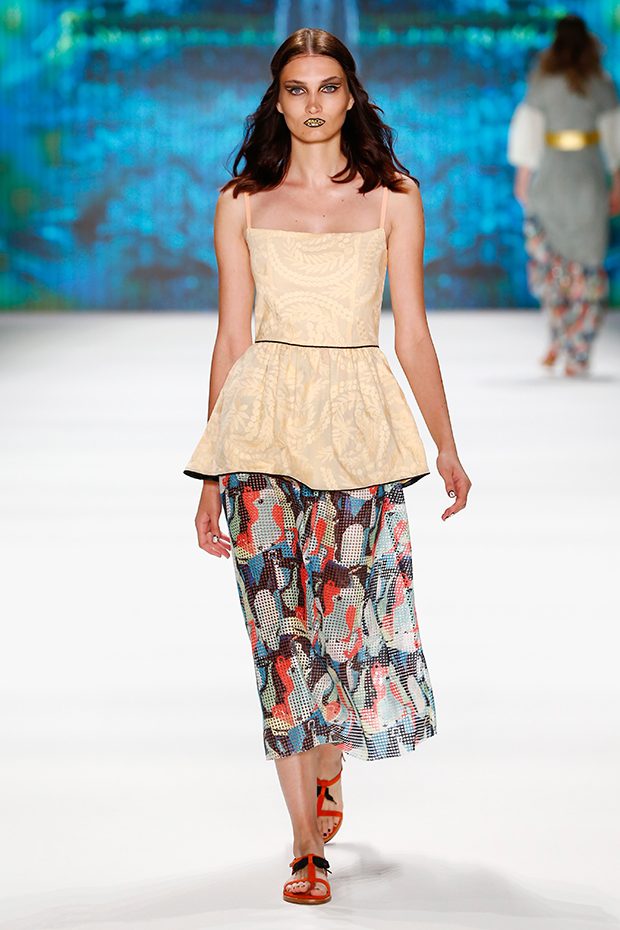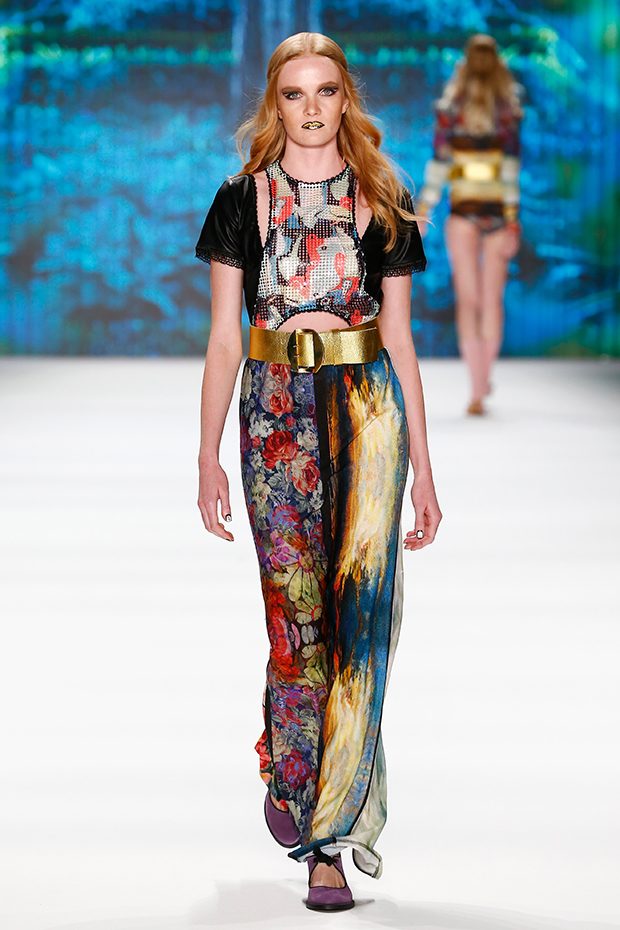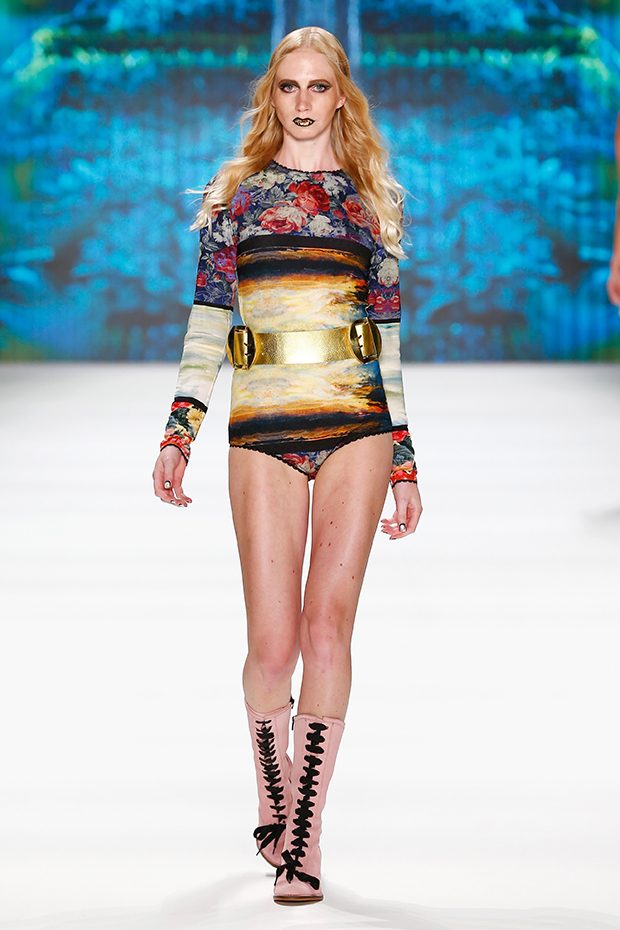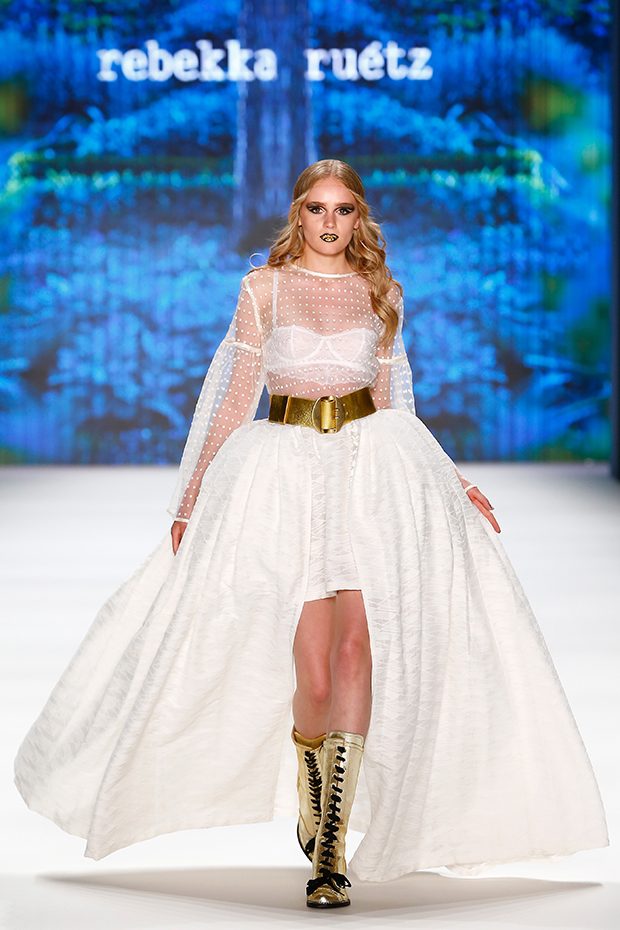 Photos by Frazer Harrison/Getty Images for Rebekka Ruetz
Review by Sussan Zeck for D'SCENE Magazine