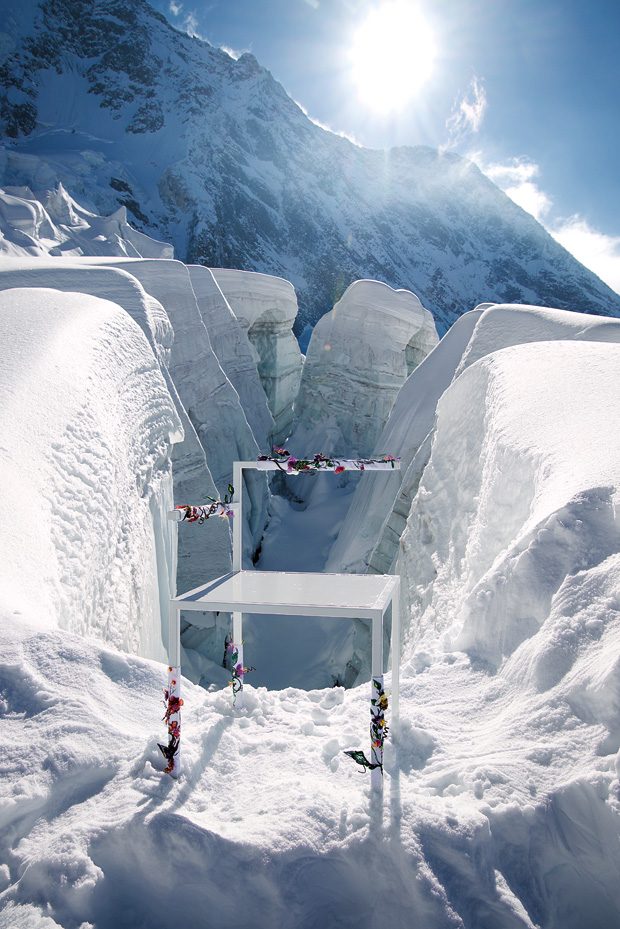 For the September 2016 issue of DESIGN SCENE magazine we sit down for an interview with Alisée Matta and Giovanni Gennari, the founders of Milan based studio ".nobody&co.". This unique design studio is a true definition of creativity driving forward the Milanese design scene. For our September issue the design duo talks beginnings, inspiration and their latest projects. [Photo Jacopo Merizzi]
For more of our interview with .nobody&co. team continue after the jump: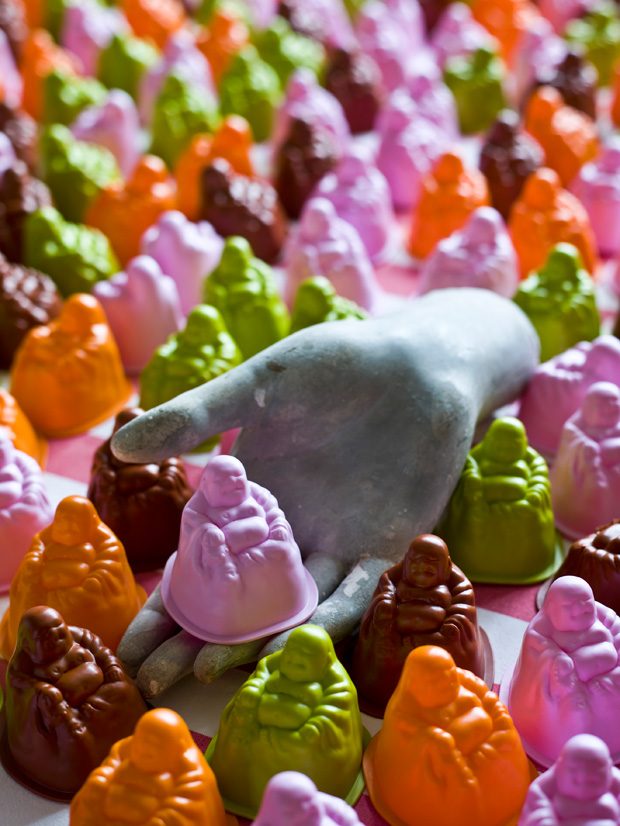 Il Buddino Photo Tom Mannion
How was nobody&co. originally conceived?
When we were working in advertising all our friends and colleagues from the creative floor would regularly come to us asking for our help as we always seemed to have tons of ideas for books, products, concepts etc. But, during that period, neither of us ever had the time or the energy to follow through on our ideas that we were happily giving away and we realised that we only ever found the time to come up with creative ideas when it was somebody else asking us! We found this interesting and, quite organically, whilst we were discussing the situation Giovanni and I came up with the idea of launching a creative group called nobody&co which would see each member coming up with a concept, starting it and then getting other people's ideas about it…but, in the end, we just started with our ideas and kept the name.
Where does the inspiration for nobody&co's designs come from?
We keep our minds open to every possible stimulation, so finding ideas is more a way of living than a way of working. You can find them whilst gardening, when you bring your children to the playground, whilst tying your shoelaces, tidying up a sock drawer, putting yourself in somebody else's shoes, etc. When we feel we've scraped up enough ideas we get around a table and talk them through.
Photo: Bibliochaise Plus (Private Collection/Oak veneered with Lino leather cushions) Styled by Faye Toogood at Chalke Abbey (National Trust) photographed by Tom Mannion.
So, what does nobody&co. stand for? What are your principles, your ideology?
We don't want to add "stuff" to an already full world, so, we really only design pieces that don't already exist and that can really add something more. In terms of an actual piece of furniture such as the Bibliochaise, before us no one had designed an armchair which held books in it, which is quite incredible if you think about it!
I am sure our readers would love to know who are your favourite designers from fields such as fashion, interior and architecture?
Our favourite fashion designers are Issey Miyake and Hussein Chalayan as well as Gianni Versace when the wonderful, as in he really was full of wonder, Gianni was still there. When it comes to interior designers we love Muriel Brandolini it has been truly inspiring working with her for many years. From architects definitely Renzo Piano, because behind every idea there is an amazing work of precision, love and soul.
We also adore Louis Kahn's breathtaking architectures and my Anarchitect brother Gordon Matta-Clark.
Il Buddino Photo Tom Mannion
Magazines are always a great source of inspiration for creatives, do you have any magazines you like to follow?
The New Yorker, my father had a subscription in our holiday house in Tarquinia, so every time we'd arrive the first thing we would do was open all the previous months and spend days reading, reading, and reading!
In terms of new magazines out there at the moment we like Apartamento and also Monocle.
What about favourite web pages?
Ours, it is in constant motion, drives us crazy, we love it and talk about it in the middle of the night so we can't think of any other website!
When you work on your projects who do you see as the .nobody&co. buyer? Is there an ideal customer in your mind?
Everybody, without distinction! Whoever loves to read for the Bibliochaise, whoever loves to sit for hours on end during Sunday lunches for the Missing Chairs, whoever wishes to have a fun but also thoughtful dessert for Il Buddino…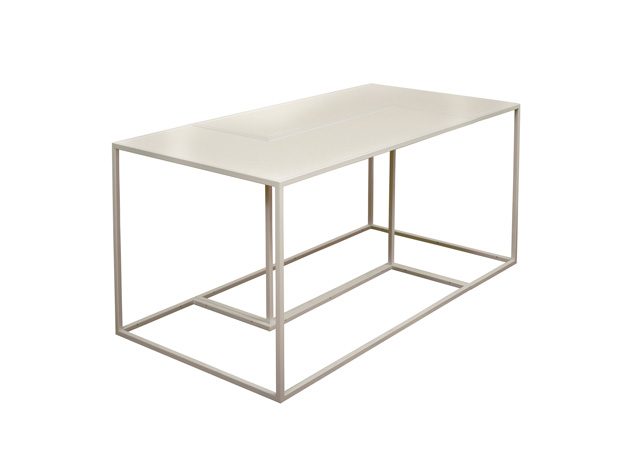 What are your first furniture design memories?
Alisée: The Rietweld chair I loved to slide in as a child. All the African, Oceanic, Haniwa art, totems, chairs I grew up with…
Giovanni: It was an art deco UFO flying saucer lamp which went up and down with a string. It just looked as if it was an actual UFO which went up and down with a string.
When it comes to .nobody&co. how do you chose the stores selling your designs?
We love to become true friends and have interesting nightly conversations with our shops as if they were our gallerists, like Peggy Guggenheim when she first opened Art of the Century.
We have to ask, how did you come up with the Buddino?
My parents gave Giovanni a little flat jade Buddha which he always keeps in his pocket with him. One morning we'd just left home to go to work and suddenly he touched his pocket saying in Italian: Dov'eilmiobuddino? Meaning where is my little Buddha, then he said, wouldn't it be fun to make Buddha pudding molds and name them Il Buddino, buddino is the word for a typical Italian chocolate dessert and with double d it sounds like "little Buddha". So that's how the idea was born.
Missing Chairs Multiple. Styled by Faye Toogood and photographed by Tom Mannion at Abbey Road, Erno Goldfingers House (National Trust).
How do you balance work and life with .nobody&co. identity and is it difficult working together as a couple?
We worked as a creative team for over ten years before starting nobody&co. so we'd worked out all the little dramas and kinks of working and living together by the time we started the company which was great. It has always been fantastic, a beautiful dream, what could one wish for more than being together as much as we wish and want and perfectly understand what the other is talking about at the end of the day? And it's much easier to have time for ourselves if we need it after having been together most of the day…
What materials are featured across the various styles
We try to solve every idea by function and after that comes the choice of the best materials. For example the leather we use for the Bibliochaise cushions is the same used for the interiors of Ferrari cars. Ours is more a fantasy design where form is determined by function but most importantly for us is to be able to create something that stimulates a creative reaction.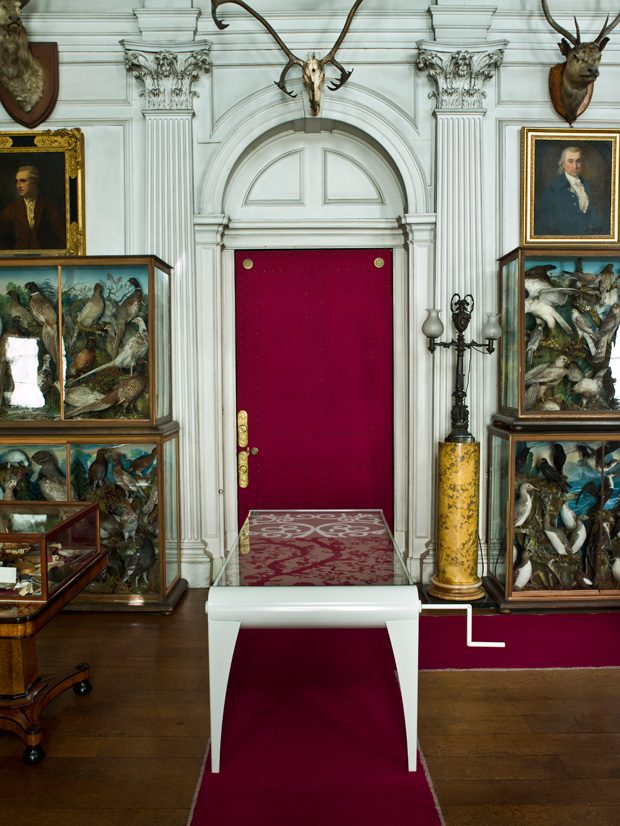 You also present your designs using impressive photography, could you tell us more about your shoot on the North Face of Mount Disgrazia in Valmalencoas well as the next shoot planned which I hear is to be an underwater one?
The idea for the Missing Spring Chairs was that in winter when you bring the Missing Chairs indoors we imagined them to be magically covered in embroidered flowers and insects in the night, as if Spring had suddenly appeared, so the only place we felt we could photograph them was on top of a glacier where Spring flowers never arrive… It was a real adventure, we were all tied together and had two amazing Alpine climber guides, BiancoLenatti and Jacopo Merizzi, (who has opened many mountain routes in places such as the Yosemite mountains, most of Val di Mello and Valmalenco). When we started shooting Simone Bracchi, the drone film director, sent the drone underneath to see what was there and we suddenly realized that we all were on one meter of snow with a three hundred meters drop immediately beneath us! We finished the filming full of adrenaline and it was a truly unforgettable experience.
So for the new 2017 Missing Ocean collection we want to shoot in the desert but also underwater in deserted reefs…So, watch this space!
For the end of our interview, could you share a motto with our readers? A philosophy behind .nobody&co.?
Our motto is Curioser and curioser, from Alice in Wonderland.
For more by Alisée and Giovanni visit www.nobodyandco.it.