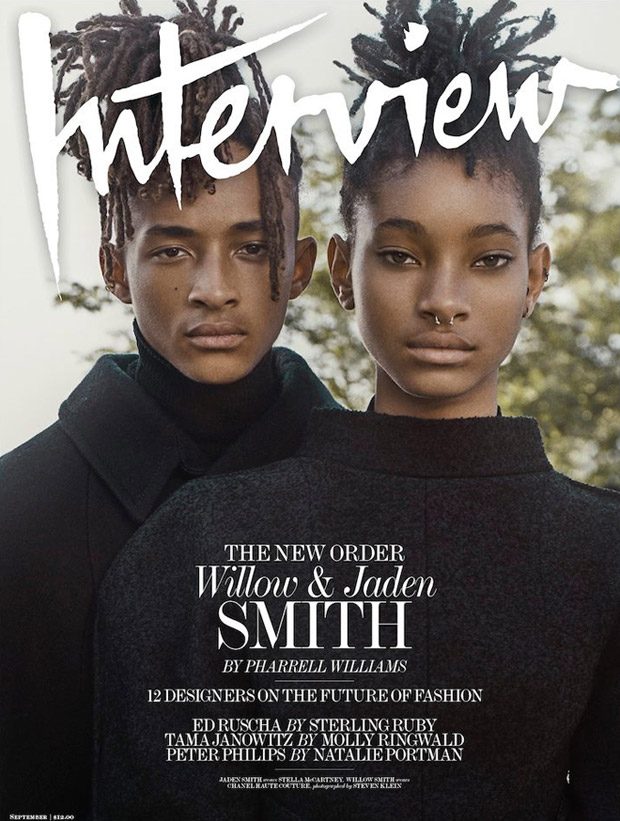 Willow and Jaden Smith take the cover story of Interview Magazine's September 2016 edition lensed by fashion photographer Steven Klein, with styling from Karl Templer. Beauty is work of hair stylists Tomo Jidai at Streeters and Marcia Hamilton for Keracare/Fr8me, makeup artist Diane Kendal for Marc Jacobs Beauty at Julian Watson Agency, and manicurist Honey at Exposure NY. Set design is courtesy of Jesse Kaufmann at Frankreps. For the session Smith siblings are wearing selected looks and accessories from brands such as Melitta Baumeister, Calvin Klein Collection, Rick Owens, Salvatore Ferragamo, Chanel Haute Couture, Alexander Wang, and Burberry to name a few.
"Me and Jaden, when we were younger … [laughs] Ooh! We would wear the craziest things. Jaden would only wear his Spider-Man costume. I would freaking mismatch every single shirt and pants in my closet. We would just be so rambunctious with our clothing choices. And when we were old enough to start dressing ourselves, my mom was like, "Are you sure you want to go out like that?" And me and Jaden would be like, "You know what? Yes." And she'd totally accept it. I feel like that's where most of our confidence comes from. Because we weren't told, "Oh, you don't look good in that. You look crazy. People are gonna think this about you." Like, obviously, that was going to be happening regardless, but it wasn't like that ruled what we did or the choices that we made." – Willow on their interest in fashion.
"Nobody knows that Willow and I were much, much cooler before. Like, before people were looking at the things that we were doing, we were so much more, like, method with fashion. We really went all the way. We went the extra mile on everything because there was no one looking at us. We've been through the roof, with ludicrous fashion ideas since we were extremely young." Jaden on their interest in fashion.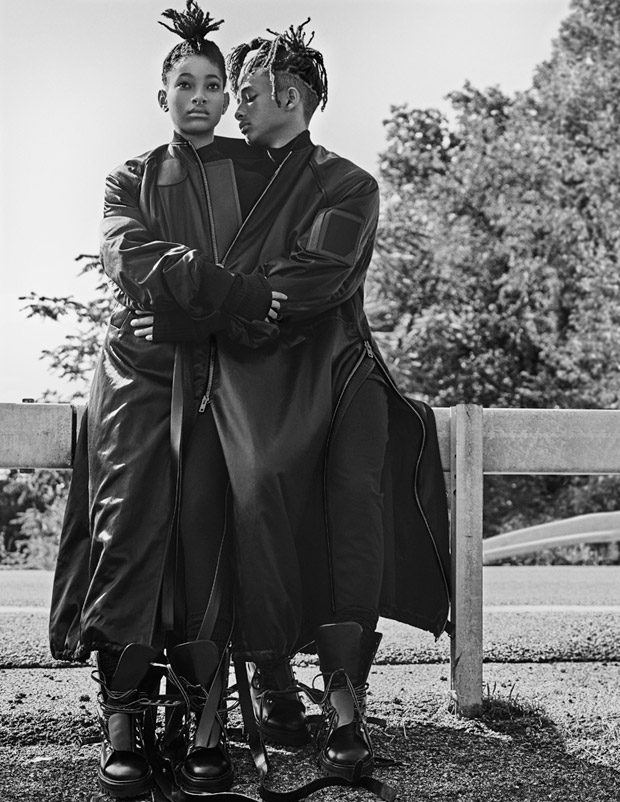 For more log on to: www.interviewmagazine.com