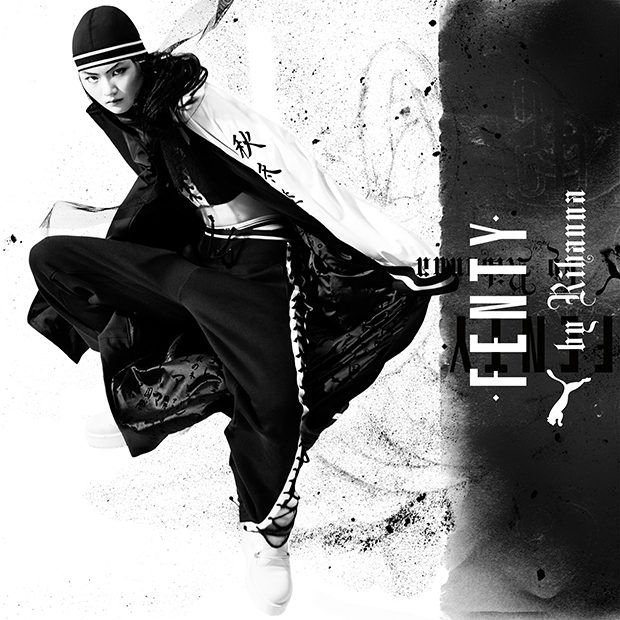 Rihanna is presenting her first apparel range, a mixture of streetwear and feminine lines. The campaign is captured by fashion photographer Willy Vanderperre and styled by Alastair McKimm, featuring models Fei Fei Sun, Cong He, Sang Woo Kim all bring their attitude to give an edge to the campaign.
This collection is not only a representation of who I am and how I dress, but also pushes the boundaries of what I wanted to create with PUMA. I wanted to take PUMA to a new place with something unpredictable and unexpected. It's Japanese street culture with a haunting twist. I played with texture and silhouettes and all of the fabrics are luxurious. I reinterpreted the traditional in my way. – Rihanna
The Rihanna x Fenty x Puma collection will be available via the Puma site and at Puma retailers from September 7.
See all the products on: Rihanna x Fenty Puma Collection
See the collection after the jump: