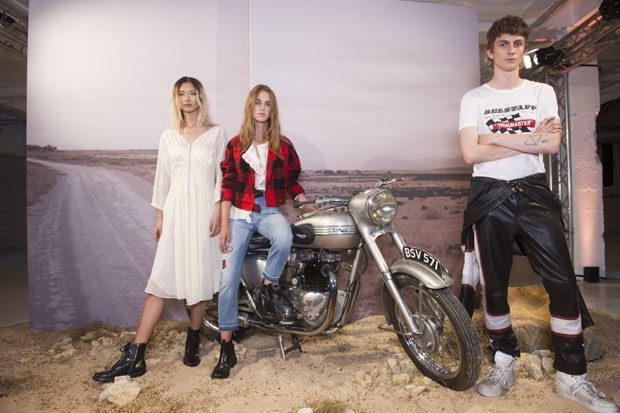 Taking part in London Fashion Week once again is Belstaff who staying to to their motorcycling dna was inspired for the latest collection by the 5,500 mile journey by Augusta and Adeline Van Buren. These two sisters took this epic journey across America in their campaign for women's rights to sever in the US military as dispatch riders and messengers helping the fight for female vote. These two brave sisters were also the first women to ride coast to coast in the United States inspiring women all over the globe. Creative director Delphine Ninous and her team were inspired by the moto yet military influenced apparel Van Buren sisters wore, nevertheless the cross country landscape of the United States also served as pivotal inspiration sentiment.
"This season we were really taken by the legacy of the Van Burens. They are an extraordinary example of female pioneering – the fact that this year marks 100 years since their trans-American trip really brings home how progressive they were for the time. We wanted to tap into such force of nature, expressing their strength and femininity through the clothes, for instance the delicate silk and flowing dresses combined with the harder leather pieces" said Delphine Ninous, Belstaff Collection Creative Director.
The presentation at London's Fashion Week also featured set design displaying stunning landscape photographs by the celebrated landscape photographer Joe De Kadt. Joining the girls at the presentation were also male models posing in four menswear looks from the menswear spring summer 2017 collection.
"Belstaff has always attracted and dressed daring and independent characters with a yearning to venture free – testing both theirs and the brand's limits. The Van Buren sisters are a perfect example of this spirit, and this collection they've inspired delivers on the brand's key attributes: protection, function and style – without compromising on femininity." explains Gavin Haig, Belstaff CEO
Discover more of the new Belstaff collection after the jump: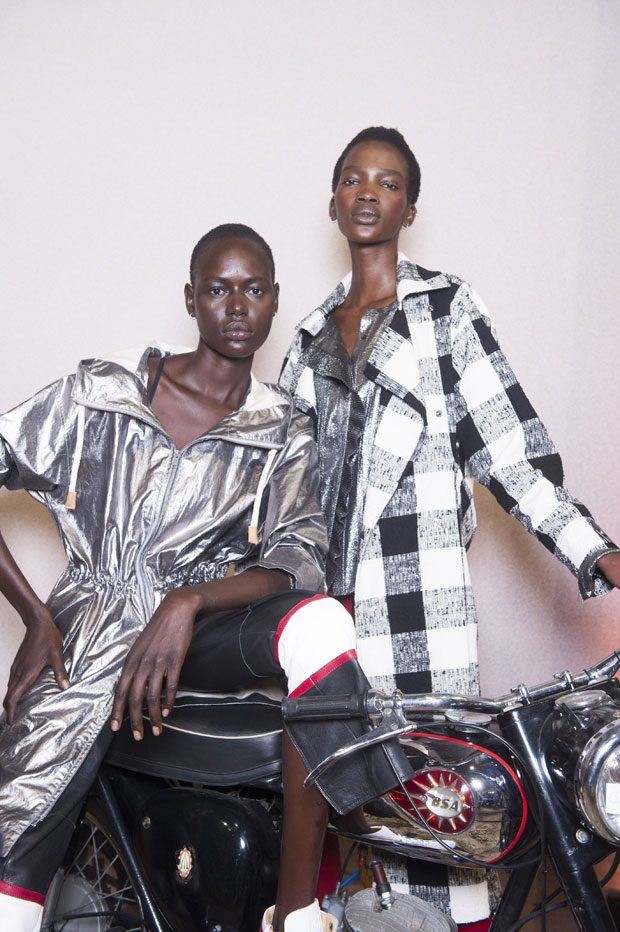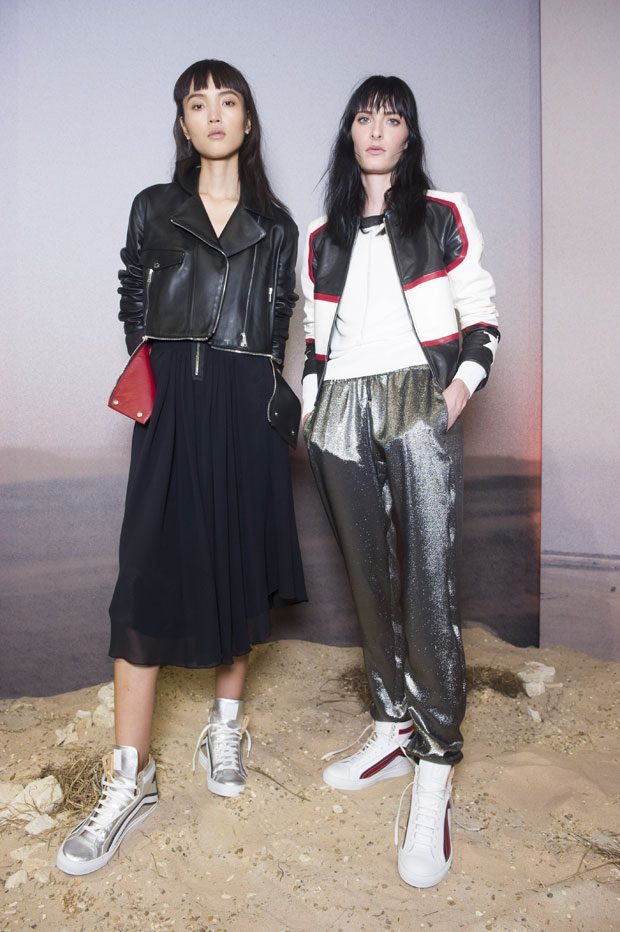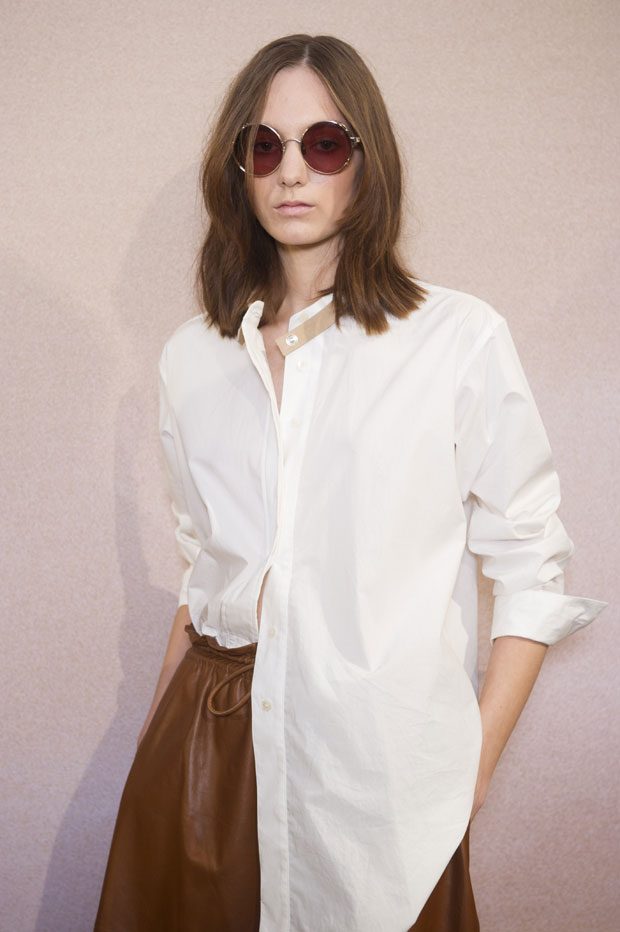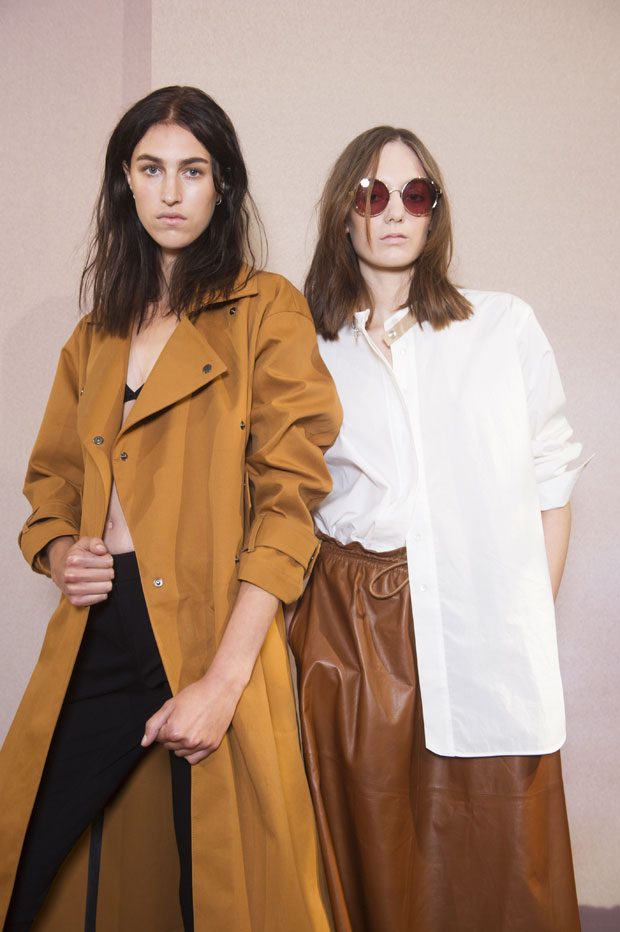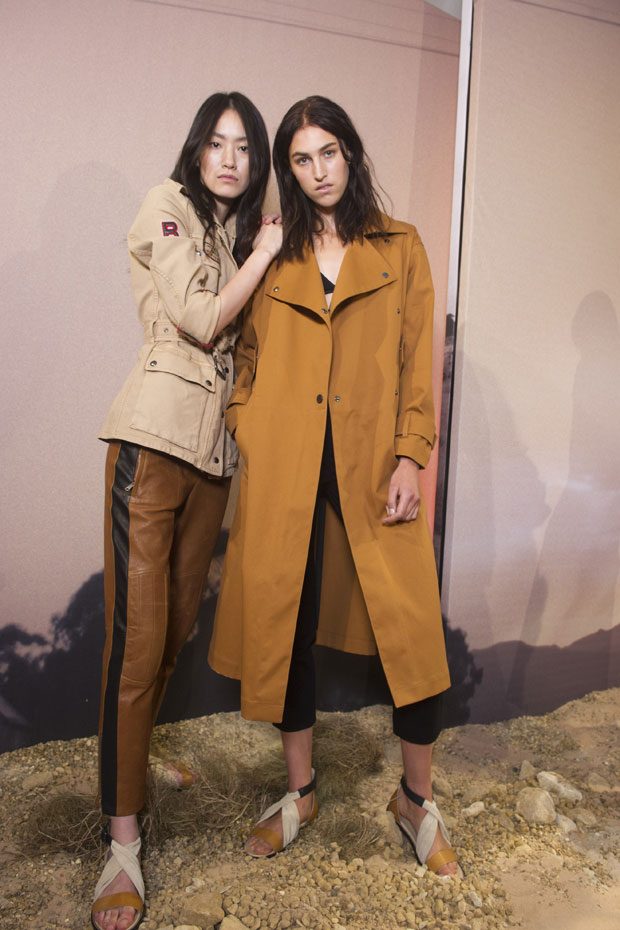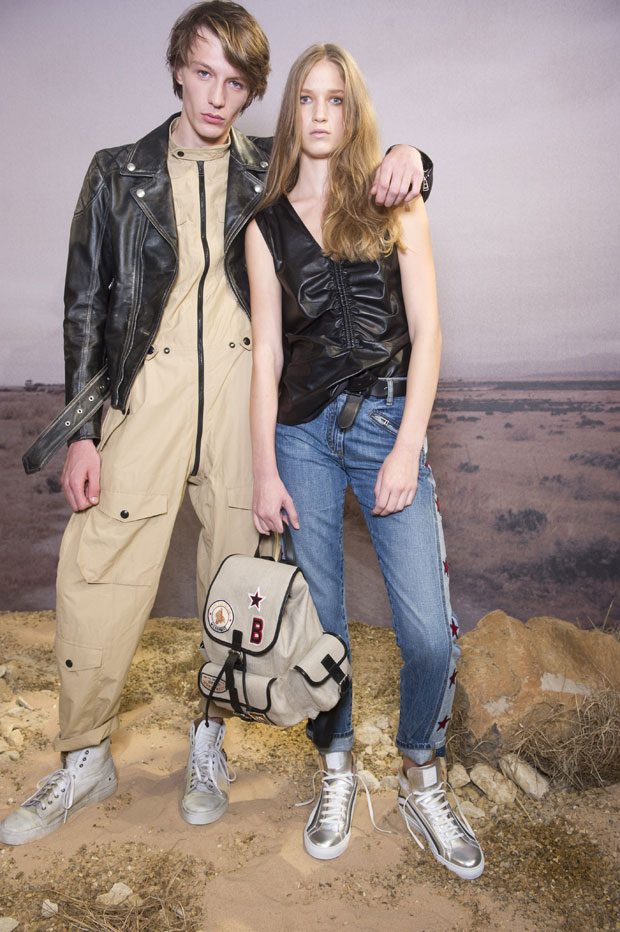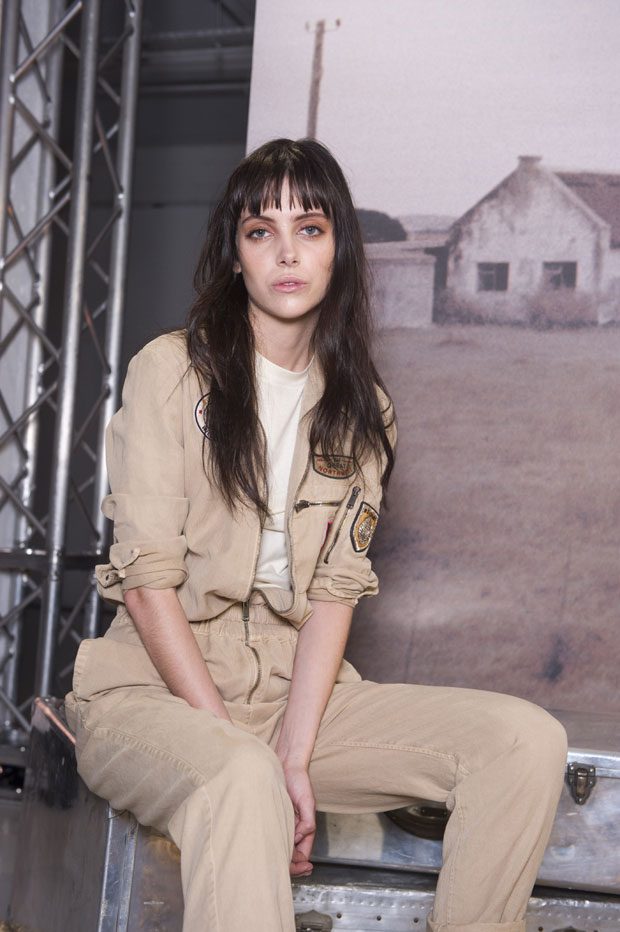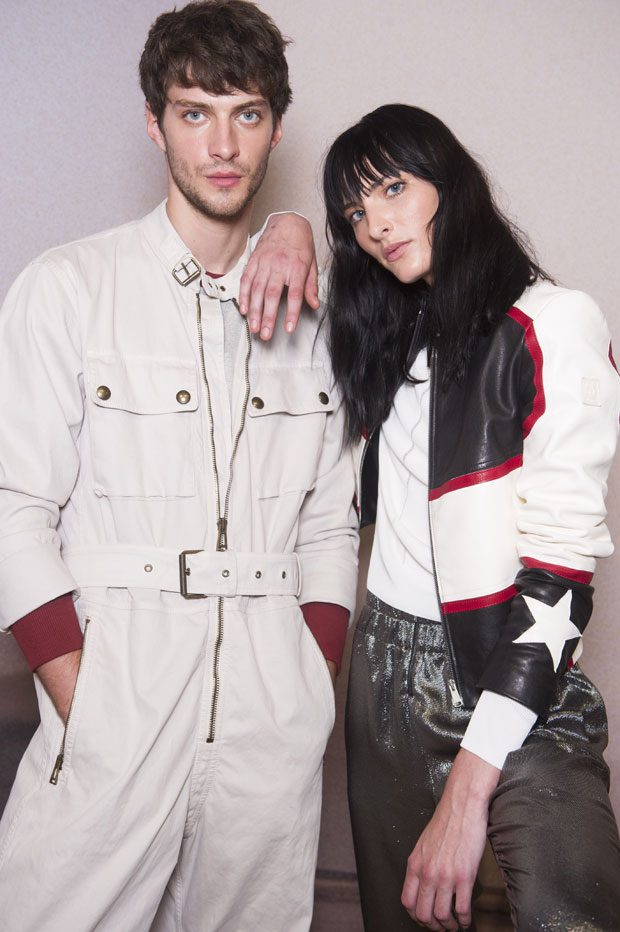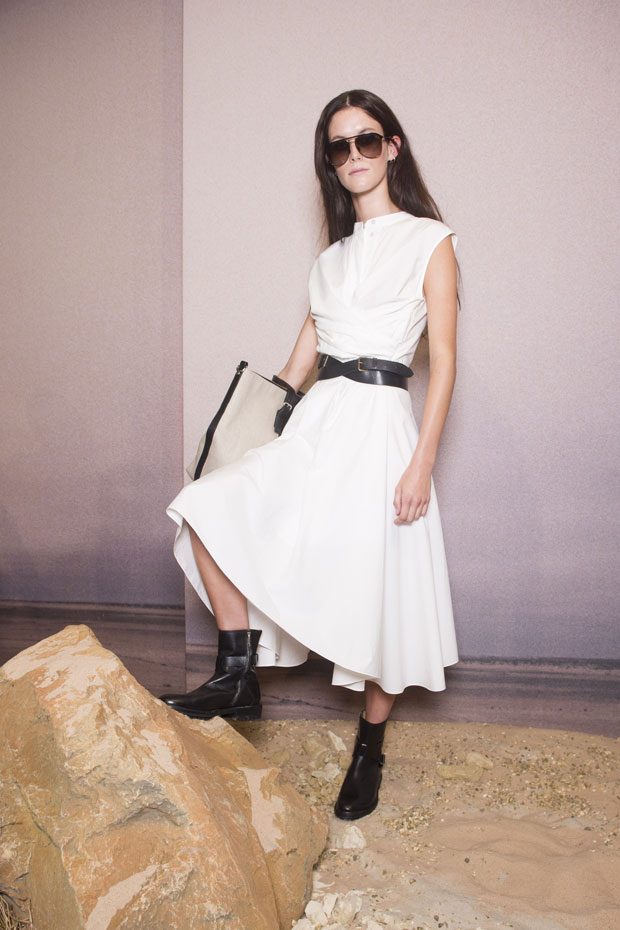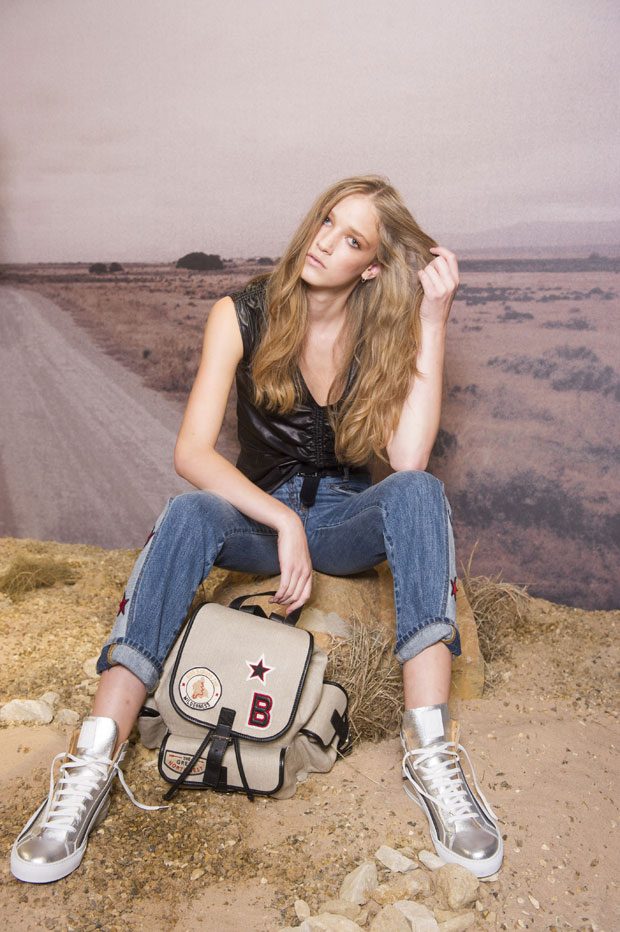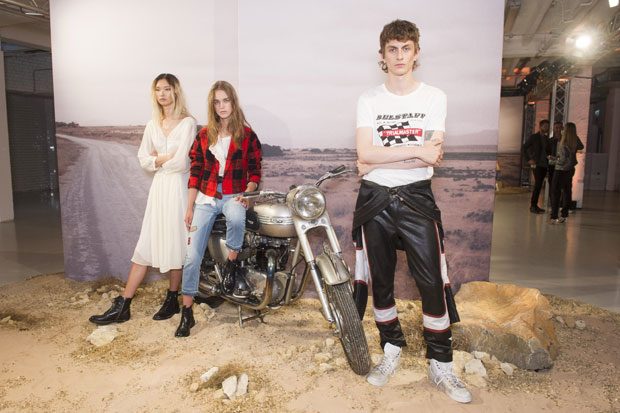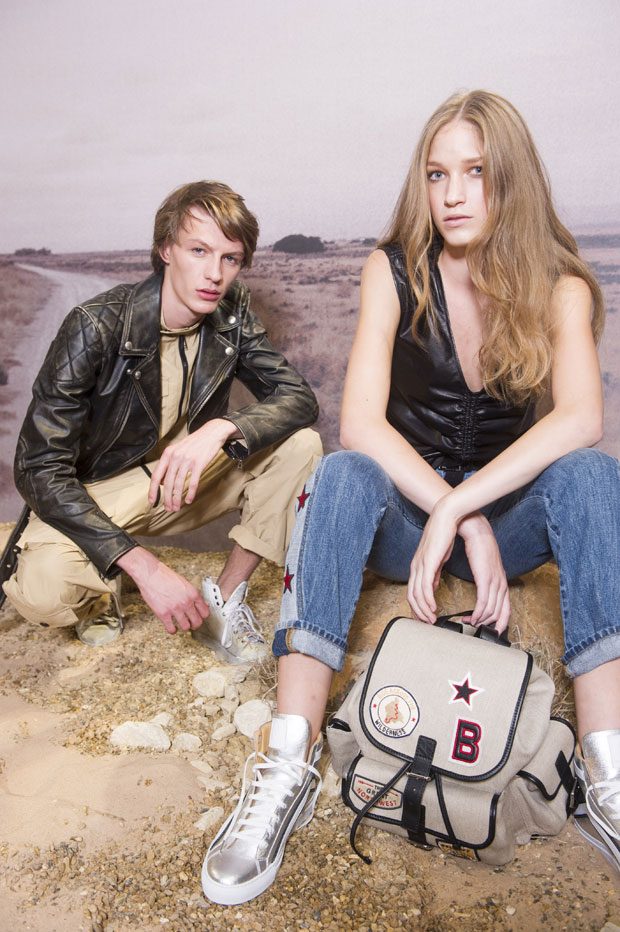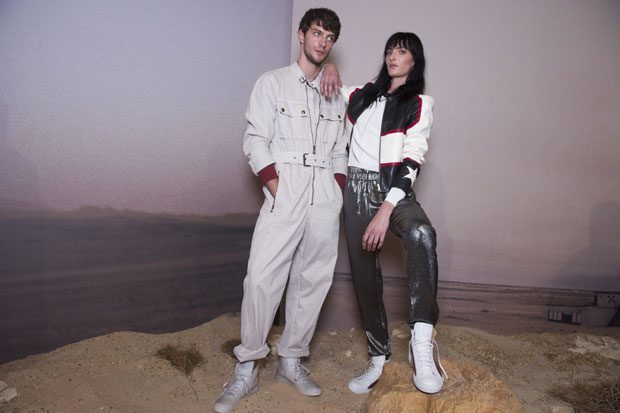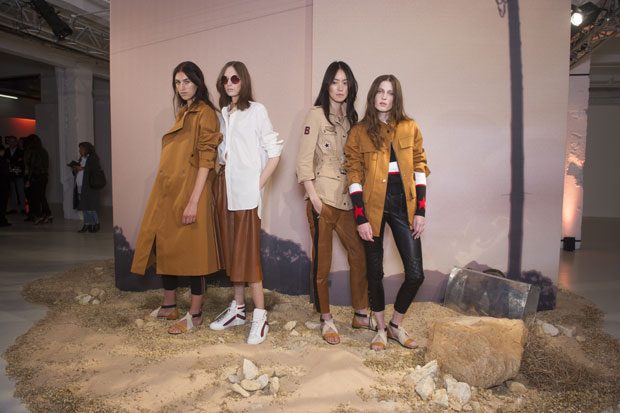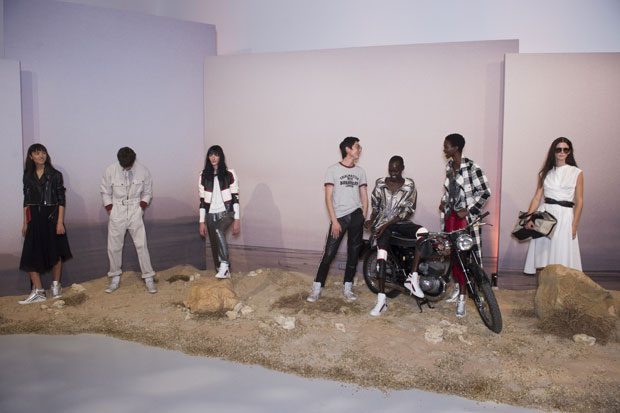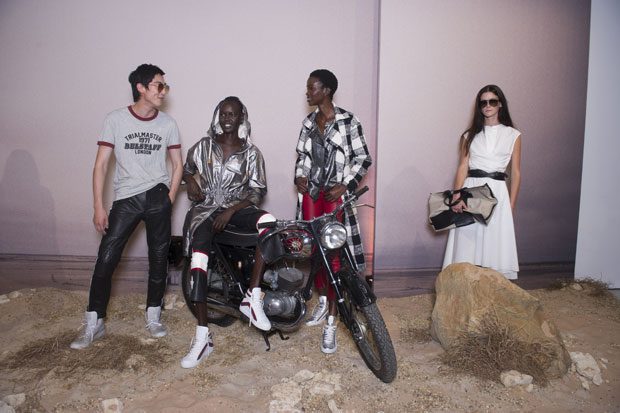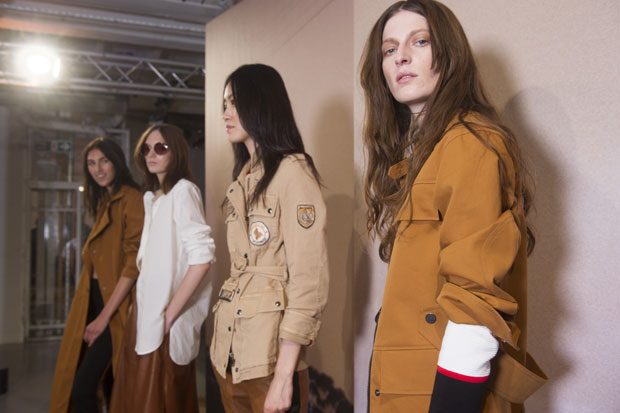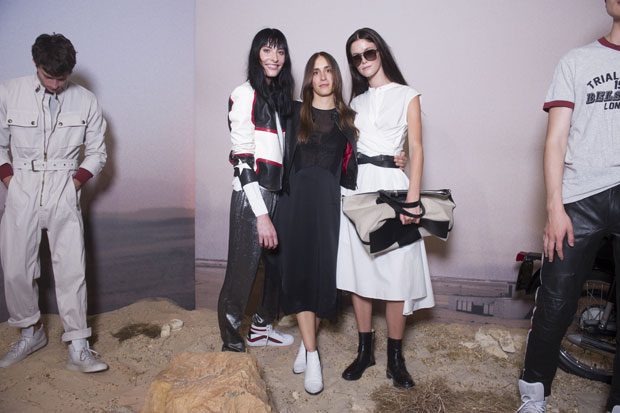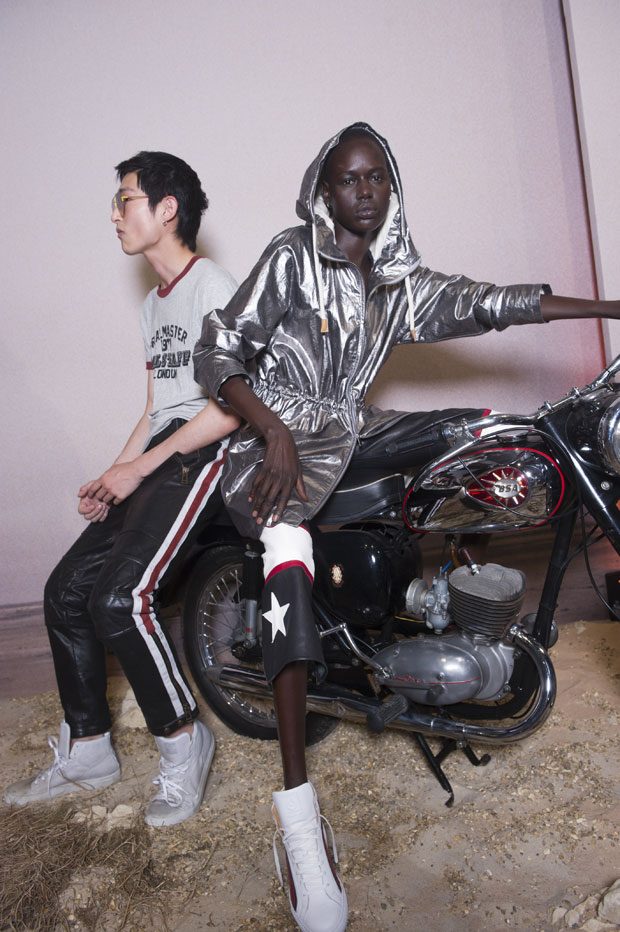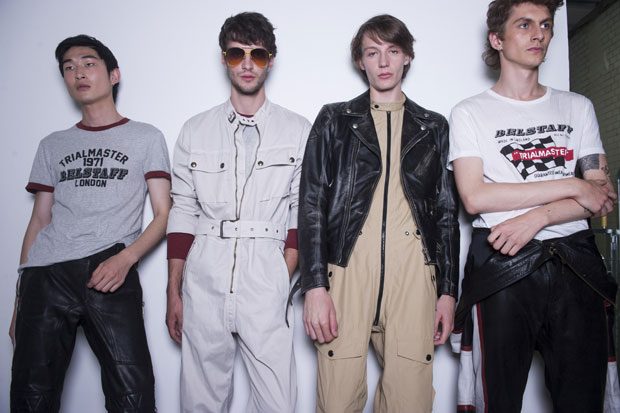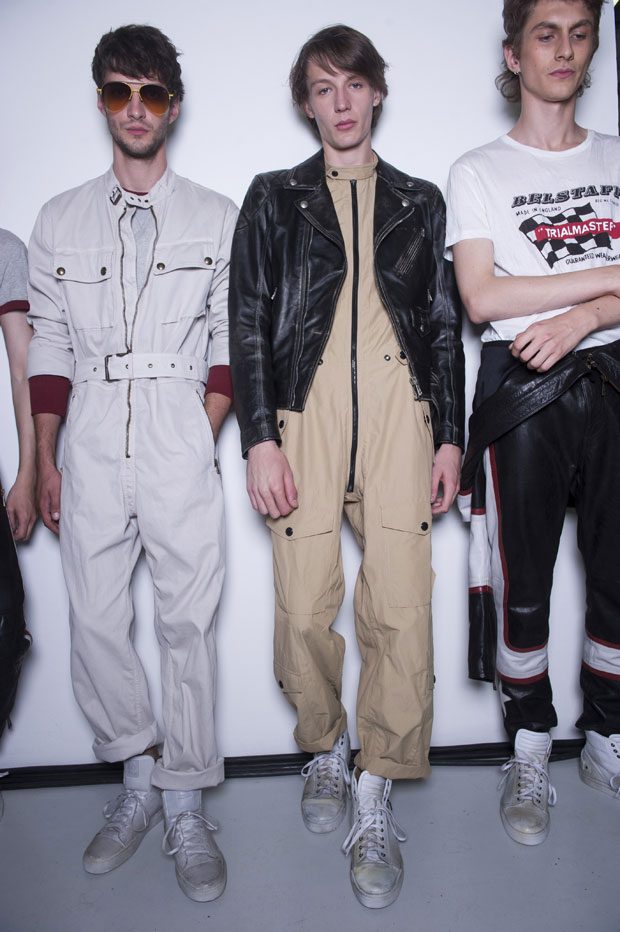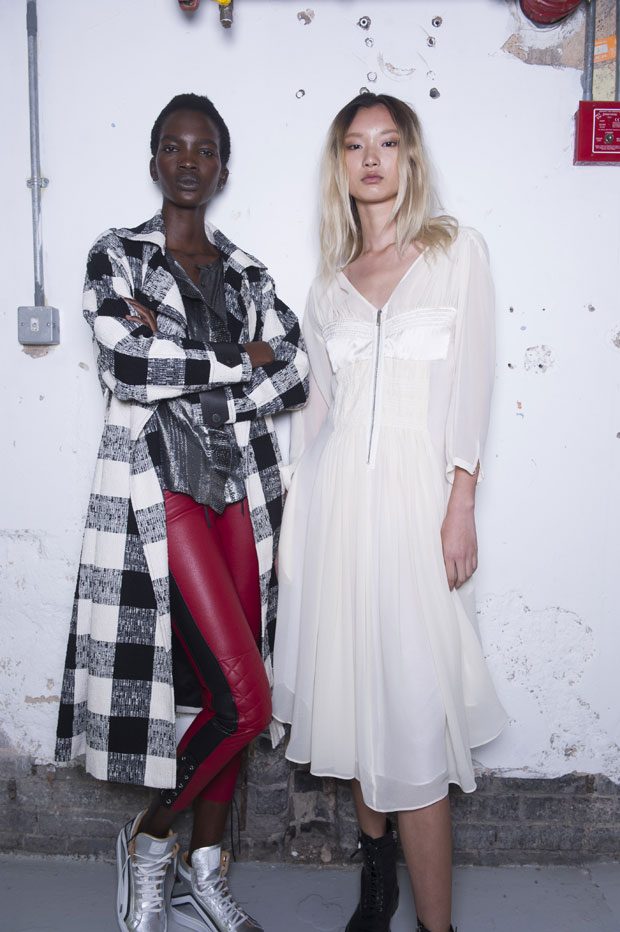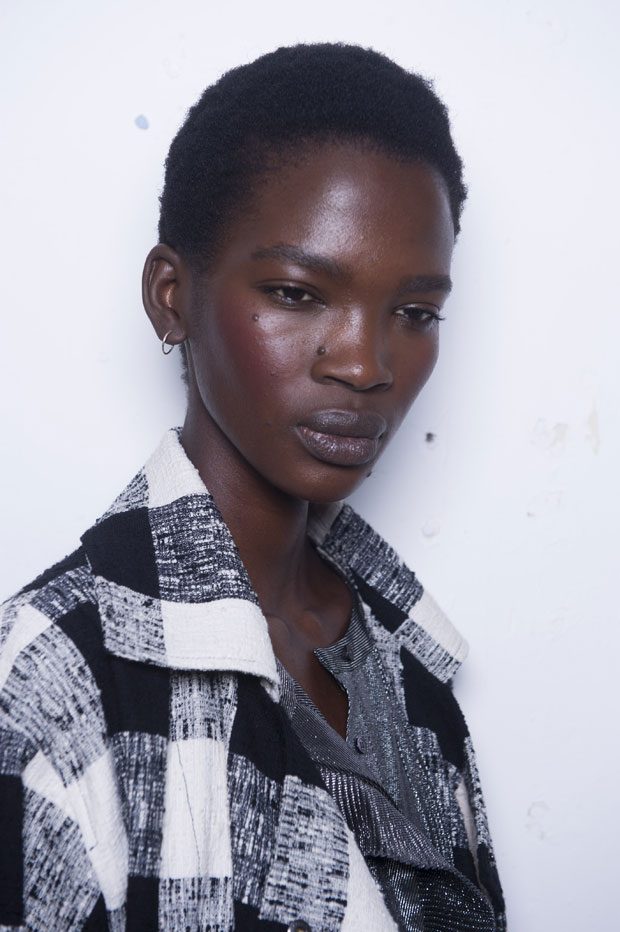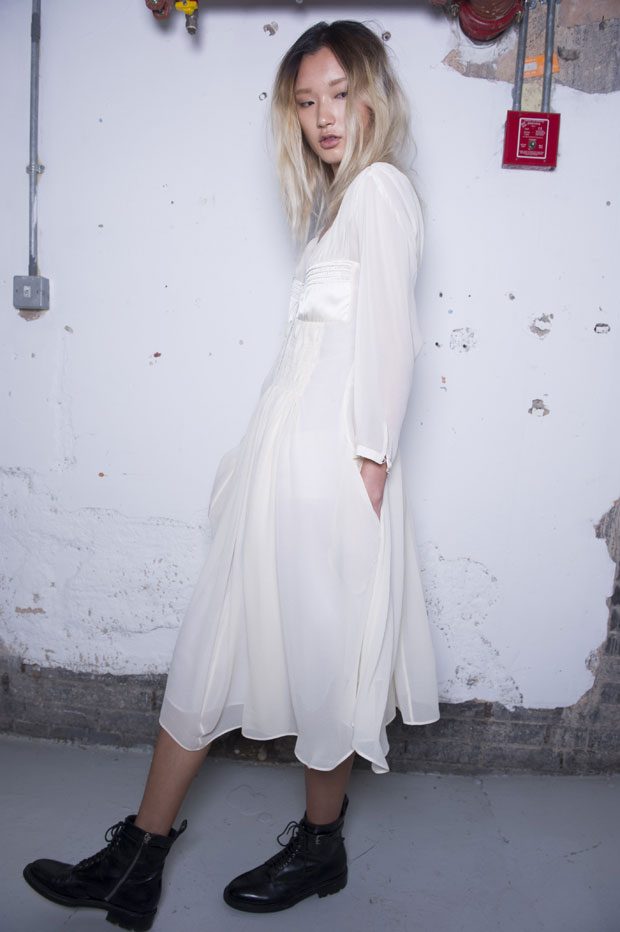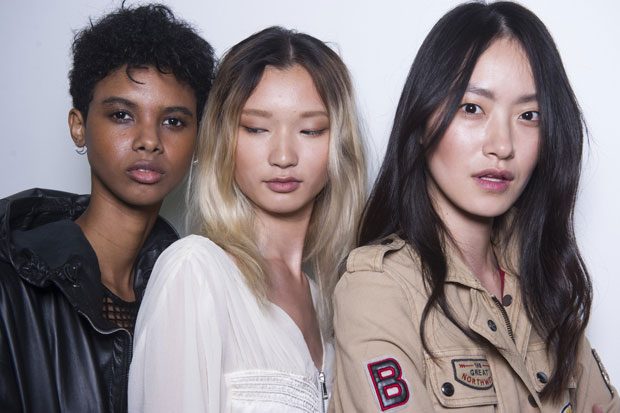 All Images Courtesy of Belstaff
Find more of Belstaff on their OFFICIAL WEB PAGE