German traditional brand Aigner chose a highly interesting theme for its Spring Summer 2017 collection titled Kaleidoscopia and let its outfits sparkle and shine. In fact the kaleidoscope pattern characterizes the multifarious possibilities of this collection. The looks appear endlessly elegant, simply sophisticated yet cool with just the right amount of each. Funky suits, divine dresses, eye- catching accessoires- we name it, Aigner shows it!
This playful collection contains a vivid mix and match of various colours, patterns and shapes that are combined in the most refreshing ways. Every new angle results in a new overall image. Inspirations from the late '70s including Studio 54 can be found throughout the collection. The cuts and silhouettes remind us of the '90s. Positive, powerful, playful.
Read more after the jump:

It is exactly this diversity and multifacetedness that underlines the individual character of this charming collection. The range of combinations is sheer endless and therefore everyone will find the right piece that matches the wearer and underlines its personality.
The ethereal touch of the floating fabrics such as tulle and lace is underlined by its delicate colour choice. The range of colours consists of sundry bright statement hues, for instance mint green, light mauve, plum, tangerine, turquoise, grey and sapphire. Simply seductive! On the other hand, leather, suede, velvet and cork underline the edgy character of the collection.
Worth of mentioning is Aigners' very special detail- awareness, for example in addition to handbags that are embellished with glitter, sundry statement rings are worn in the same colour tones. The handbags contain a vivid mix and match of patterns, ornaments and materials. Our favourite pieces? A "cybill bag", one of Aigners' signature bags, made of cork plus several handbags embellished with Swarovski gemstones immediately won our hearts. Those gemstones can be also found on the collections' earrings and earclips. We also adore Aigners' "Pina bag" which appears in different versions, it could be noticed with glitter, velvet plus a kaleidoscope pattern. Simply smooth!
Nevertheless also the cuts of the collection are incredibly interesting to discover, some of them are kept asymmetrical, whereas others are kept rather loose. All cuts are enduringly flattering the womens' silhouette.
The hair of the models is worn open and slightly wavy, mostly with middle parting and fringes. The expressive make- up underlines the glamorous touch of this collection. We will definitely keep an eye on Aigner and on its upcoming collections!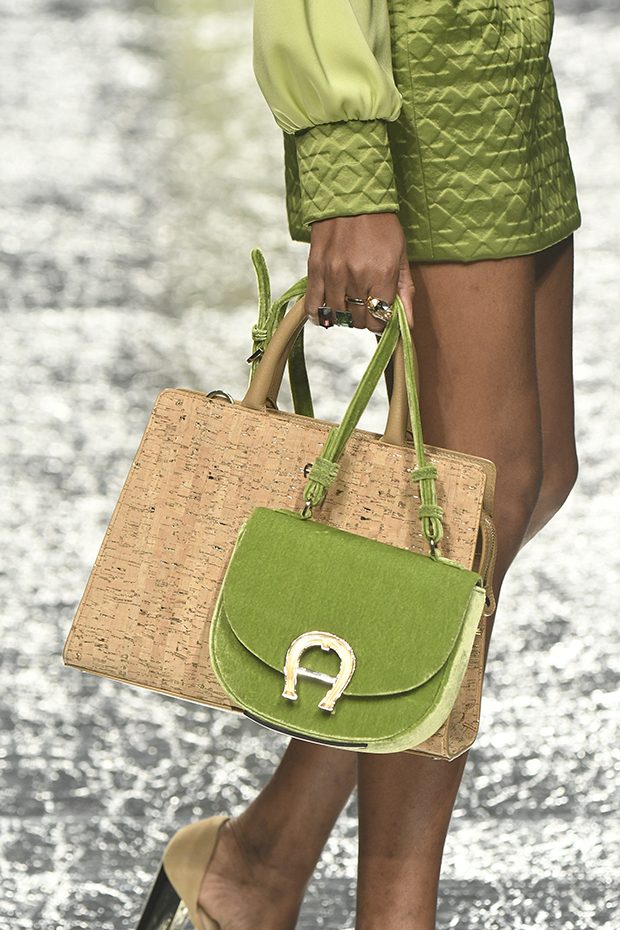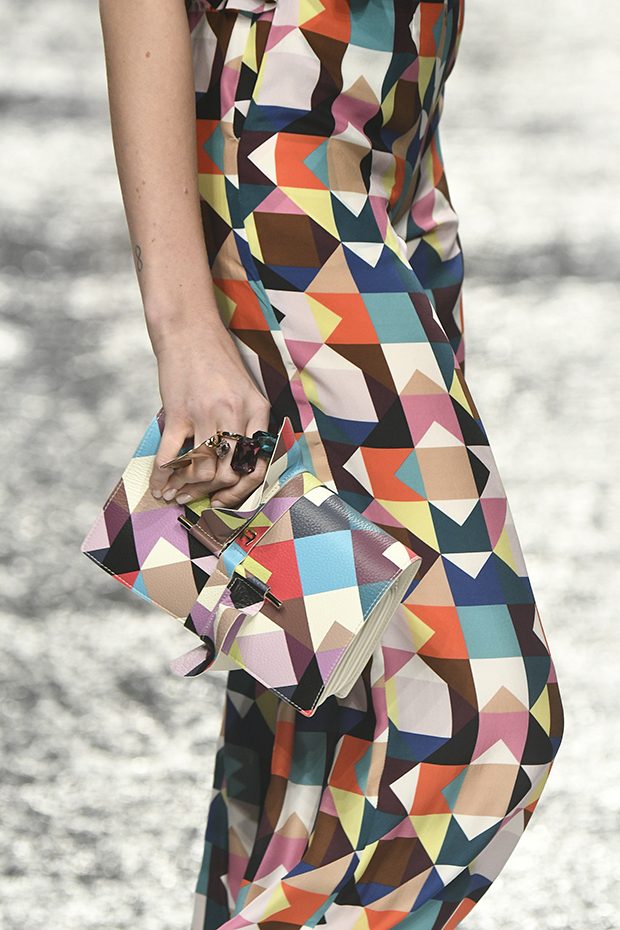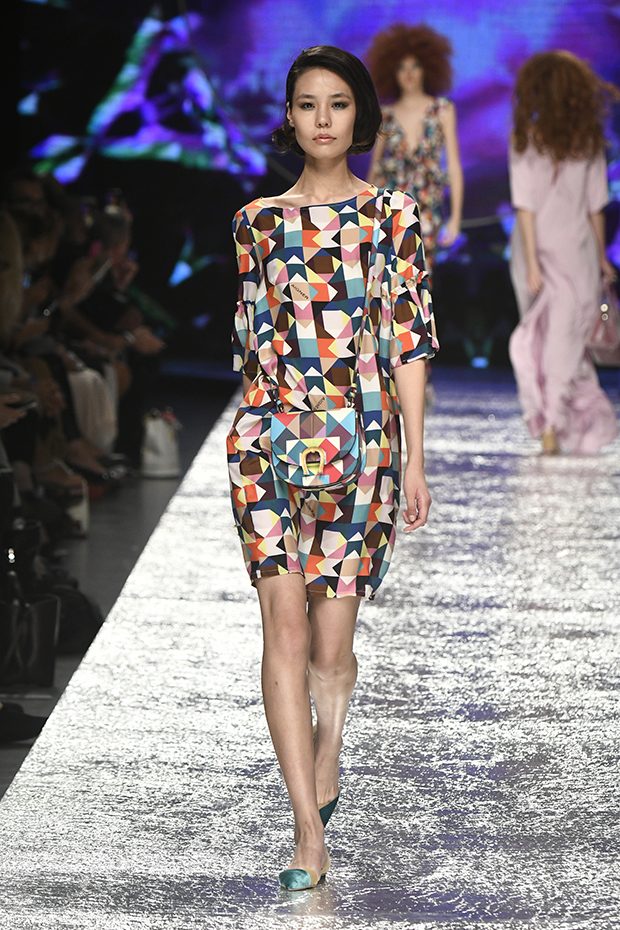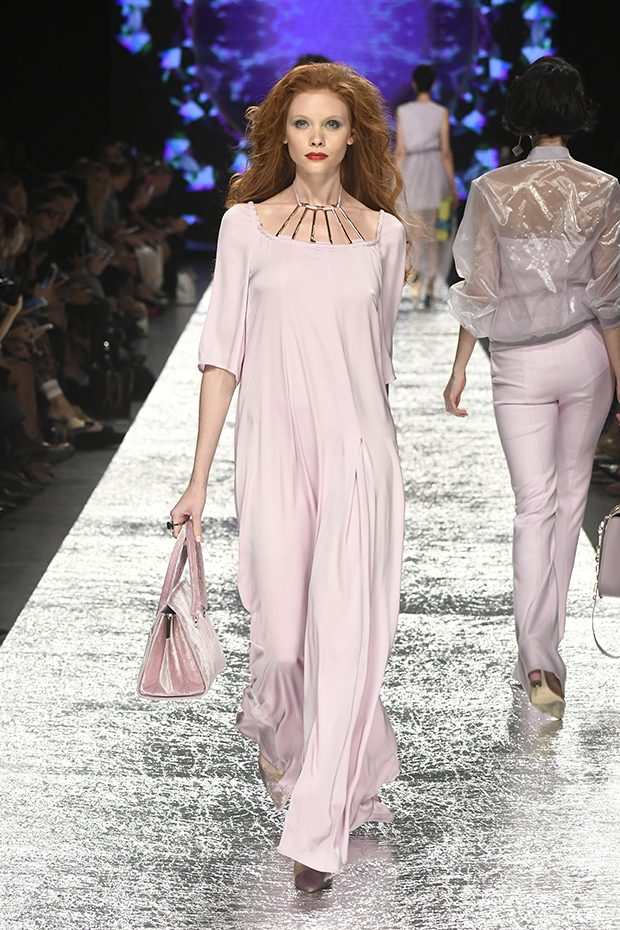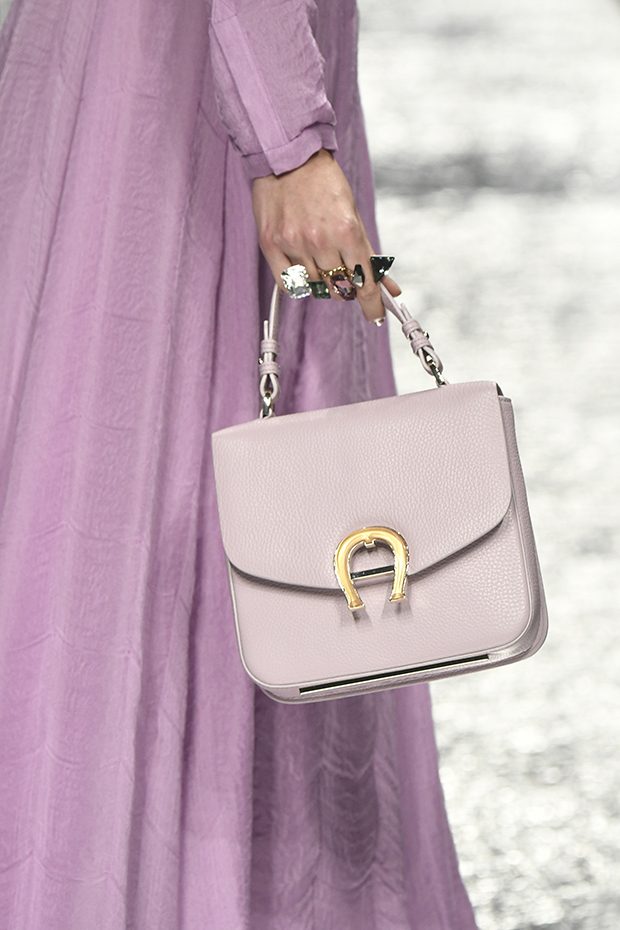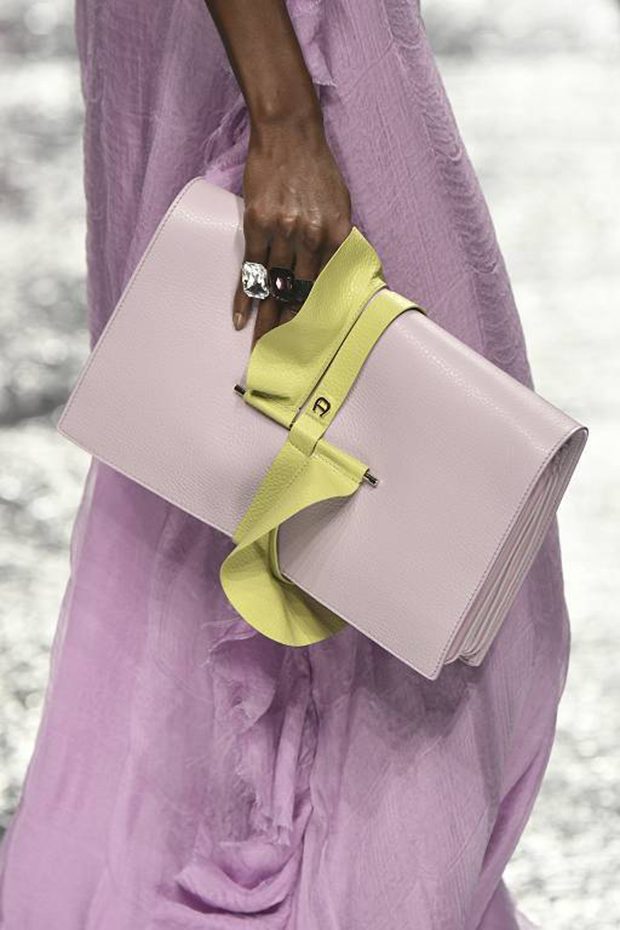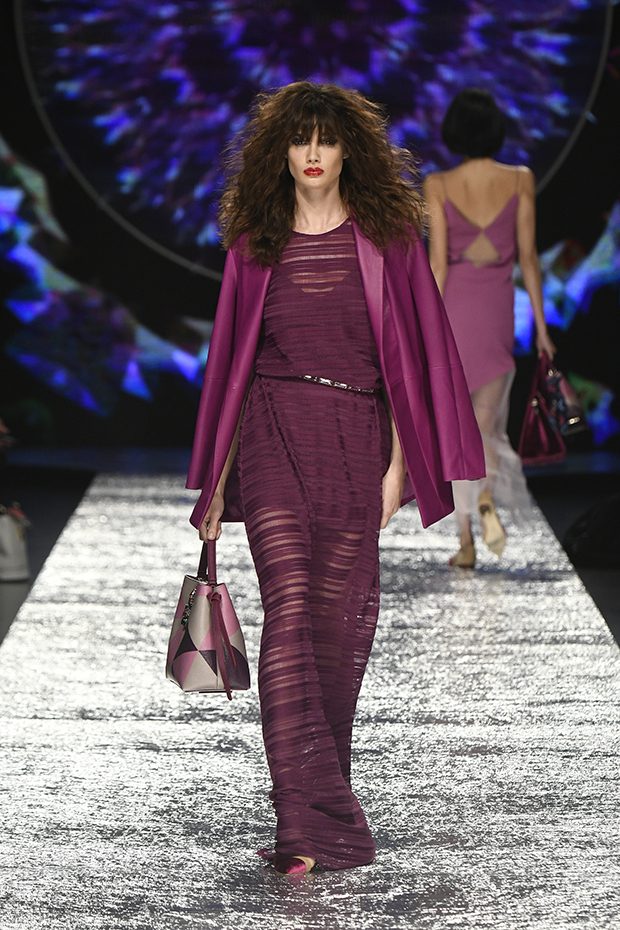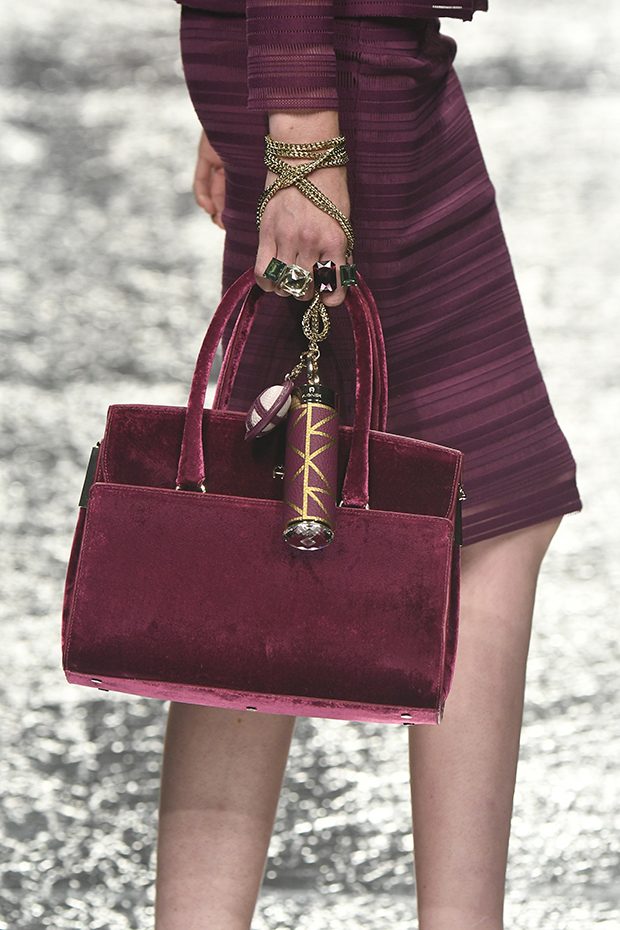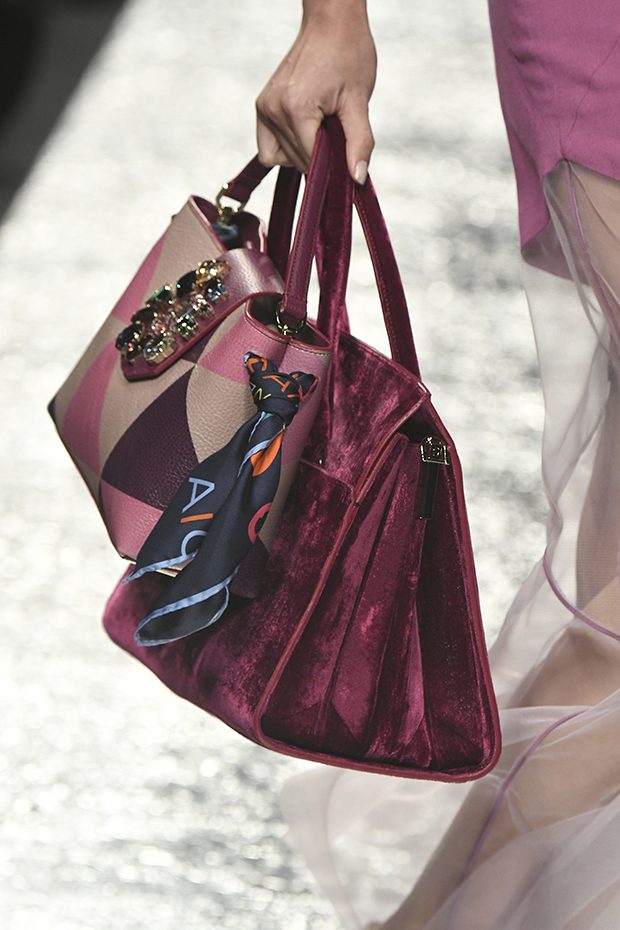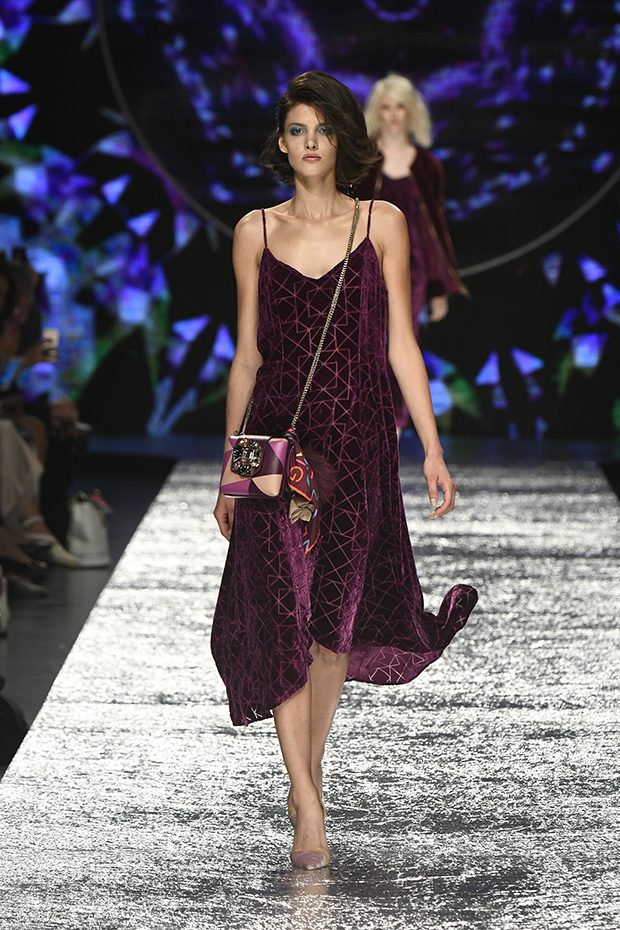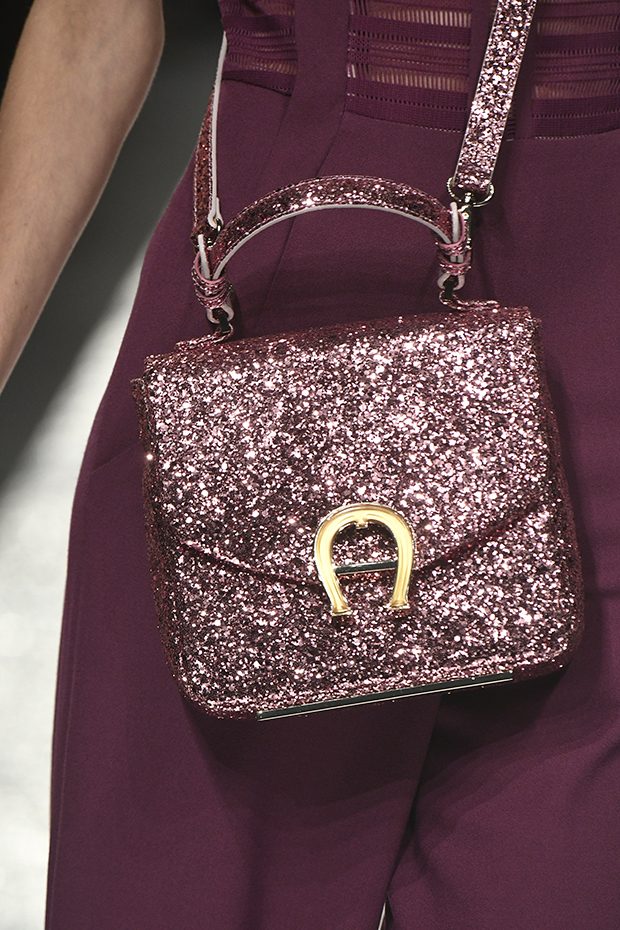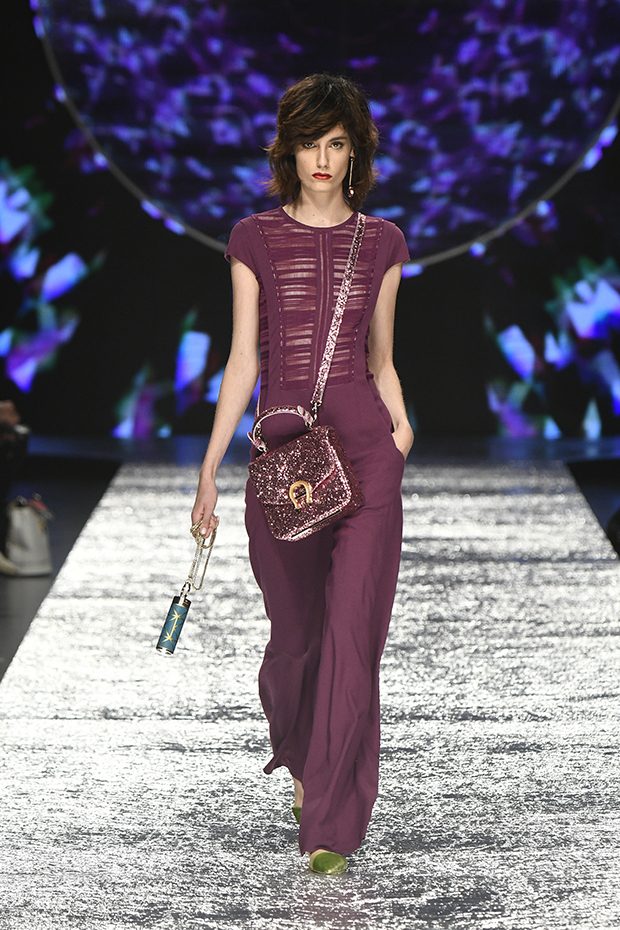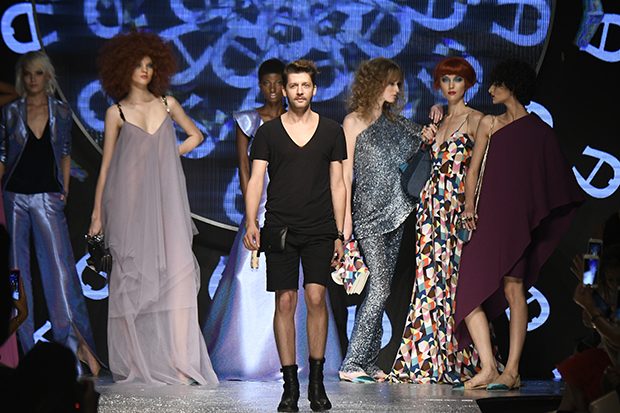 Review by Sussan Zeck for D'SCENE Magazine
Images by Etienne Aigner AG  www.aignermunich.com