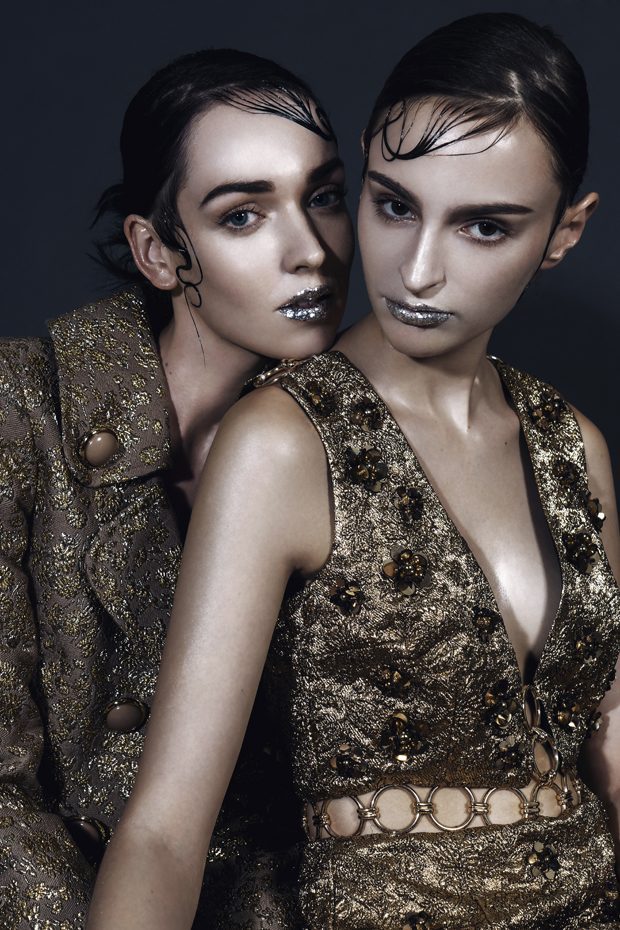 The stockings are hung, the presents are starting to pile up, and you're beginning to crave that Christmas dinner already. It's beginning to look a lot like Christmas party season! Is there ever a better time to bring out all of your best clothes (or go shopping for new ones) than the instant you receive that first invite? If you're anything like me, you've been planning your party outfits since October, and if not, well, you might need some ideas. So, I've compiled some of my favorite holiday party appropriate outfits for you to take inspiration from, whether you're hanging out with old friends or making new connections!
Casual
If the party you're going to is serving mac & cheese and beer rather than cheese and wine, it may be a good idea to opt for an outfit that's a bit more casual. Smart pants and a beautiful printed or embroidered blouse look lovely dressed up with heels or down with flats; if you aren't 100% sure of the dress code you can stash some jewels or a hair tie in your handbag so you're ready to make your outfit more dressy or casual at a moment's notice. After all, nothing is cuter than a quick low ponytail to bring any dressed up outfit back down to earth.
Read more after the jump:


Glamorous
So, your party is less about drinking games and more about mingling over glasses of prosecco? This is the perfect time for you to bring out your most beautiful cocktail dress and nude strappy heels. Jewel tones are beautiful this season and so are interesting textures like velvet, crumpled silks, and micro pleats, so take the opportunity to step out of your clothing comfort zone a little bit! If looking at all these trends is making your wallet hurt, check coupon sites like this one that compile all the clothing sales going on right now, so that you can find the best deals on your outfit. And last but not least, don't forget to bring a clutch to keep your lipstick and phone in; stashing your cell in your boyfriend's pocket (or in your bra!) probably won't fly at a fancy get together.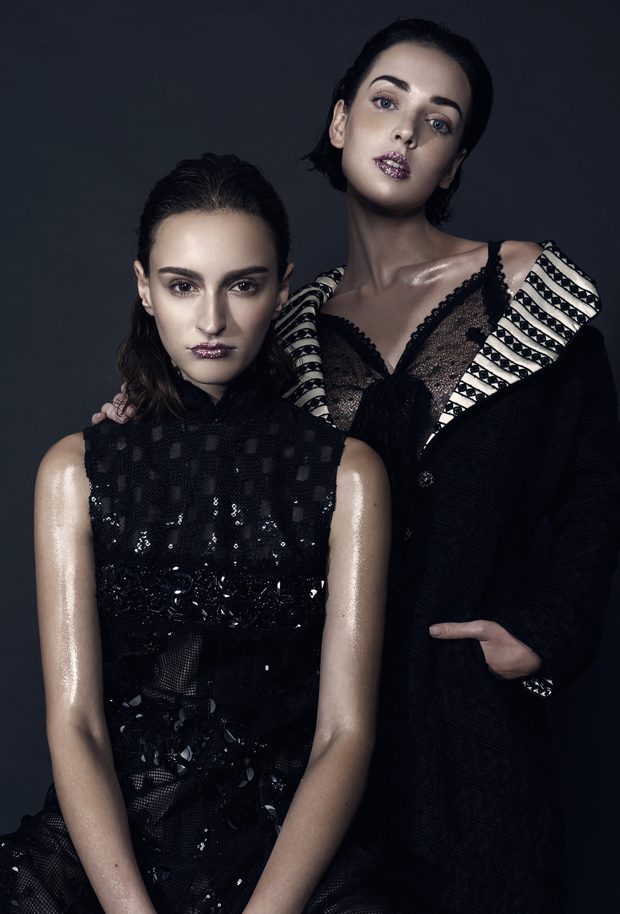 Edgy
If cocktail dresses and heels aren't really for you, and if you're more into leather than silk, perhaps you need something a little more edgy. You're in luck! Coated black pants and skirts provide an interesting leather-esque texture that's really fashionable right now, and they go with anything. Pair them with a distressed red sweater and heeled combat boots for a grungy look, or with strappy black heels, a plain shirt, and a statement necklace if you want to look more put together. In all honesty, you could wear a fluffy pink jacket and your pleather skirt would still be able to toughen it up, so feel free to go a little crazy with your fashion, after all, tis' the season!
Regardless of what type of party you're invited to, the holidays are the best time to get a little more dressy, sparkly, and fun with your outfits, so pull the dress that you've been saving for "that perfect moment" out of the back of your closet and wear it with confidence. Let's make this the most fashionable holiday season yet!
images from: DESIGN SCENE STYLE: Laura & Greta by Tse-Wei