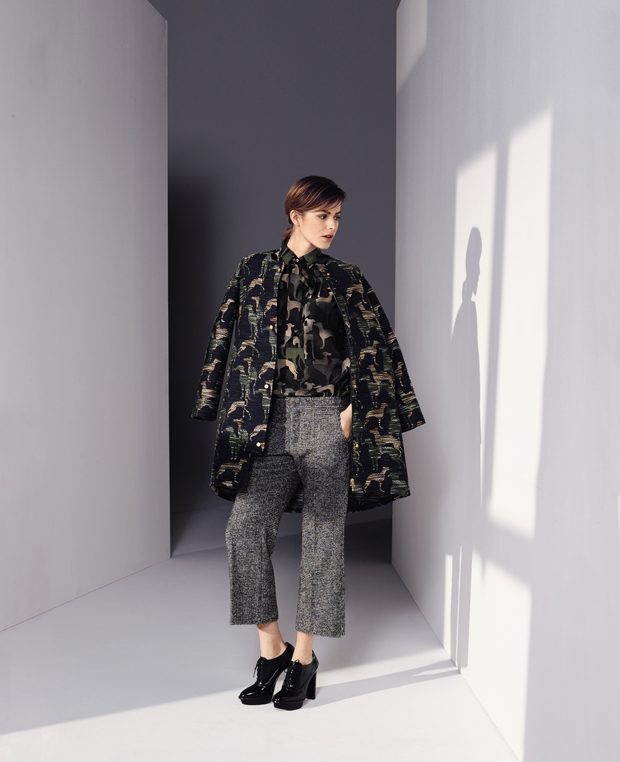 Sônia Bogner's A/W 2016 collection is inspired by the utterly feminine yet strong style of French style icons, for instance Catherine Deneuve or Jeanne Moreau. It makes you dream of wandering through the picturesque streets of Paris, discovering French beauty. The precious pieces of this charming collection are characterized by its simply sophisticated and timeless character. Simply smooth! Bourgeois Looks play a central role, they are interpreted in an incredibly innovative, refreshing way. Timeless elements appear in individual, modern ways. Therefore the collections' pieces always stay wearable yet modern with just the right amount of each. It felt never too feminine, it never felt too bright, it felt just right. Worth of mentioning is the fact only finest fabrics are used. Quality plays a central role in this collection. Due to its classy character the collection can be worn at any age and for any occasion. It is made for the cosmopolitan woman and can be seen as an ode to the strength and femininity of women. We cannot wait injecting those striking pieces into our Autumn/ Winter 2016 wardrobe. Materials, patterns and proportions are incredibly interesting mixed and matched. Expect the unexpected!
The colour palette is dominated by delicate, sophisticated and rather restrained hues, for instance diamond black, off white, vanilla, cornflower, taupe, graphite, silver and olive green. In addition to those timeless hues, sundry more bright tones can be noticed, such as orange, lime and ultramarine. Furthermore embroideries in rich gold that can be seen in one of the collections' jackets underline the sophisticated character of this collection. A trend that stays for several seasons now is used in this collection as well: the use of metallics.
Read more after the jump: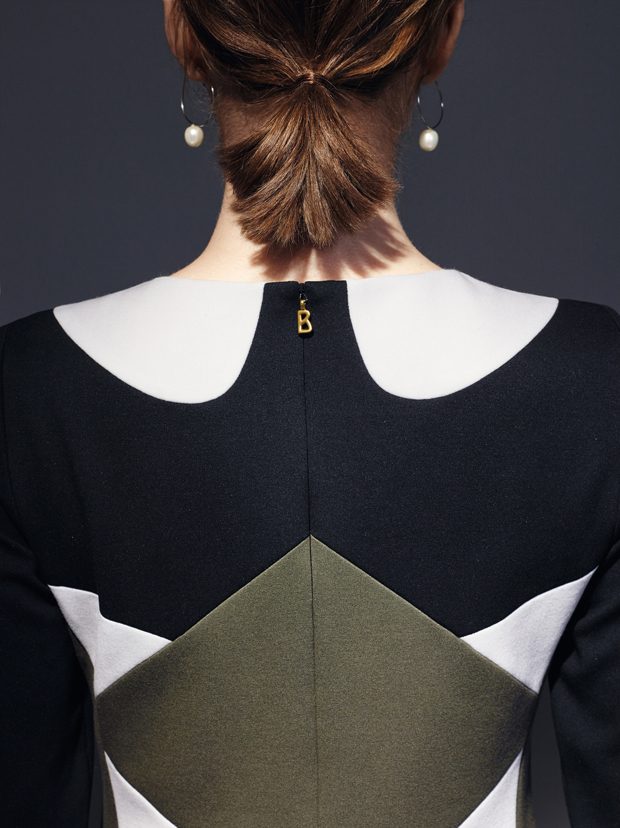 Graphic patterns and appliqued flowers are paired with silhouettes sharp as knifes. Therefore those decorative elements appear feminine yet sporty with just the right amount of each. Stringhalt patterns and stripes are used in several of the collections' pieces. One of our favourite looks of this collection is a sheer white silk blouse which is equipped with a black bow. This statement piece is added to a rather androgynous, impeccably tailored men's trousers. We cannot wait injecting this outfit into our daily business wardrobe. Perfection à la Sônia Bogner. You may even call this outfit seductive, but in a very subtle way.
Elements being significant for classical activewear, such as fabrics and lines are interpreted in a very unique way. For example a double face – coat that is equipped with a removable nylon hood. Nevertheless also trousers based on ski trousers can be found in this collection. Those elements of active wear can be found throughout the collection. This special detail- awareness definitely deserves devotion.
Fabric- wise, tweed, glen checks, jacquard and down plays an important part in this collection. Down is even paired with couture elements, e.g. a cosy down coat is equipped with peacock embroidery. Completely charming!
We will definitely keep an eye on Sônia Bogner and all upcoming collections!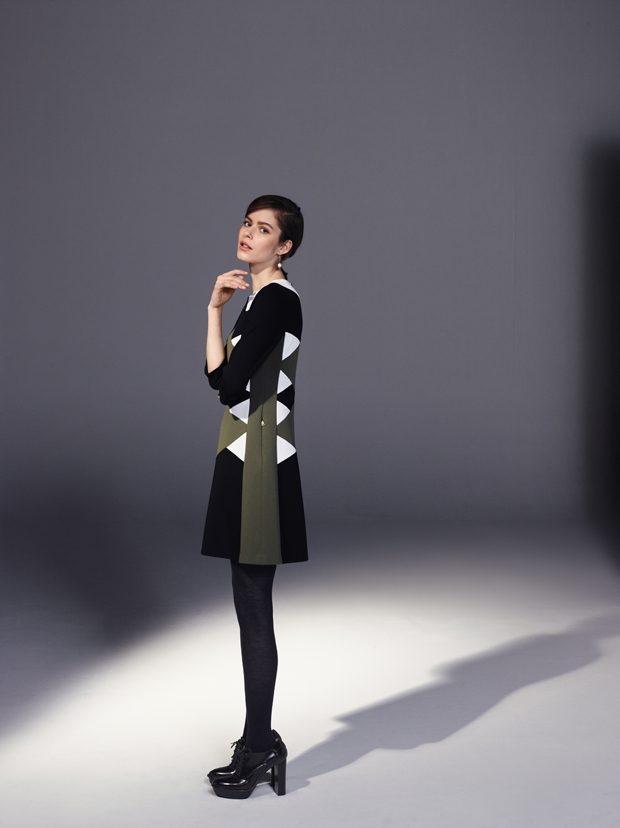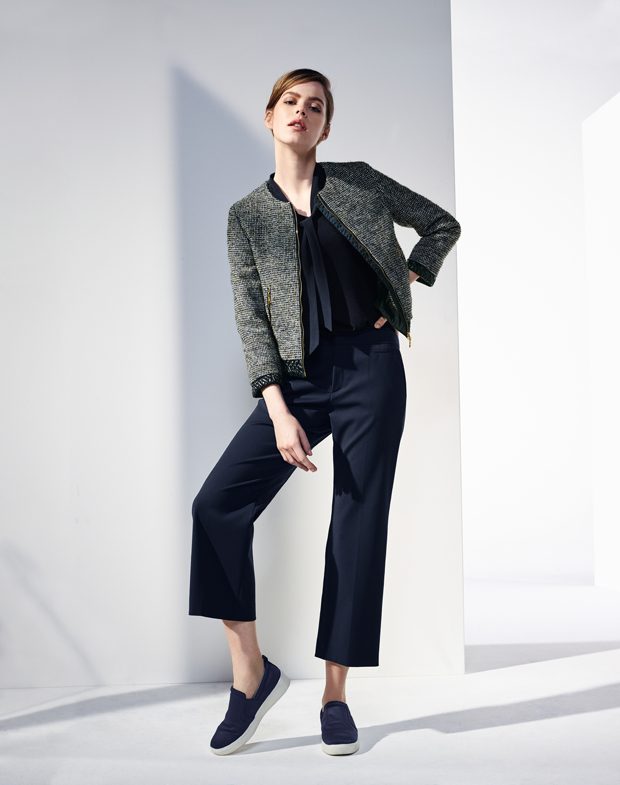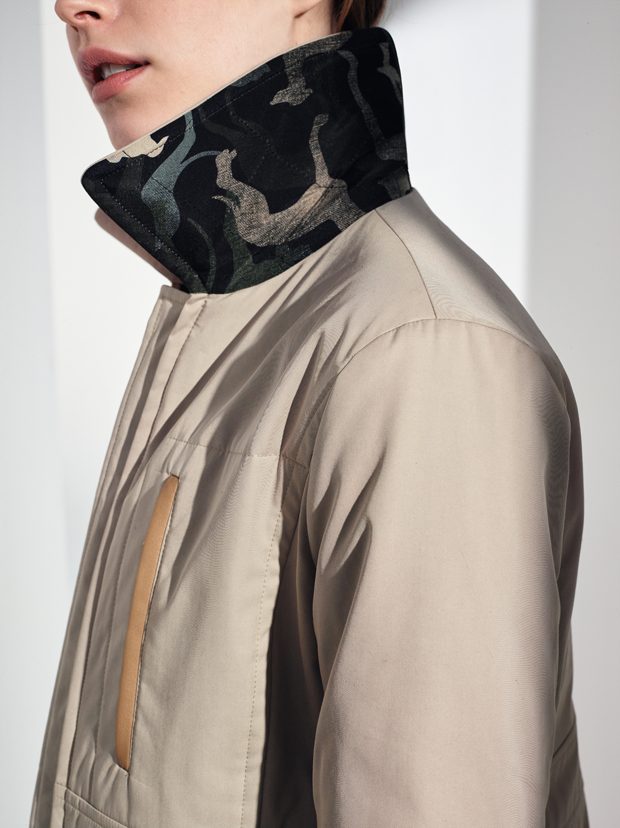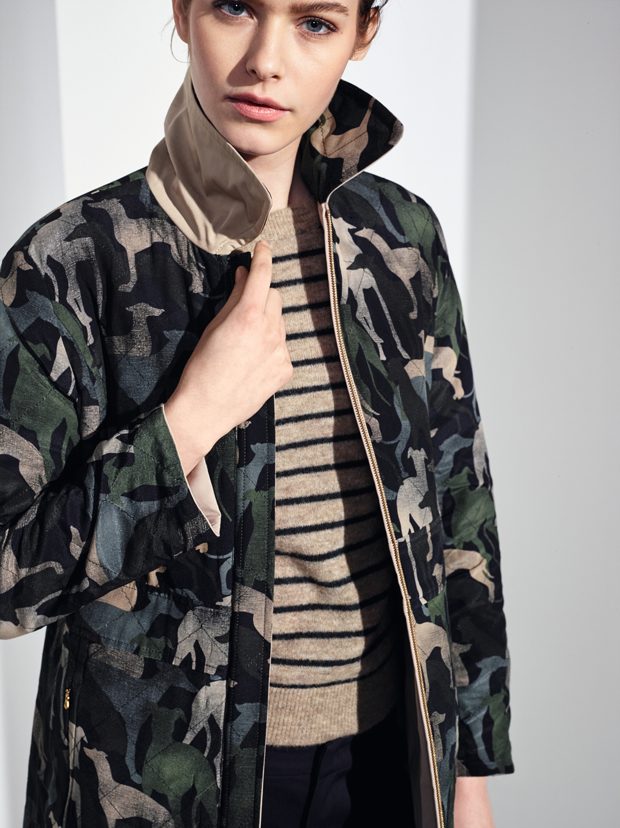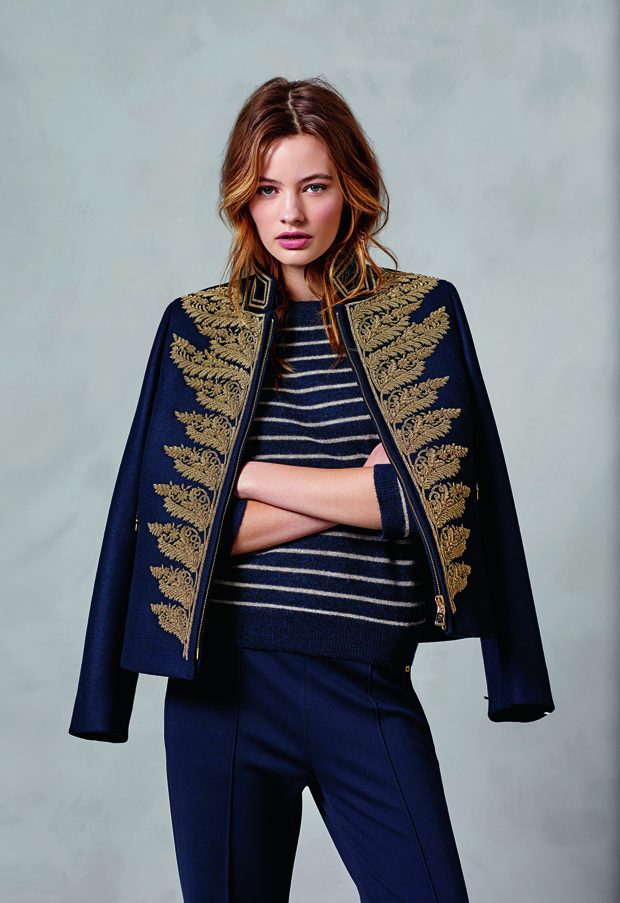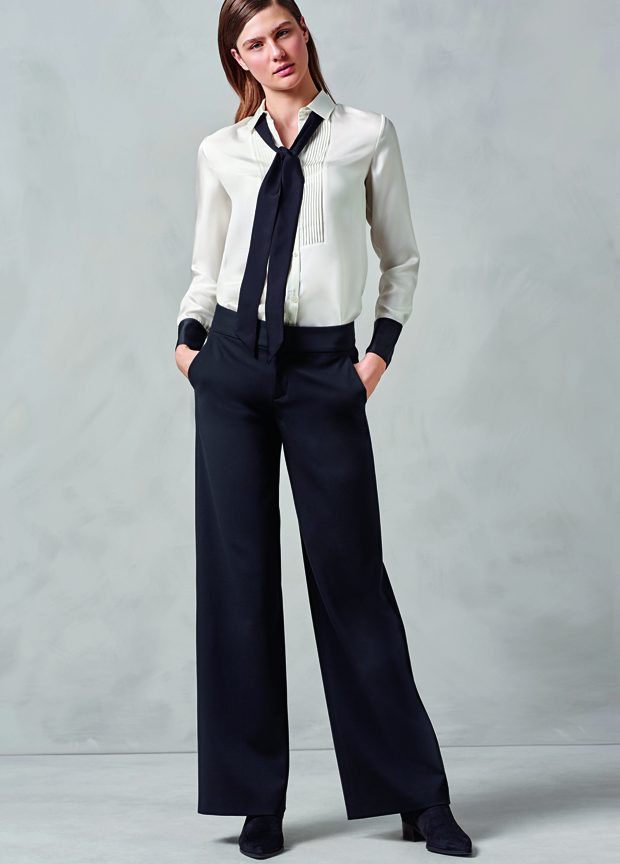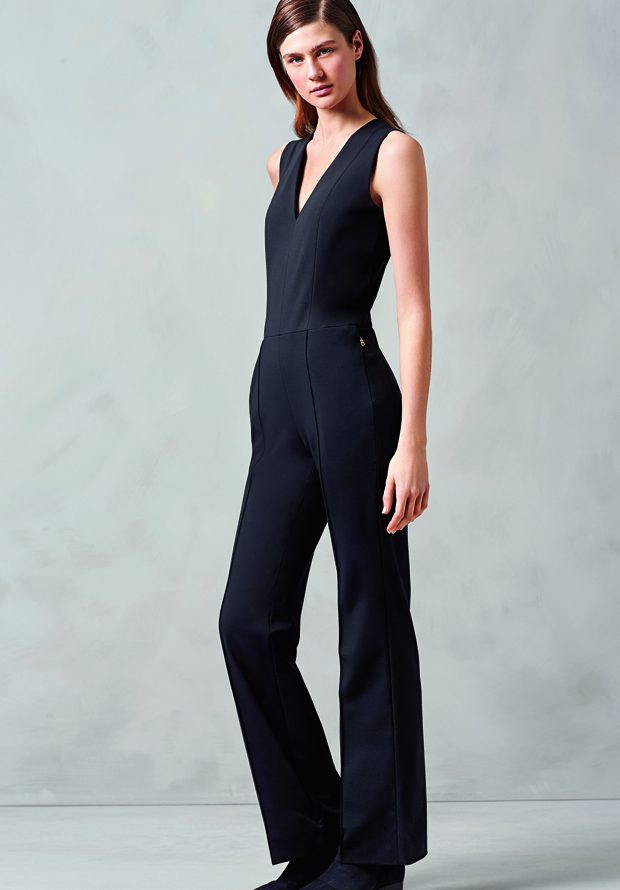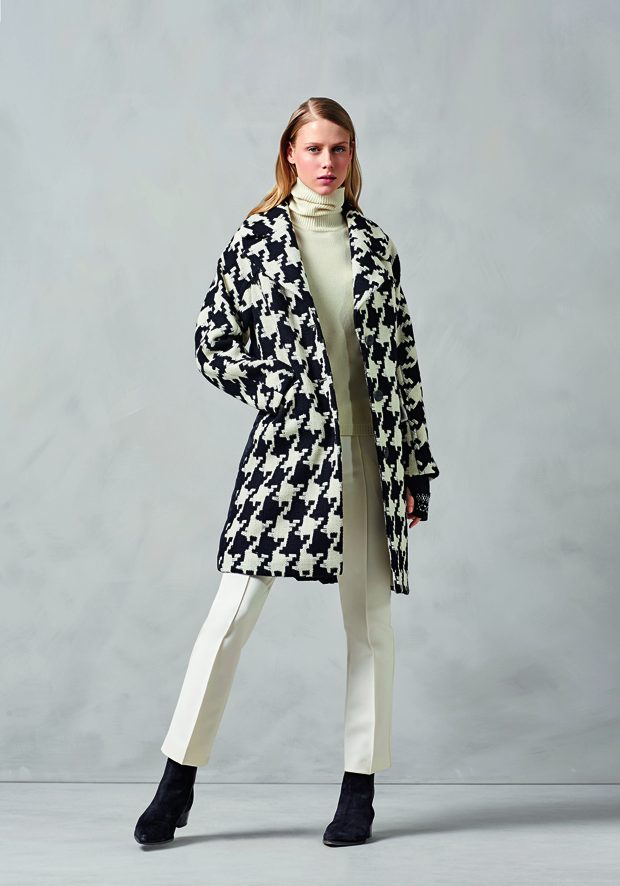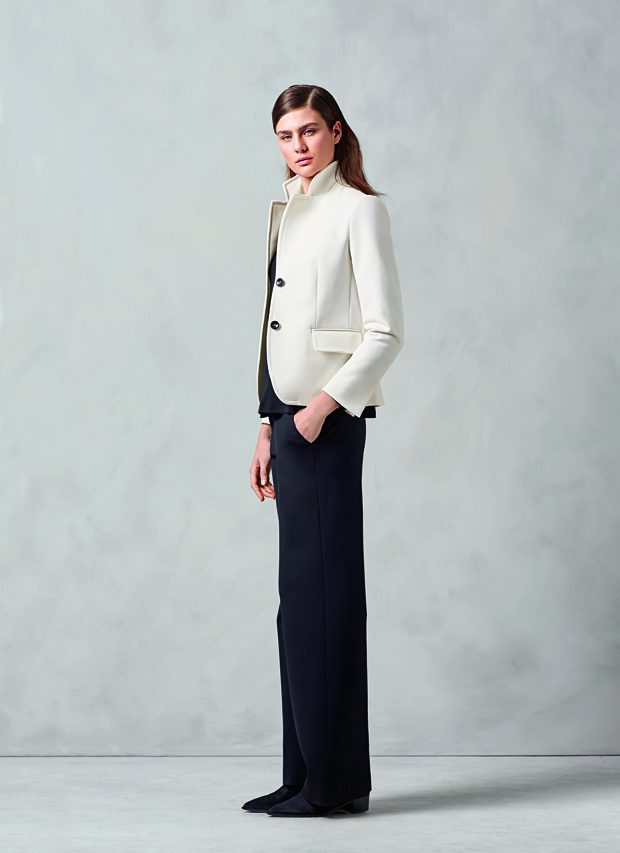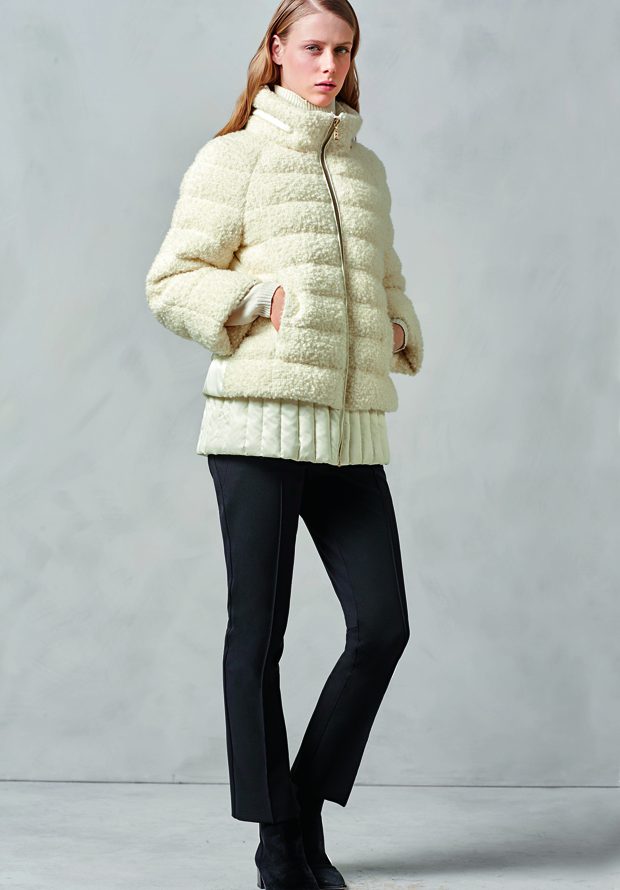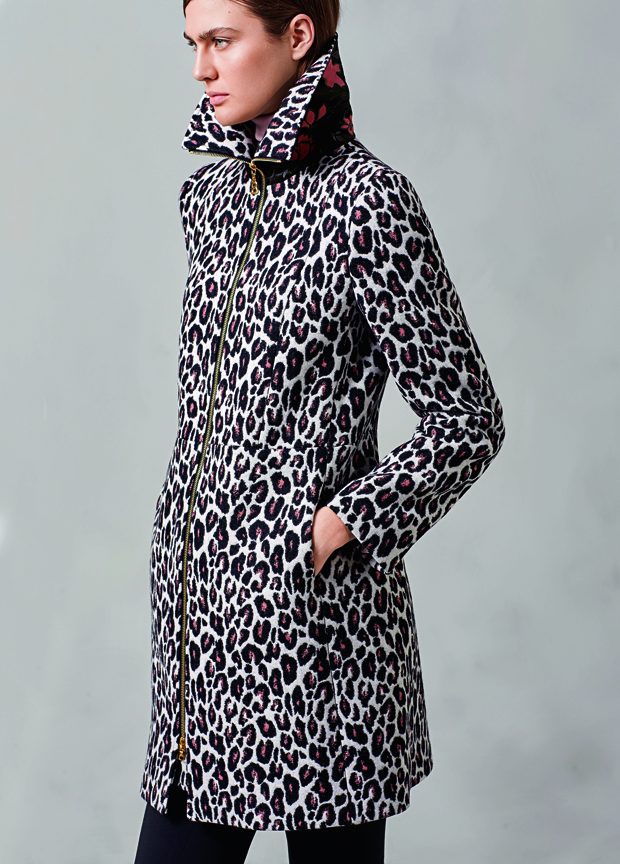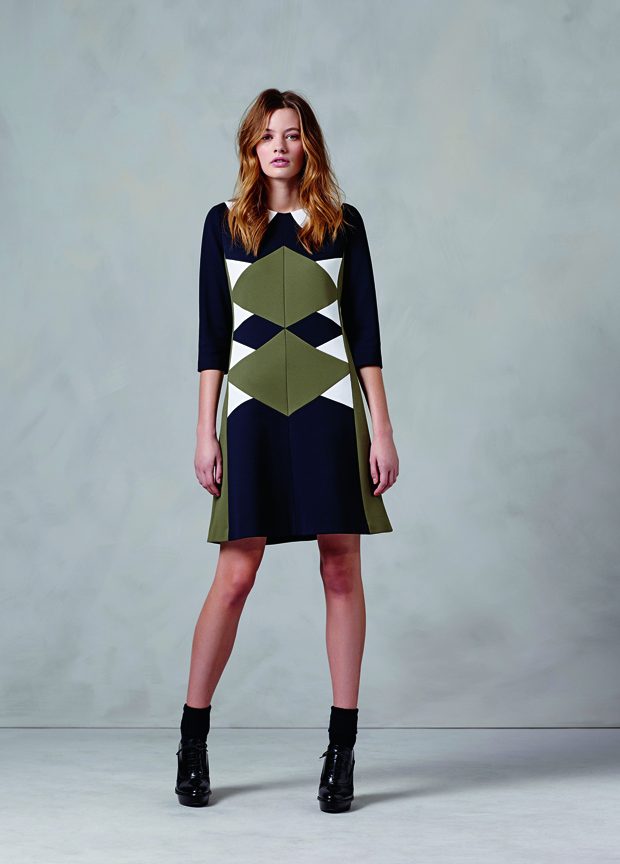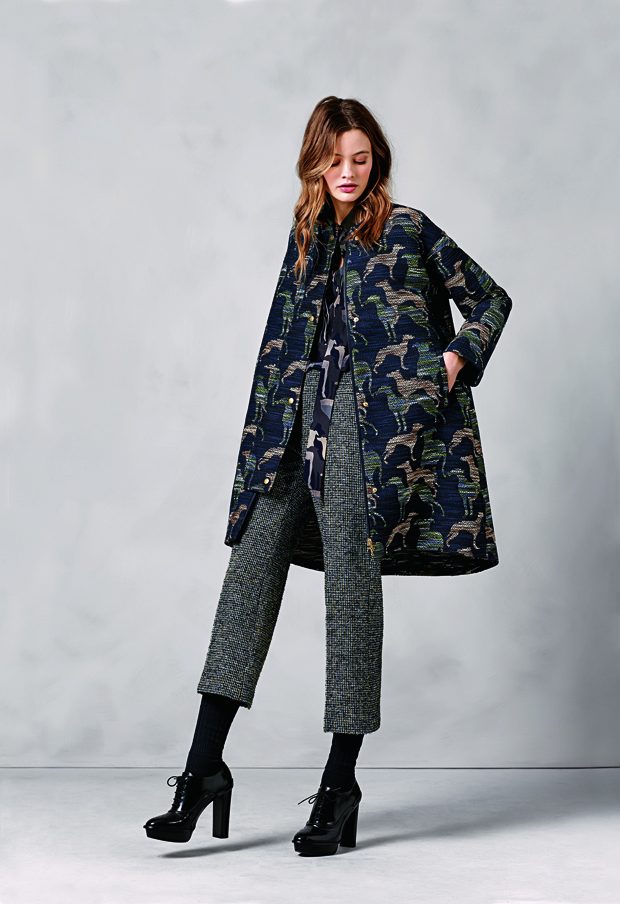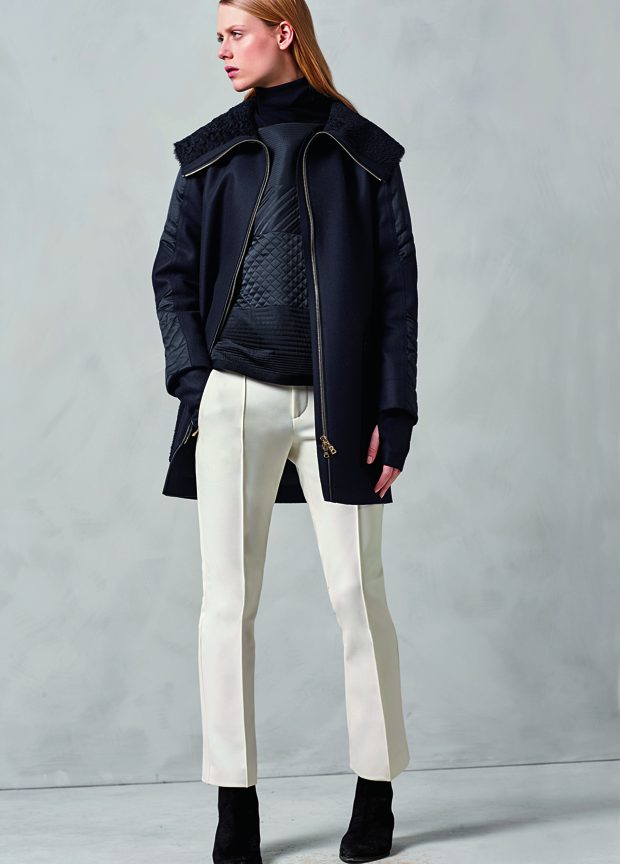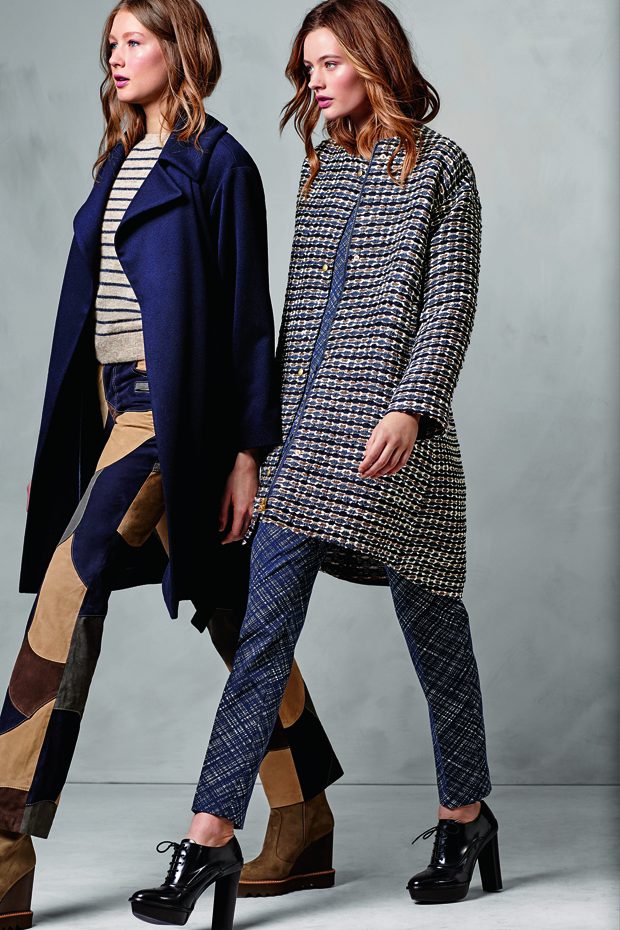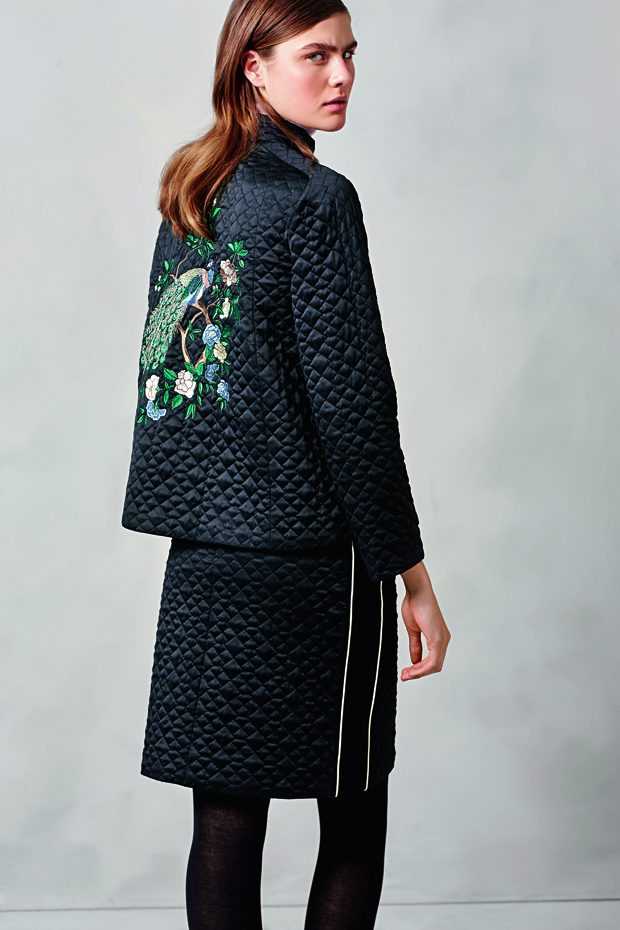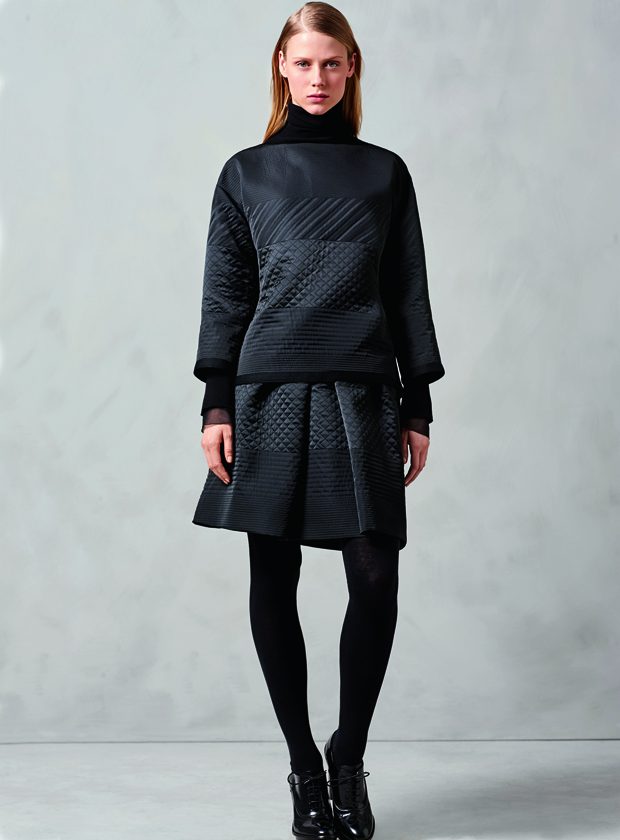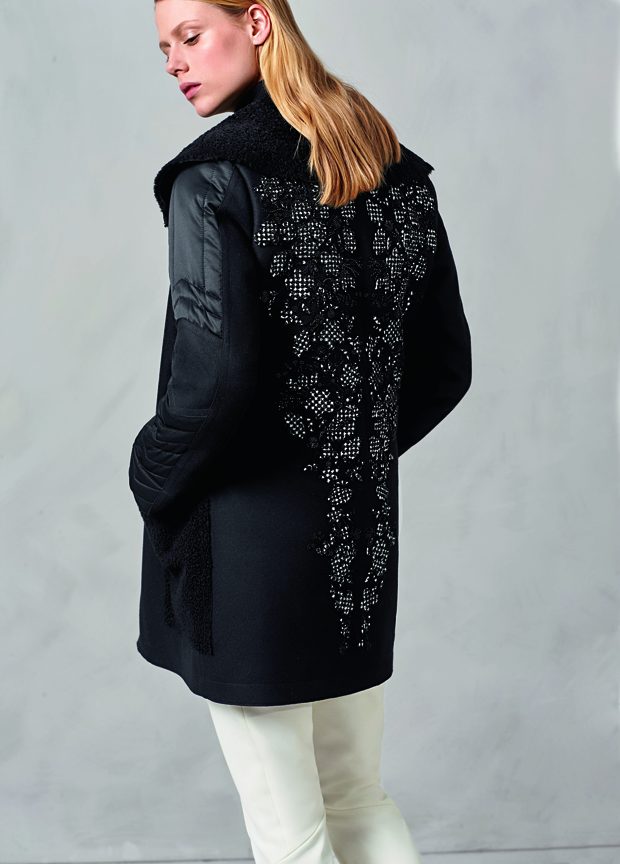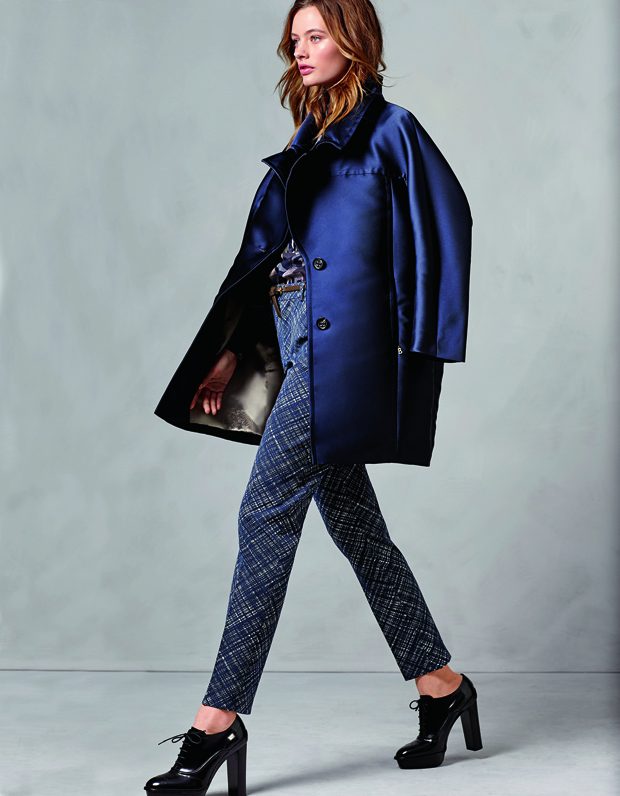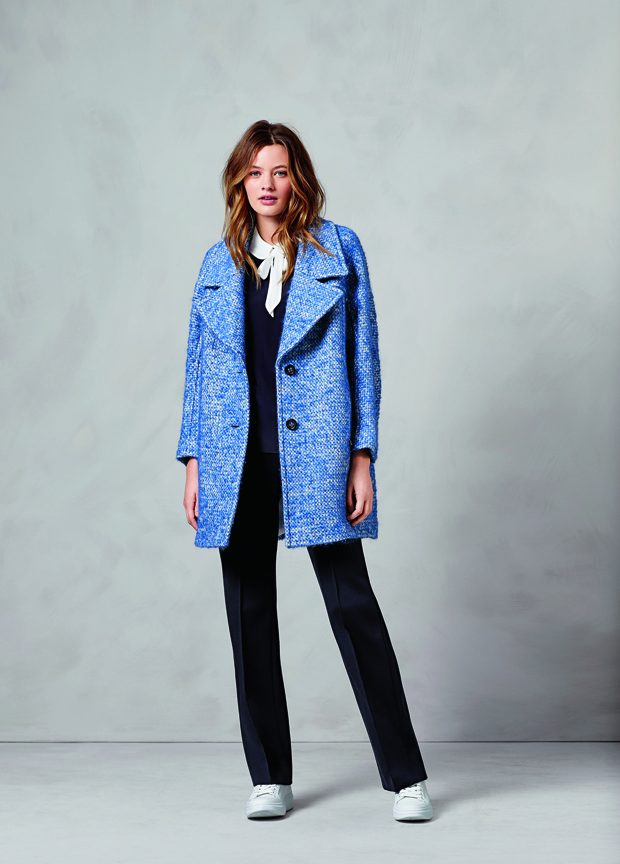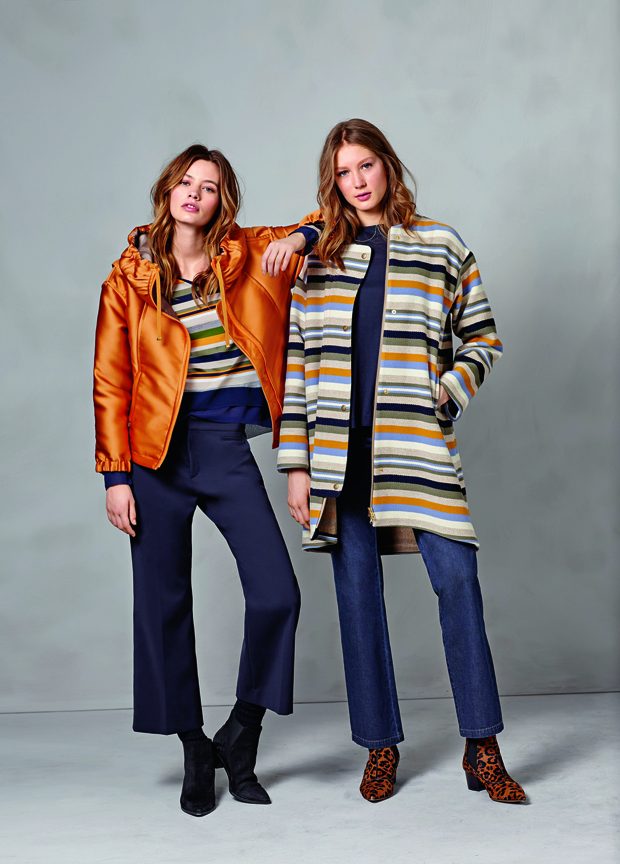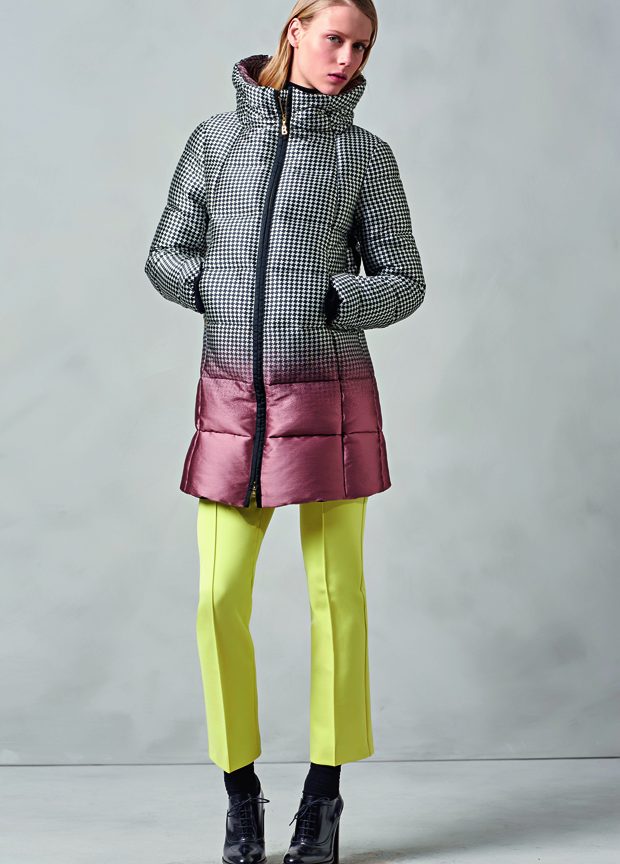 All images courtesy of Sônia Bogner
Words by Sussan Zeck for D'SCENE Magazine